At the end of every year, I usually recap the year in running on the blog. Usually those recaps include multiple marathons. For example, in 2016, I ran FIVE full marathons in one year.
But this year?  Zero marathons.
Running in 2018 was defined by one thing- a broken leg*.
*And a cancelled trip to Antarctica.
I'll go ahead and recap each month…
January 2018: I was excitedly counting down the weeks to the Antarctica marathon; I discovered run commuting. We cheered at the Loppet's skijoring event and checked out the art shanties on Lake Harriet. I was embracing the Minnesota winter!
I hit a couple of 60 mile weeks, mostly on the treadmill due to a very cold January.
February 2018: The month started out okay; I completed another 60 mile week with a 20 mile run. I wrote a post all about my upcoming trip to Antarctica, based on a conference call that I attended with Marathon Tours to prep for the trip.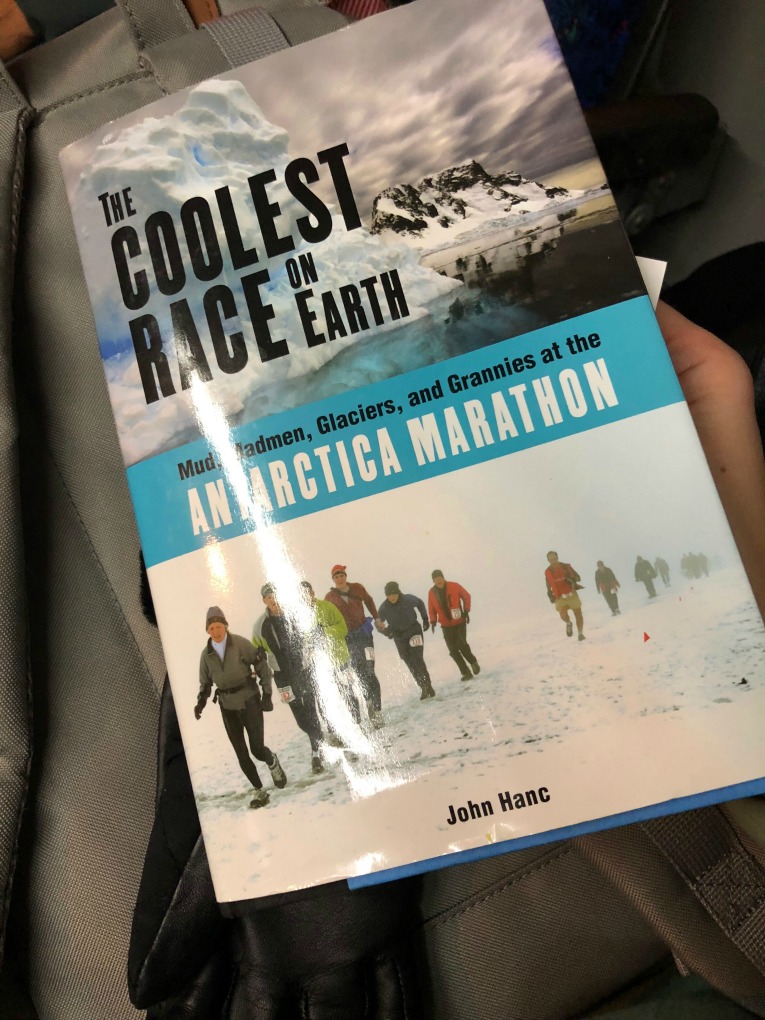 Then…February 17th happened.
Many of you have heard the story already, but if you haven't, here's the short version: I was at mile 6 of a 20 mile long run, with a small group of runners, when I made a left turn on the Hopkins route right by the Cargill building and fell. Hard.
It was one of those days with a thin layer of fresh snow over patches of very slippery ice, and clearly I hit one of those patches.
I slipped while turning, which I think made the break even worse. I had multiple breaks in both my tibia and fibula and had to have surgery to put it all back together. This all happened when I was three weeks out from the Antarctica Marathon. Surgery was imminent. The trip was off for Dustin and for me. (Read more about that ordeal in Runner's World! Thank goodness for trip insurance.)
I have written extensively about my recovery from that injury; this post "I broke my leg- this was my recovery" really sums it all up well. But that post focuses on the physical recovery; the mental recovery was tough too; missing out on Antarctica and then being on crutches, a scooter, not running…I was pretty bummed out.
March 2018: I was cleared to swim laps after my stitches were removed. Progress! Swimming became my new best friend.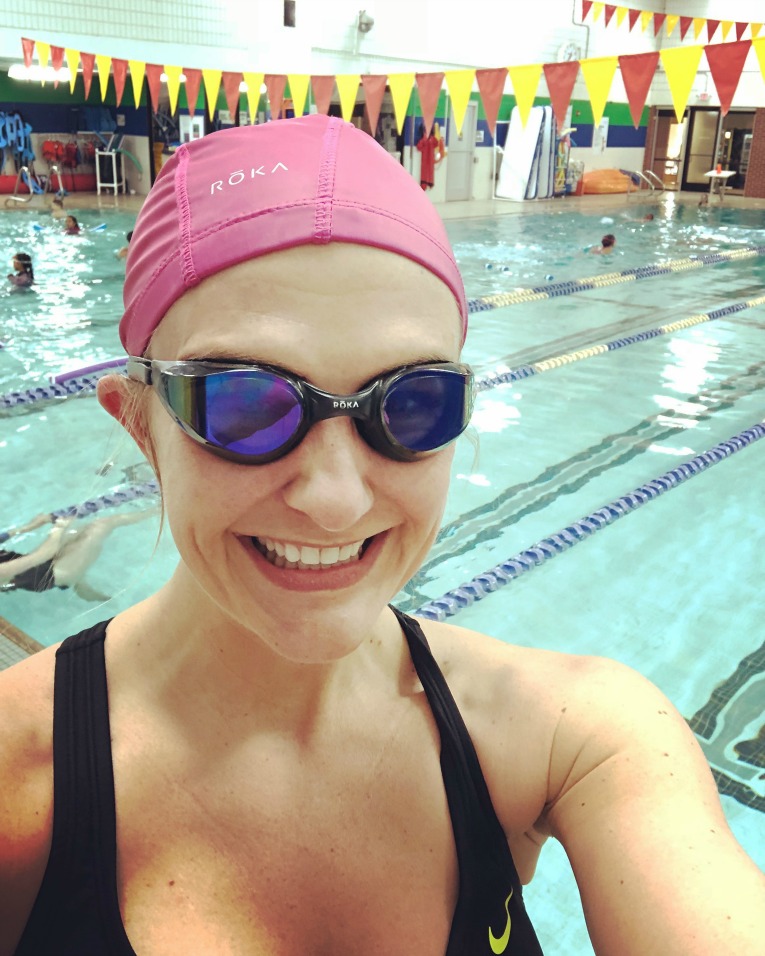 April 2018: We went to Palm Springs for a short warm weather getaway. I spent most mornings swimming laps at a gorgeous outdoor pool while Dustin went trail running.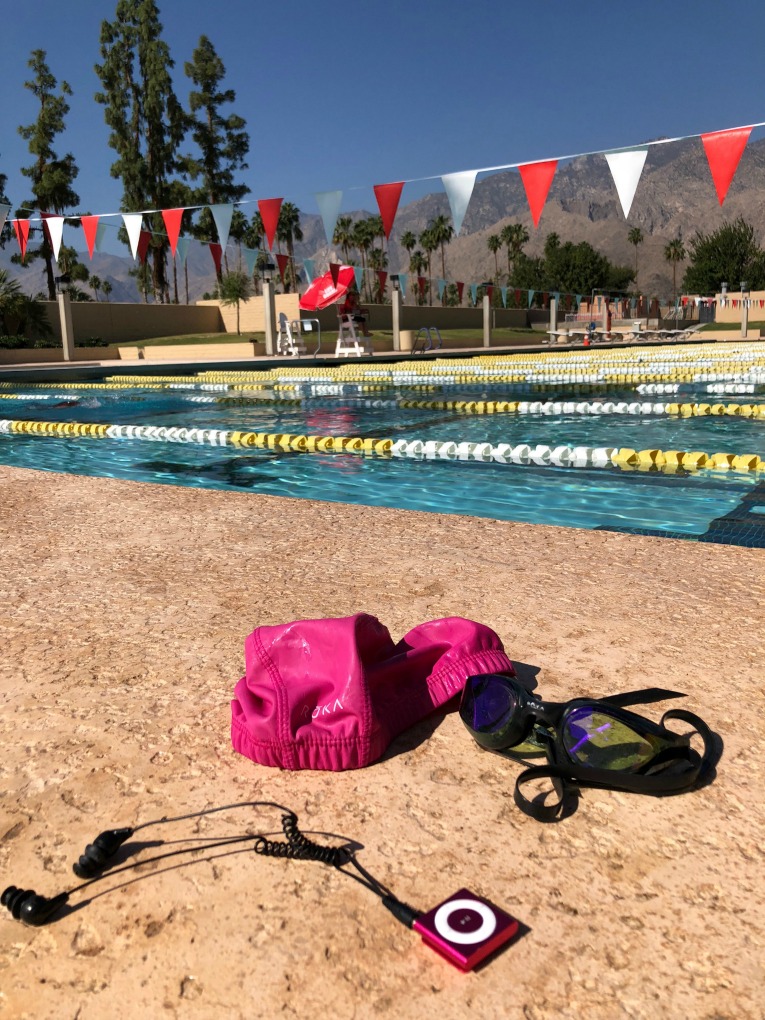 May 2018: I started running on the zero-gravity or "Alter-G" treadmill at Mayo Sports Clinic and then slowly started incorporating outdoor running with run/walk intervals. No races for me in June, but Matilda (our vizsla) raced the Fast & Furry 8k and came in second place!
Read her hilarious guest post HERE.
June 2018: Summer had arrived. For me, summer was continued physical therapy and a "return to running" program, where I was slowly building back into running with run/walk intervals.
Lots of physical therapy. Lots of swimming. A little bit of running. A lot of patience.
July 2018: I pinned on a race bib for the first time in 2018, for the Raspberry Run 1 mile run with my sister Cresta and niece Clara.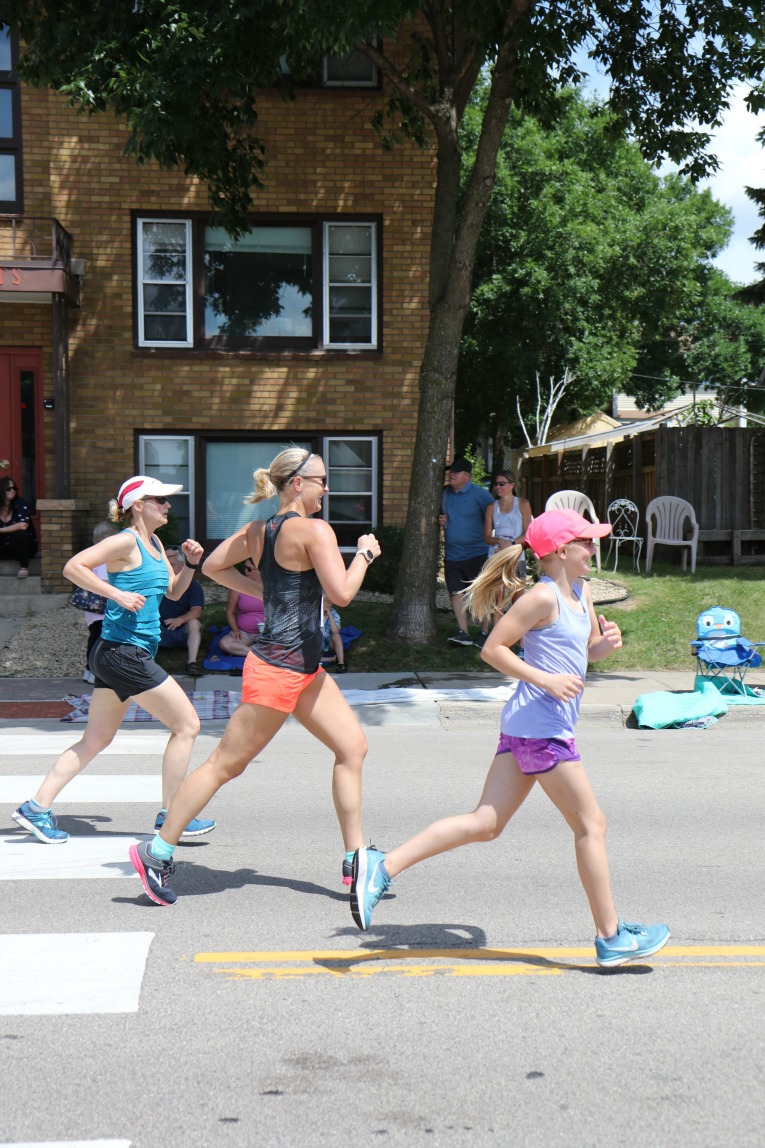 Later in July, I also ran the Torchlight 5k with my coworkers and surprised myself with some miles in the low-8's. Maybe all the cross training I did for 5 months was more meaningful than I thought.
It was the longest continuous run I had done in months. A 5k.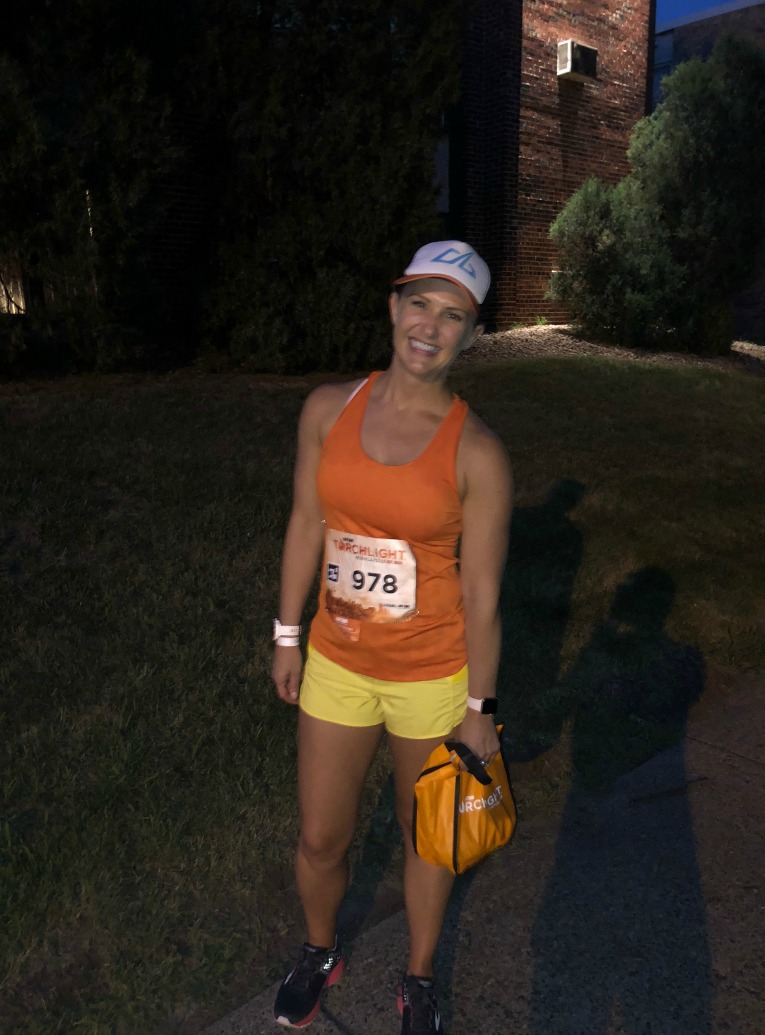 I started working with Esther Atkins as a coach (she's with McKirdy Trained). I loved my previous coach and worked with him for several years, but I was concerned that it would be hard for me not to compare myself to 'pre-broken leg Jessie' with the same coach, so my return-to-running was the perfect opportunity to change things up.
Since I wasn't running much, I started a crowd-sourced series of "Best Running Gear" of my friends' favorites. Check out this post– at the bottom are links to all the posts in that series. Lots of great recommendations!
Non-running related, I attended Pizza Camp in July. What fun!
August 2018: I joined the Minnesota flock for Oiselle! Though I haven't made it to as many runs or events as I would have hoped, the ones I did make it to were fun. Great group of strong women!
By August, I was running about 30 miles a week and hit my first double digit run post-broken leg! So exciting.
(My friend Nordica was with me for my first double-digit run and my first 20 miler back!)
By the end of August, I had worked my way up to about 40 miles/week and was feeling pretty good.
September 2018: September brought the joy that is the Minnesota State Fair, as well as a Taylor Swift concert with my nieces.
..,and a lovely wedding on Jekyll Island in Georgia (full travel post/recap HERE.)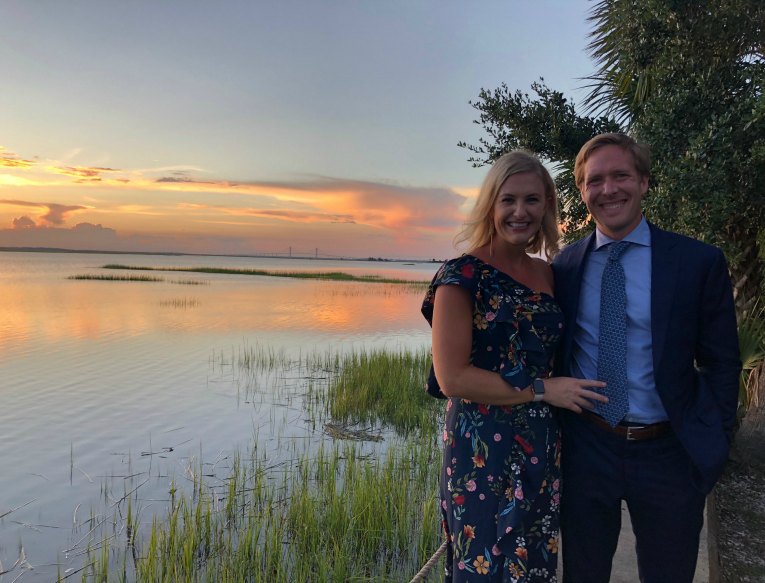 In September, I ran the Labor Day 10k with my sister Cresta (she set a PR!)
I was back to run-commuting to work, which was AMAZING. I ran over 14 miles as a long run as well!
October 2018: October kinda flew by. It started with the Twin Cities Marathon, which my sister Erin, her friend Jen, and Dustin all raced. What an awesome weekend.
I was sad not to be running with them, but fully embraced the spectator role.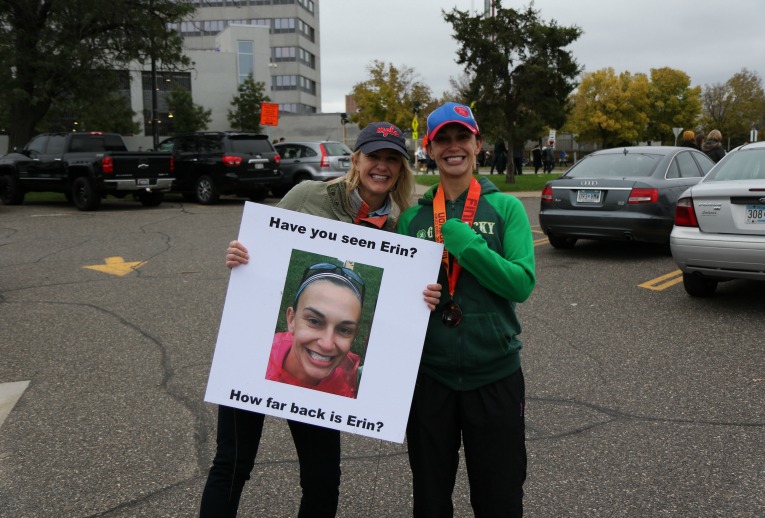 Right after TCM weekend, Dustin and I headed out on an amazing trip exploring Scandinavia (mostly Norway).
I recapped our travels in the following posts:
Fits on the Road: Copenhagen & Gothenburg
13 Weeks Until the Houston Marathon & Running in Scandinavia
Fits on the Road in Norway: Lofthus and Solstrand
Fits on the Road in Norway: Bergen
Fits on the Road in Norway: Flåm and Oslo
There was a lot of hiking, a lot of running, & a lot of fun!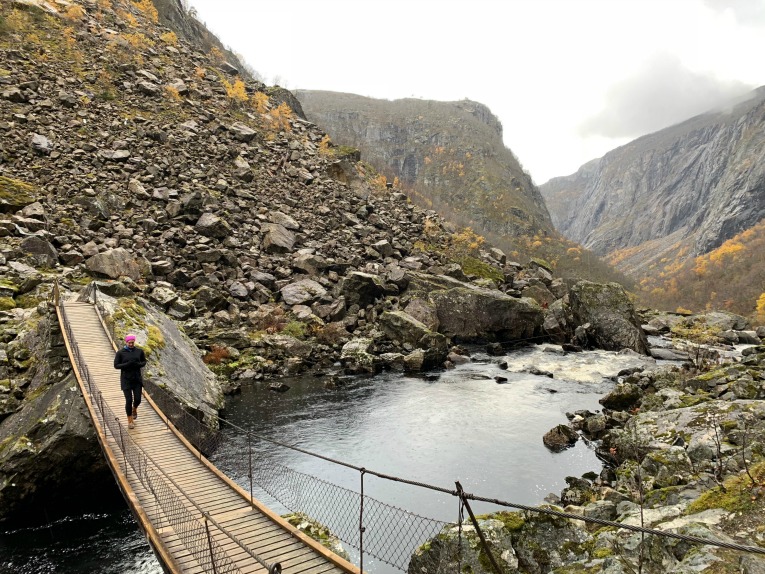 My friend Paige also shared an awesome guest post about her first Ironman, catch up on that one HERE.
November 2018: When we returned from our trip, training for the Houston Marathon started to ramp up a bit. I was still able to run-commute, except for a few treadmill runs on snowy days. I raced the Drumstick Dash 10k on Thanksgiving, and was pleased with about 8 min/mile average there.
December 2018: My first 20 mile run post-broken leg! What a day. I felt great and basked in the high from that run for several days.
The second 20 miler of this training session was a bit tougher, but I still got it done. My third 20 miler was all on the treadmill! Yikes. That was certainly tough. But I'd rather be running on the treadmill than not running at all with a broken leg!
Now I'm just 3 short weeks away from my 30th full marathon and my first one in over a year; the last one was the 3 Bridges Marathon in Little Rock, Arkansas in December 2017, where I ran a 3:47.  The training software that my coach uses has a 'prediction' function and it says I should be right around a 3:50 for this marathon, so that's my "soft" goal. My real goal is just to run healthy and complete 26.2, no matter the time!
It's true that 2018 was a tough year. There was a lot of disappointment and frustration. A bit of depression. A lot of tears.
But building back from the 'bottom' allowed for the celebration of every small milestone along the way. I tried my best to be honest on this blog about the struggles; it wasn't easy. But I learned a lot about my own resilience and determination. I am proud of how far I've come.
It was a tough one but I stuck with it. I was patient, I was determined, I was focused. And here I am, 10 months after the worst injury of my life, back to running 20 milers and 70 mile weeks and hopefully my 30th full marathon in 3 weeks!
I'm grateful for the friends and family who supported me and helped me through the year. I wrote this post a few weeks after I broke my leg, "10 Things I've Learned So Far From a Broken Leg."
Those lessons still apply today.
I am still ME even without running. It's not the only thing that makes me special 🙂
I have a great support system.
Tough times will pass.
Thank you to everyone who has cheered me on either virtually or in real life; your support was so vital in getting me through 2018. Sharing my experience with you and having this community of people who supported me and understood what I was going through and what it's like to be an injured athlete was such a vital part of my recovery. You guys are the best. THANK YOU.
Here's to a healthier 2019…and hopefully a redo on that whole Antarctica thing!
(Visited 417 time, 1 visit today)