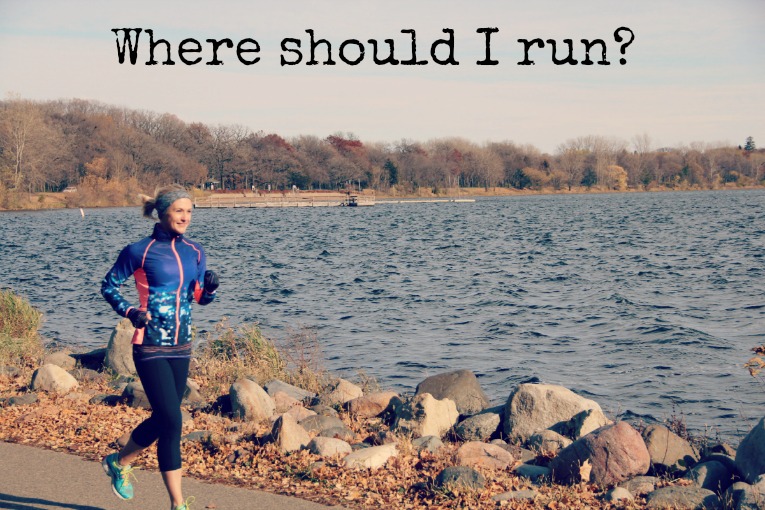 Have you ever had a trip planned during your training season? Perhaps you're heading to the beach, but you need to get in some runs. The problem is, you don't know where to run…
This page is for you! This page is your one-stop resource for tips and advice on where to run in various locations. I know that sites like MapMyRun already exist, but my hope is that these posts will offer you something more personalized.
My idea is that this page on The Right Fits will be a helpful resource when you are traveling to different destinations and want to go for a long run (or a short run!) I write a lot about running in different locations, so this page will be a summary of what I have learned, but I'd also like to share your insights! I would love for any and all of you to give me guest posts about "Where to Run" in YOUR location!
So please- send me your personalized tips on "Where to Run" in a location that YOU know well. It can be anywhere! The more locations I have on this page, the more useful this page will be. It can be small towns, big cities, or any random place that you know well! You can reach out to me at therightfits@gmail.com to send your ideas. I'm looking for information on routes (with maps if you have them- this is good site to use: http://www.gmap-pedometer.com), bathrooms, water fountains, running clubs, whatever information you'd like to provide.
United States:
Pacific Northwest:
Where to run in Portland, OR: Guest post by Nathan Freeburg
Southwest:
Where to run Sedona, Arizona: Guest post by Dustin Benson
East coast:
Where to run in Philadelphia, PA: Guest post by Sara Welle
Midwest:
Where to run in Minneapolis By Jessie Benson
Where to run in Wichita Kansas By Katie Bangs
Where to run in Chicago, Illinois By Heather Fletcher
Where to run in La Crosse, Wisconsin By Lindsey Clark
Caribbean:
Where to Run in Cuba By Gina Rumore
Where to run in Turks & Caicos By Jessie Benson
Where to run in the Cayman Islands By Phil Brown
Asia:
Where to Run in Singapore By Jessie Benson
Europe:
Where to Run in Limone sul Garda, Italy by Scallywag Sprints
Africa:
Running in the Democratic Republic of Congo by Betsy Sellers
(Visited 1,956 time, 1 visit today)