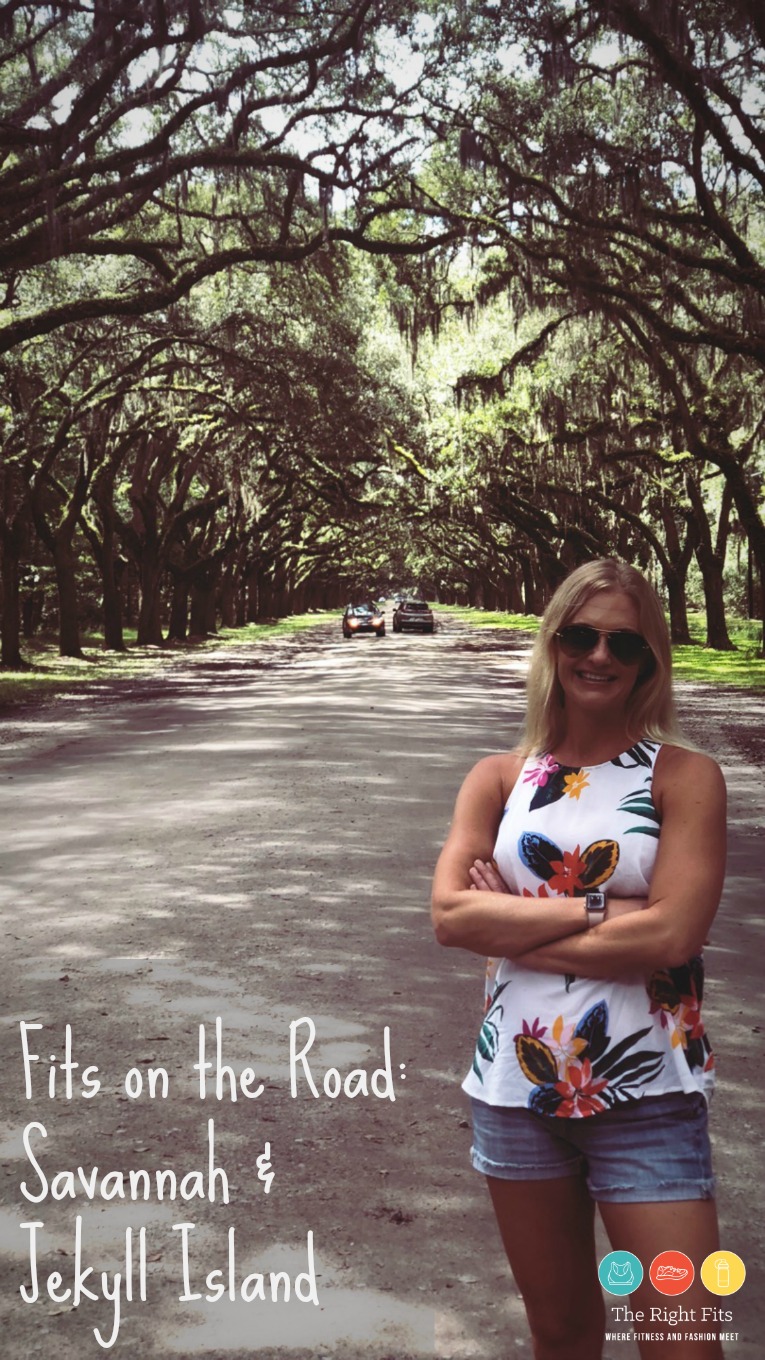 I love to use this space of the internet to share details about trips we take, to share with you all but also as journal of sorts to document it all! I have also found it helpful when a friend asks for advice on a destination to be able to just direct them to a post like this as a reference. So even though our trip to Georgia was a few weeks ago, I still am pushing publish on this post to share more details!
We arrived in Savannah on Friday night, after flying through Atlanta from Minneapolis. We rented a car at the airport and then drove the 1.5 hours to our hotel on Jekyll Island, the Jekyll Island Club Resort.
Dinner: Eighty Ocean at the Jekyll Ocean Club, the more modern "sister" hotel to our old school historic Jekyll Island Club Resort. We split a peach/shrimp/proscuitto pizza which I thought was delicious, while a fun Dave Matthew's cover band played.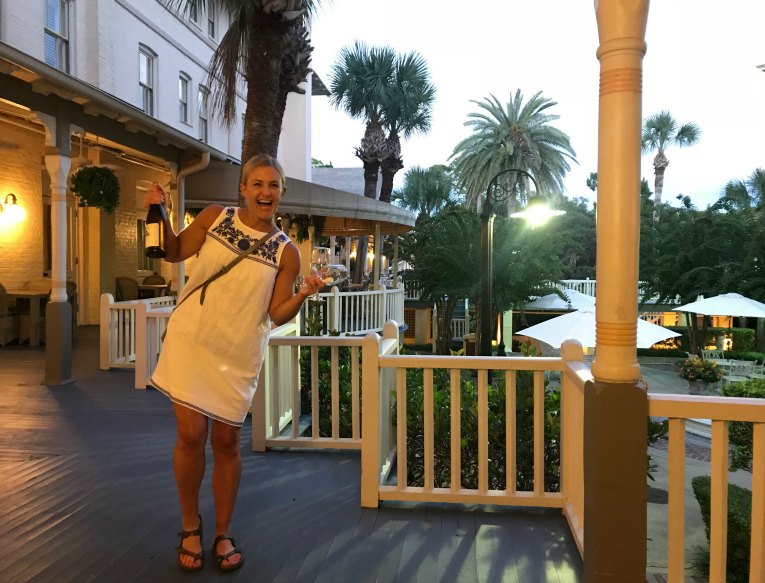 Saturday Morning: "Zimmer Day 5k!"
Our friends are both avid runners, so of course they organized a "Beat the Bride 5k" around Jekyll Island on Saturday morning.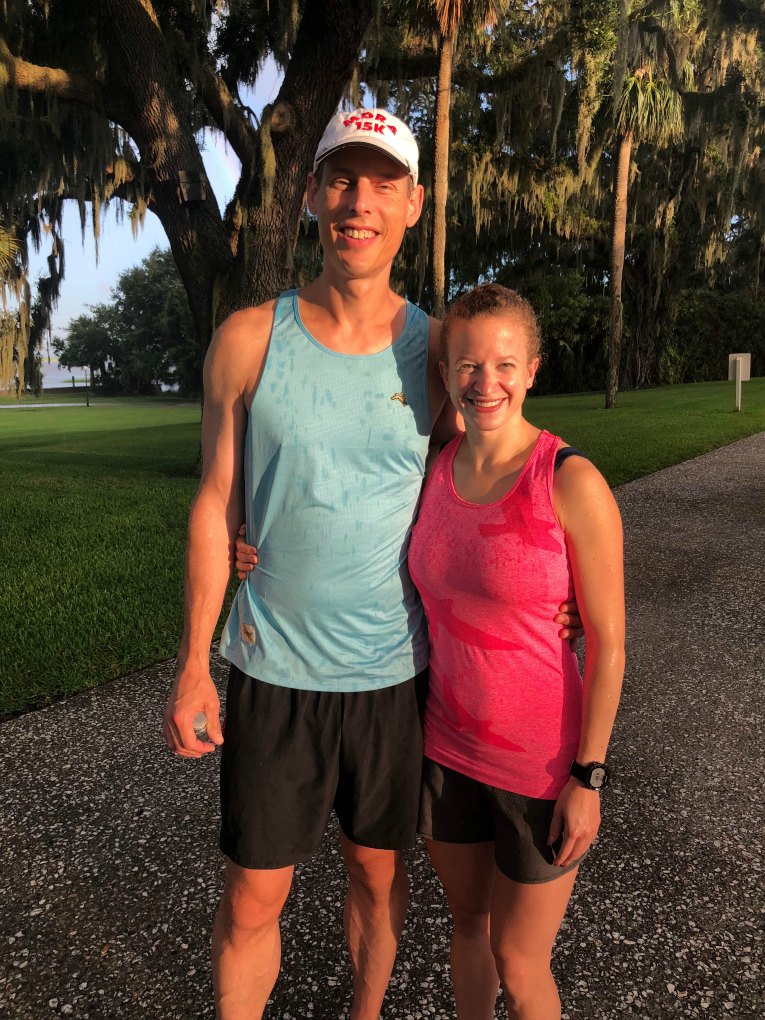 As I mentioned in this post, Dustin and I did about 1.5 miles to warm-up, though it was already quite warm! So hot and humid in Georgia! The 5k started promptly at 8 am. Afterwards the bride and groom hosted a casual breakfast in the mansion where their wedding reception would be later in the night.
After a shower, Dustin and I wandered over to the Sea Turtle Rehabilitation Center, which was interesting and educational; a little expensive (around $13/person) but all the money went to a good cause.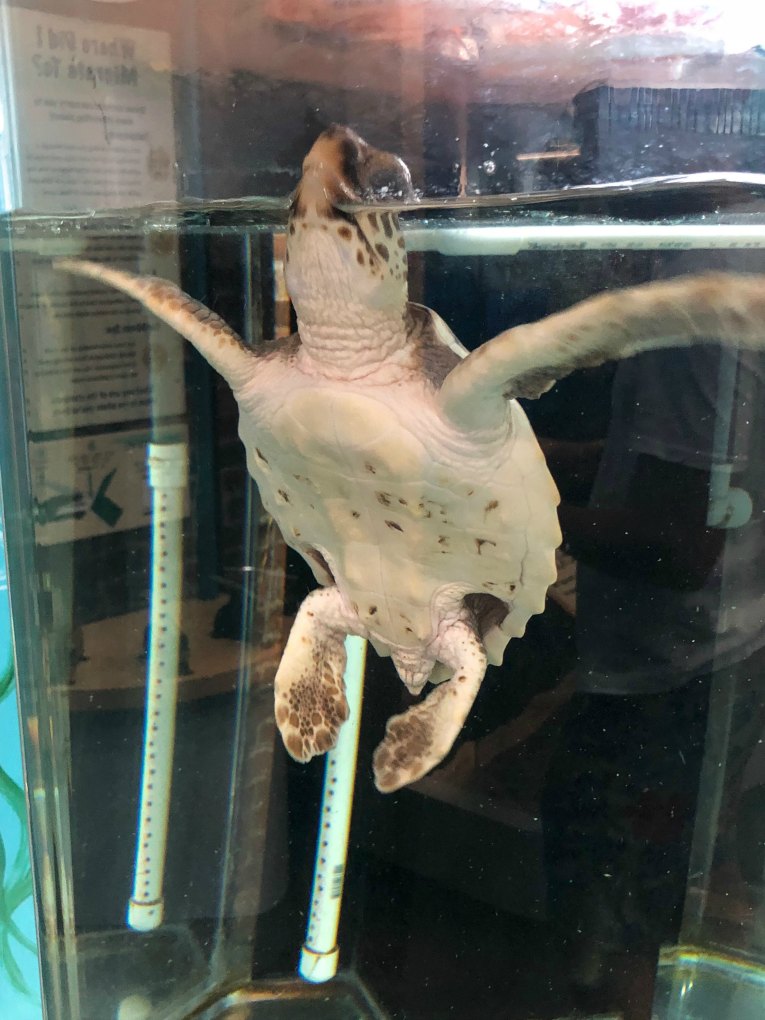 After our fill of learning about rescuing turtles, we headed back to our hotel to grab our beach gear and made our way to the Jekyll Ocean Club beach. As guests at the historic hotel, we had access to the umbrellas and beach chairs, which was nice as it was HOT and SUNNY.
Eventually some of our friends joined us and we took a long walk out to the end of this huge sandbar. Overall, the ocean was actually pretty muddy and dirty; I don't think it's always that way, but it was not all that appealing to swim in, so we cooled off in the pool instead before heading back to our hotel to relax a bit before the wedding started.
The ceremony was at 6 pm, following by cocktails/appetizers, then the first dance, toasts, more toast, and then dinner outside in the veranda at the mansion. Post dinner was lots of dancing and drinking; tons of fun!
Sunday morning, Dustin and I eventually got up around 8 am and went out for a short 4.5 mile (for me, 7 for Dustin) run, before showering, packing up, and heading back to Savannah.
On our way off of Jekyll Island, we did make a quick stop at the site of the first transcontinental phone call! Love a little random history!
What to do in Savannah for 1/2 a day:
Our first stop in Savannah was Wormsloe Historic Site.  It's a beautiful mile long driveway covered by gorgeous live oaks dripping with Spanish moss. Very picturesque!
After we had our fill at Wormsloe Historic Site, we headed into downtown Savannah to check into our hotel, the Andaz Savannah, which was conveniently located right by a trolley stop.
We purchased tickets and hopped on the trolley to start a tour of Savannah. The guides on the Ol' Trolleys were cheesy but entertaining and I loved learning about this history of this charming city.
In terms of tour stops, you can hop on and off all day, but we only had time to tour the Owens-Thomas House and the Davenport House.
Around 6 pm we finally were back our hotel in order to freshen up for a 7:30 dinner at The Grey. We were there early, so we first grabbed at cocktail at Prohibition a few doors down. The Grey was an awesome restaurant in an old Greyhound Bus station. Great food, great drinks.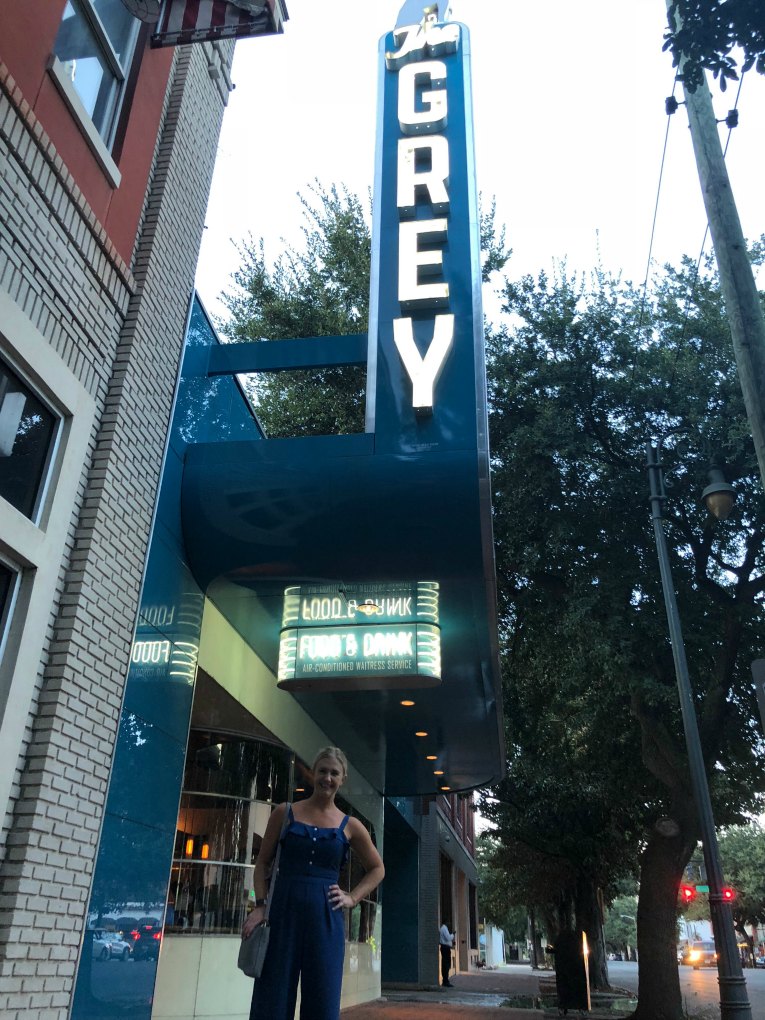 Unfortunately, Sunday night, I ended up with some sort of random stomach bug. That meant that when my alarm went off Monday morning, I opted out of a short run around Savannah, which was too bad, as I was really looking forward to exploring a bit more that way, but I was not in a place to run. I don't think it was anything I ate at The Grey because Dustin and I shared everything and he didn't get sick; it must have been something else, or maybe just some other nasty bacteria lurking around, who knows… Unfortunately it did end up leaving Savannah on a not-so pleasant note, though I still tagged along with Dustin to brunch at Collins Quarter, though I didn't have much of an appetite. What I did have of my avocado toast was great!
We only really had one day to explore Savannah and I wish we had more time. There were a ton of cool restaurants and bars, all within walking distance, that I would have loved to check out, as well as the SCAD (Savannah College of Art & Design) and maybe a few more historical homes. I guess I will need to go back to Savannah again in the future!
*Since returning, I have started reading the book Midnight in the Garden of Good and Evil, which I so wish I would have read before the trip! I'm about 1/3 of the way through and really enjoying it. Anyone else enjoyed that one? 
*Have you been to Savannah? Let me know what I missed for next time!
(Visited 363 time, 1 visit today)