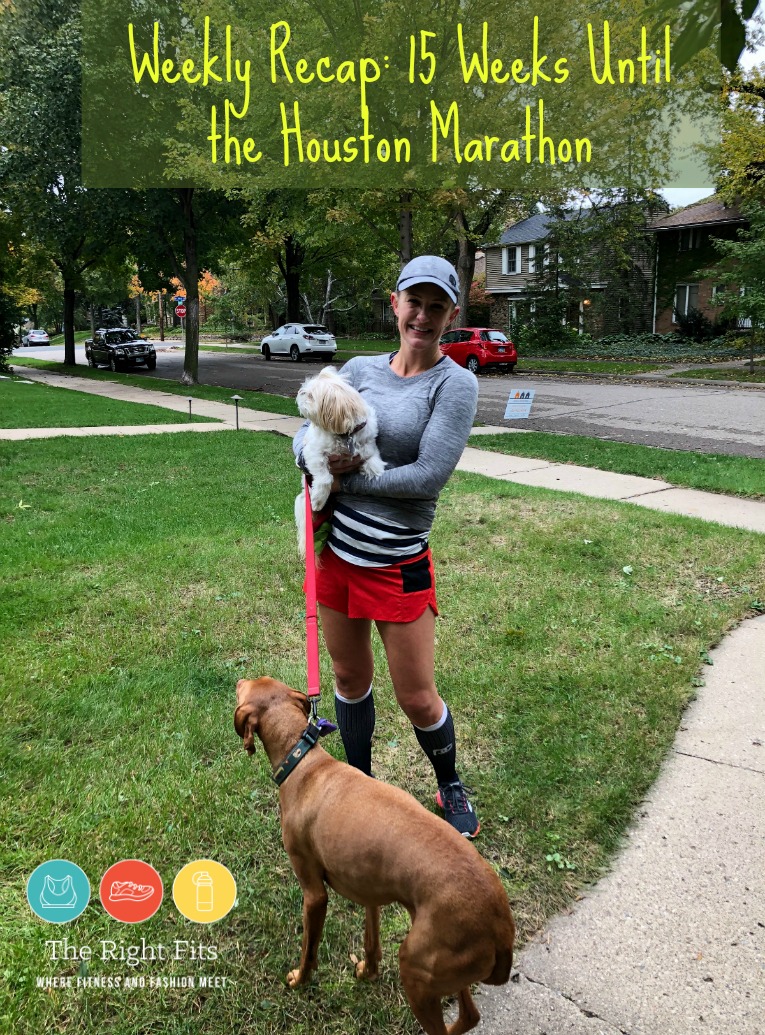 I'm so very behind on my weekly recap; I totally missed HoHo Runs and Taking the Long Way Home's link-up this week! But I'm still here to share how this past week went in training for the Houston Marathon; I have to document it or it didn't happen, right?
We are 15 weeks out now; training is ramping up a little bit! Unfortunately I was crazy busy at work this week so all I had time for was running (no cross training) and it was almost all run commuting to fit it in (thank goodness that's an option!)
Here's how things went down:
Monday:  8.1 mile run commute, 9:30 min/mile pace.
Tuesday: 5.3 mile morning run with Matilda the vizsla. 9:08 min/mile pace.
Tuesday night, I squeaked out of work in time to attend a "Taste of Linden Hills" fundraiser event for our neighborhood at 7 pm.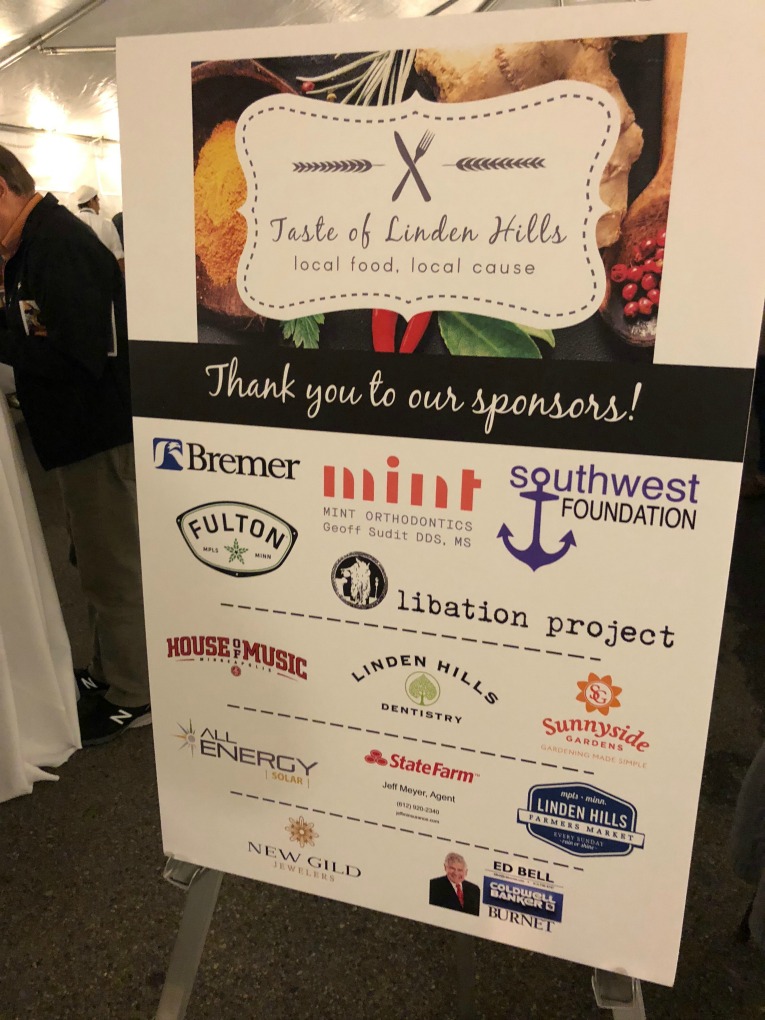 It was lovely- small bites from all our neighborhood restaurants:
And the best part? The most talented high school band (not like a marching band, but a 4-person 'rock' band) played at the event and they were so talented! I loved it.
Wednesday: 8.2 miles, 9:15 min/mile pace, with 6×5 minutes 'hard' (which is about 8 min/miles for me right now)
I had a bit of a scare this day as I was crossing Hennepin Avenue by the Sculpture Garden; I clearly had a "walk" sign, but a car just kept turning right and came right at me. I swerved and only sort of hit the bumper on my leg, but right after it happened, the adrenaline hit me and I started to have a panic attack. I was totally 100% fine, but it was really scary! I didn't get the car's license plate number or anything; I probably should have. It was a reminder to always pay attention; cars might not be!
Thursday: 8.1 miles, 9:30 min/mile pace (just like Monday!)
Lots of long days at work this week, but Tilda was always waiting for me by the door. Love that dog!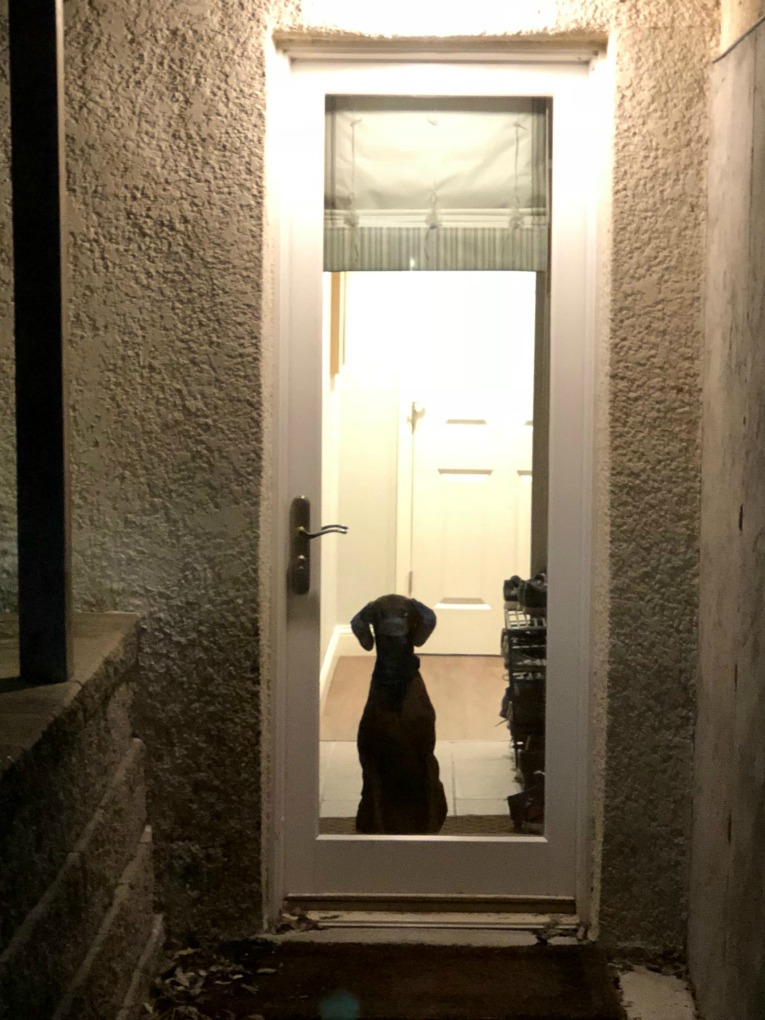 Friday: 5.5 miles, 9:45 min/mile pace. Tired. Since my run was shorter, I actually almost beat Dustin to the office; I ran into him in the stairwell at our building!
Saturday: 14 mile long run with the Calhoun Beach Run Club, 9:15 min/mile pace . Right after the run, it was a quick shower and then off to the airport to pick up my sister Erin and her friend Jen who had arrived from Chicago to run the Twin Cities Marathon!
We stopped by Punch for a quick lunch; best place to carbo-load in the Twin Cities!
…And then went to the expo to pick up packets.
After the expo, I joined Erin and Jen for their 2 mile shake-out run (and Matilda too!).
16 miles on the day.
Sunday: Total rest- too busy cheering for the marathon!
Summary: About 51 miles total.
The Twin Cities Marathon on Sunday was as perfect as ever; great weather, great fall colors, all over an amazing marathon day.
Dustin didn't break 3 hours, but he ran a 3:03 and felt really good; he was happy with his race.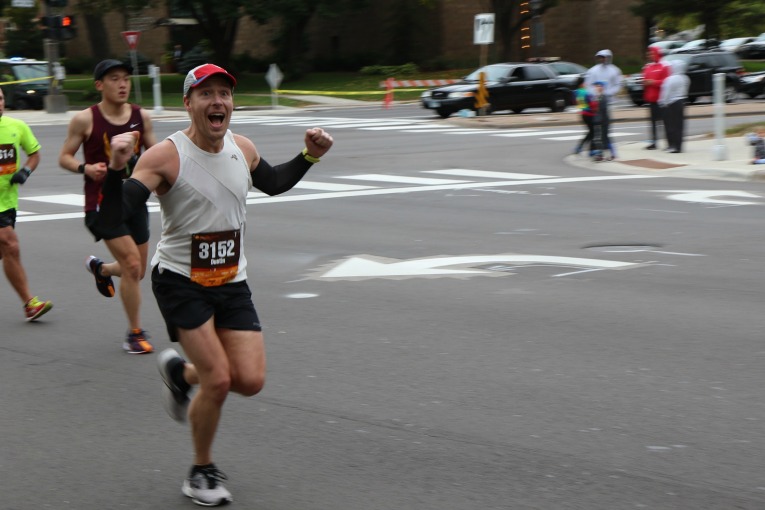 My sister Erin didn't PR either, but she was really close! And she felt awesome and had a really strong race (without me as her pacer, which she was really proud of- guess she doesn't need me anymore :)) When I saw her at mile 24 on Summit, she was still running strong and passing lots of people!
Her friend Jen DID set a 2 minute PR- and got 2nd in her age group. Congrats Jen!
What a great day for runners…The Twin Cities Marathon will always be one of my all-time favorite marathons.
I need to find a reason to run it again. Anyone want a pacer next year?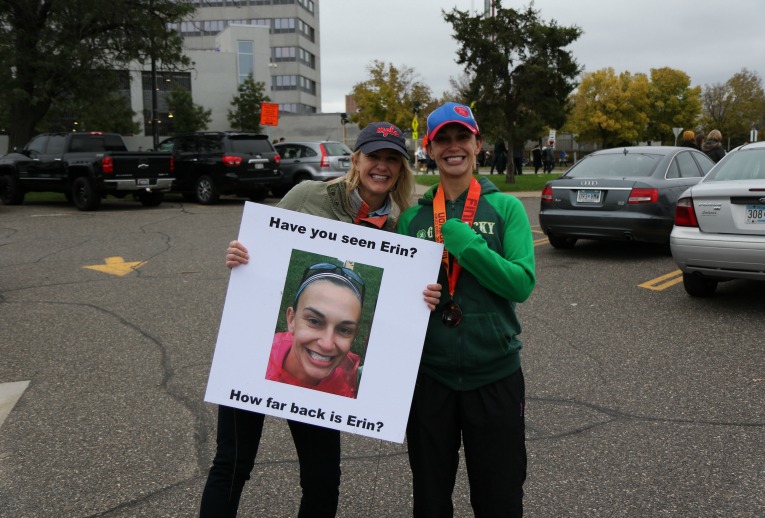 That's all from me; I hope you all had a great week and weekend of training and finding your RIGHT FITS!!! 🙂
(Visited 306 time, 1 visit today)