There are 16 weeks until the Houston Marathon, which will hopefully be my 30th full marathon! Generally most marathon training plans are 16 weeks long, so I guess this is the official kickoff to training.
I'm excited and feeling cautiously optimistic. The gorgeous fall running weather this week definitely helped. This is seriously the best time of year to be a runner.
I hope this weather holds up for the Twin Cities Marathon, which is a week from today!  Dustin (my husband) and Erin (one of my four sisters, lives outside Chicago) are both running the marathon, as well as two athletes that I coach, a long list of people from my run club, and plenty of other friends!
Twin Cities Marathon day is like Christmas morning in the Twin Cities for runners. I can't wait to be out there to cheer! I will be around mile 5 by the little lagoon that pops off of Calhoun prior to the Lake Harriet connector, and again around mile 24 on Summit Avenue. Let me know if you're running and what you'll be wearing so I can try to spot you!
In other marathon news, social media was blowing up with the news from Boston this week that the qualifying standards just got 5 minutes harder for 2020. I really hope that what this means is that if you qualify for Boston, you actually will get to run it!
I've qualified twice (Phoenix and Big Cottonwood) based on the old standard (a 3:40 for me), once by just 30 seconds and then once by about 5 minutes. Of course, only the second time was enough to give me the opportunity to actually register and run Boston in 2017. I would love to get back there again some day.
Technically, I will be there in 2019,  but just as a spectator cheering for Dustin; looking forward to it!
Here are the new standards if you haven't seen them: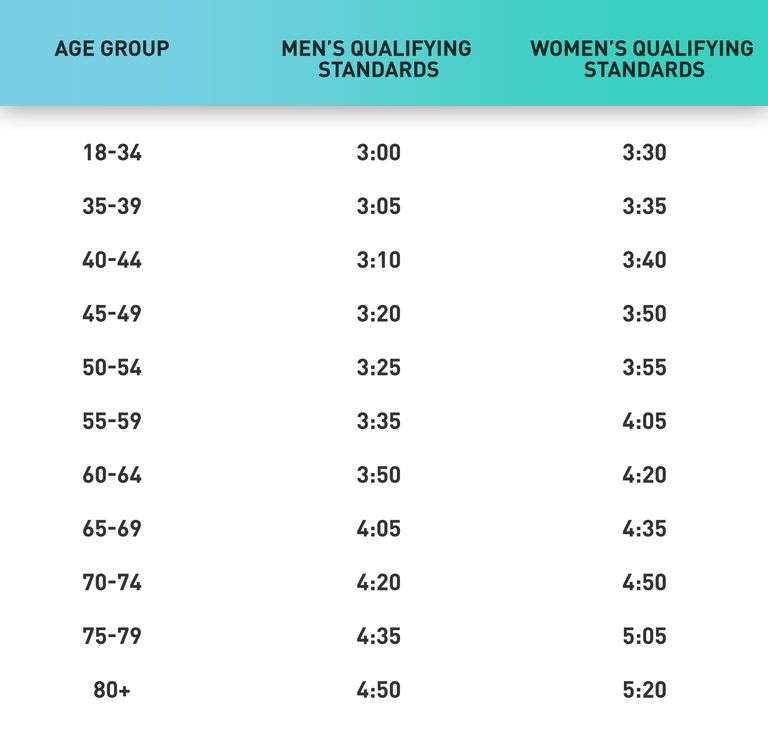 On to my weekly recap!
Monday:  Run commute to work, 8.3 miles, 9:22 min/mile pace.
I felt pretty good on this run- must have been all the fresh air over the weekend when camping at Itasca (read more about that HERE if you missed it.)
Tuesday:  Just an easy 5.5 mile run to work, 9:26 min/mile pace.
That's the shortest route for me. I've mentioned it before, but the main reason run commuting is such an easy option for me is because I have a "pit crew" so to speak, i.e. I leave everything I need for the workday in Dustin's car (he works in the same building) and then I can run to work, grab my stuff, and shower in the little gym in our building. It would take a lot more planning if that wasn't an option!
Wednesday: 8:05 miles, 9:19 min/mile pace. (run commute)
This run included some fartleks at various paces: half marathon, 10k, etc. It was a fun way to break up the miles!
Thursday: 7.16 miles, 9:38 min/mile.
Tired legs by the end of the week. Just a mindless run commute.  So mindless in the morning that I don't even bother to match my outfit anymore. Failed Fit!
Friday: Total rest! I had 4 miles on the schedule, but I was at work late and had some texts with my coach and we agreed to use it as a rest day.
Saturday: 14.63 mile long run- my longest run post-broken leg! 8:58 min/mile average.
The weather was so perfect for running. I ran from home to my run club (1.5 miles) and was treated to this gorgeous sunrise!
It felt so amazing to run with my old crew at the Calhoun Beach Running Club again! I was actually able to even keep the pace under 9 for quite a few miles, which hasn't happened in forever.
My younger sister Laurie was in town visiting from Iowa with her son Anders, so they and my other sister Cresta and her daughter Clara all came into our neck of the woods for lunch at Zumbro in Linden Hills:
After lunch, we went to Wild Rumpus (the best bookstore in town!) and then Creative Kidstuff (a kid's toy store.)
My nephew said as we entered the store, "I'M SO HAPPY RIGHT NOW!" Ha!
The kids wrote letters to the tree elf on Lake Harriet that we went to drop off,  but we were so sad to learn that he has now retired!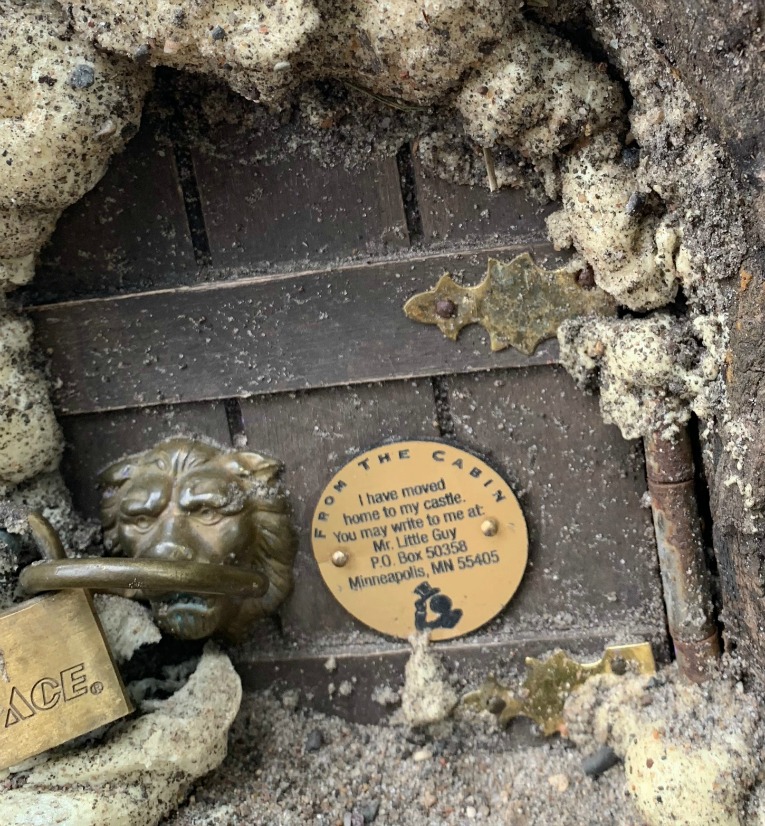 I've written about this tree elf on many occasions (HERE, HERE, HERE). For many many years, kids have been writing him letters and he will type up responses on these tiny sparkly pieces of paper that are left in the tree to be picked up a week or two later; here's an example response from several years ago that my niece received:
The rumor is that the lovely man behind this Minneapolis gem had to move to a retirement home and no longer lives nearby. So sad!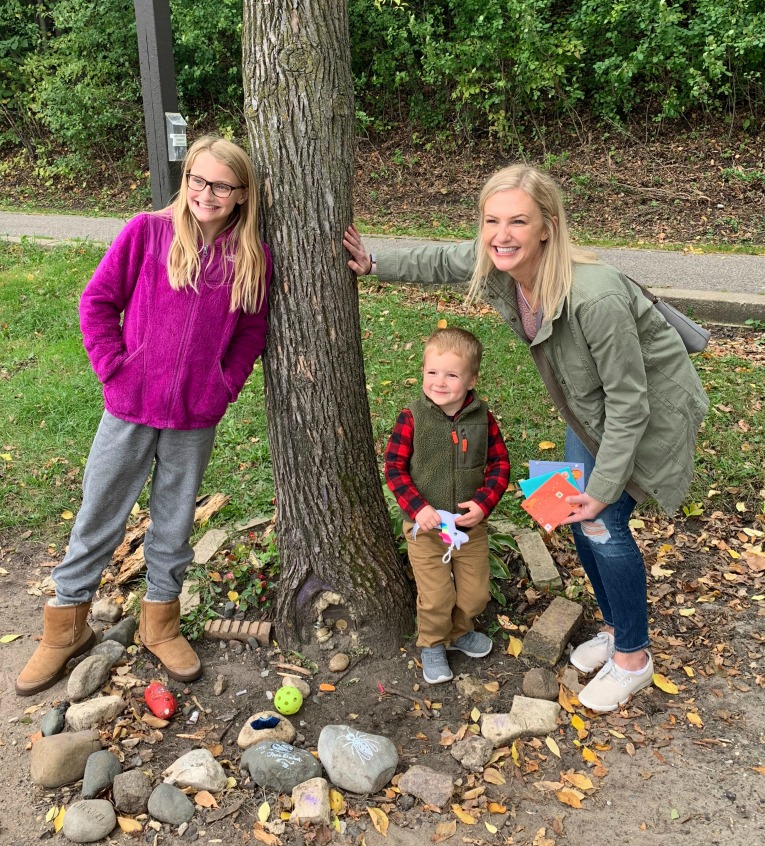 Another reason my sister Laurie was visiting was to go to the Justin Timberlake concert in St. Paul!
It was a good time, I'm glad she was able to come up for a fun night out.
(We had a delicious dinner beforehand at Parlour Bar in St. Paul too.)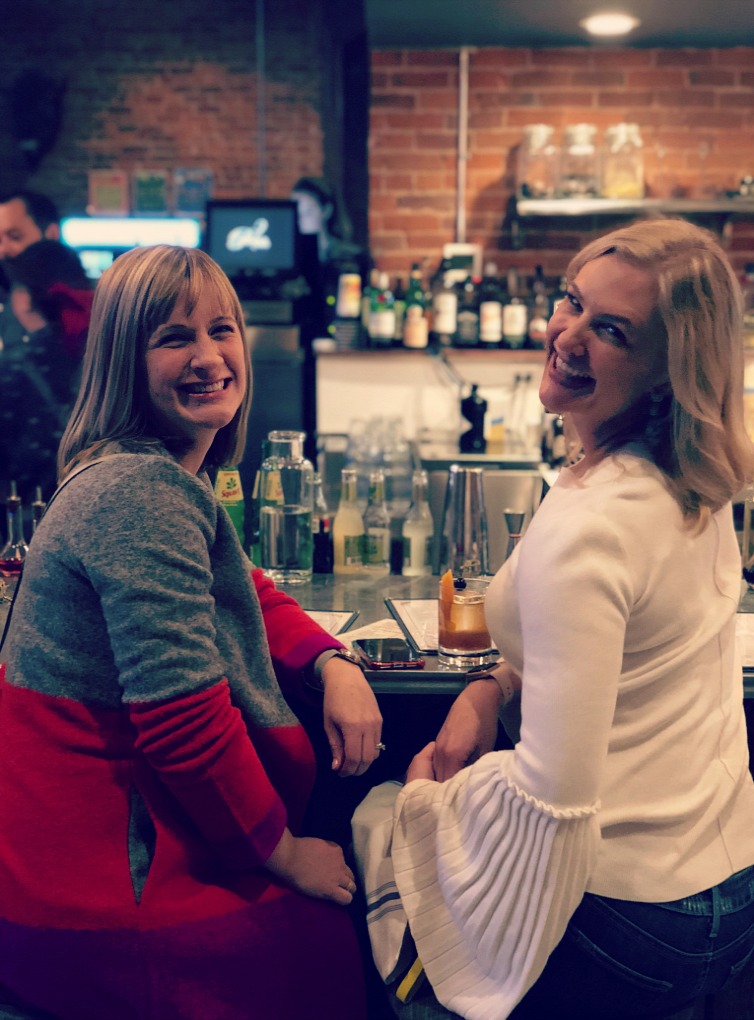 Sunday: After a late night at the concert, I took my time getting ready to go for a run, but eventually made it out there for 5.5 miles with Matilda (9:10 min/mile). It was a lovely day for an easy run!
With long days at work this week, I didn't fit in any strength or yoga, so I was determined to do so over the weekend. I was able to fit in a solidcore class today at 4 pm- yay! I hadn't been in awhile and it felt awesome to be back! Solidcore is a 50 minute pilates/strength type class, read more HERE.
Summary: About 48 miles of running, 1 strength class, 1 full rest day.
Thanks so much for reading and be sure to check out all the other great weekly recaps that are a part of HoHo Runs and Taking the Long Way Home 's weekly recap link-up!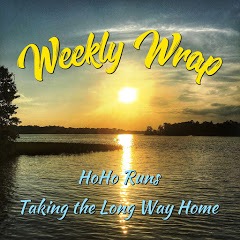 (Visited 325 time, 1 visit today)