I have seen a few "Summer Bucket Lists" floating around the internet lately, so I thought I would share one of my own. My list includes a few things I have already done in summers past, but they are things that I want to repeat every summer. The list also has a few things I have never done. It is specific to the Minneapolis area, but hopefully any non-local readers will enjoy it too!
**Non-local readers- if you ever plan a visit to Minneapolis, let me know! I love to play tour guide in my fair city.
1. Leave  a note for the elf on Lake Harriet. Come back a week later and search for a personalized response from the elf.

I 
hope you know
 about this awesome elf tree! It's on the west side of Lake Harriet, right off the walking path, built into the bottom of a big tree. 
You
 can usually find all kinds of paper, gifts, etc. that kids have left for the elf. If you open the door you will find a whole pile of responses from the elf to people who have written him letters. He writes back to EVERYONE. I have no clue who is behind this whole thing, but I love it. The best word to describe it is charming. Or, maybe magical…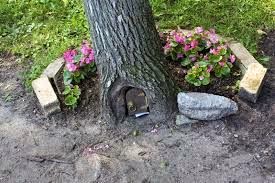 The elf tree on Lake Harriet

I visited the elf with my nieces a few summers ago. They asked him questions like, "Are you from Norway?",  and "Do you have pets?" I went back a week later, and there were two tiny typed responses on sparkly silver pieces of paper, addressed to each of my nieces. I had to mail the responses to my nieces who were only here visiting, but they loved it! You're never too old for that kind of fun, so I think that this summer, I will send him a letter of my own…ask him the real tough questions, you know? What's the meaning of life? How can I run faster, Mr. Elf?

Here is the response for one of my nieces:
2. Take an outdoor yoga class with Yoga Garage
My friend Meggan's outdoor yoga class has been going on for several summers now. She has been featured in Mpls/St. Paul Magazine as a "must-do" in the summer, so taking one of her donation-based classes is definitely on my list as well. It is so easy to hop on a bike with my yoga mat strapped to my back, and head over to Lake of the Isles for her class. Its the perfect way to enjoy the outdoors while doing something good for the body. Classes will start the first Wednesday in June- read more HERE.
Dustin is a big fan of the soft-shell crab sandwich at SeaSalt Eatery, but I usually go for the fish tacos. Nothing says summer more than sipping on a cold Surly brew while enjoying the view over Minnehaha Falls, with a belly full of tasty seafood.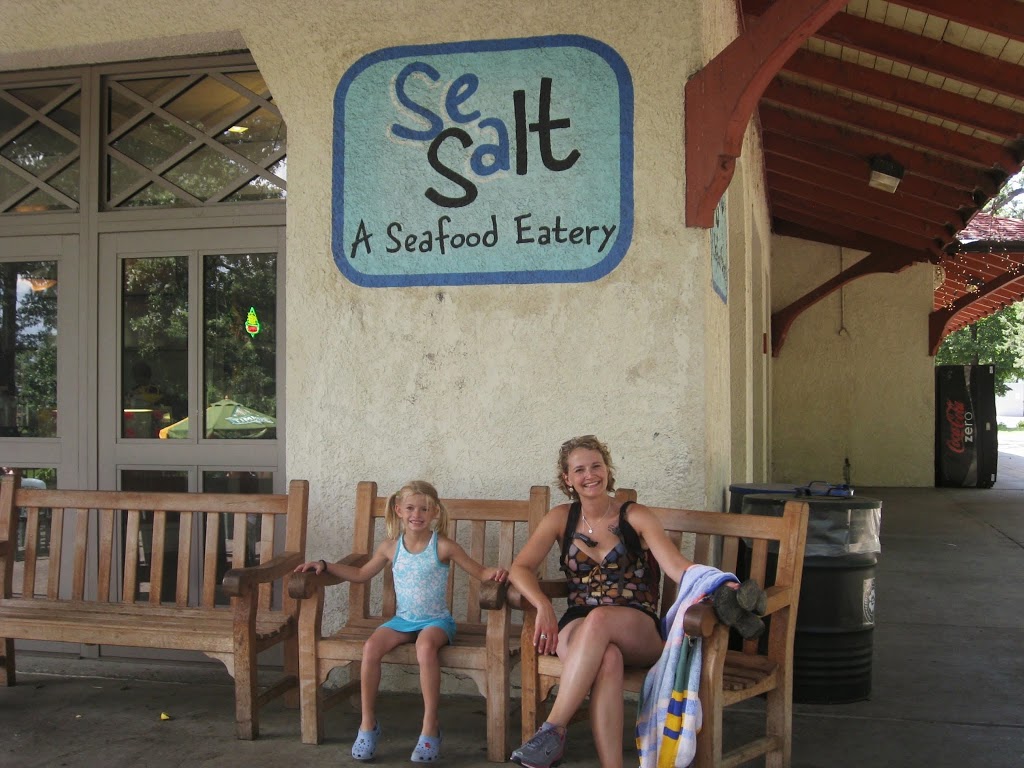 4. Stand-up paddleboard
We purchased our own stand-up paddleboards a few summers ago, and I am so glad that we did. They offer such a fun way to get out on the water on any lake. Of course, we use them the most up at the cabin, but its easy to use them on the Minneapolis chain of lakes as well. If you don't have your own, you can rent one at any of the most popular chain of lakes; I know that Harriet, Calhoun, and Nokomis all have rentals on site. Give it a try, I bet you will have some fun!

5. Spend an afternoon on the Relaxation Station
This activity is only possible at the cabin, but it is a must-do for the summer! Bring a magazine out to the Relaxation Station, maybe a cold beverage, and enjoy the quiet and the sun! (Just be wary of the dragonflies.)


6. See a bear
This activity also probably will only happen at the cabin, if ever…I am not saying I want to see one up close, but I would still like to see one in the wild. Dustin's mom has seen MANY bears up at the cabin, but somehow, I never get to see them! 

She ever saw this mom with her three babies last summer! She was safe inside the cabin, but how crazy is this picture? (..and how cute are those cubs?) I'm not sure how our vizsla Matilda would react to a bear sighting. She chases the deer that she sees up there, but I don't think I want her chasing a bear!

7. Make it to a Twins Game. 
Bonus Points- take a Nice Ride bike to get there. 
Extra Bonus points: Get on the kiss cam!

I made it to a Cincinnati Reds vs. Brewers game after the Flying Pig marathon, and I remembered how nice it is to sit in the sun and enjoy America's favorite pastime. Target Field is really an awesome stadium for baseball. If you haven't yet gone, you should try to make it to a game this summer too!

Time to head to Target Field to root for the home team!


8. Go to a church supper in a small town- preferably a lutefisk dinner
Dustin and I both have some Scandinavian heritage, yet neither one of us has eaten lutefisk. I'm not exactly looking forward to this one, as I've heard lutefisk is a bit of an acquired taste…but it could make for a good story! If we can't find a lutefisk feed, I'm thinking any small-town church dinner will do….This might sound like a strange one, but I want to embrace the grand ol' state of Minnesota, and a good old fashioned church supper seems like a good way to do that. Anyone have any suggestions?

9. Catch a pike or another "big" fish. (A muskie would be bonus points!)
I'm the first to admit I'm not much of an "angler" or fisherwoman, but it would be exciting to reel in something sizable one of these days, other than the little sunfish that I usually catch. Dustin often catches some decent sized northerns.  I'm thinking if he coaches me a little bit, maybe I can catch one too!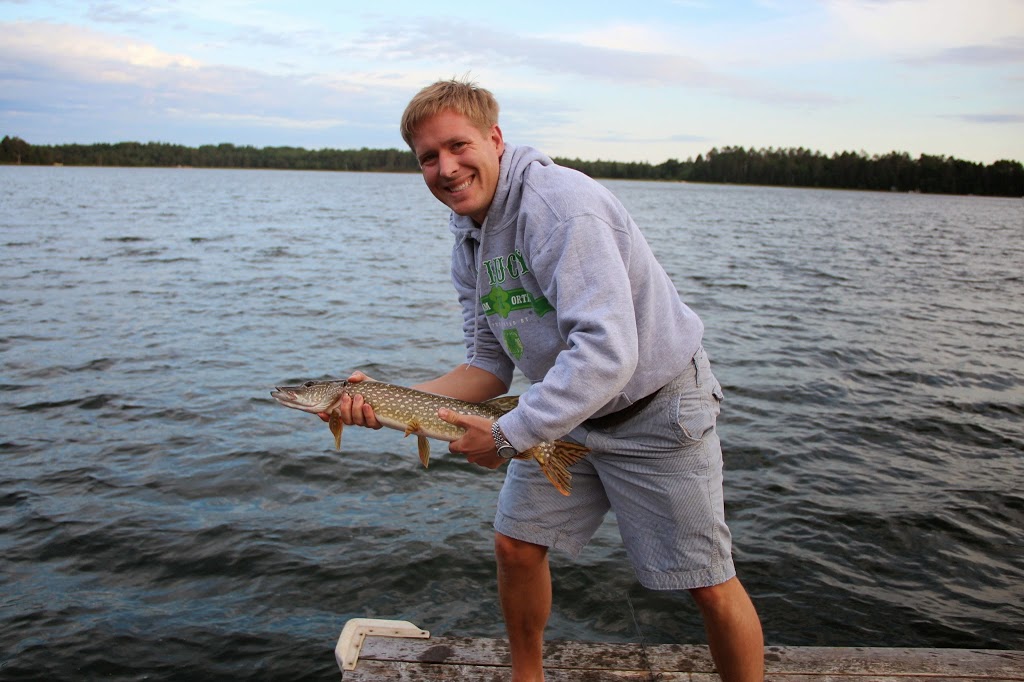 10. Eat something on a stick at the Minnesota State Fair.
If you have been reading the Right Fits for awhile, you know that Dustin and I love the Minnesota State Fair . However, we often focus on trying out new foods or saving room for our favorites, and then we forget to get something on a stick! We need to make sure we fulfill this activity this year. All good Minnesotans should be eating something on a stick at the fair.

























12. Attend a summer concert at the Lake Harriet bandshell
We live mere blocks from the bandshell, but we don't always make it to a summer concert here. We need to pick a night to bring a bottle of wine, grab some food at Bread & Pickle, and relax on a blanket on a warm summer night, while enjoying some live music over picturesque Lake Harriet. You can find the schedule for the concerts HERE.
13. Pick a winner of Best Jucy Lucy between the 5-8 Club and Matt's Bar.
This isn't necessarily a summer activity, but both places often have a line that winds outside. It seems better to make plans to head here when the weather makes it more bearable to wait outside. If you're not familiar with a Jucy (yes, that's the correct spelling) Lucy, its a hamburger with the cheese cooked inside the meat…supposedly it was invented in Minneapolis (Read more HERE.) The 5-8 Club and Matt's Bar are two old-school "dive" bars that apparently serve the "best' Jucy Lucy. I have only been to Matt's Bar once, several years ago, so I think I need to try them both out closer together and make my own decision on a winning Jucy Lucy!
14. See an outdoor movie in the park.
When we lived by Loring Park for a summer, we took advantage of our location, and often grabbed a blanket and a picnic basket, and went to the Monday night movies in the park at Loring Park. We haven't done this in years, but I really want to do it again this year. You can find the schedule HERE. You'll see from the schedule that Loring Park isn't the only park that hosts a movie night- there are movies nights at parks all over the city! Definitely check out the schedule to see if a park near you has a movie in the park night.

15. Lawn bowling at Brit's Pub Brit's lawn bowling greens are always such a blast. You do have to plan ahead and reserve lanes pretty early, but get a group of friends together and I guarantee you'll have a great time! Reserve lanes HERE. I went once last summer for a work outing, and it was a good time. The picture below is from a birthday celebration with Dustin's friends several years ago. 

Lawn bowling at Brit's is fun for all types of groups of people!

16. Go to the Mill City Farmer's Market 
There are all kinds of farmer's markets now in Minneapolis (the Linden Hills one is awesome, and our neighbor's food truck, Hot Indian, is often there!) But the Mill City Farmer's Market is one of the biggest and one of the best, and I definitely want to spend some time there this summer. If you go, be sure to get some donuts from the Chef Shack!

17. Have an ice cream date at Sebastian Joe's
Sebastian Joe's has two locations: 1) downtown Linden Hills  2) and Franklin & Hennepin on your way downtown.  Dustin definitely has more of the sweet tooth between the two of us, but I still enjoy an ice cream cone in the summer! With flavors like, "Nicollet Avenue Pot Hole" (chocolate ice cream w/ fudge, truffles, heat bar & sea salt) and "Honey Cinnamon Crisp"(honey ice cream with cinnamon and graham crackers), a date night at Sebastian Joe's is a Minneapolis summer must-do. 

18. Go to an old-school drive-in
I have never been to a drive-in! I need to check this off the list this summer. Apparently, St. Paul's Dari-ette Drive-in or Wagner'sDrive-in in Brooklyin Park are both supposed to be good.  There's also St. Louis Park's Galaxy Drive-In and the Drive-in in Taylors Falls. Going to a drive-in for a burger and a shake seems like such an all-American tradition that I want to experience on a hot summer's night this year.

Bonus if we go to Taylors Falls, I can check off number 19 below!
19. Go to Taylors Falls and the Franconia Sculpture Park!
I haven't been to Taylors Falls yet. Dustin used to go climbing there quite a bit before we were together, but I have never been. I'd like to go hiking for a day there with Matilda (I believe dogs are allowed, as long as they are on a leash- is that correct?). After a hike, we could visit Franconia Sculpture Park.

20. Run a trail race
I think this will be one of the easiest items to check off the list, as I am already registered to run in the French 5k Trail Run a week from this Tuesday. This race is part of the
Endless Summer Trail Series.
We did it last year and I thought it was so much fun. Its definitely challenging, but no one cares about your pace in a trail run. Do it! You can register
HERE
.
The Twin Cities area has miles of trails for running, walking, or hiking, so participating in a trail run is definitely a highlight of the summer for me.
Those are 20 things I want to be sure to do this summer, but while putting this together, I came up with a few extra bonus items!

21. See the Lake Creature!
Visit Minne the lake creature,  in whatever lake she's living in this summer! I'm not sure where she will be placed this year, but I think the whole idea is really cute, so I have to pay her a visit at some point.
22. Visit Isles Bun & Coffee
Go to Isles Bun & Coffee on a lazy Sunday morning, and go crazy with the frosting on a cinnamon roll (example provided below by my adorable niece Clara). Then walk it off with a leisurely stroll around Lake of the Isles.
23.  Visit Wild Rumpus bookstore
Take your kids (or your nieces and nephews or neighbors or whoever!) to the Wild Rumpus bookstore in Linden Hills. They will LOVE the chickens, tail-less cats, rats, and adventures at this one-of-a-kind bookstore. There are plenty of books for adults as well!
There you have it. That's my bucket list for Minneapolis Summer 2014. What do you think?
Do you have any other items you think I should add to my list?
Please share in the comments, I'd love to hear your ideas!
(Visited 207 time, 1 visit today)