Happy Saturday! I usually do my weekly recap on Sunday, but I had a little time today to check in with you guys. It's an absolutely beautiful day here, so we're heading to Taylors Falls in an hour to check a few items off of my Summer Bucket List – hiking at the park there, the Franconia Sculpture Garden, and maybe a drive-in!
Have you read my list? Let me know what I missed- I already know that I missed heading to one of the pizza farms discussed
HERE.
Dustin and I really want to go to one!
Anyways, here's what's happening in fitness this week!
Monday: 4 mile run with Matilda
Tuesday
: 4 mile run with Matilda (lots of running with Matilda this week to get her ready for the
Fast and Furry 8k
next Saturday!)
Thursday: 4 mile run with Matilda
Saturday
: A little over 7 miles with Kelly and Matilda. This is the longest I have run since the
Flying Pig marathon!
Its going to be a warm day today, and we were definitely sweaty this morning.
Sunday
: Tomorrow, I'm signed up for a barre class at 
Balanced Barre.
Then in the afternoon, it is the
Calhoun Beach Running Club 
's Memorial Day Pub Run. I think this is the 4th year of the pub run. We missed it one year for
Theresa's wedding
in Mexico, but I did blog about this fun event last year. You can catch up
HERE
. The pub run is exactly what it sounds like- we run a little over a 5k in Uptown, stopping at multiple bars along the way for a beer, finishing with a big BBQ party.
I'm not sure I can really count the pub run towards my weekly mileage, but if I do, I suppose I'll be around 20 miles for the week. My legs still aren't feeling all that great, but I suppose its time to "buck up" and start running again seriously, as I have a lot of upcoming races this summer.
What's happening in Fashion?
We went out to
Bar La Grassa
for Kelly's birthday. I swear, that restaurant is always packed, no matter what night of the week you go! The food is delicious, so I suppose it makes sense that is has remained so popular.
For the dinner, I copied an outfit I saw on
seersucker + saddles
. I realized that I had the exact same sleeveless top from JCrew that she was wearing
here.
I loved her look below, so I tried my best to re-create it.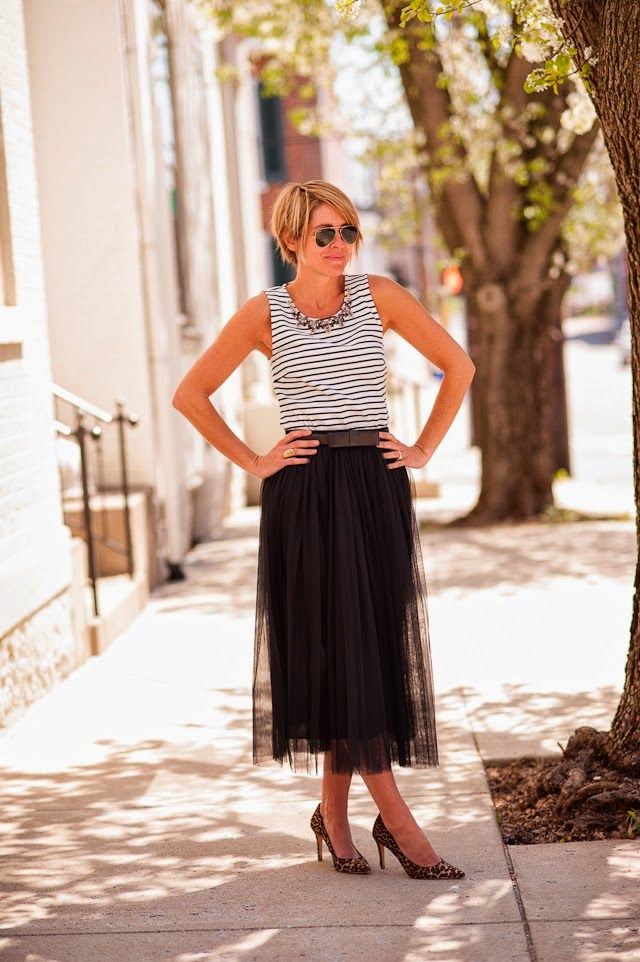 I paired the top with a hand-me-down pink maxi skirt from my younger sister. It's an old skirt from Forever 21, but I think I was able to update it with the belt and top.
 Is it called a hand-me-up, if she's my younger sister?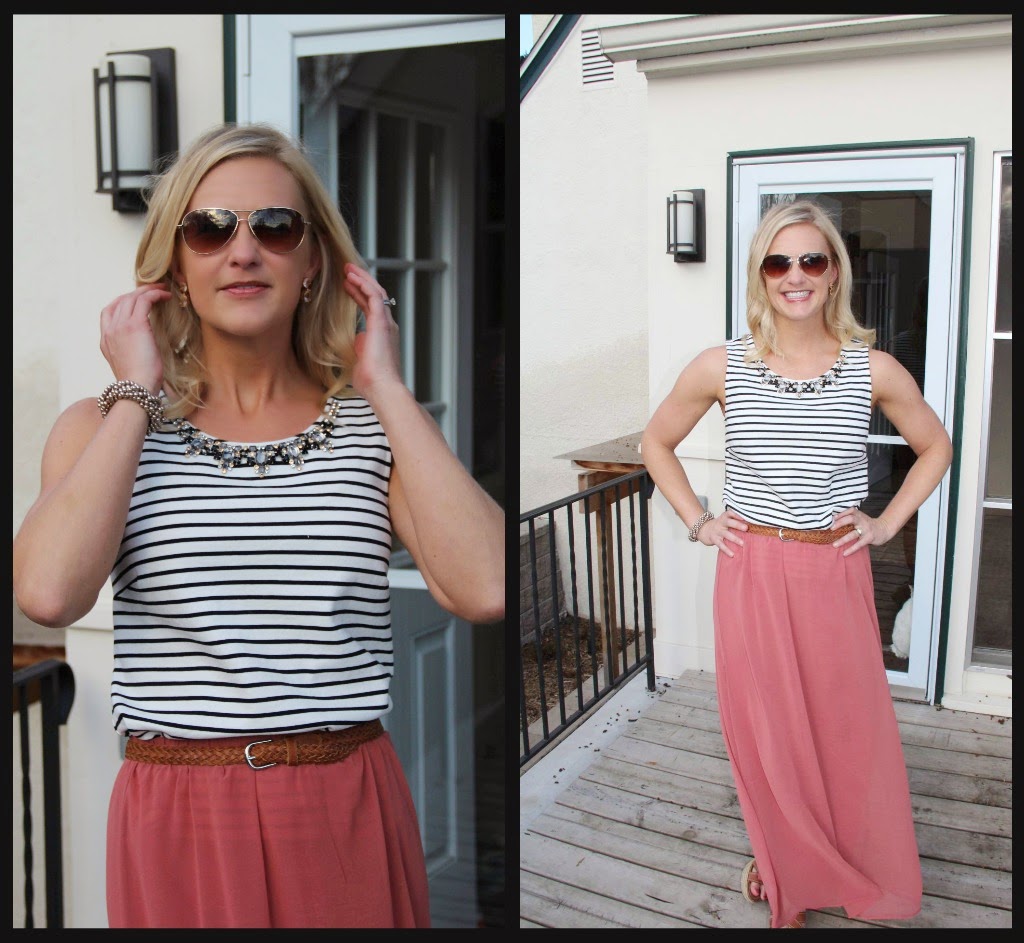 Great dinner with great friends!
What's happening in Fitness Fashion?
Have you checked out
Lululemon's beach gear
? There's some really cute stuff! Their swimsuits have an athletic look while still cute and feminine. I love the shanti surf cross back top!
I haven't tried any of the beach gear on yet, but I did see that they are carrying it at the Lululemon store at the Galleria by my office. The shanti surf top seems like it would be a perfect top for some stand up paddle boarding this summer!
Well, enjoy the rest of your long weekend.  I'll be checking in periodically and hope to see more suggestions for my summer bucket list!
(Visited 49 time, 1 visit today)