Late again with my weekly recap!
But I have a legitimate excuse; I'm on vacation in Denmark/Sweden/Norway! I'll definitely share more on the trip, but let me just recap this past week in training for the Houston Marathon– only 14 weeks to go!
Monday: 7.81 miles, 9:35 min/mile pace. It was so hard to get up early after such a fun weekend with my sister Erin and her friend Jen, who were in town for the Twin Cities Marathon (read more here– so fun to have them in town!)
Monday morning was rainy and very dark, but I shuffled through.  It was even harder to get going for work, as Erin and Jen weren't flying home until 1 pm. Fortunately Dustin had the day off of work for Columbus Day, so he took them to brunch and then to the airport. (Thank you Dustin!) But I would have loved to have had the day to spend with them!
Tuesday: A few coworkers from our NYC office were in town for a party, and staying at the Hewing, so I invited them to join me at ATLR for a 6:30 am class. Since we were going to the later class, I decided to head downtown early and run 4 miles before hand.
9:20 min/mile, then 50 minute circuit class at ALTR. Great class!
Wednesday: 10 miles before work, 9:35 min/mile. This was a long one! It included 6×5 minutes 'hard' (hard for me right now is around an 8 min/mile.)
I'm so, so glad I can run commute or I wouldn't have time to run that far before work; I've been working until about 8 pm, so if I don't do it before work, I don't do it.  I was showered and ready for work just in time for an 8 am meeting, but that also meant I didn't eat anything (just drank a free coconut water that our office keeps on stock) until about 9:30 am. I started to feel pretty light-headed by then. I might have to start eating before my early morning runs, or at least taking a gel/GU on those if breakfast is slow to come.
Thursday: 8.1 miles, 9:55 min/mile. So cold; since it rained all day/night before, I was really worried about it being slippery, as not only was it raining, but it also dropped below freezing overnight. The wooden bridge over Hennepin Avenue was pretty slick so I just walked that. Better safe than fast, you know? I learned that one the hard way last February!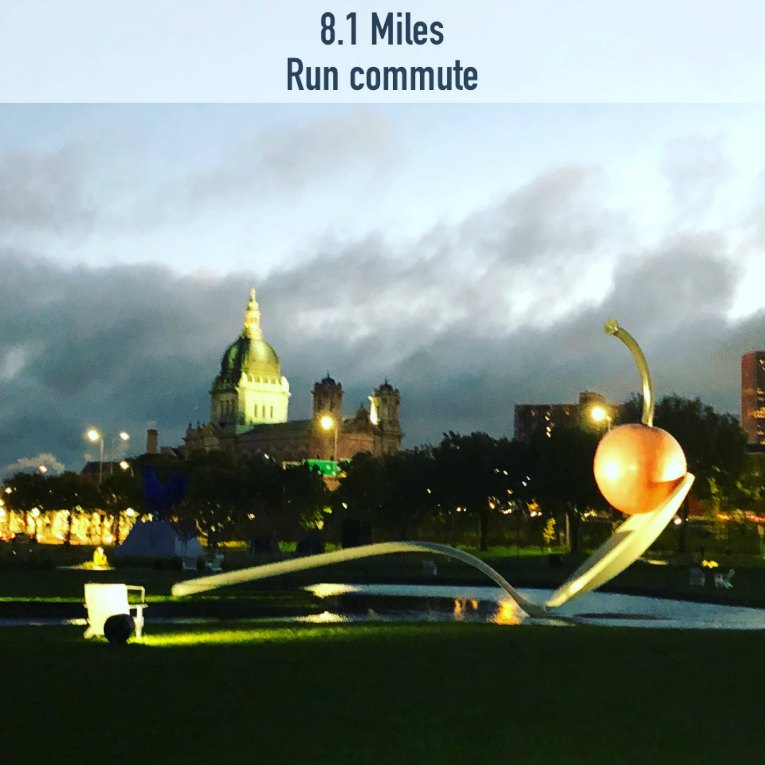 My company closed at 2:30 on Thursday for a party at Lakes & Legends; very fun! Fortunately I was still home by 7 to drink lots of NUUN and prep for a long run the next morning.
Friday: 16 mile long run, 9:10 min/mile. My friend Christie joined me for the first 7, which was awesome. Then I did the next 9 alone. Great morning for a run.
After the run, I was busy finalizing my packing for vacation! Dustin and I are in Copenhagen, then Sweden, then heading Norway for the rest of the trip.
The trip's purpose is three-fold; Dustin bought a new Volvo so we took advantage of their European delivery program. It's also our TEN YEAR wedding anniversary on the 18th. Oh, and my 37th birthday. So all in all, a great reason to travel. I'll be sharing lots of pics from our trip on my Instagram stories, so be sure to follow me there!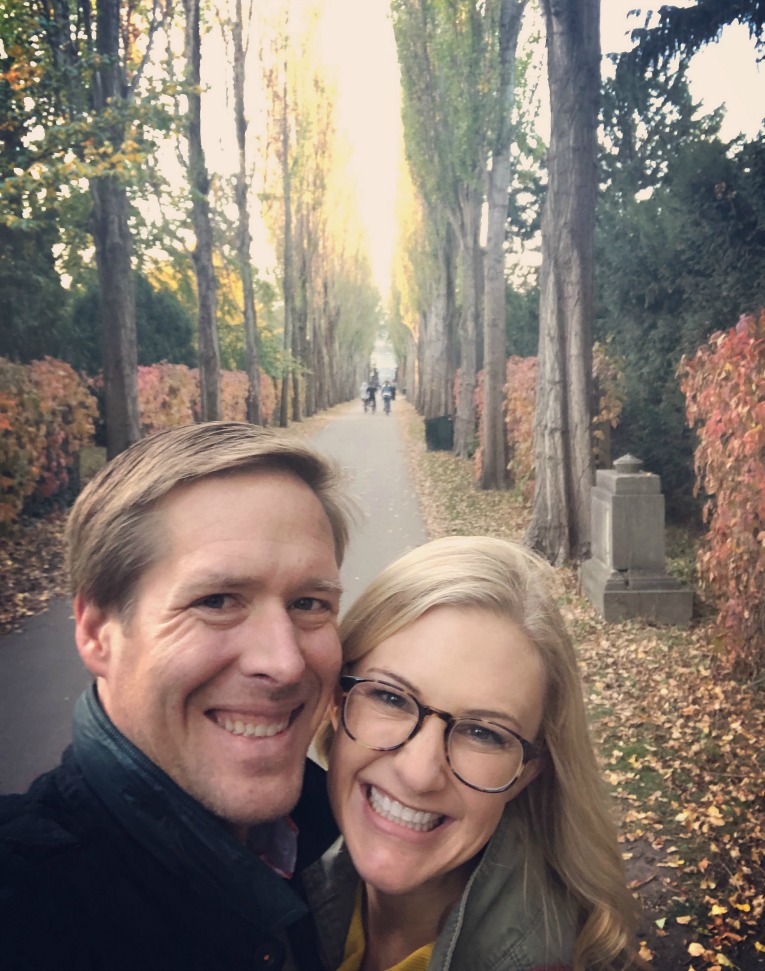 Saturday: Full rest day, travel from Minneapolis to Copenhagen. No exercise.
We had an amazing dinner our first night in Copenhagen at Relae.
Sunday: 7 mile run through Copenhagen!
After the run, breakfast, and a shower, we took a Sandeman's historical walking tour of Copenhagen, which was lovely.
We followed that formal tour with our own walking tour of Christiania or "Freetown" in Copenhagen, which is a unique enclave within Copenhagen made up of a hippie/squatter society. Fascinating like Slab City we visited outside Palm Springs this past April!
Sunday was actually my 37th birthday, so we had another fantastic dinner at Baest– delicious pizza!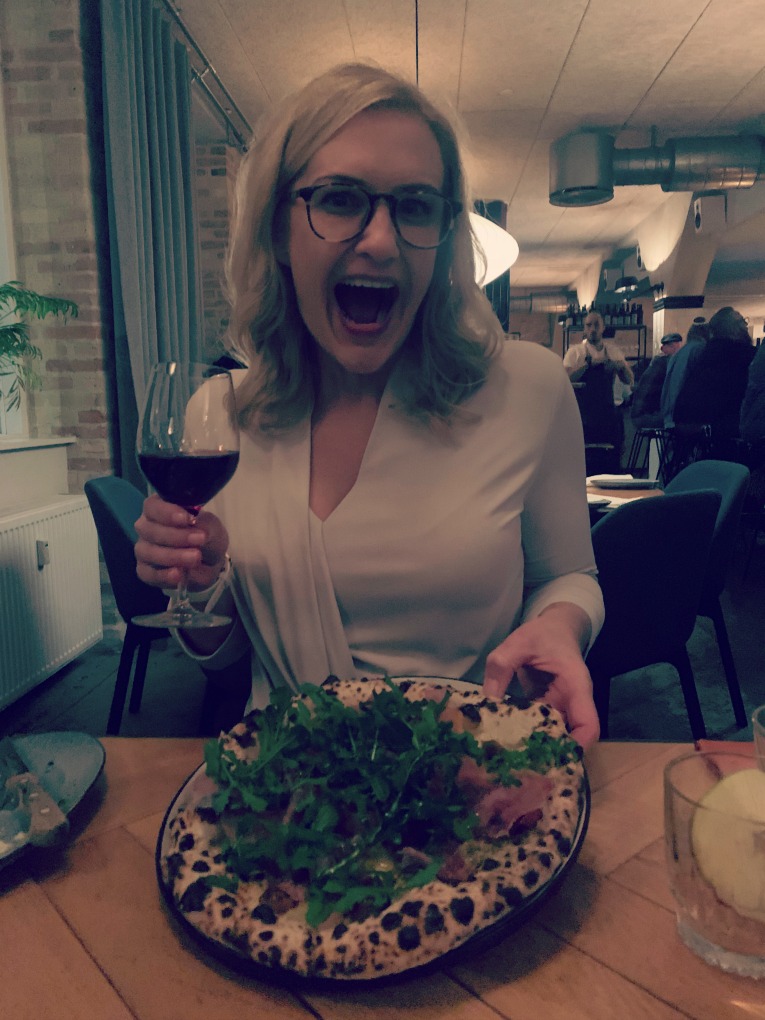 Summary: 53 miles of running, 1 strength class, 1 full rest day.
I talked to my coach about running on vacation and she understands that it will be hard to keep up the intensity while traveling. I plan to run as much as I can, but probably won't be able to do all the runs and definitely not the speed. But run-exploring is one of my favorite parts of travel, so you can bet that Dustin and I will be out there on the road as much as we can to explore via our running shoes!
Thanks so much for reading and be sure to check out all the other great weekly recaps that are a part of HoHo Runs and Taking the Long Way Home 's weekly recap link-up!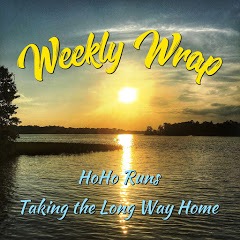 (Visited 277 time, 1 visit today)