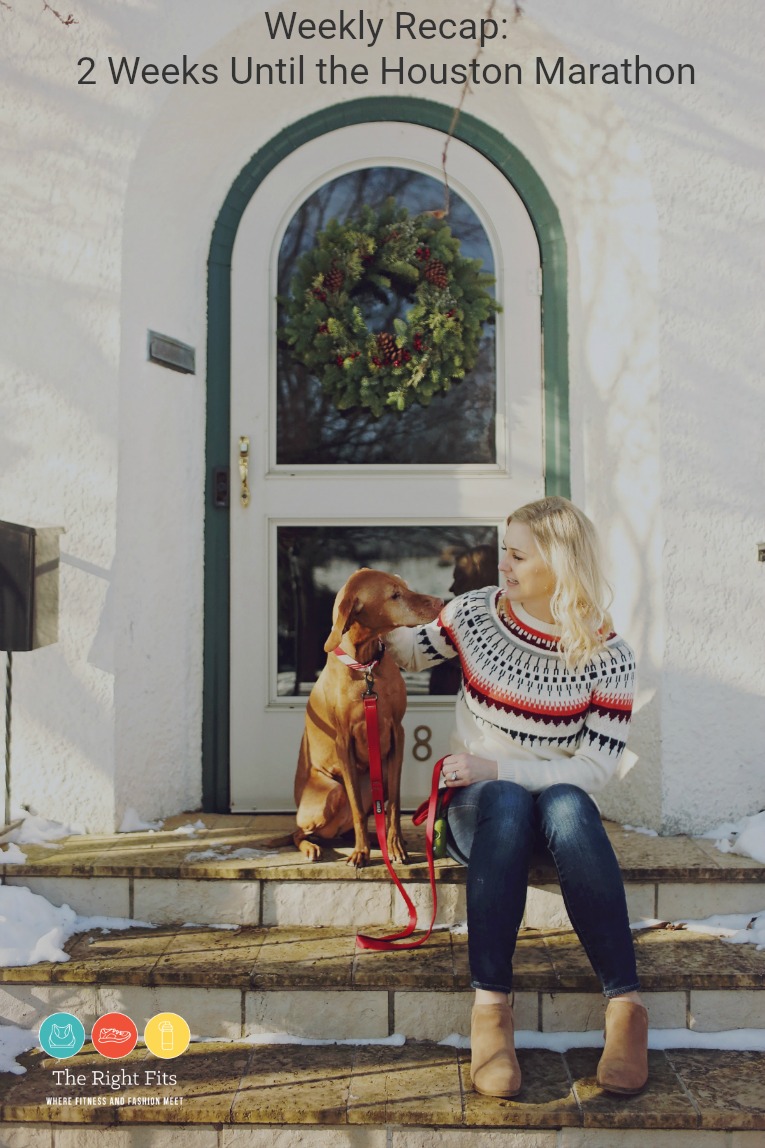 Happy Sunday! I'm here with my weekly recap of training for the Houston Marathon, which is coming up in just two short weeks!
(P.S. the pic above is courtesy of the talented Ami Koch Photography!)
(another P.S. If you missed it, be sure to check out my recap of all 2018 HERE!)
Here's how training went this past week:
Monday: New Year's Eve! I did have to work, but was done a bit early. I did my 7 miles on the treadmill after I got home, 9:10 min/mile average.
That evening, Dustin, Matilda, and I went over to my sister's house in Eden Prairie for pizza, games, and a low-key celebration.
My sister, my niece, and I all wore basically the same Athleta top!
Matilda did not make it until midnight, ha!
Tuesday: We spent the night at my sister's on NYE, and eventually got home around 11 am, at which point I did my 'quality' run of the week on the treadmill: 2 miles easy, 10×5 minutes at 8:13 min/mile with 1 minute recovery, 10 minute cool-down. 10 miles total.
Wednesday:  Easy 7 miles on the treadmill before work, then a vinyasa yoga class at Corepower after work.
Thursday: 50 minute strength class at ALTR before work, then 9 miles easy on the treadmill after work.
Friday: Yet another treadmill run- 5.5 miles.
Saturday: OMG, a run outside! I met my friend Nordica and her friend Britt, who are both running the Houston half on the 20th. I had 17 miles total, Nordica had 15, and Britt had 13, so I did a few before, then met Nordica for a few more, then the 3 of us did 13 together.
(Shout-out to Ellen, who we ran into on the Ford bridge , who said she reads the blog! Made me feel special, hahal!)
We mostly ran along the river road path, which was quite clear of ice, especially on the St. Paul side. It was also sunny and in the upper 30's- perfect running weather!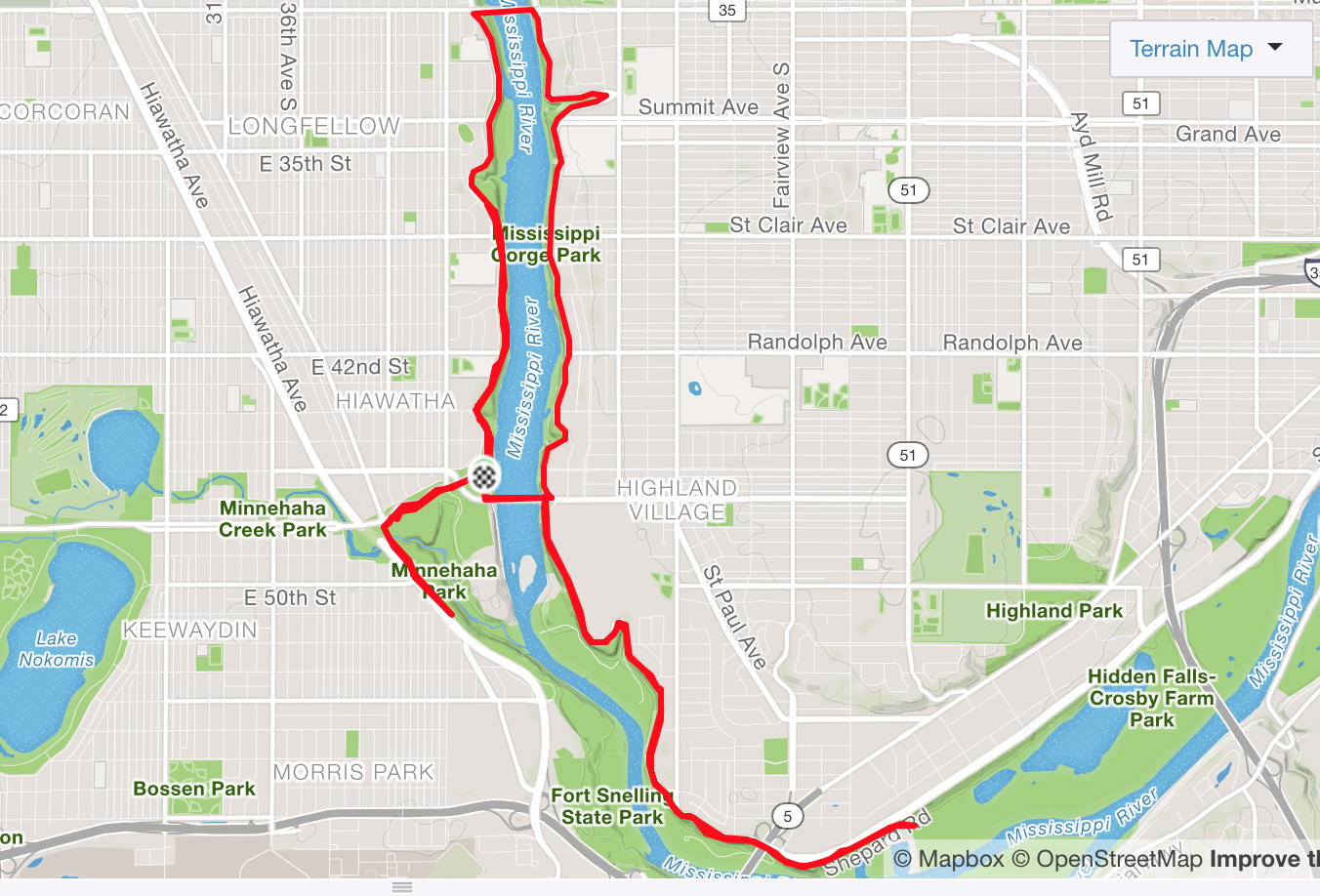 Remember when I saw a deer fall off a bridge during a run? Well, this time we saw something quite different..I tried to censor it a bit for you, but you get the idea. Quite random to be stuck on the side of a porta-potty on the running trail!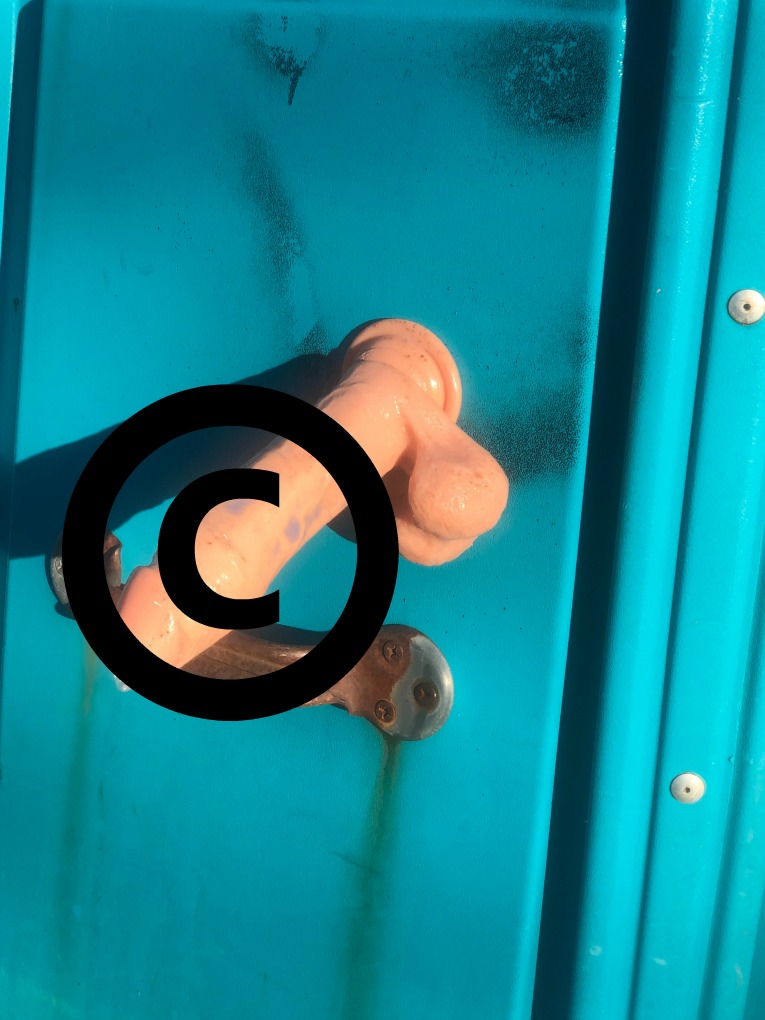 You never know what you're going to see on a run outside!
Saturday night, Dustin and I went to dinner with my sister and her husband at Young Joni to celebrate her birthday. Young Joni was delicious as always. Happy birthday Cresta!
Sunday: Another run outside! This time just 5 miles easy with my friend Christie.
Summary: 60 miles of running, 1 yoga class, 1 strength class.
60 miles- not much of a taper yet! I think the next two weeks will be a more significant taper before the marathon, though even with a decrease, I'm nervous about how much running I'll be able to fit in while in Miami for work Monday- Friday, but fingers crossed I can still do all my runs!
Thanks so much for reading and be sure to check out all the other great weekly recaps that are a part of  HoHo Runs and Taking the Long Way Home 's weekly recap link-up!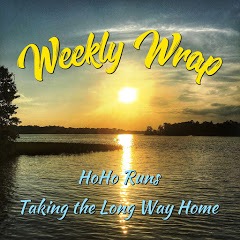 (Visited 312 time, 1 visit today)