Happy Sunday!
Here I am, one week before my 30th full marathon and first marathon since breaking my tibia/fibula on February 17, 2018.
My goal for next Sunday's race is to have fun– no pressure on time, I want to remember to just be grateful to be running a marathon again, less than a year after the most traumatic injury of my life. After I broke my leg, I wasn't sure if I'd ever be able to run 26.2 miles again, so running one is a celebration in itself!
Let's get on to the weekly recap!

This week was a bit unique because I was in Miami for work Monday through Friday. Fortunately the hotel where we all stayed was right on the beach, so I could run on the boardwalk before the meetings started each day.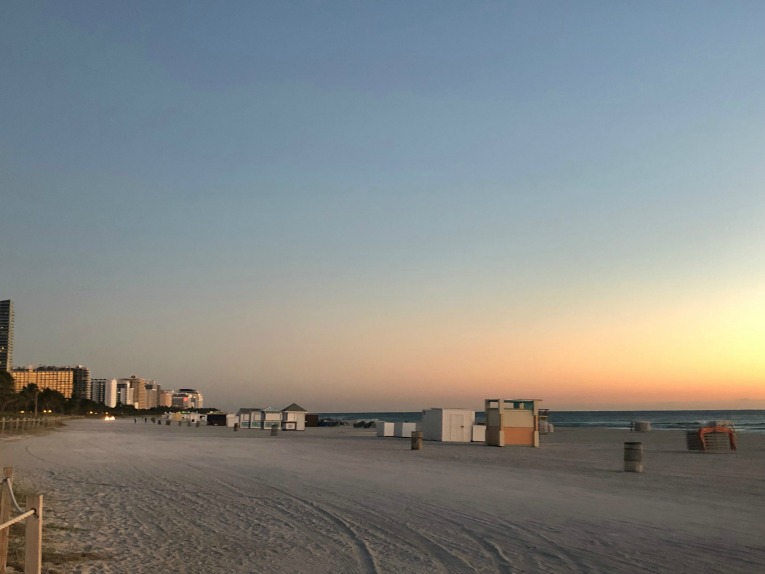 Monday: My airport transportation arrived at 6:30 am, so there was not enough time to run beforehand (and still do all those last minute tasks that always pop up before traveling for a week!)
Fortunately, I had a bit of free time when we first landed in Miami before any scheduled work events started, so I quickly changed into my running clothes and headed out for a short run on the boardwalk path outside the hotel. I was running on an empty stomach in the heat, so I definitely didn't feel amazing, but it was helpful to get my bearings to know where I'd be running in the morning the rest of the week. And running in the sun with no worries about ice on the path was pretty awesome too! I covered 4 miles, 8:55 min/mile average.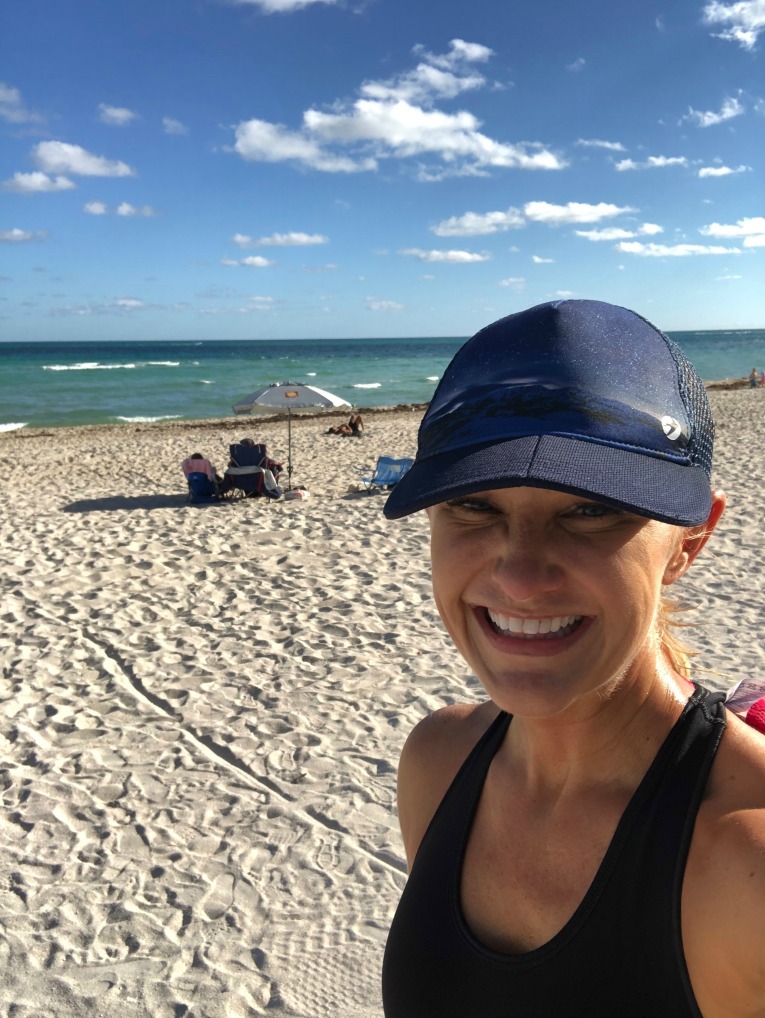 Tuesday: This was supposed to be my "quality" run of the week with 10-12 miles on the schedule with 4 sets of 1.5 miles at marathon pace, followed by 1/2 mile at tempo, and then 1/2 mile recovery. It would have been a fun workout, but I think I was still adjusting to the warmer temps, in addition to being tired from the travel and welcome dinner/drinks the night before, so I couldn't hit the paces. I managed to cover 10.7 miles but not quite the paces where I was supposed to be. Still, I was happy enough with myself just for running that far while traveling for a work event!
Wednesday: 7 easy miles before the meetings started, 9:30 min/mile average. This was one of those runs where I felt like I was working pretty hard, but when I checked my watch at the end, it was much slower than it felt. I must have been tired from the previous day.
By the way, each morning on the boardwalk, I encountered tons of stray cats! They were clearly being fed by someone, as there were little piles of cat food on the path.
Thursday: 6 miles before work on the boardwalk. It was a bit cooler this morning in Miami (55 degrees.) I overheard a lot of Floridians commenting on how it was so cold; they were wearing winter coats and hats on their runs, and there I was still running in shorts and a tank top! It's all relative. To me, 55 degrees is a perfect running temp!
Friday: Since Thursday night was the last night of the trip, I did end up staying out with the team pretty late. I was worried about how a run would feel the next morning, but I didn't want to waste my last opportunity to run in the warmth, so I headed out the hotel to the boardwalk one last time.
I covered 5 miles (9:15 min/mile pace). It actually didn't feel too bad! I was glad I made it out for one last run.
I returned to Minneapolis that afternoon. No more sunny runs for awhile!
Saturday: Last "long" run before Houston, just 90 minutes of running, which turned out to be 9.75 miles (less than I ran on Tuesday during the week!) Temps were in the 20's in Minneapolis and the running paths were mostly clear of ice. Not a bad run and it was strange to be done with the Saturday long run so much earlier than the past several weeks!
After running some errands, I went to pick up my sister's dog Lola at Hound Dog Hotel, where she had stayed the night before. I was dog-sitting her just for Saturday night. Isn't she the cutest?
Tilda and Lola had a great time playing together. They wore each other out!
Sunday: After a slow start to the day, Tilda and I went out for a 4 mile run.
Summary: About 47 miles of running, nothing else. Yoga might have been nice, but I never do strength during the last week or so of the taper.
Have you been following the Jayme Cross news? 
Three months after someone broke into her home, kidnapped her and killed her parents, she was found alive in Gordon, Wisconsin this week. She was being held captive in a house about 8 miles east of the Gordon Town Hall.
It's so great that she was found alive; there are good people in Gordon, Wisconsin, like the families who came to her rescue. I bring this up because my husband's family cabin is in Gordon; I've run hundreds of miles on the country roads up there, often on my own. I know that these things can happen anywhere, but it's still scary to think I was running right by that psychopath's house. I will definitely ask Dustin to join me on all runs when we visit.
That's about it from me this week. I hope you all had a great week and are enjoying the new year so far!
Thanks so much for reading and be sure to check out all the other great weekly recaps that are a part of  HoHo Runs and Taking the Long Way Home 's weekly recap link-up!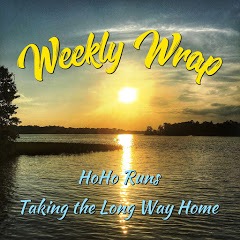 (Visited 406 time, 1 visit today)