I'm sharing a very short and quick weekly recap of the week leading up to the Houston Marathon that I ran on Sunday, January 20,2019; stop by later this week for my race recap!
Here's how things went last week:
Monday: Dustin was on a backcountry ski trip with some buddies in Retallack in Canada; I was on my own with Matilda, our vizsla. That meant a bit more running with her to save time! I did 7.5 miles with her after work, with some marathon pace miles in there. 7.5 miles at 8:45 min/mile.
Tuesday: 6 easy miles with my friend Vicki and another coworker before work. 10 min/miles.
Wednesday: 4 miles with Tilda before work. 8 degrees. Brrr! Glad it was a short one.
Thursday: 5 miles with my run club friends Christie and Sara before work; there was a layer of fresh snow on the ground that made me pretty nervous. Fortunately it wasn't too slippery.
Friday: Rest. I worked from home in the morning before heading to the airport to head to catch a flight to Houston!
Saturday: 4 mile shakeout run with a few strides in Houston.
Dustin and I were in Houston with 4 friends from Minneapolis who were racing the half. It was a fun group and a very fun weekend!
Sunday: 26.2 mile tour of Houston, Texas!
Marathon #30 is complete, state #20.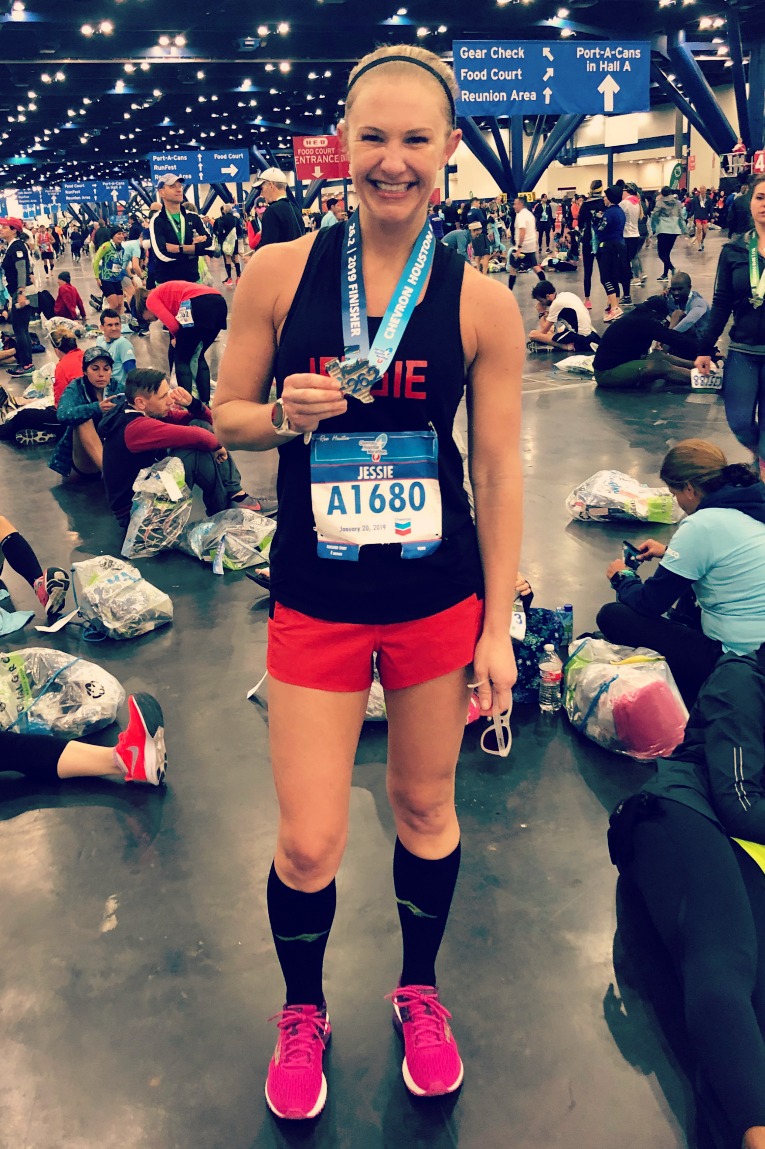 Summary: 53 miles of running. 
When I looked at my Strava data on Saturday before the race, I had run exactly 26.2 miles so far that week, in 4 hours and 2 minutes.
I thought for sure that was a sign from the running gods as to what I would run at the marathon the next day (4 hours 2 minutes).
Stay tuned for my full recap if the Strava premonition came true!
Thanks so much for reading and be sure to check out all the other great weekly recaps that are a part of  HoHo Runs and Taking the Long Way Home 's weekly recap link-up!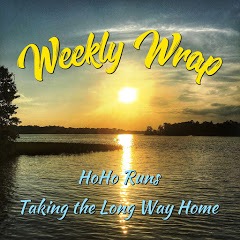 (Visited 311 time, 1 visit today)