Hello, hello! I'm back with my weekly recap of recovery from my broken tibia/fibula and the build back to marathon shape, hopefully in time for what will be my 30th marathon, the Chevron Houston Marathon next January!
Here's how this week panned out!

Monday: Physical therapy at Mayo Sports Clinic- I had a 6:30 am appointment (LOVE the early appointment options; I don't have to miss any work). I got there around 6 and did about 30 minutes on the elliptical before the appointment. Then the PT did some soft tissue work to loosen up my leg before delving into some strength exercises. I talked to him about the pain I had in my ankle last week that only seemed to pop up when I went 'faster' and he said it's a tendon issue. He gave me a few new stretches to do before I run to loosen it up. He reminded me to keep up all the PT exercises/stretches to stay on top of the issue, though he didn't say I shouldn't run; just reminded me to be careful.
After my appointment, I hopped on the AlterG (zero gravity treadmill) for 30 minutes, running about 3.5 miles at 75% of my weight.
After work, I was able to walk over to ALTR for a 6:30 pm class (50 minute strength/circuit class.) Confusing that I am talking about the AlterG treadmill and a class called ALTR 🙂 Two different things!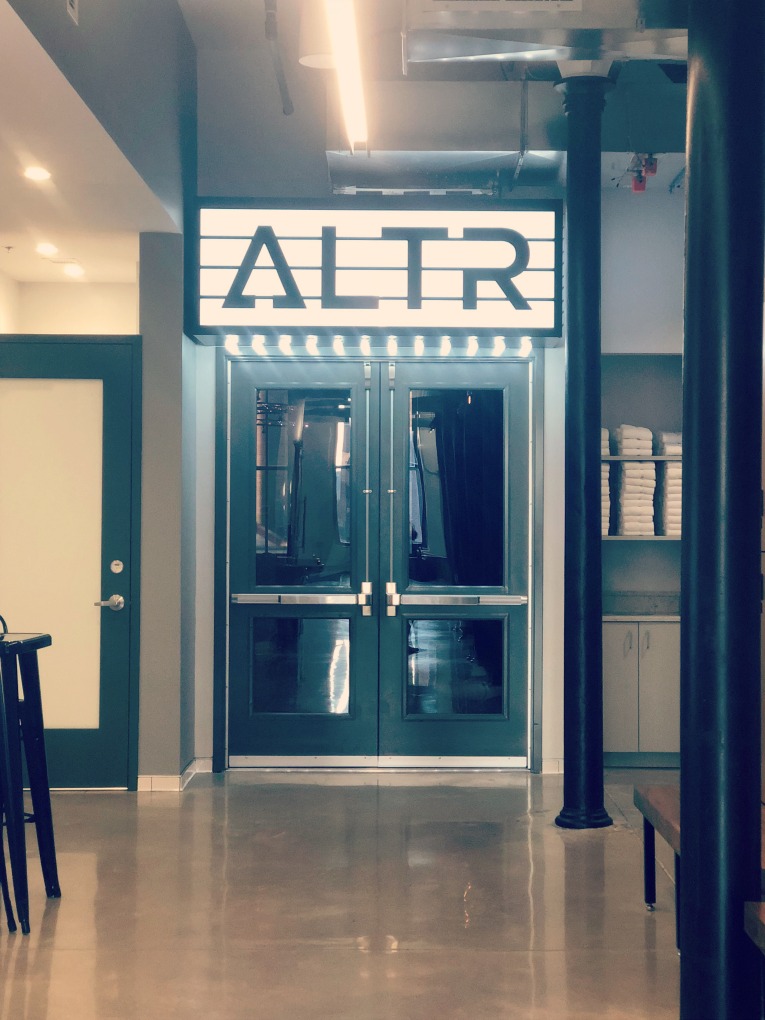 Tuesday: 7.5 miles before work at a 10 min/mile pace. My stomach didn't feel great, so I took it nice and slow.
Wednesday: Early morning run with my friend Vicki! She had short hill repeats on her schedule, so I joined her for those. 2 mile warm-up, 12x100m hills, 1 mile cool-down for 5 mile total. I held back on the hills to be kind to my ankle, but it was still a fun morning. 5 miles total.
For the second time (yay!) in a week, I was able to walk over to ALTR for a 6:30 pm class (50 minute circuit/strength class.)
Thursday: 4 easy miles with Vicki and another coworker. We ran around Lake Harriet and noticed all the signs for the rabid bat that was captured (and then died.) I didn't understand why it was such a big deal until I read this article about how a bat bite is pretty small, so you (or your dog) might not even know it was bit.
Friday: This is the second week where I got up early Monday through Thursday, but by Friday I was too exhausted and had to sleep in. Instead, I ran after work with Dustin in the heat, 4 miles for me (he kept going after).
Saturday: OMG, my first double digit run since I broke my leg in February! So exciting. 
I joined my friend Nordica in her neck of the woods for a run along the Mississippi river, which was a nice change of scenery. Technically I had 90 minutes of running on the schedule, but we were so close to 10 miles, that I had to just get there. Yay! If you asked me a year ago, I never would have guessed I would be so excited about double digits…but I was!
I was supposed to run 30 minutes of the 90 minutes on my schedule at a "moderate pace" or anything between 8-8:40, but I just wasn't there yet; I couldn't do it. It was a little disheartening to be working so hard for that pace, but my smart friend Nordica kept reminding me that I can't compare myself to where I was last year. Rather, I should think about how far I've come since two months ago (and it's easy to look back to where that was, since I recap it all here!) I have come a long way and need to remember that. I have to focus on staying positive and just keep doing the work. She told me to put a reminder in my calendar for two months from today and when that day comes, look back again to see how far I've come since today.
Anyways, the rest of my Saturday was somewhat similar to last Saturday; Dustin and I went to brunch at Wilde Cafe; he had just finished his first 20 miler for training for the Twin Cities Marathon! After some food, we took Tilda to the Minnehaha dog park to run herself silly (those vizslas have a lot of energy!).
On the way home, we stopped by Lake Monster Brewing (used a punch on our Sidewalk Dog Pup Pass!) on the way home. It's great how many breweries are dog-friendly!
Tilda liked it. So did we. Second time in St. Paul in one day!
Sunday: My first run with the Oiselle volee! They were all very warm and welcoming. The group was running a variety of paces and a variety of distances, but I had company for my 7.5 mile run (9:07 min/mile pace).
 After the run, Dustin and I went to Interstate Park on the Wisconsin/Minnesota border for a little hiking with Matilda.
(Whoops- yes, I am wearing the same Oiselle shirt again. But it was clean, I swear, ha! Plus I love it.)
After hiking for awhile, we had lunch at the old-school Taylors Fall drive-in (not healthy, but delicious!) before wandering around the Franconia Sculpture park for awhile.
It's a fun place to spend an afternoon!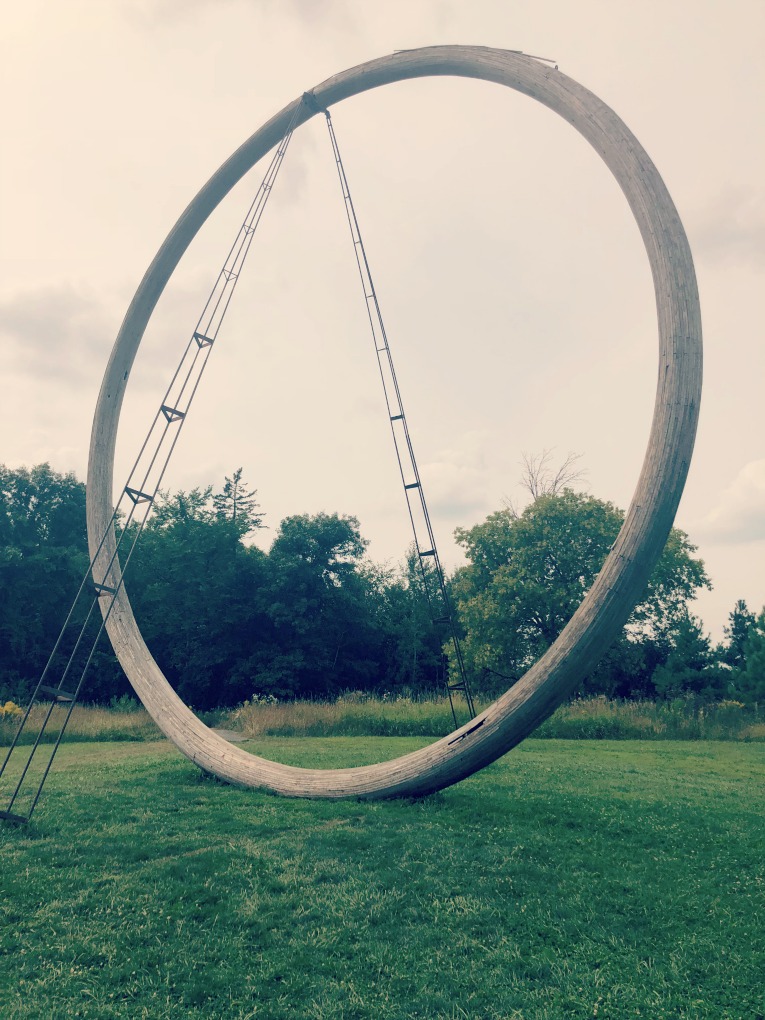 Summary: Two ALTR classes (i.e. 2 strength classes), about 40 miles of running. This was an increase from last week's mileage, but 3.5 of those were on the AlterG, which isn't really running. My coach said I'll probably hang out around 40 miles for awhile now, assuming my leg feels good. Hopefully it does!
Any readers been to Franconia? What's your favorite sculpture? 
I'm linking up as always with HoHo Runs and Taking the Long Way Home for their weekly wrap. Check it out!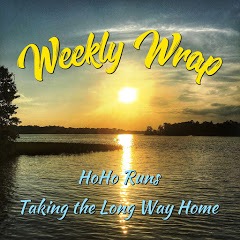 (Visited 316 time, 1 visit today)