Have you heard of ALTR?
It's one of the newest fitness studios in Minneapolis. They just opened on August 28th!
I was offered a complementary visit for me and a friend to try out a class and share my experience. My friend Vicki works downtown and is always up to try out new classes, so I offered the 'friend' pass to her. She's a big fan of Alchemy and Physical Culture, and said she had been thinking about trying out ALTR , so this was a great opportunity to do so!
If you've been following along in my training for the New York City Marathon, you know that I haven't been the best lately about strength training. In fact, I went 5 weeks in India without doing any strength…All I did was run (though I did run A LOT there, catch up here)
I knew that this class was going to kick my butt since I hadn't been doing anything that intense for awhile, and surprise, surprise, it did!  I'm writing this on Saturday and I'm still crazy sore. I have to hold onto something to stand up from a sitting position 🙂
Yet the class inspired me to really work to make strength training a priority again. The soreness I felt in the days after the class hurt, but it was a GOOD hurt. I felt like I was getting stronger and pushing my body to hopefully transform;  I was 'ALTR 'ing my body, haha!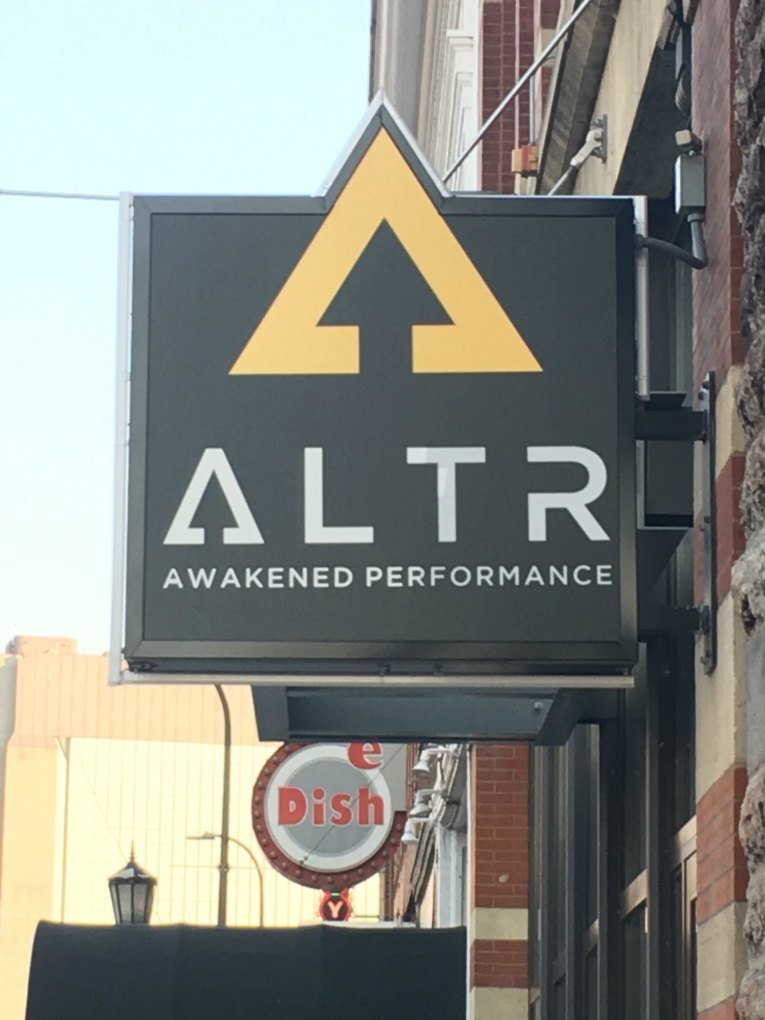 What's ALTR ? 
Pronounced like 'Alter.' It's a new boutique fitness studio downtown, specializing in 50 minute HIIT class (high intensity interval training).
Website: https://altrfit.com/
They advertise themselves as "the Twin Cities' most effective workout.'
It's 50 minutes of a SUPER intense workout. You're packing a lot of punch into a short amount of time. They told me that they cater to the busy working Minneapolis man/woman, who doesn't have hours to spend at the gym. I like that idea!
Instructors:
When I took my first class, I didn't have time to chat with the instructor afterwards to ask a few questions, so the founders of ALTR, Kari Ament & Vinny Amendola, were nice enough to hop on a call with me to share more insight into ALTR.
My biggest question for them was, with some many great options in the Twin Cities, what sets ALTR apart?
Basically, what sets this class apart from other similar studios is that the ALTR classes often have more than one 'pro' or instructor, depending on the number of people taking the class. The idea is that you're getting the feedback of a personal trainer in a group class setting. You get the personal attention, while still getting the 'fun' of a group class.
"The ALTR Pros (Instructors): Arguably the most likable team in fitness. The ALTR Pros bring passion, expertise, encouragement and energy to every session they lead. Team ALTR will push you closer to your goals in a dynamic and playful environment."
Additionally, ALTR has concierges who check you in and help with any questions you have about the space, lockers, all that. This allows the pros to focus entirely on giving you a killer workout.
Thirdly, ALTR has a custom floor in the studio that is better for your joints. *This is awesome if you are already a runner who doesn't necessarily want the extra pounding on your body!
The Studio:
"Transcendent lighting, sound and energy. A heart pumping, immersive experience that awakens. A complete sensory landscape. Lighting that awakens. Crystal clear music. A custom sprung floor (your joints will thank us). The industrial lux lounge."
Locally crafted kombucha and nitro cold press on tap –seriously! I mean, how cool is that? I love it.
Lockers, changing provisions, showers and top-end grooming amenities.
The studio is on the second floor of The Washington building located at 121 Washington Avenue North. There is 'free parking' for your bike- how cute!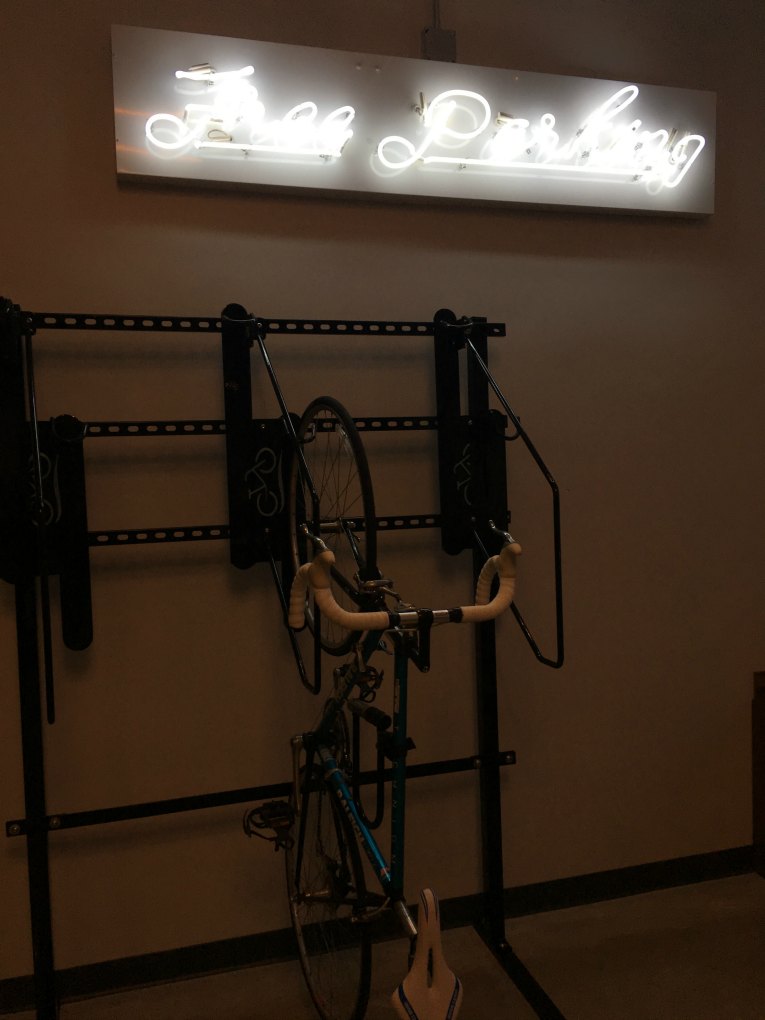 Pricing:
The pricing is in line with other boutique studio classes in the Twin Cities. The more classes you buy, the cheaper it gets. It's definitely cheaper than a personal trainer…and more fun than a personal trainer because you can do it with friends!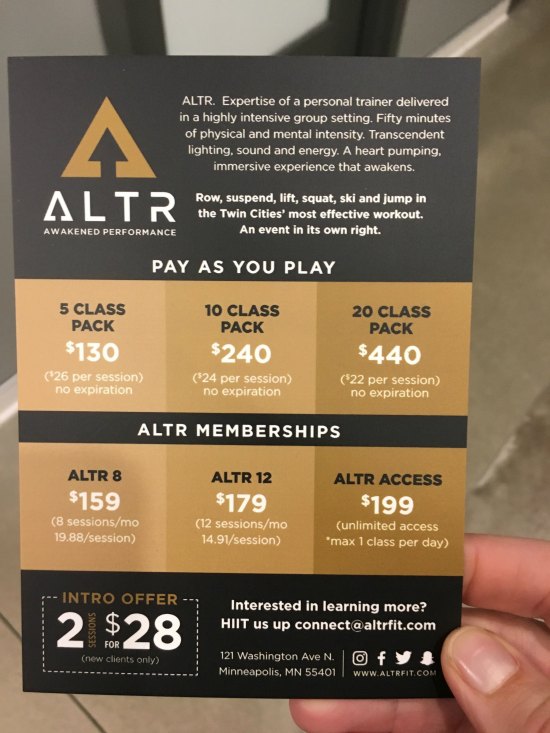 My Experience:
Vicki and I signed up for a 6:30 pm class. The full schedule of available class times is HERE. They have classes morning, noon, and night. I hope to occasionally make the morning classes work, especially since they have AWESOME showers and amenities for getting ready afterwards.
I parked at a meter, which after 6 pm only cost me about $1.50. If I had looked around more, I'm guessing I could have found free parking. In the mornings, I think it's free before a certain time.
The concierge checked me in and gave me a quick tour since it was my first time there. Everything was so fresh and bright. Loved it. Plenty of space too.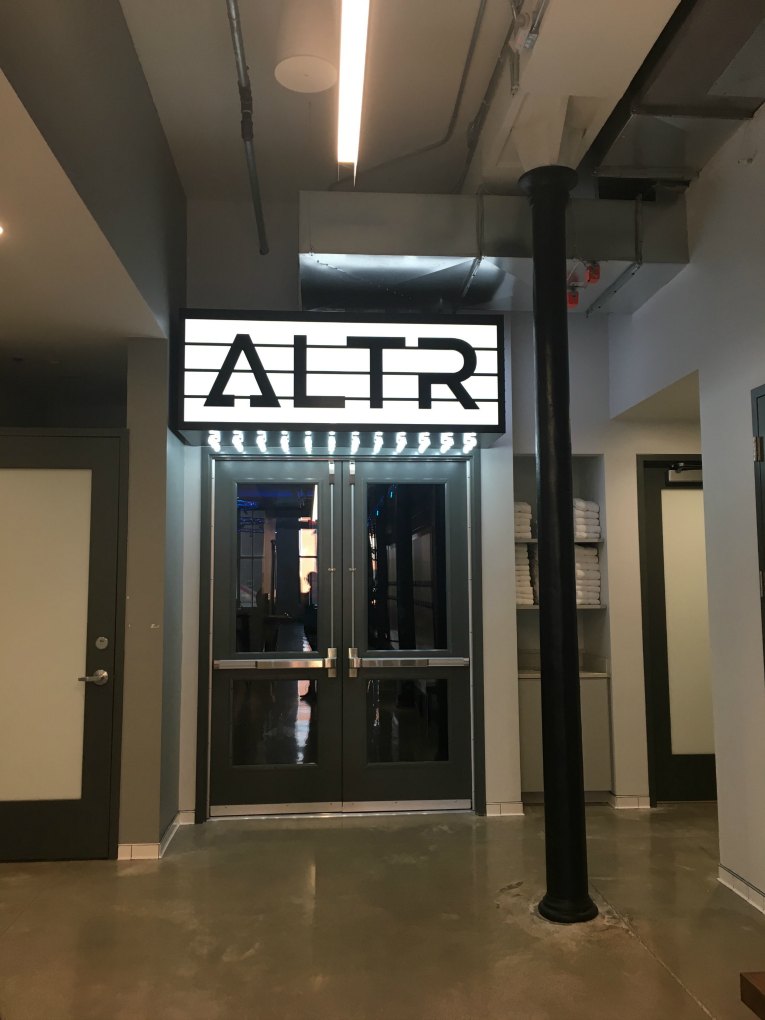 The class started promptly at 6:30 pm, with a dynamic warm-up. Then the 'pro' went through the HIIT workout.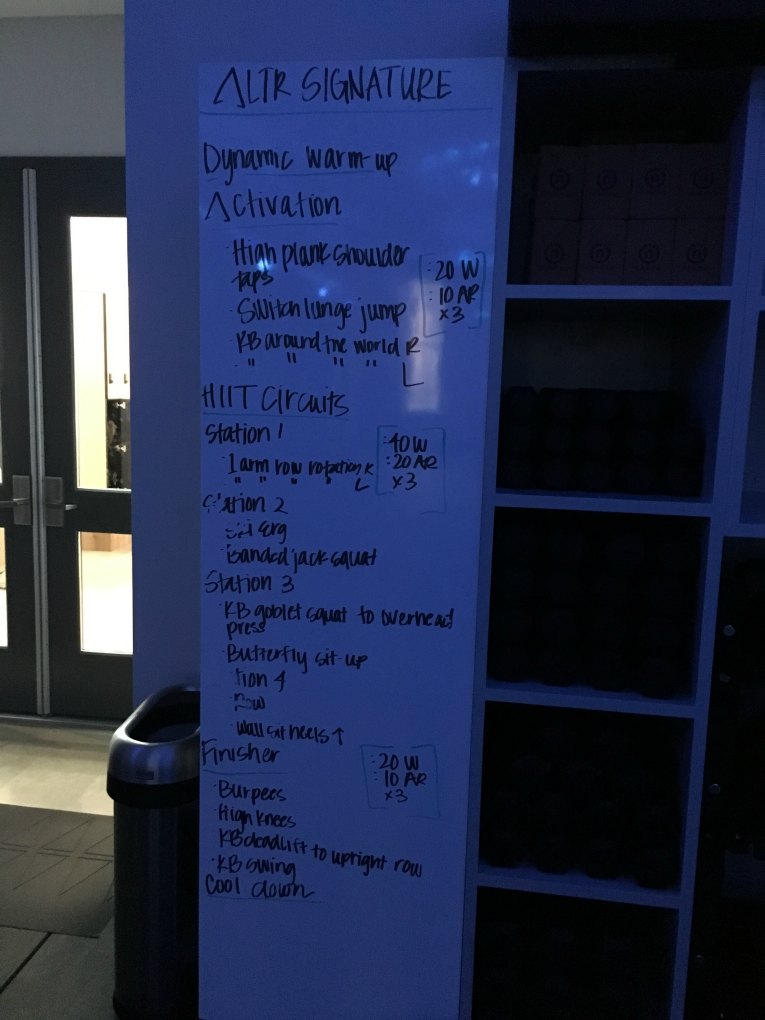 There were four stations, each with two exercises each. We would do each exercise for 40 seconds at an 'all-out' effort with 20 seconds to recover before moving on. We went through all four stations three times total with no breaks other than the 20 seconds between sets. The pro made his way around the class throughout the class and offered tips and modifications as necessary (it was nice to have the modifications- not all studios do that.)
The moves were a combination of pure cardio, like rowing or Nordic skiing on a ski machine (I had never used one of those before, see picture below.)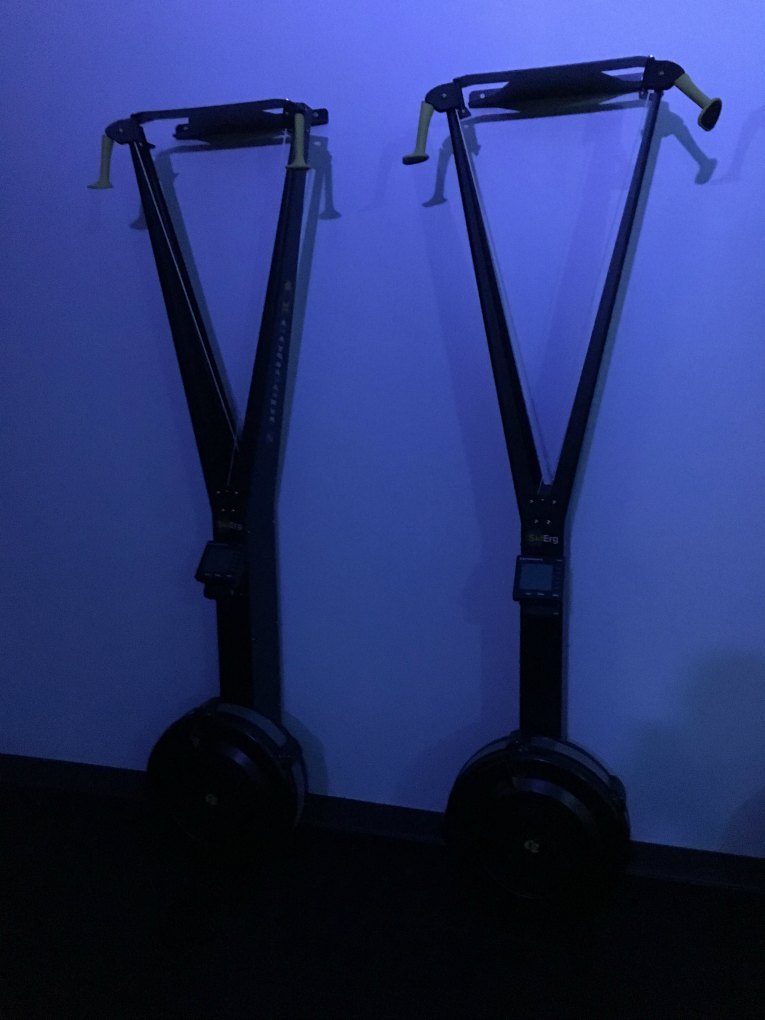 …and pure strength with kettlebells, TRX, etc. The workouts are different every day; ours was a great mix that gave you a full body workout.
It didn't take long for me to break a sweat, and by the end of the 20 minutes of HIIT, I was a mess! We had a short break after the four stations before one more intense 6 minute burst (burpees, kettlebell swings, and kettle bell upright rows) and then FINALLY, the cool-down.
The class went really quickly but I felt like no time was wasted- super efficient.
I will definitely be back to try it again.
Let me know if you have any questions about my experience!
(Visited 1,560 time, 1 visit today)