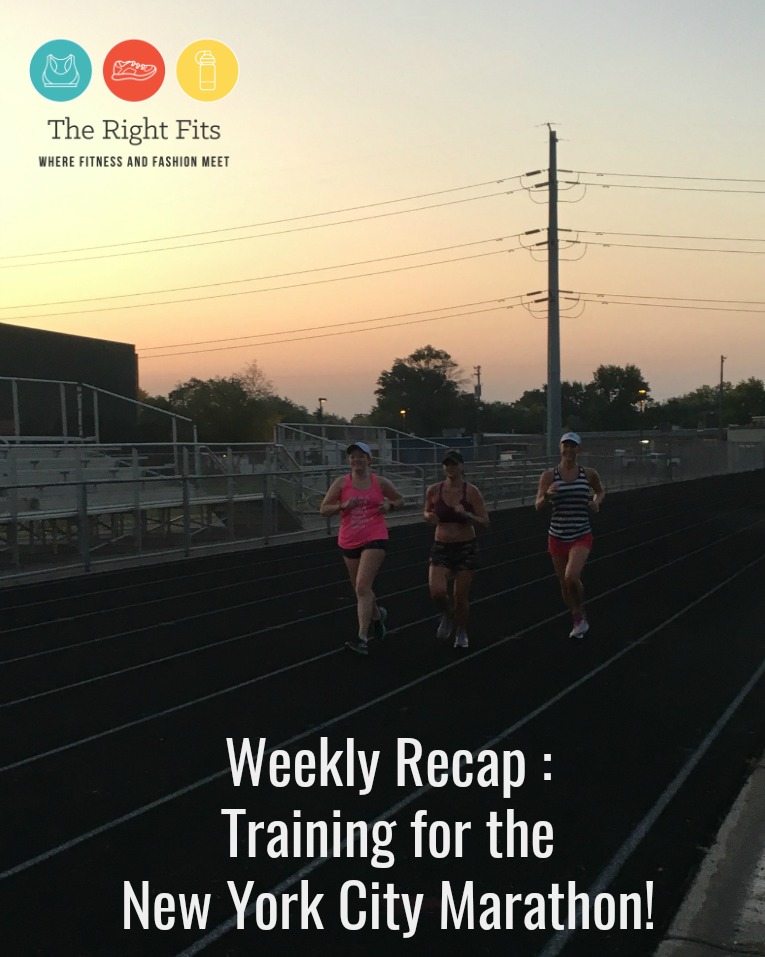 Happy Sunday!
I'm checking in with my weekly recap and link-up with Jess from Jess Runs ATL. Details at the bottom of this post to join us. I am also linking up with Courtney and HoHo Runs/Mississippi Piddlin, who host similar link-ups. Check them out!
Here's how training for the NYC marathon went last week:
Monday: Rest from running, which felt great after the City of Lakes half marathon the day before. I took a barre class at the Barre. Love that place.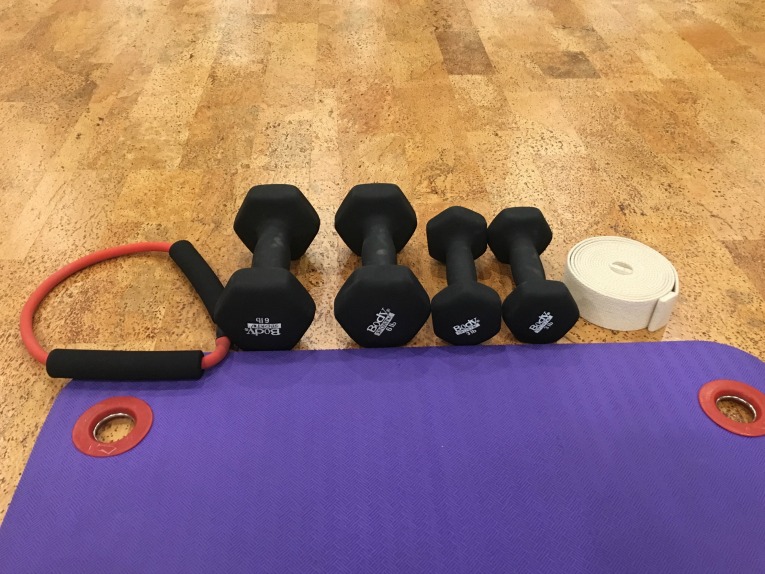 Tuesday: 8 easy miles in the morning with some friends, 4 more miles in the evening with Matilda the vizsla. 12 miles on the day.
Wednesday: Tempo run! 2 mile warm-up, 6 miles at tempo, 2 mile cool-down. Since this was a longer tempo, my goal was a bit slower, around 7:45, which should be easy considering I just ran a 10k at a 7:36 pace! But alas, it was hard, and I struggled to hit those paces. I'll blame the humidity. Or tired legs. So many excuses 🙂
10 miles total at 8:43 min/mile average. Any time I hit double digits before work, I always feel accomplished!
Thursday: Track Thursday. I met my friends Christie, Lindsey, and Ryan at a local track. 2 mile warm-up, 15x200m repeats at a 6:45 min/mile pace, 1 mile cool-down. 6.2 miles total.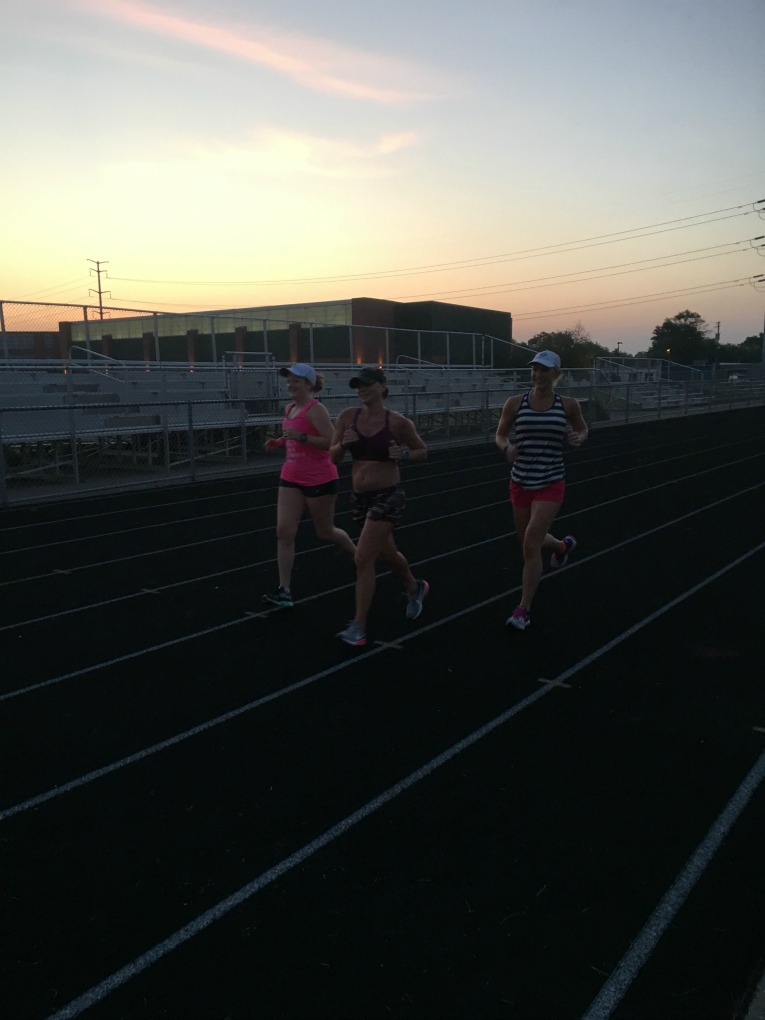 After work, I took a HIIT class at ALTR with my friend Vicki. Read all about it HERE.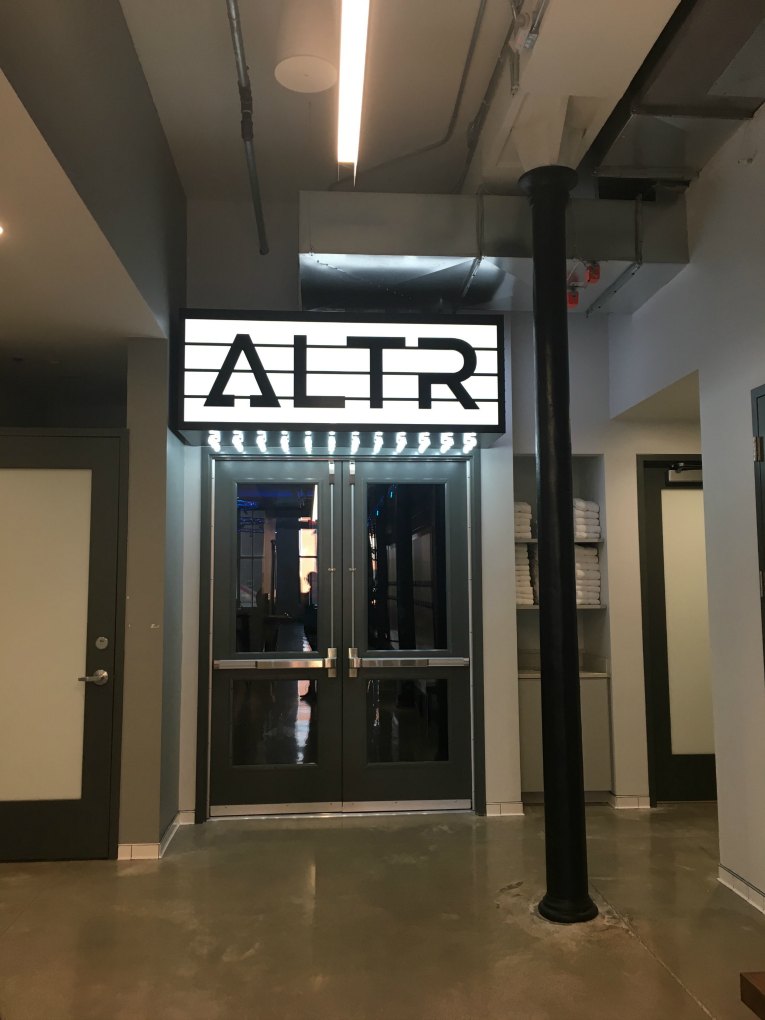 Friday: After waking up early to workout pretty much all week, my body really needed to sleep in…which meant I had to run after work. So hot! And I was quite sore from the ALTR class: I just shuffled along as best I could. 7.2 miles.
Saturday: My first 20 mile of the NYC training cycle! And oh my, it was a doozy. Seriously. So humid. I ran with my friends at the Calhoun Beach Running Club and had company for the first 17 miles. The final 3 were brutal..I think I was over 10:30 min/miles (which is slow for me) and just feel so beat. Ugh. The humidity was insane.
Fortunately, I had this amazing savory waffle from Birchwood Cafe to help me recover afterwards!

Later that day, I went to a pop-up sale for MM LaFleur held at the Hotel Ivy downtown. I shared a review of a Bento box from MM LaFleur once (this post) but since then I have continued to buy occasional Bento boxes and I also attended their last pop-up in Minneapolis too. I guess you would say I am a fan!
I really love their clothes for professional attire. Really high-quality, great fit, just overall great stuff.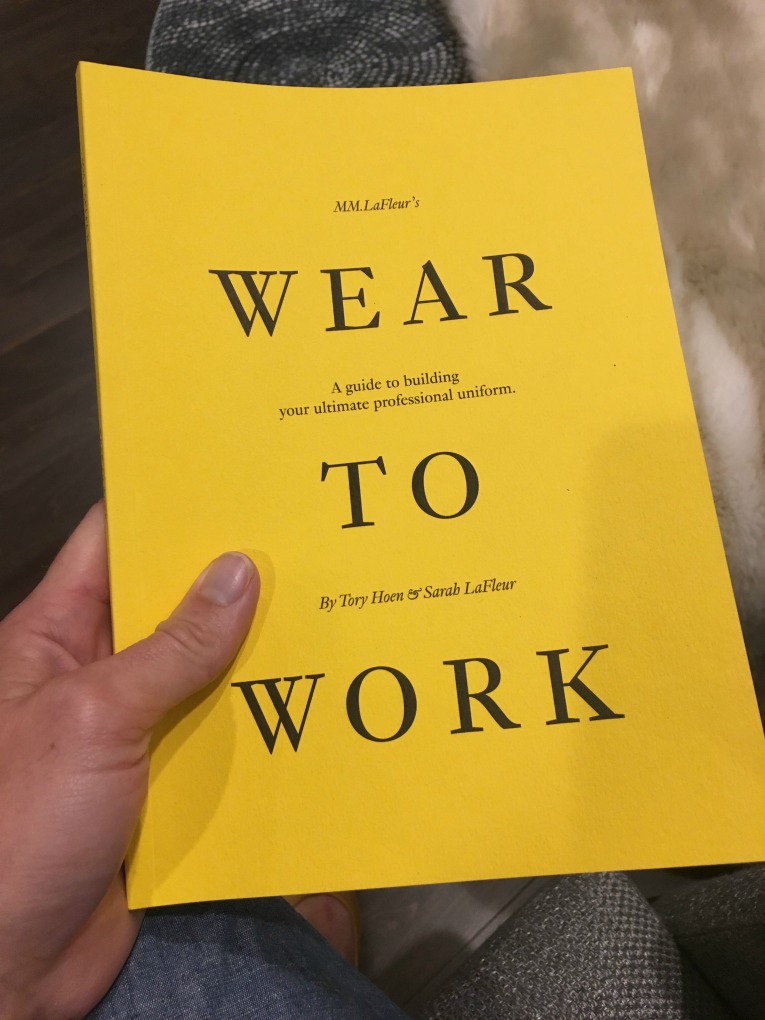 I was inspired after the event to do a full closet clean out. It was a lot of work, but it feels great to be organized!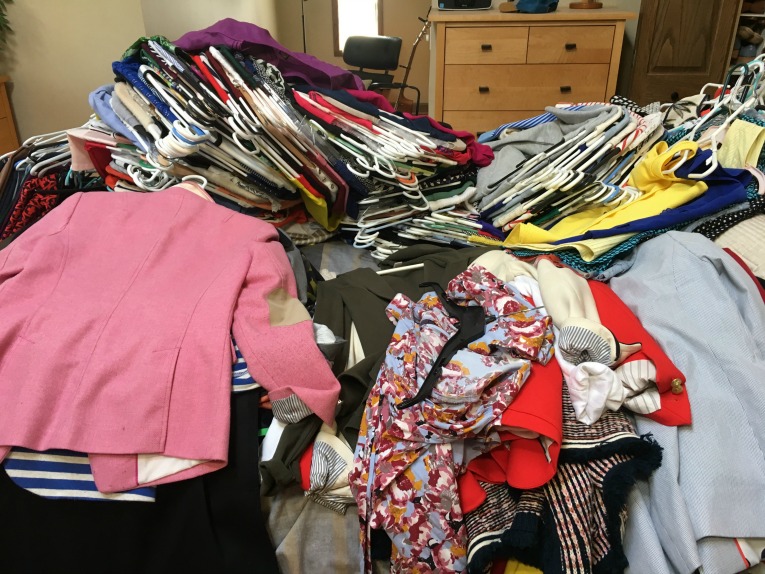 Sunday: 4 early miles with Matilda, and then 4 more evening miles. I'm not sure why my coach split up a run of just 8 miles; I'm guessing it was easier on my body after a tough 20 miler. Tilda joined me for the 2nd run as well 🙂 She likes doubles, ha!
8 miles on the day.
PS- I met up with a potential athlete to coach today as well. If you know anyone looking for a coach, send them my way! I have space and time for more athletes and am really enjoying coaching!
Summary: 64 miles of running, 1 barre class, 1 HIIT class. A solid mix!
I pre-ordered my NYC marathon jacket, just to be sure I got one. At the Tokyo Marathon, they were sold out at the expo, so I just don't want to take my chances again. And I love the jacket! I can't wait to wear it post-marathon (pre-marathon would be bad luck!)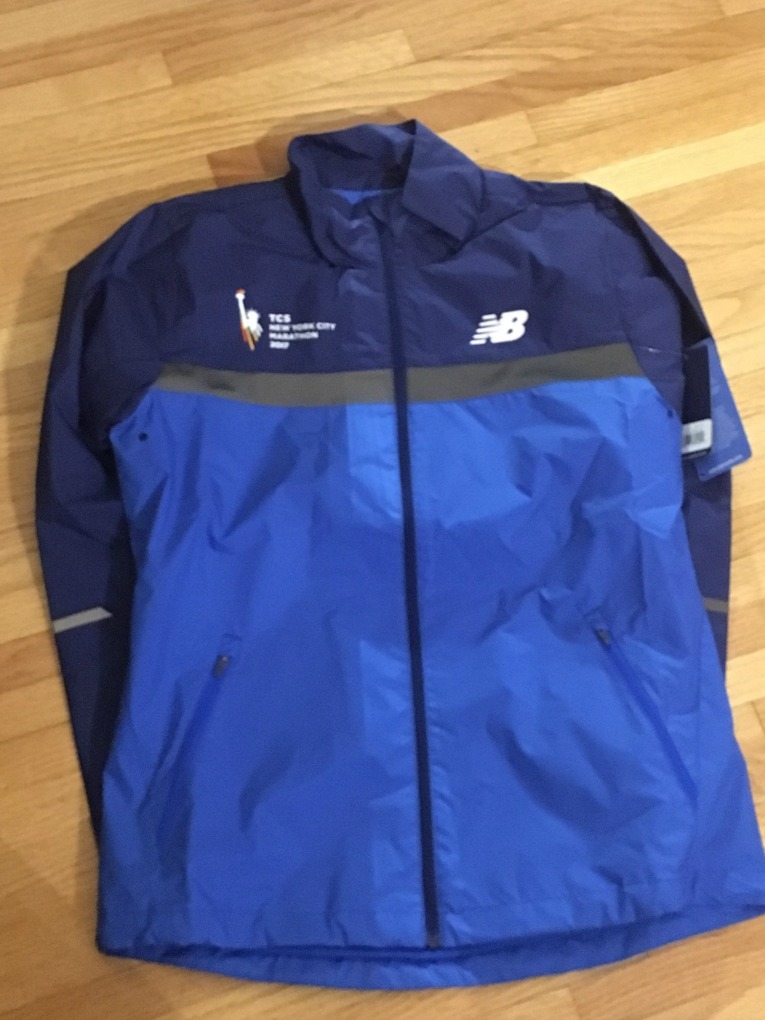 Speaking of the New York City Marathon…
Jess and I are organizing a meet-up on Saturday morning before the marathon at Starbucks/Central Park. Details to follow!
I am also doing a round-up of tips and advice from experienced NYC runners for the marathon. Have you run it or do you know someone who has? Please send them my way at therightfits@gmail.com with any and all advice you or they want to share on pre-marathon carbo-loading, marathon day logistics and of course post-marathon celebrations!
In non-running related news, we've been remodeling our basement and are finally to the decorating stage.
I'll share some before and after pics, but I wanted to give a shout-out to Modern Map Art for sending me this cool street map of Minneapolis that I plan to hang in the new basement space!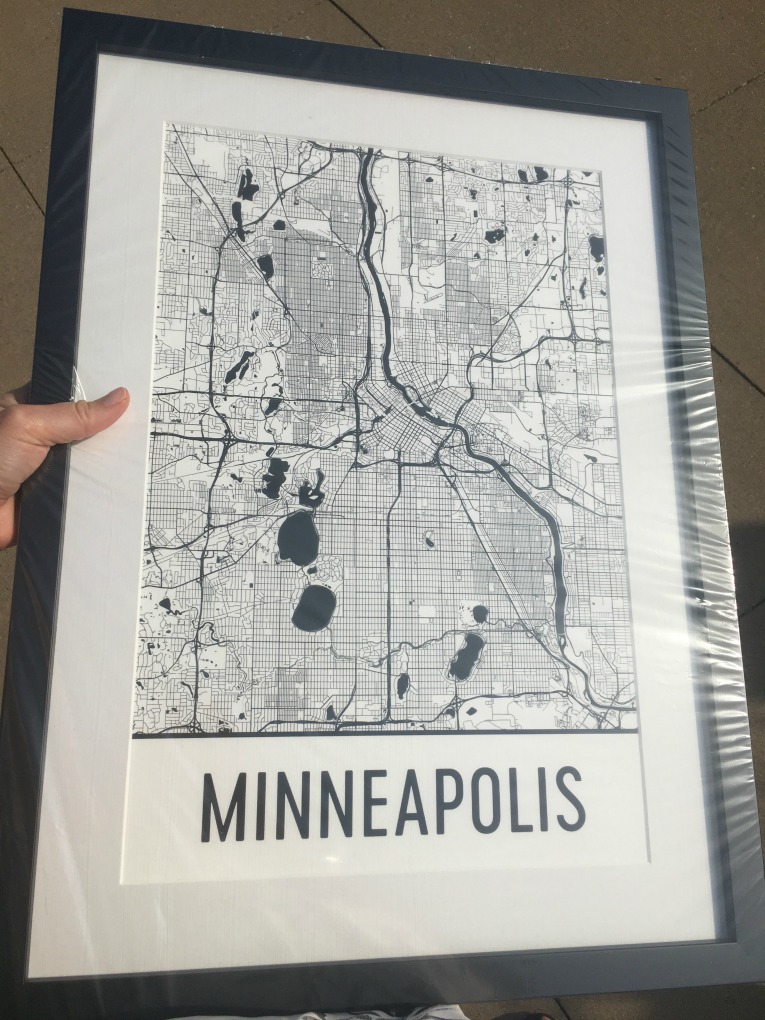 They offer maps of virtually ANY city in a variety of colors, as well as ski maps, country maps, and skyline prints. Go check them out!
And join Jess and my link-up!
(Visited 569 time, 1 visit today)