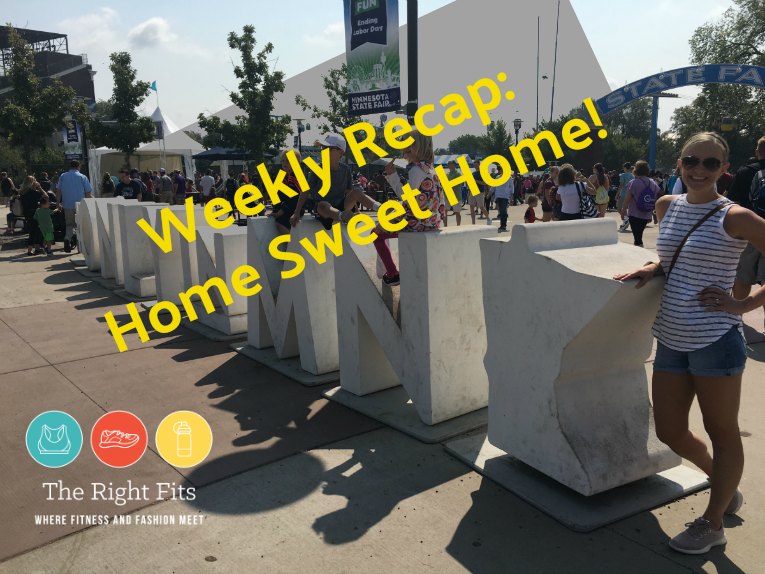 My first full week back in the United States- woo-hoo! I had a great experience in India, but there's no place like home. And while I struggled to get the training in while I was overseas, it felt great to get back to it this week back in Minneapolis- where it's EASY to be a runner!
I'm linking up as always with Jess from Jess Runs ATL, details below.
Here's how last week's training for the New York City marathon went:
Monday: Technically my coach said this should be a rest day, but jet lag had me wide awake at 3 am, so I met my friend Christie for an easy 5.75 miles. By the end of my first work day back after India, I was so tired I felt nauseous…I know it's not a good idea to nap when you're trying to get over jet lag, but I fell asleep immediately after getting home from work and slept until about 8:30, got up for dinner and went right back to bed. Jet lag is no joke! It's taken me a lot longer to adjust after returning than it did when I arrived in India.
Tuesday: Early morning workout- 2 miles to warm-up, then 6x1200m at tempo pace with 1 minute recovery (I walked) and 2 miles to cool down. 9 miles total. I took a Pure Barre class after work. It had been so long since I did any strength at all, so it was tougher than it should have been!
Wednesday: Double run time! 8 miles in the morning with Matilda and my friend Lindsey, and then another 4 after work. 12 miles on the day.
So good to have my morning running buddies back, including this lady!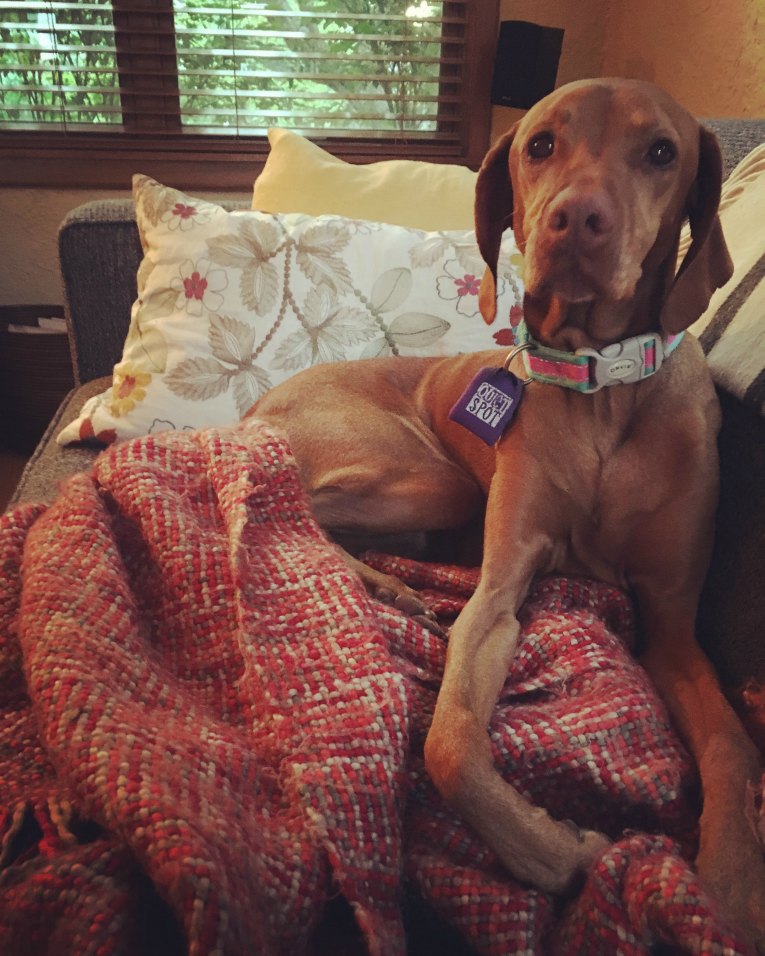 Thursday: Another double, this time with a track workout in the morning; I met my friends Lindsey and Ryan at a local track before the sun was up! 2 miles to warm-up, 6x800m (goal was an 6:45 min/mile pace) with 2 minutes recovery in between, 2 miles to cool down. 7.5 miles total.  Another easy 4 miles after work. 11.5 miles on the day.
Friday: 9 miles before work. I doubled up on Lake Harriet so I could have my friend Lindsey's company for as much as possible. Even though normally repeating the same route would have felt repetitive, after my experience running back and forth on the Worli Sea Face path (2.2km total) in Mumbai, it didn't seem like a big deal at all! In fact, it's been so nice to be back to running in Minneapolis- the morning temperature has been in the low 60's and though still a little humid, nothing like Mumbai. I appreciate it even more now!
That evening, we had my sister and her kids/husband over for Hello Pizza (and s'mores bars) to celebrate one of my niece's 6th birthday. It's so wonderful to have them here in Minnesota!
Saturday: 18 mile long run with the Calhoun Beach Running Club. We ran a route that offered plenty of water fountains as well as a volunteer from the club who held a support stop with Gatorade and frozen fruit (so refreshing.) Great morning for a run.
After a quick shower, we headed straight to the great Minnesota get together to join my sister and her kids for their first experience at the fair.
Due to the gorgeous weather, it was PACKED at the fair, but we still managed to see all the standards and have a great time.
(I love this watermelon kombucha! I came back again after trying it last year.)
Sunday: 7.3 miles with Dustin and Matilda.
Summary: 73 miles- Yowsa! One barre class. Lots of miles, not a lot of strength.
I had a call with my coach this week and I pointed out how he had me hitting more than 70 miles this week and he said, "Yep…Welcome back Jessie!" Ha! I don't mind the high mileage, in fact, I think my body adjusts to it just fine. The majority of the miles are at a very easy pace, with only two workouts (the 1200m repeats and then the track workout.) But I don't think the big increase helped with my jet lag at all- I was exhausted by the end of every day but in a good way. I feel accomplished and happy to be back in the thick of it with serious NYC training.
Only 9 weeks to go!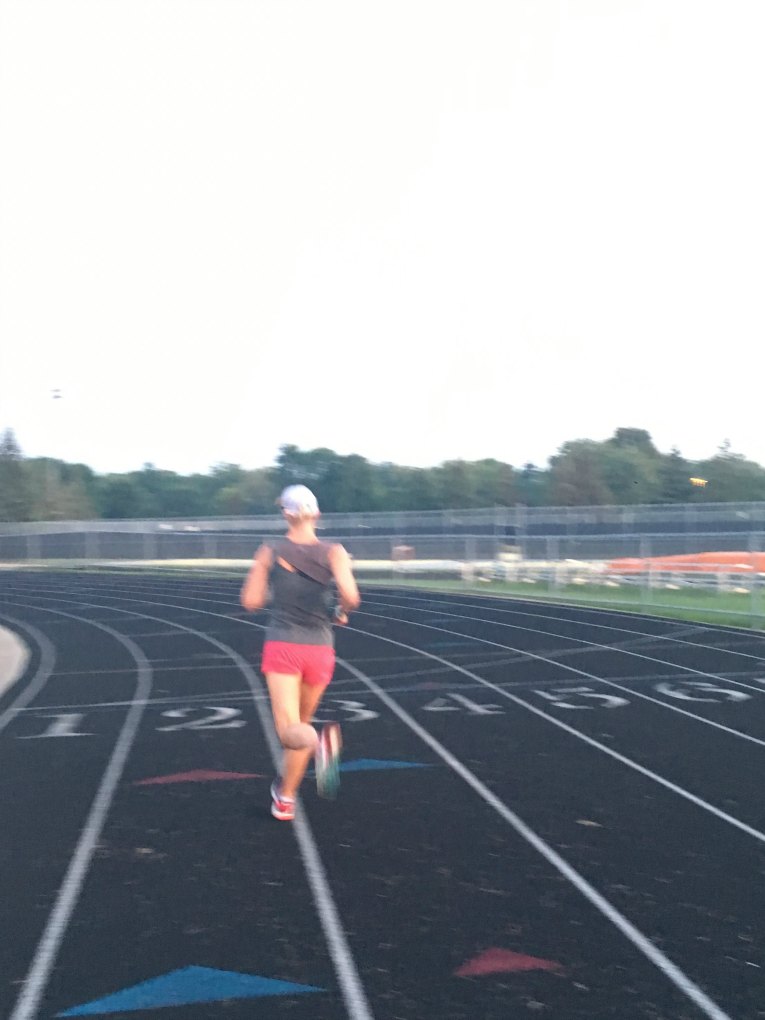 How was your training this week? Please comment here or if you have a blog, join our link-up!

I'm also linking up with Courtney for her weekly recap link-up as well. Check it out here!
(Visited 380 time, 1 visit today)