Remember when I used to post here 3-4 times a week? I miss those days! Now I'm happy to just get my weekly recap out. Honestly, it's just harder in the summer to stay inside to write at the computer. I should try to write ALL my posts in the winter and just post them throughout the summer!
Well, at least I'm still checking in here once a week with my weekly recap of recovery from my broken tibia/fibula and training for the Houston Marathon in late January.
Here's how this past week went:
Monday:  Solidcore class before work. Solidcore is a 50 minute pilates type strength class- lots of core work. Hence the name "solidcore." 🙂
Tuesday: Easy 4 miles with my friend Vicki and another coworker of ours. After work, I squeezed in a 6:30 pm class at ALTR (50 minute HIIT/strength class).
They had this sign posted outside the studio, ha!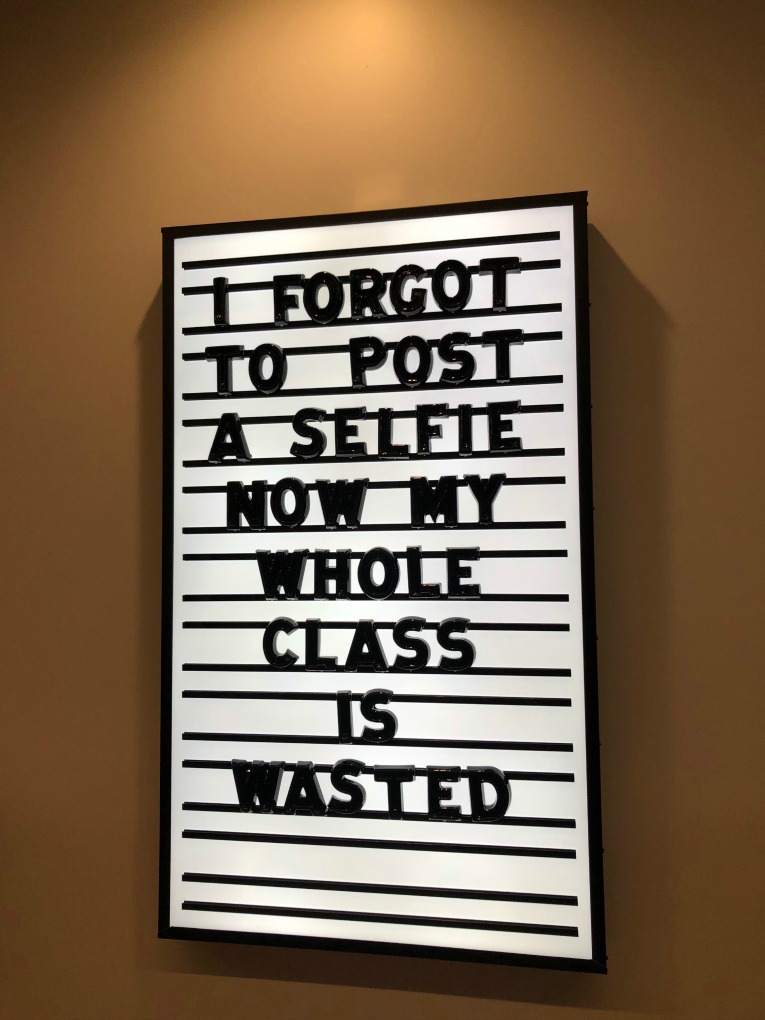 Wednesday: I ran after work with my friend Vicki. She had found out that the Southwest High School track is open to the public in the evenings, as long as there is not an event going on. You just have to bring an ID and check out a key. However, the night that we went there, the gate was already open for football practice. Since there was practice going on, we stuck to one half of the track. 3 mile warm-up (outside of the track in the neighborhood), 10x200m repeats with 200m recovery, 3 mile cooldown. 8 miles total.
There's something about running on a track that makes you want to go faster! It also helped that it was a much cooler, less humid day than it has been lately. A welcome reprieve, though you won't find me complaining about the hot summer weather. One doesn't break their leg on the ice during the summer!

Thursday: I had 7 miles on my schedule, so I decided to run commute to work!
I've mentioned it before, but I am pretty lucky that Dustin works in the same building as me, so I put my work stuff in his car, ran to work (plus an extra loop of Lake of the Isles) and then grabbed my bag to head to the small gym in the building to shower. So happy to be run commuting again!
My run commute takes me through the Sculpture Garden- so pretty!
Friday: I had 30 minutes of easy running on my schedule, so I brought Tilda along. It was raining for most of the run but fun. I kind of liked the short morning run!
Tilda is SO over the post-run selfies, ha!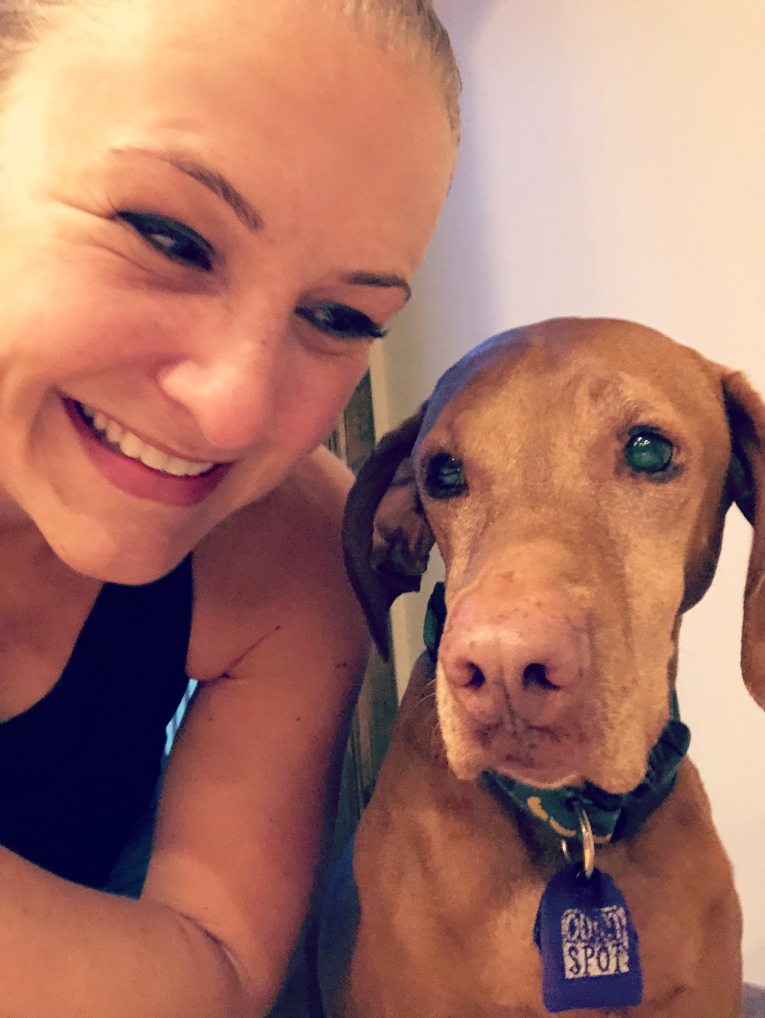 The only bad part of that run is my hair tie broke. Fortunately I caught it on its way out and tied it in a quick knot.
I could not run with my hair down, it would drive me nuts and end up a knotted mess. Any of you run with your hair down? I understand if its a short style, but I occasionally see a woman out running the lakes who runs with her long hair totally loose. I don't know how she does it!
Saturday: Another double digit long run! Only the second time I've done that since breaking my leg- so exciting!
I met my friends Vicki and Tricia at 6:45 am for 4 miles easy (9:30-ish), 4 miles 'moderate' (8:30), and 2 miles easy. 10 miles total at a 9:05 min/mile pace. It felt pretty good. Maybe my running fitness is coming back…slowly.
My leg felt great after the run, no pain!
But then I think the rest of the day, I overdid it. We went stand-up paddle boarding on Lake Nokomis for over an hour, then headed to the Minnesota State Fair, where we walked around for several hours and then stood for a concert that went until 11 pm. I was wearing birkenstocks, which are somewhat supportive, but that was just a really long time on my feet. By the time we got home, the recovering ankle was SOOO swollen and sore. I was limping and could not wait to ice it. Was it the footwear? The running? Probably all of it together was too much.
Sunday:  There was a tendon on the outside of my ankle causing the most pain. I iced it Saturday night and again in the morning, did lots of stretching, and it started to feel better by the time I was supposed to meet some friends for a 9 am run. I decided to keep those plans and just see how it felt. I was meeting Vicki and my friend Margaret (who I am going to start coaching!) for an easy 5 mile run.
We met in Hopkins, very close to the exact place where I broke my leg…I was tempted to run past there and take a picture, but we didn't have time. I definitely will next time I actually run the same route as that notorious incident. I can't let that intersection win! 🙂
The ankle tendon didn't feel great during the run, but I'm hoping that with some TLC it will be back to 'normal' again. Tomorrow is a non-running day, so hopefully that helps.
Summary: 40 miles of running, 1 ALTR class, 1 solidcore class, stand-up paddle boarding, and lots of walking at the fair.
Anyways, back to the fair. Iowans and Texans can probably relate; the Minnesota State Fair is a BIG deal. It's huuugee and everyone goes. In fact, I'm taking a day off of work this week to spend a full day there!
Our fair isn't just 4-H, farm animals, and corn dogs. There's so much more! And most importantly, there is actually always a ton of great foods- yes, we have all the typical fair food, but there's always 30 or so new food items every year.
For example, we tried the new Nordic Waffles stand. We had both the vegetarian waffle and the S'mores waffle. Delicious!
The stand had fake goats on the roof, which reminded me of  Al Johnson's in Door County, Wisconsin! (Those are real goats at Al's though.)

We also tried the Swedish Meatball Smorgas, also delicious. And a few local craft beers, of course.
We ran into a ton of people we knew, including Ericka from EDK Training, who you may remember from the heart of my broken leg recovery. She is a personal trainer who gave me customized workouts that I could do, even with a broken leg. She's awesome!
The main reason we were at the fair on Saturday was to see Trampled by Turtles, a fun bluegrass-y band from Duluth MN, who have become quite popular nationally as well! Check them out if you haven't already, they're awesome!
In other non-running news, TWO of my sisters got puppies this week! My sister Cresta (who lives here in Minnesota) got a little malti-poo named Lola. She'll get to be about 10 pounds and looks like a teddy bear! You can follow her at minnesota_lola on instagram.
And then my sister Erin who lives outside Chicago got a Vizsla puppy (same breed as our dog  Matilda) named Ollie! You can follow his adventures at Ollie the Big Red Dog on instagram.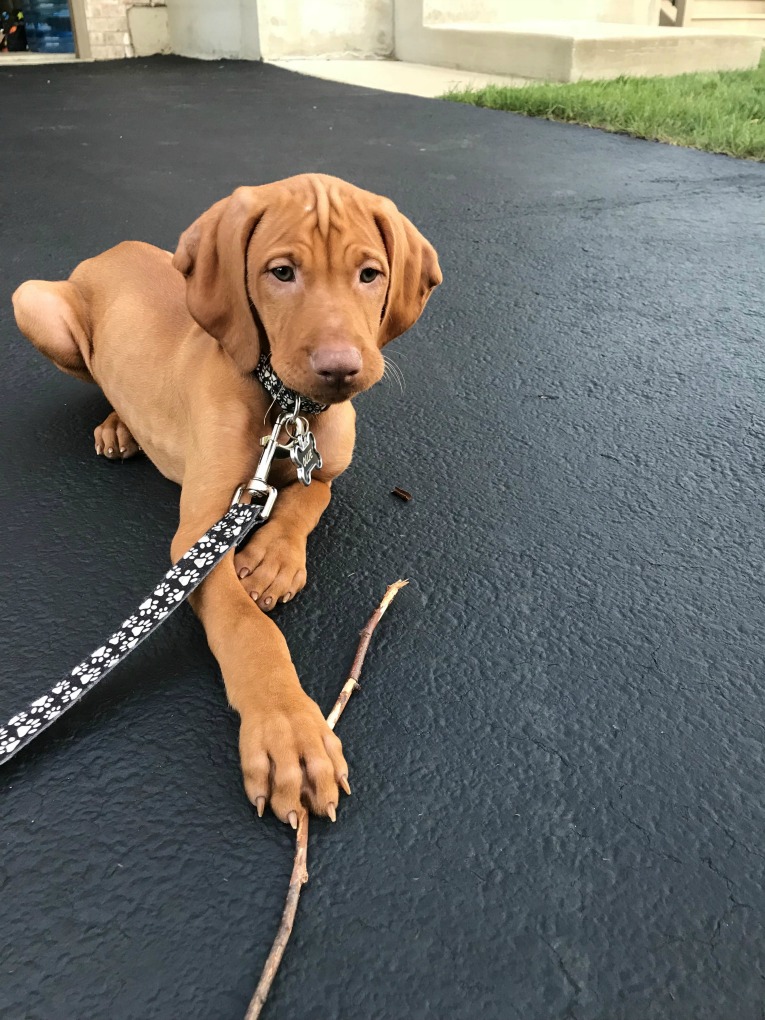 So much puppy cuteness happening, I love it.
That's all I have for this week. Thanks for reading and be sure to check out all the other great weekly recaps that are a part of HoHo Runs and Taking the Long Way Home 's weekly recap link-up!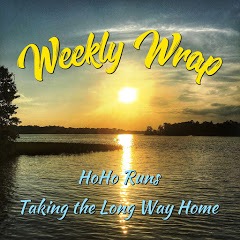 (Visited 354 time, 1 visit today)