Throughout the year, I consistently shared my weekly recaps of training. But it's also fun at the end of a year to reflect on the year as a 'whole.' So much more happened than I realized: four full marathons, many shorter races from 1 mile and up, lots of travel and adventure; quite a year!
So I figured I would share a YEAR recap; I hope you enjoy this long (and a bit self-indulgent) post, sharing some highlights of 2017, month-by-month!
(I did a similar post last year- check it out here! I'm also linking up with Courtney to share my year of running. Details at the bottom of this post.)
January:
I started out the year of 2017 training for the Boston marathon; winter training in Minnesota is tough, but fortunately we had the new Landice treadmill to make it easier!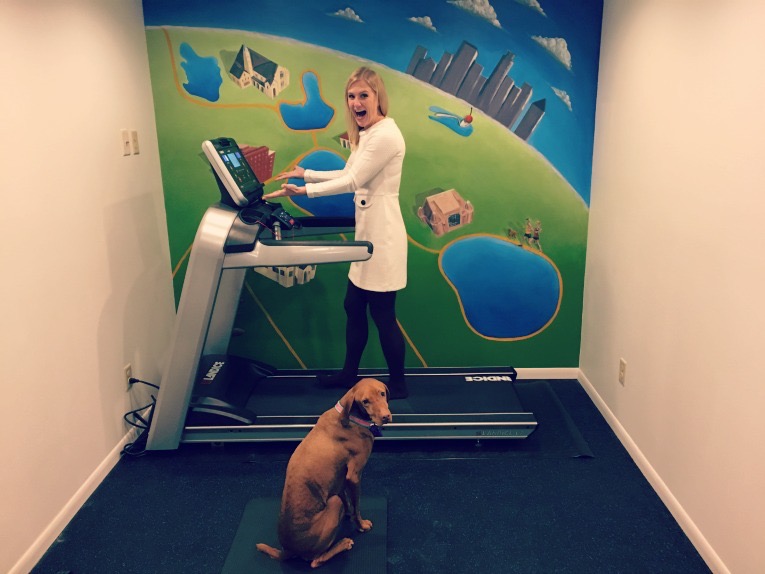 In January, we flew to Chicago for a very cold long run along the lakeshore and to see Hamilton with my family!
Training for Boston trucked right along in January, though I got a short change of scenery towards the end of the month with a work trip to New York City.
That trip included a few runs in Central Park, one with my friend Jehan and her running buddy!
February:
Oh February, you were fun! A highlight was definitely a ski/snowboard trip to Big Sky, Montana.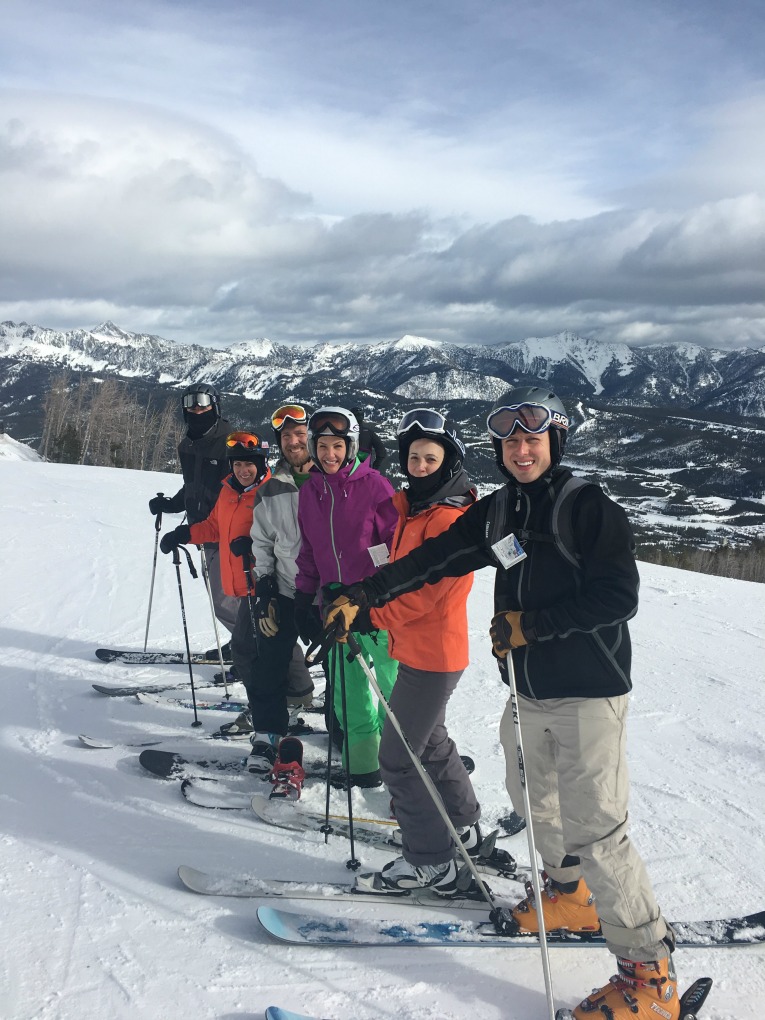 I still managed to run while there too, which was gorgeous!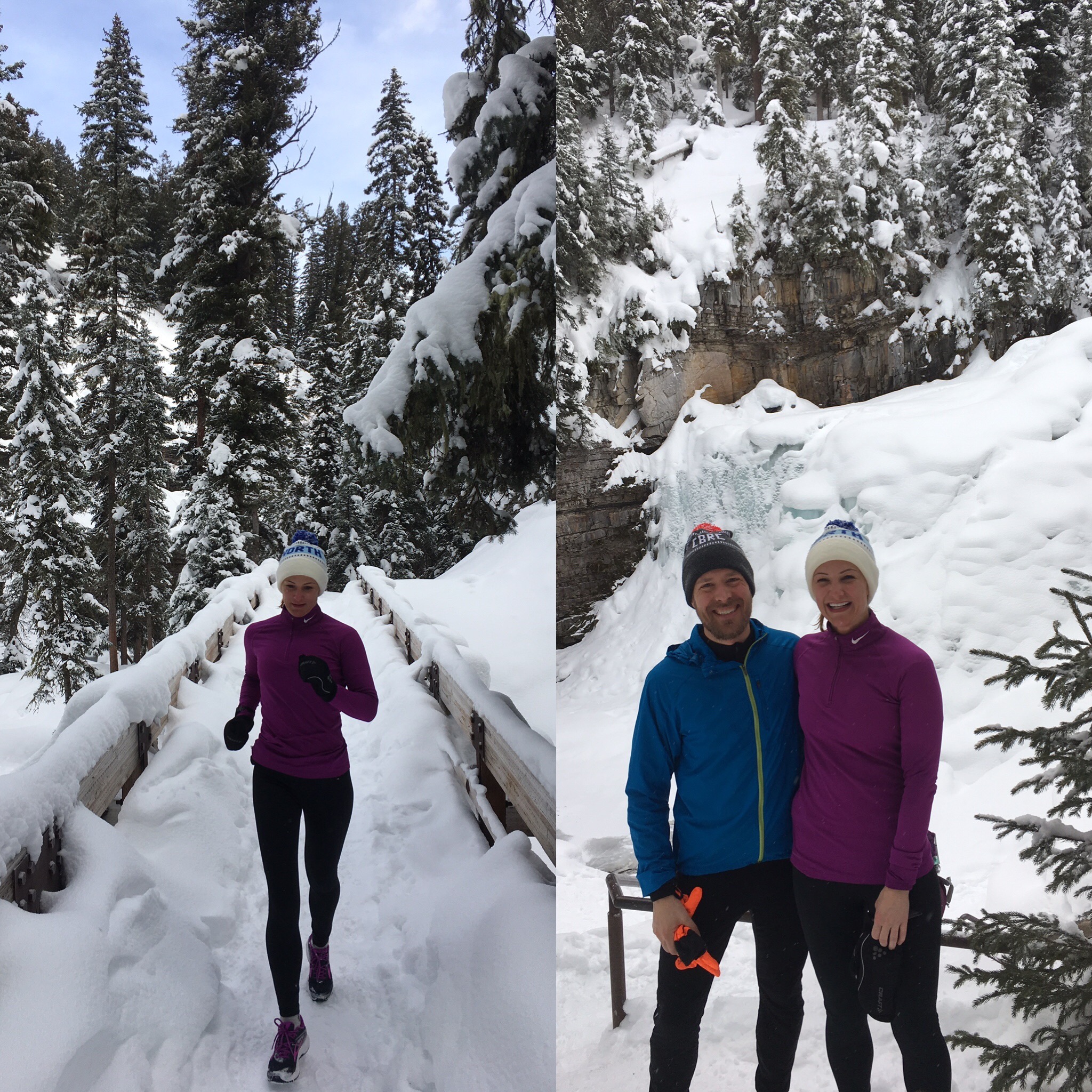 There was also a 60 degree day in February. I finished my long run in shorts and a tank top. In February. In Minnesota! With snow on the ground.
LOVED IT.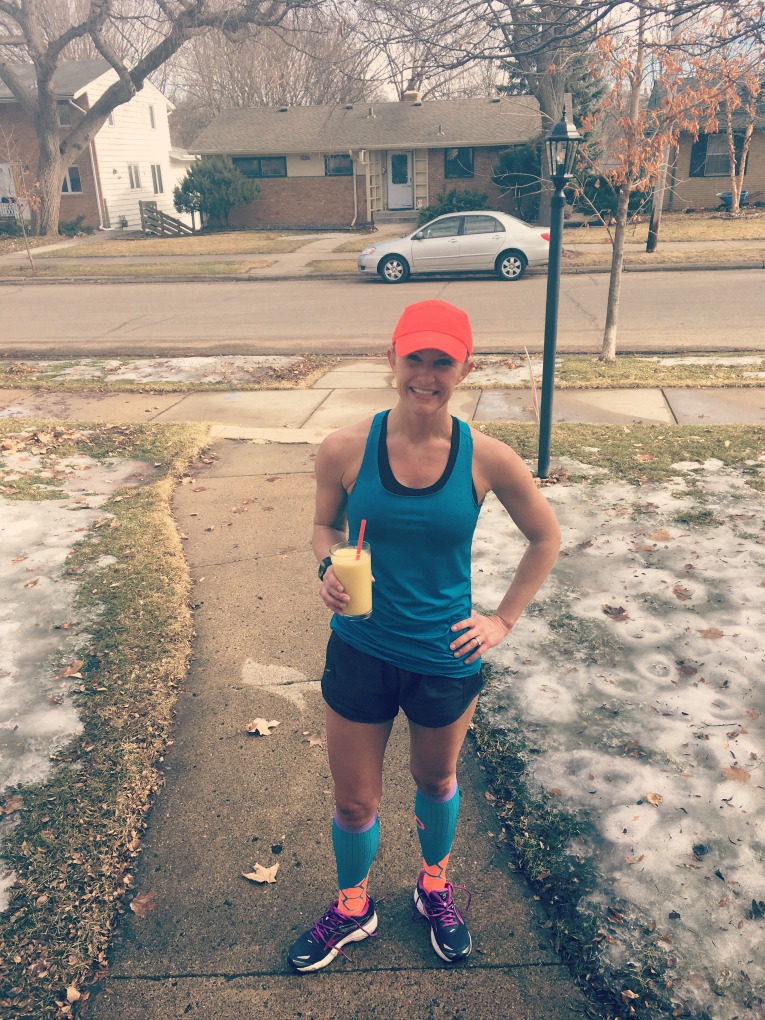 March:
A highlight of the month of March was the RRCA coaching certification course that I took with my sister Erin in Detroit. That weekend included some (chilly) runs in Detroit, a visit to Canada, and meeting Des Linden!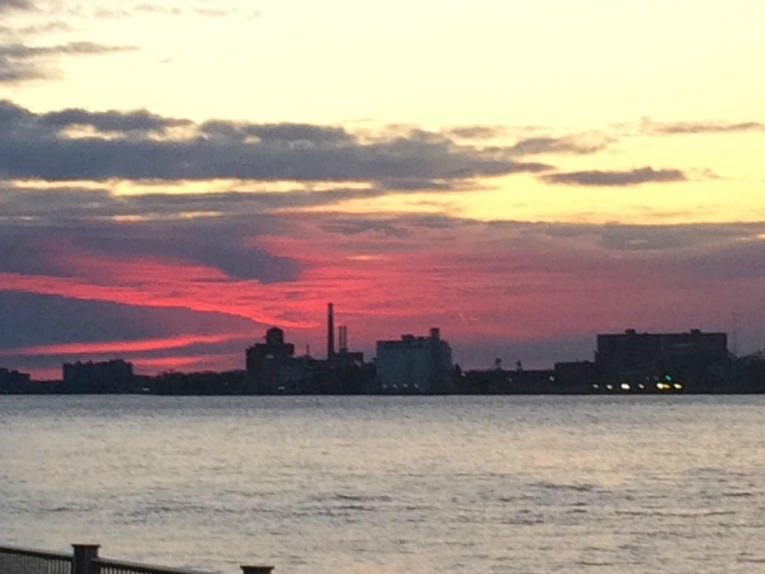 In the month of March, I ran the O'Gara's Irish Run 8k in St. Paul. Fun times.
I also ran the Hot Dash 10 miler this month, which was a blast!
April:
Hands down, the Boston Marathon was definitely a highlight of April! I had worked so hard to qualify (by enough) to even be there to run Boston. The marathon was a bit of a victory lap, albeit a HOT victory lap, haha!
Despite the hot temps, the weekend and race experience as a whole were really fun. Lots of great memories.
May:
The month of May started off a little rough; check out this post for the full story. Basically, I got the flu (or food poisoning) and passed out in the shower. I landed (hard) on my chin and probably had a concussion. I ended up with 15 stitches and a mandatory week off of running.
I was lucky that it wasn't anything worse though. And I was lucky that Matilda (my dog) pushed her way into the shower to wake me from my fainted state so I could rush to urgent care. I survived. And I listened to the doctor and took a full week off of running, which included missing the TC 1 Mile, which is one of my favorites. Next year!
After I was back to running, I tagged along with Dustin for his first 50 mile race (I just did the 13.1 mile race.)
He definitely enjoyed his venture into ultra-marathons; he's now talking about a 100 miler!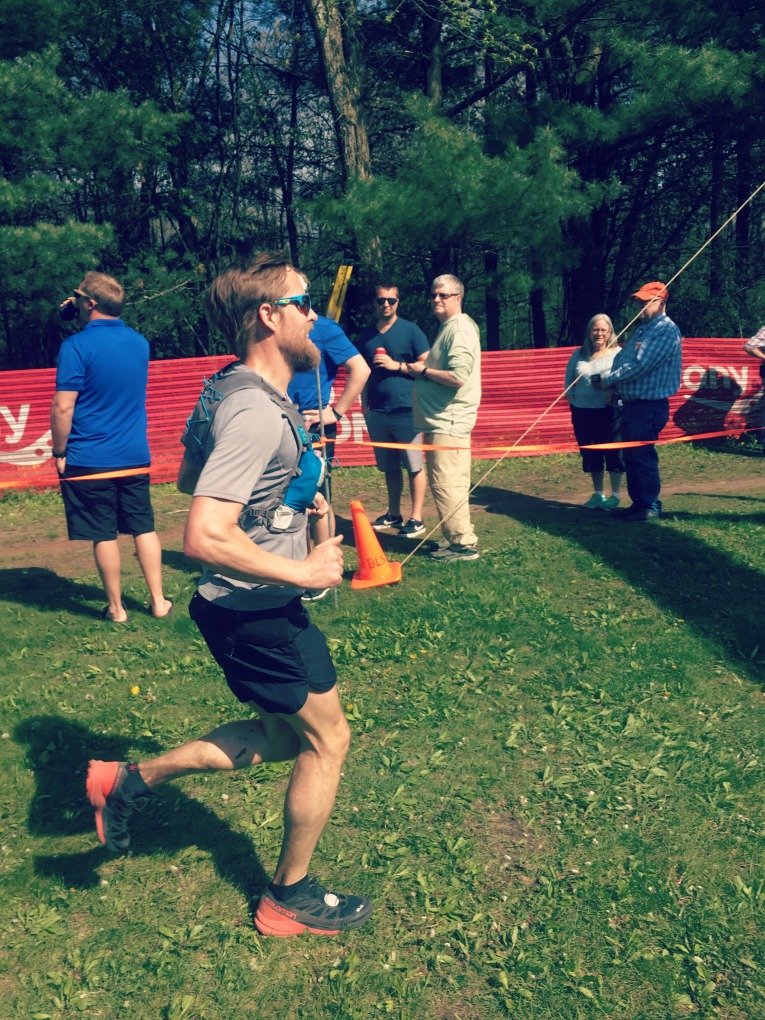 In May, Matilda and I also ran our favorite race, the Fast & Furry 8k. We got 2nd place this year!
The final highlight of May (wow..May was a busy month!) was a vacation to Anderson Valley in California for some wine tasting and trail running. An awesome getaway
June
In June, I ran Grandma's Marathon with my sister Erin.
I paced her to a PR, even on a super hot and humid day. What an amazing experience. It was my second time running a marathon with her and I LOVED it.
Later in the month, my other sister Cresta and her family moved up to Minnesota! Yay! We had a fun filled weekend hosting them before they could move into their house.
July:
The heart of summer!
The month started with a fun 4th of July celebration at the cabin:
The middle of the month included the Torchlight 5k, the Hopkins 1 miler, and a 7 mile trail race with my sister Cresta:
The month of July ended with me in Mumbai, India for work!
I met some fun new running friends in India, many through running!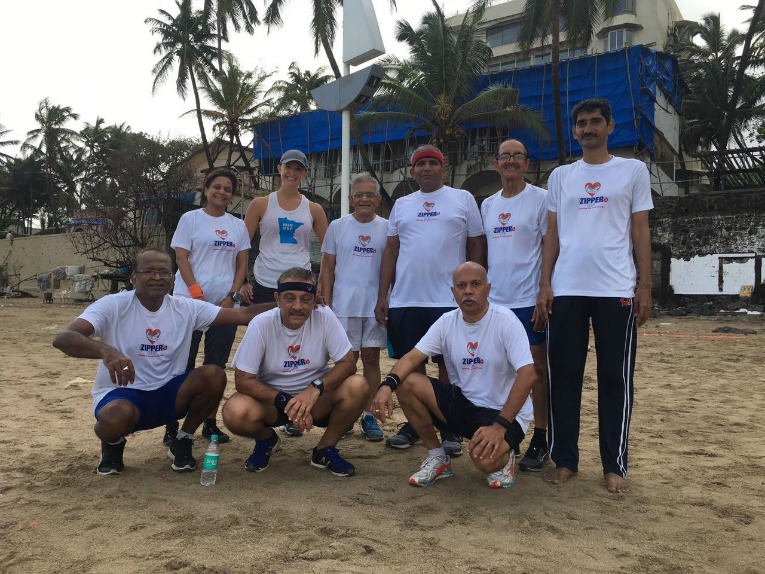 August:
August, you were interesting! Most of the month was spent in India….(read more about that experience here, here, here, here, here, here, here, here, here  <–so many posts about my time there, haha!)
A highlight of my time in India included an awesome weekend in Jaipur: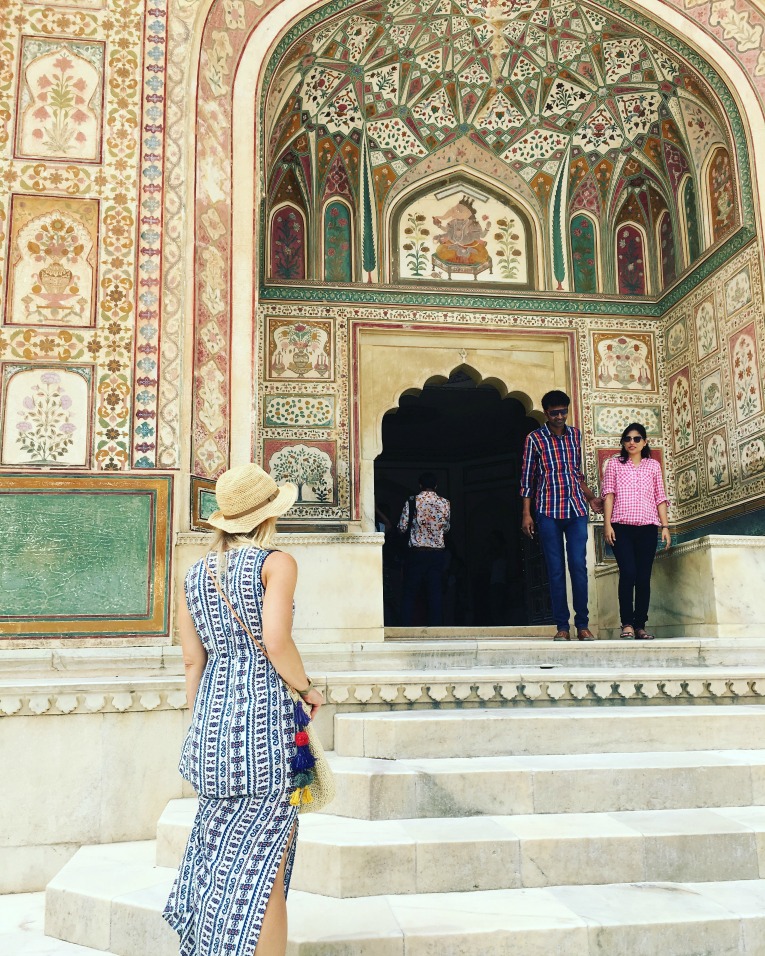 There, I made some MORE new running friends!

…and I was even interviewed on TV and made it in the Jaipur newspaper!
Dustin came to visit for a week and we went to the beautiful Taj Mahal:
I also ran a half marathon in Mumbai in the POURING rain: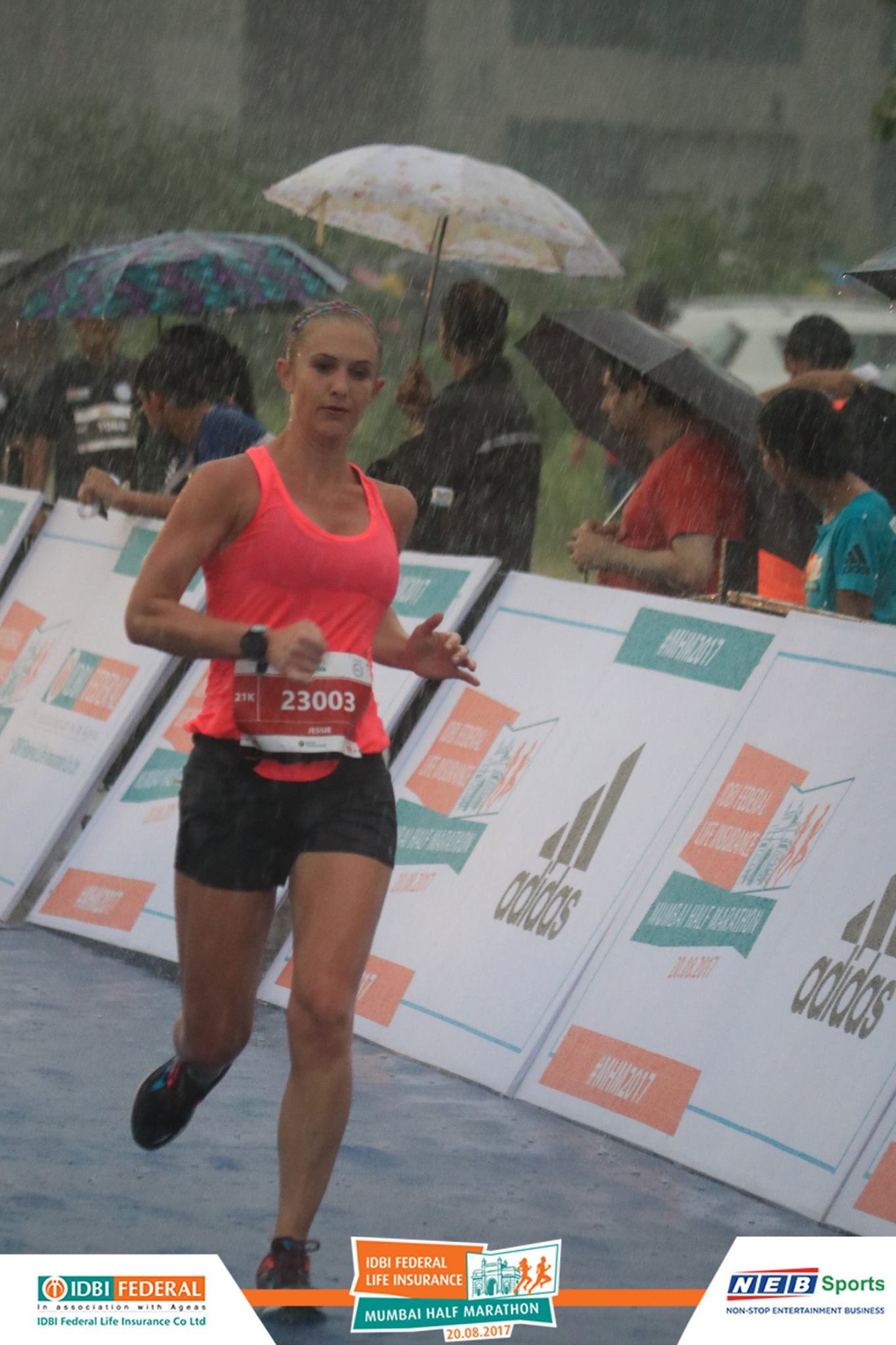 Man, I could share so many other favorite photos and memories from the month of August…It was definitely a special one!
September:
Back in the USA- happy to be home!
September included another short work trip to New York City, and of course, more runs in Central Park!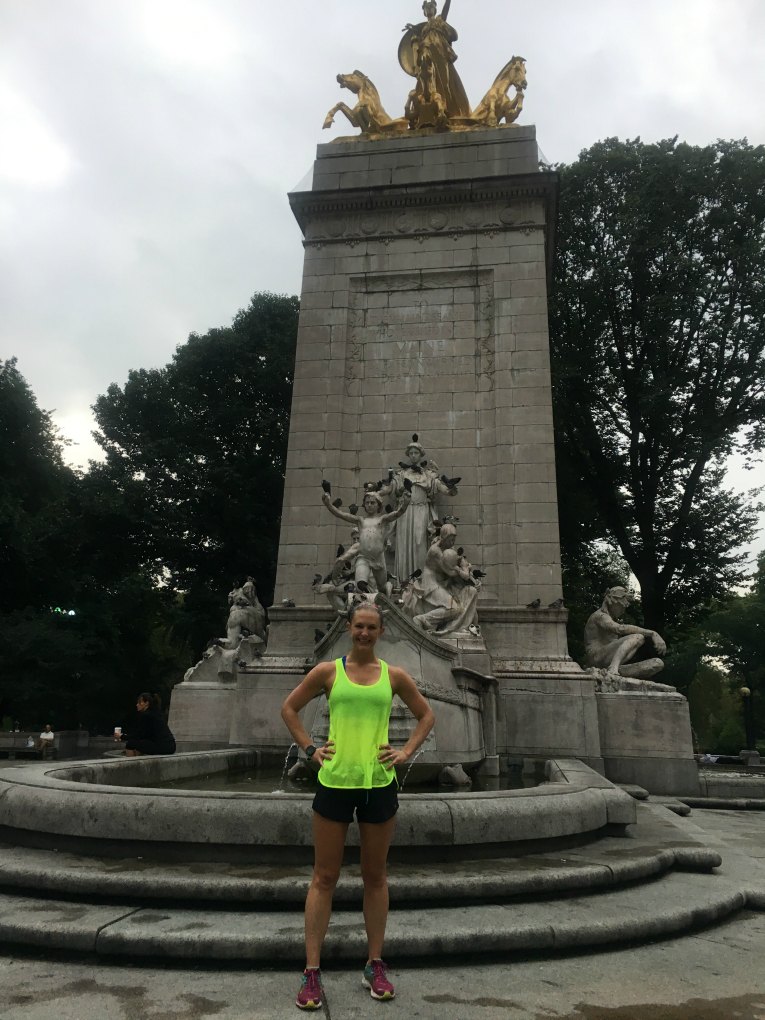 No September could pass without a trip to the Minnesota State Fair!
I also ran the Victory 10k on Labor Day:
I did my first Ragnar, the Northwoods Trail Ragnar. What a blast!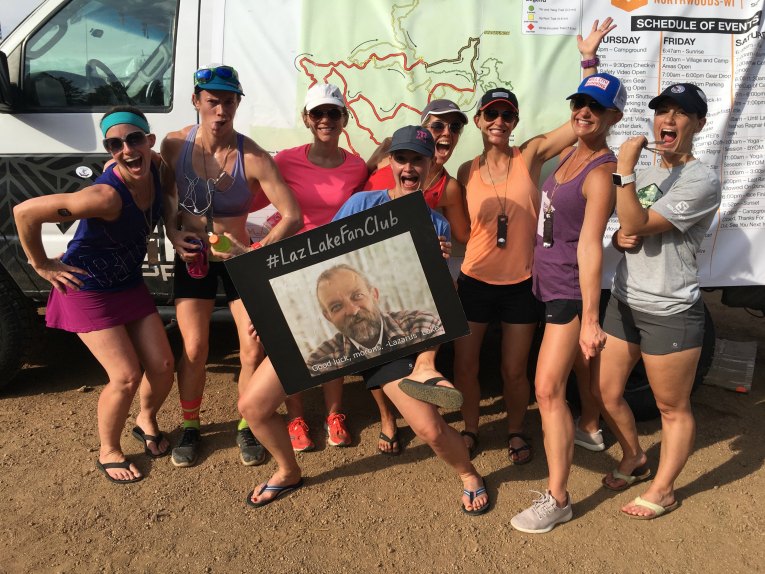 I can't forget about the City of Lakes Half Marathon in September. It is my favorite local half!

October:
October is usually my favorite month and this year didn't disappoint! It started with my friend Lindsey's wedding and cheering for the Twin Cities Marathon: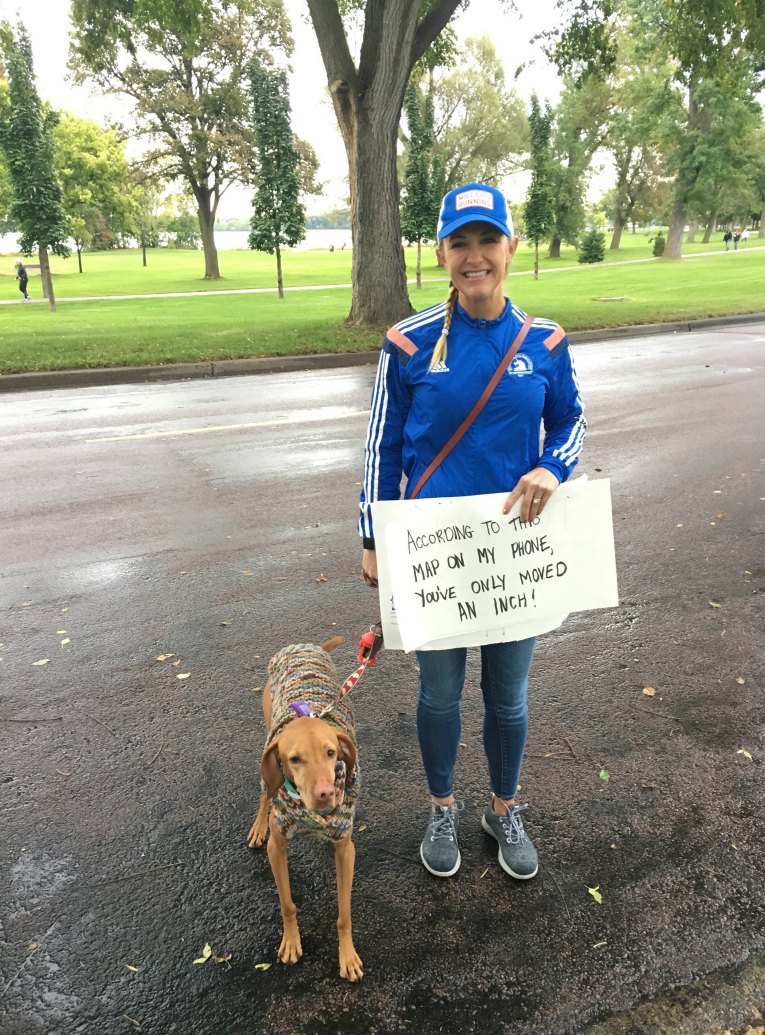 Of course, part of the reason I love October is because it's my birthday month and our wedding anniversary month:
The month of October ended with a fun Halloween party: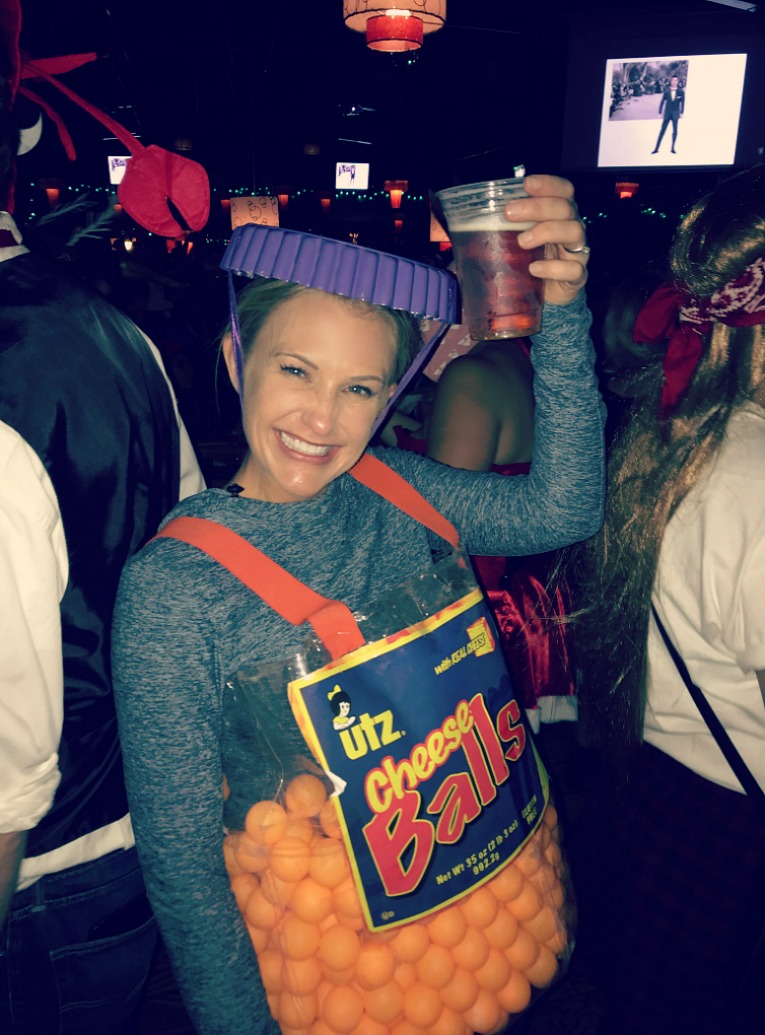 November:
The New York City Marathon was an amazing part of the month of November! Completing this marathon marked the finish of my final of the 6th World Marathon Majors.  So proud.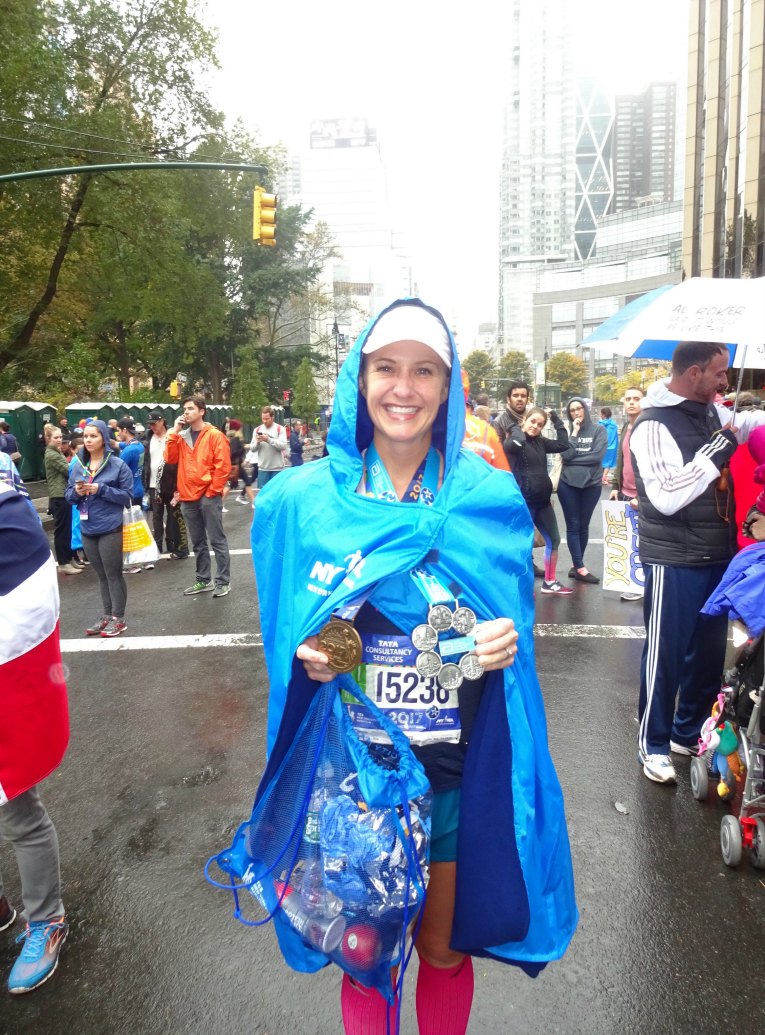 New York City was an unforgettable marathon experience.
Look at the guy in the pink hat…he looks like the 'ridiculously good looking' running guy from the memes a few years ago, doesn't he?

The month of November also included Thanksgiving (and a 4 mile race) with my family and ramping right back up for the 3 Bridges Marathon 6 weeks after NYC.
December:
Just like that, the year flew by.
The last month of 2017 was filled with lots of social commitments, lots of holiday parties, lots of celebrating!
Of course, December still included lots of running!
The running highlight was the 3 Bridges Marathon and a weekend trip to Little Rock, Arkansas: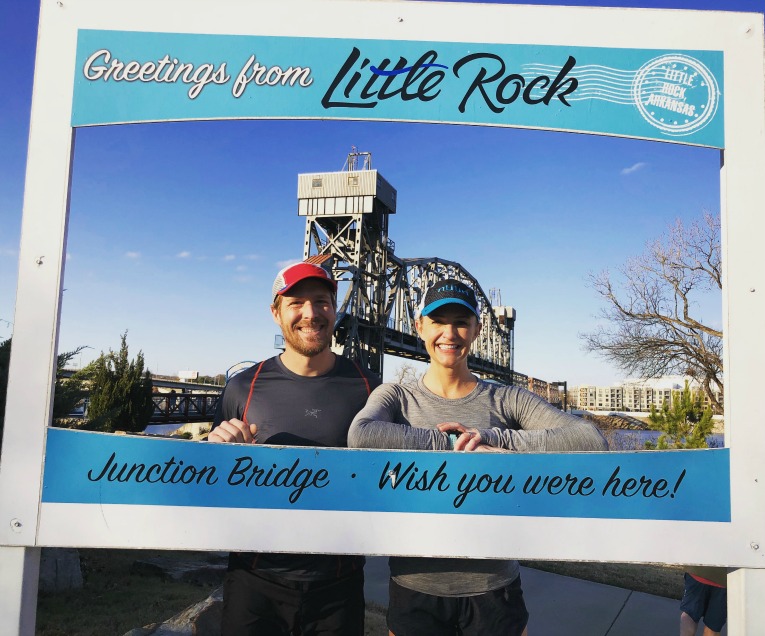 3 Bridges was my 4th marathon of the year. It was a fun one and an even better one for Dustin! He set a PR and came in 3rd place overall.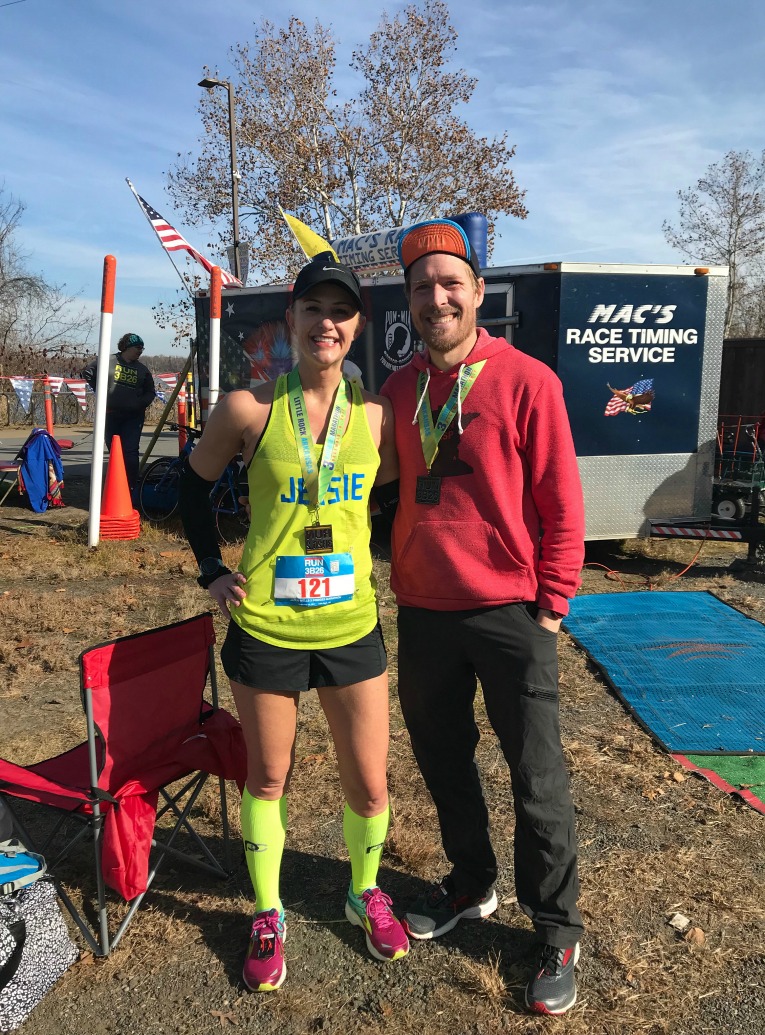 And that was my year in running…err, my year of life, which included a LOT of running!
My "best 9" on Instagram were almost all running related; that means you guys like following along with my running adventures! #blush. Thank you!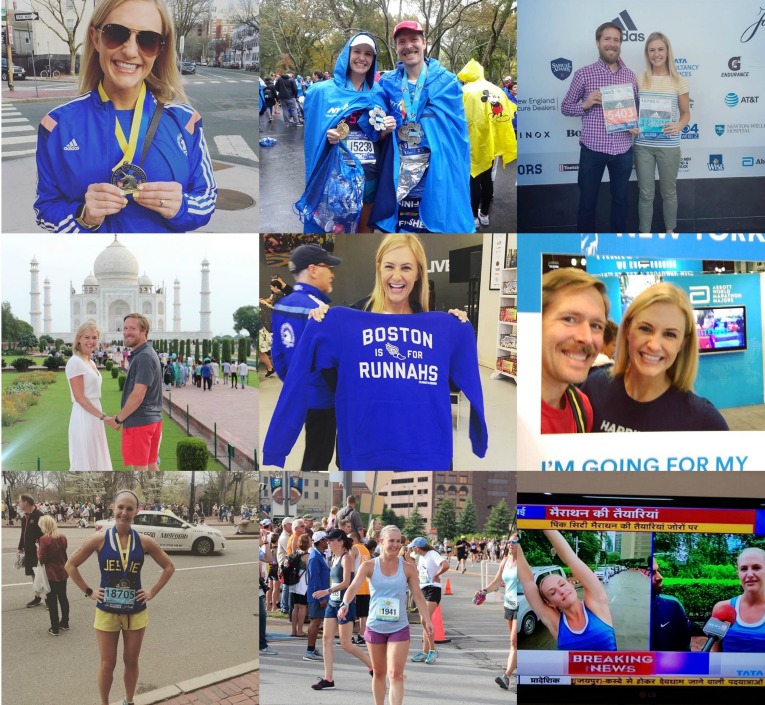 Before this post gets TOO crazy long, here are my answers to the questions on Courtney's link-up; most of them I already answered above, so this will be quick.
List of 2017 Races:
The above summary lists them all…there were a lot!
Best New Piece of Running Gear:
I know I answered with "treadmill" last year. We bought it in December, so technically it was a purchase last year, but it remains my favorite piece of "running gear" for 2017 as well, especially right now when it's so freaking cold!

Most Inspirational Runner:
I mentioned above that I met Des Linden in Detroit this year. She seemed really down-to-earth, humble, and incredibly hard working; definitely an inspiration.
Favorite Picture from a Run or Race this Year:
Shared so many above! They are all favorites.
What are you looking forward to most in 2018?
Definitely the Antarctica Marathon! That will be a once-in-a-lifetime trip for me.
It's been quite a year here at the Right Fits and I want to thank anyone who is out there following along with my running journey..my life journey, which includes a lot of running!
I hope you find something of value here- whether it's fitness fashion, a race review, a new workout, whatever it is, please spread the word about my little blog and keep coming back to connect!
Bloggers, join Courtney's link-up here
I am also linking up with HoHo Runs/Mississippi for their weekly recap, which was opened up for yearly recaps too. Check it out here!
(Visited 466 time, 1 visit today)