Hello from Minneapolis! I am back in the good ol' USA and so happy to be home. I still had one last week in India; here's my recap.
Linking up as always with Jess Runs ATL. Join us!
Monday:  I woke up to more torrential rains, a dead phone, and tired legs (post half marathon)…I was pretty grumpy.
I slogged through 8.5km (5.3 miles) on the treadmill with no music, no podcasts, nothing. Woe is me. I was feeling pretty sorry for myself.
I went to an Apple repair store before work to try to get my phone fixed. It was still covered under 'apple care' but it would take at least 5 days to fix it and I was only in India for 5 more days…so that meant no phone. 🙁 Sad. I purchased a cheap digital camera so I could still take pictures for the last week.
…Important pictures, you know, like photos of a mosquito in my hotel room. I've been taking malaria pills every day, so at least I was protected if he bit me!
Though I was grumpy and frustrated with the phone situation when I woke up, I got over it. I realized that it was not that big of a deal. I could survive without a phone for a week. It was a bit of a challenge, but I could do it.
Tuesday: 1k repeats- I did this workout outside in Mumbai on the Worli Sea Face path which of course made it a lot harder than it should be with the humidity! 2 mile warm-up, 8x 1000m repeats with 2 minute recovery, 1 mile cool down. 8.5 miles total at an 8:30 min/mile pace. I cut the cool-down a mile short as I had run out of time.
We had a little work celebration over lunch to thank everyone for all their hard work. Here's the team. Can you find me? 🙂 I'm tall in India!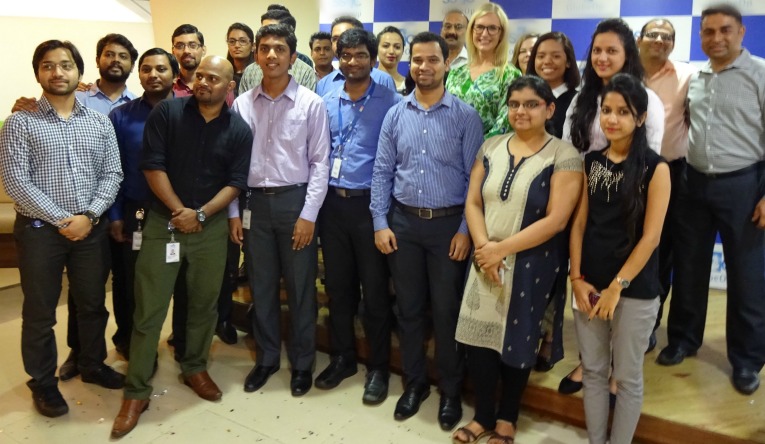 Wednesday: 7 recovery miles outside in Mumbai on the Worli Sea Face path. I started to feel really light-headed and dizzy on this run; I guess it was probably dehydration, but it wasn't a good run. Lots and lots of water and NUUN helped, but I didn't feel great the whole day.
Thursday:  A 'symbolic' 6km run with the Pink City Half Marathon ambassadors/organizers. They came to my hotel in Bandra Kurla to do the run and then took some footage before a brief interview for the Jaipur news.
The man in the tracksuit is Samir Singh who ran 100km every day for 100 days! Incredible. Much more worthy of an interview than me 🙂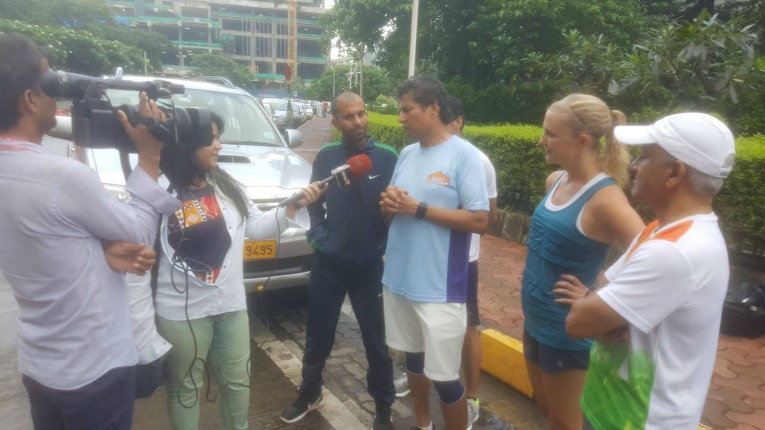 I'm sure I was super awkward; I definitely need more practice in front of a camera. I only have these screen grabs, not the full interview.
Friday: One last final run on the Worli Sea Face path. Of course it was pouring at first, but I managed 6 miles (and a few pictures during a break in the rain with the cheap digital camera I picked up after my phone was a lost cause.)
It was a little sad to say goodbye to running in Mumbai. It's been challenging, but definitely an adventure!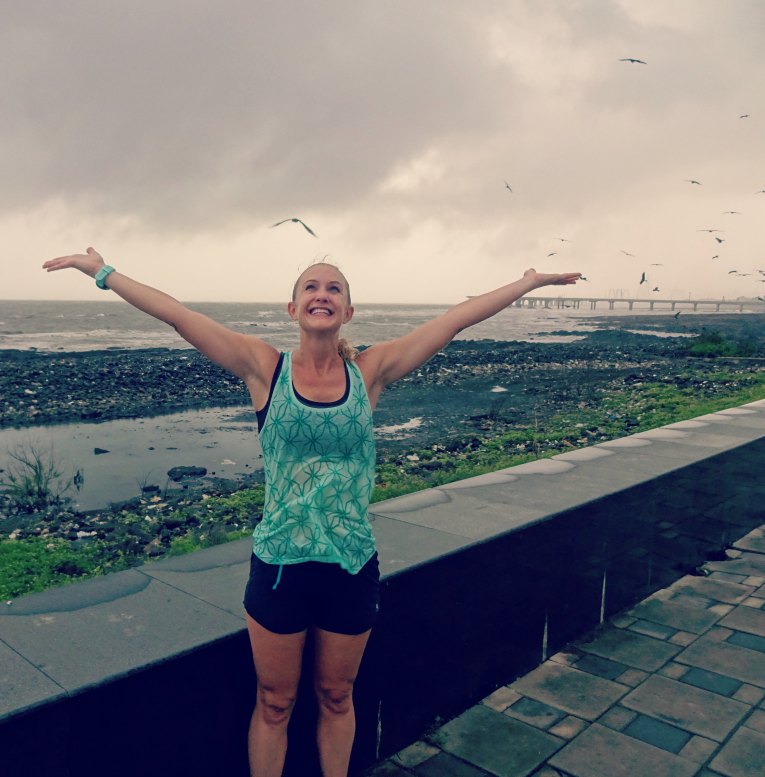 My return flight to Minneapolis left Mumbai at 2 am, so I did have time for one last 5k on the treadmill to break a sweat before packing up and heading to the airport.
Saturday: No running. Mumbai to Paris, Paris to Minneapolis.
I landed around 2 pm Minneapolis time after a long day of traveling. I was so glad that I had my global entry to get through customs in about 2 minutes and then find Dustin outside the gates waiting for me.
And then to be greeted so warmly by this lady, who clearly missed me! It was almost like she didn't believe it was me…dogs are amazing, aren't they? She made me feel loved.
A long hot shower, unpacking, and then a 2 hour nap was the rest of my Saturday.
Well, eventually I rallied to join up with my friends in Uptown for my friend Lindsey's bachelorette party. I'm glad I was able to join in the fun even if only for a short while.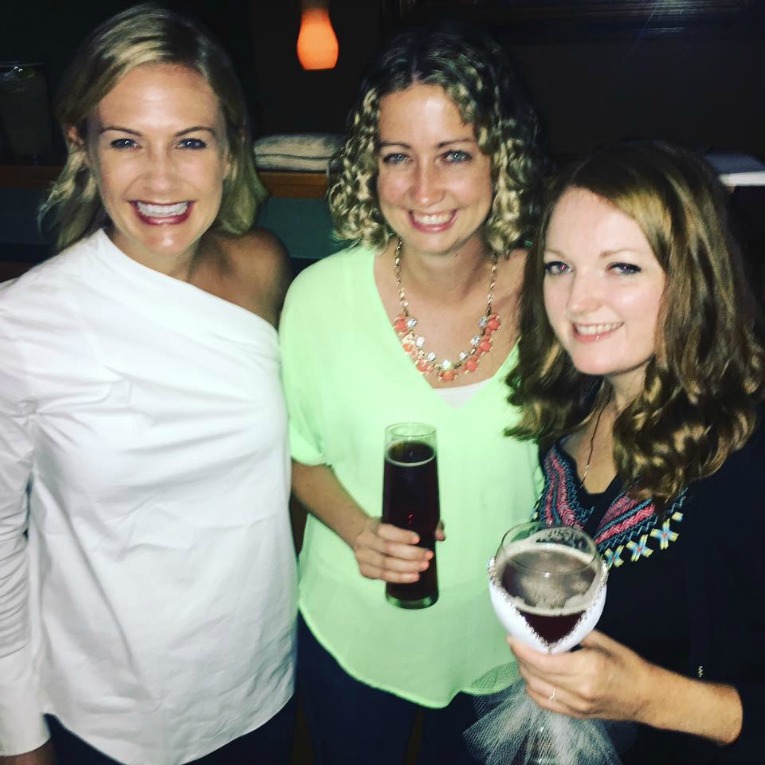 Sunday: 16 mile long run in Minneapolis.
Fresh air! Water fountains! So much green! So happy to be back in the land of 10,000 lakes. Dustin and Matilda ran with me for the first 8, then I stopped home for Gatorade and a GU before another 8 miles on my own.
16 miles total at an 8:44 min/mile pace. It was still rather humid here, but nothing compared to Mumbai. This run felt so great compared to the runs in India….I started to get tired at the end- maybe a little jet lag setting in! But overall a good run.
Summary: 50 miles of running.
A lot less than last week's 60, but now I'm back in the US and can train (hopefully!) like normal for the last 10 weeks before NYC!
(Visited 305 time, 1 visit today)