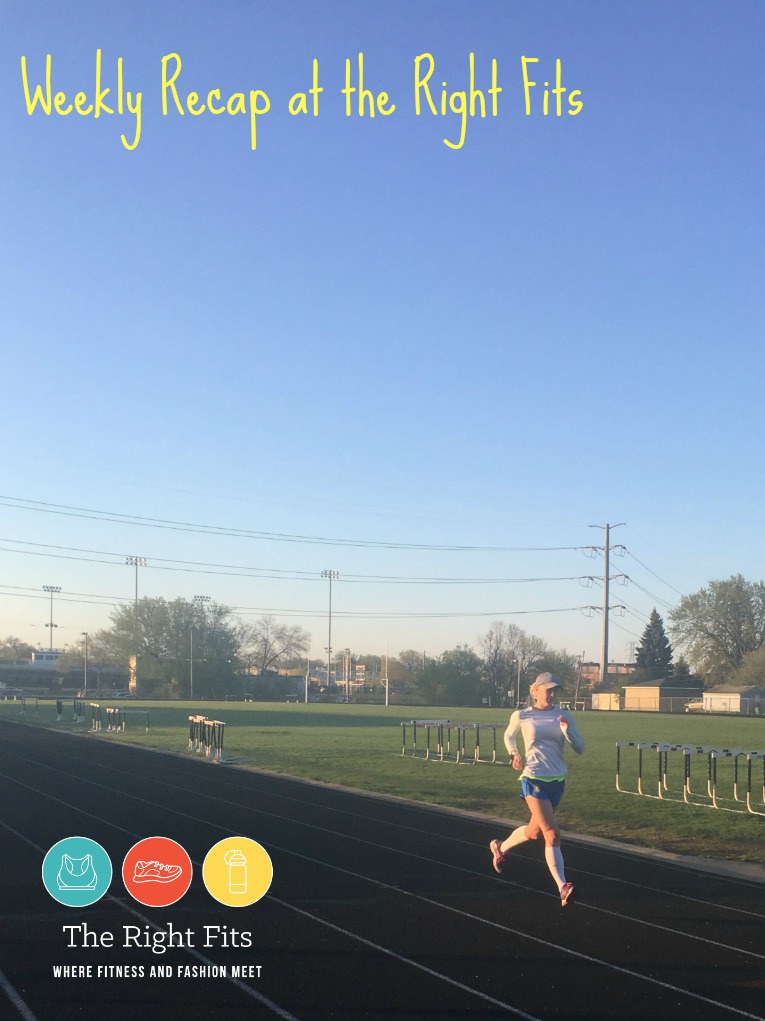 I'm supposed to be limiting my time on electronics this weekend (I'll explain at the end of this post) but fortunately I had written most of this recap Friday to get a head start. I'll keep it short and sweet, I promise!
Here's my weekly recap of training to run Grandma's Marathon with my sister Erin on June 17:
Monday: I woke up to snow/rain mix, so I decided to save my run until after work. 9.1 miles at an 8:46 average, made up of some 1200m repeats. I was sad to be wearing pants and multiple top layers on May 1. Brrrr!
Tuesday: 5.3 easy miles with Matilda before work.
Wednesday: Rest day from running; 1 hour barre class at the Barre in Edina
Thursday: Track! My friend Lindsey and I headed to a nearby high school track, as we both had 400m repeats. It was so fun to do them on a track! It made it go by much faster. 2 miles to warm-up. 6x400m with 90 second recovery, 2 miles to cool-down. 7.1 miles total.
Friday: 7.1 miles at a 9 min/mile average before work.
Throughout the day, I started to feel really sick but I thought maybe it was just something I ate and that it would pass. I was determined to make it to my friend Tricia's 40th birthday happy hour at Wayzata Brew Works after work. We did make it for about an hour, but unfortunately I was continuing to feel sicker. (So sorry Tricia we couldn't stay longer!)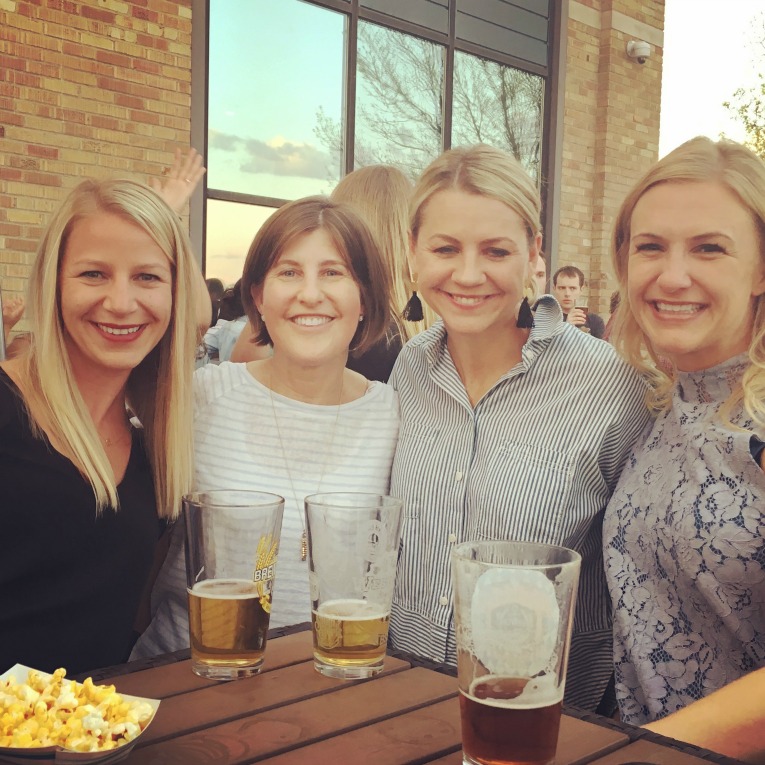 Long story short, I have some sort of stomach bug and it escalated quickly through Friday night to Saturday. I barely slept Friday night, skipped the long run on Saturday morning (which I never do), and hoped that more sleep would help.
It was such a beautiful day yesterday, so around 11 am I thought maybe the fresh air would help (wishful thinking). I put on my running clothes, grabbed Matilda's running leash, and she and I headed out the door. I barely made it a 1/2 mile before I called it quits. I came back and laid down for a bit, feeling sorry for myself…Then I got into the shower and started to feel really light headed; next thing I knew, I woke up on the floor of the shower (with a lot of blood, it was scary) and Matilda had pushed her way into the shower and was nudging/licking my face trying to wake me up (seriously- that dog is the BEST. She's like Lassie. Saved the day). I have no idea how long I was unconscious; I'm thinking maybe Matilda heard a noise when I fell which is why she came to check on me.
Dustin was at Home Depot (of course) but I managed to call him to try to explain what happened (as I lay on the bathroom floor). He rushed home and took me to Urgent Care. Apparently I had passed out because I was severely dehydrated (from being sick). When I fell, I mostly hit my chin, which needed fifteen stitches. I also hit my eyebrow, forehead, and must have landed on my wrist, as its very tender, but not broken. I have to monitor for signs of a concussion. If I do have a mild concussion, limiting time on electronics is recommended.
It was a scary incident, but it could have been a lot worse. When I came to, I figured I had lost some teeth or something, but the biggest injury is the gash on my chin. I'm so glad Tilda was there and that Dustin wasn't too far away.
I am taking a few more days off of running of course. I won't be doing much of anything for the next few days, except reading books- and I can't even use my Kindle, I have to buy some new hard copy books. Any recommendations? I just finished "Luckiest Girl Alive" which I really liked and started "Evicted" (non-fiction) which is also good. I'm not really supposed to watch TV either, though I have watched some.
In summary, the week didn't end quite the way that I had hoped. It was also a strong reminder that dehydration is very serious! Even though my situation had nothing to do with running, dehydration could do the same thing to you after a really hot run. So be careful…If you start to feel light-headed in the shower, turn off the water and sit down. Dustin mentioned that he felt similar after Boston this year and got out of the shower to lay down for a bit. The doctor at Urgent Care said people pass out in the shower A LOT- it happens at gyms quite a bit. So hopefully sharing my story will be helpful for others.
Time to log off 'electronics' for awhile. I hope your weekend was much better than mine!
Be sure to join Jess and me for our link-up.

(Visited 557 time, 1 visit today)