Today's post is a picture-heavy recap of our recent long weekend in Anderson Valley, California. Anderson Valley is a sparsely populated region of Northern California, abut 100 miles north of San Francisco; wine country for pinot noir fans!
If you plan to visit this area in the future, hopefully this post will be of value to you. (Pin it to Pinterest for future reference!)
We flew into San Francisco direct from Minneapolis on Friday evening; the drive to our hotel was just about 3 hours. We stopped in Santa Rosa at a Whole Foods for some snacks, as we didn't arrive at our destination until around 9 pm. Be prepared for a hairy drive, as a section of the roads was quite twisty/turny!
And watch out for wildlife- we even saw a gray fox along the way.
Our destination for the long weekend was a charming suite at "The Madrones,"  in Philo, California which I highly recommend for a stay in Anderson Valley. It's walking distance to some great wineries as well as having three tasting rooms right on the property!
"This Mediterranean compound was once a modest rural homestead and TV repair shop. The Madrones was established over the past 20 years by designer and lifestyle entrepreneur Jim Roberts, who is much more comfortable now being referred to as "The Groundskeeper" for the property. Originally a design center and creative think tank, the cloistered buildings with courtyards and arcades are now home to three separate wine tasting rooms representing some of the finest handcrafted and small lot wineries in the Anderson Valley region, as well as Stone and Embers, a small restaurant serving fresh pizzas and other fare out of their wood-fired oven. There are Estate Guest Quarters for overnight travelers who wish to explore the bucolic Anderson Valley. The courtyards and arcades offer a perfect Al fresco environment to relax. The cottage, which was the owner's private residence for years, has been converted into four private guest accommodations, each one named after its original purpose."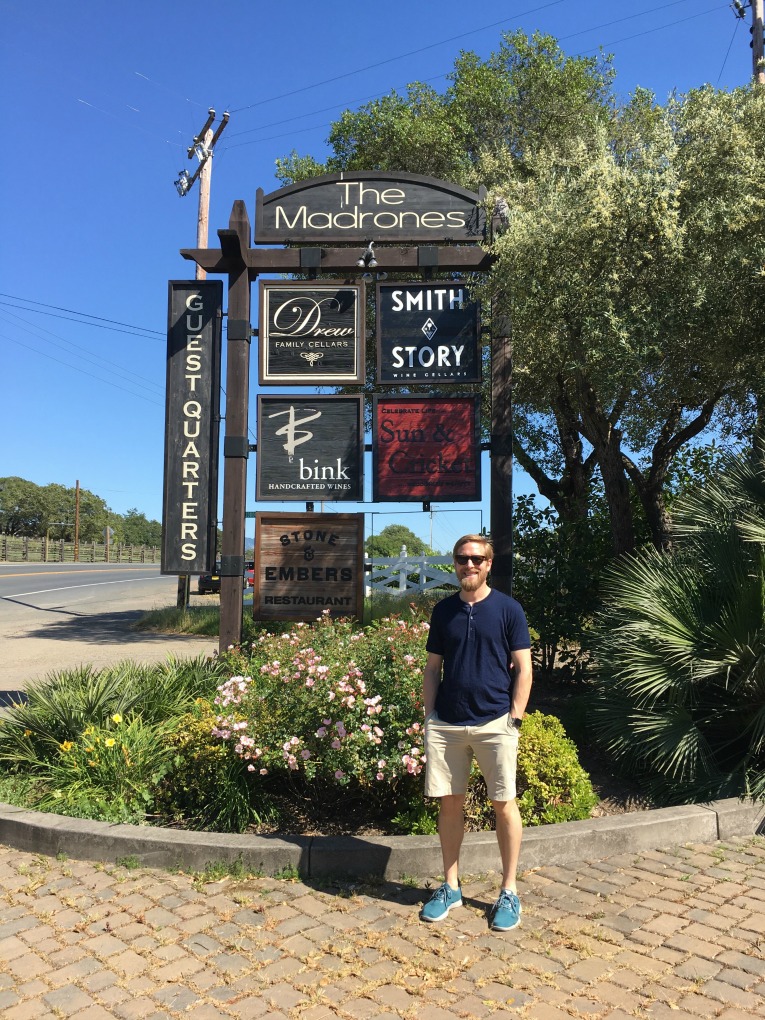 I'll start my recap with our first day in California: we were up early to drive 5 miles down the road to Hendy Woods State Park for a long run.
We covered 15 miles here among the Redwoods.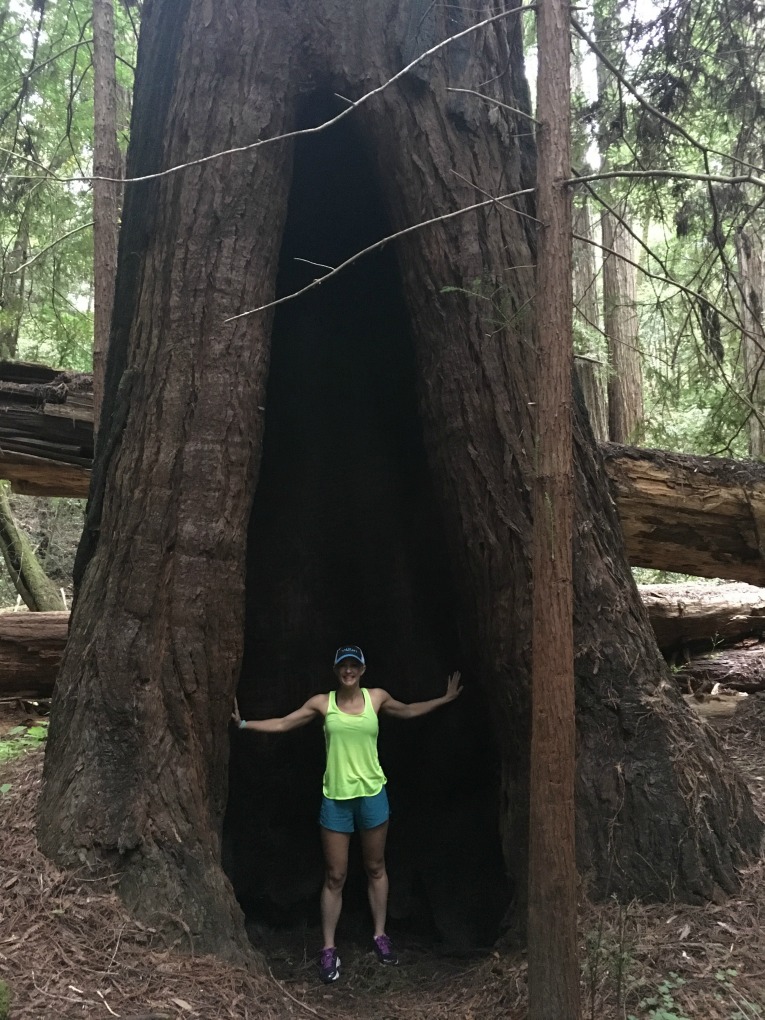 It was a tough run on the trails, but the scenery and that forest fresh air were fantastic:


After the run, we spent some time taking some pictures and playing around in the woods.
…and we were visited by some wildlife!
On the way back to our hotel, we stopped by a small apple orchard; it was self-service- "On Your Honor!"; we dropped some money in the bucket to try out a couple of bottles of very fresh, very delicious apple juice!
Yum!
We quickly showered before heading to our first tasting of the day at Goldeneye.
This was the only winery where we had to make a reservation, but that's because we did the estate tasting, which was $45/person.
The majority of the rest of the tastings in this area are either free or maybe $10, which would be waived with the purchase of wine (and we purchased wine at almost all of the wineries we visited.)
This was different than the Napa trip we did last August, where most of the wineries charged for tastings. In general, Anderson Valley was much more low-key than Napa; less bachelorette parties and rambunctious groups. A big part of the charming quiet of this area is that it's harder to get to and there aren't a lot of places to stay. It's really a lot less developed than Napa, more of an 'up-and-coming' wine region, but growing.
If you're looking for a romantic getaway, I think this is definitely the better option (especially if you like pinot noir!)
Anyways, the below picture is from the estate tasting at Goldeneye which included an artisanal cheese and food pairing for each of us. This was a bit more formal than the rest of the wineries, but their pinots were all SO good. We ended up joining the wine club here.
Next we stopped at Foursight Winery,  "a small, family owned and operated winery in the cool, coastal region of Anderson Valley. Founded in 2006 by Bill and Nancy Charles – long-time winegrowers – together with daughter Kristy Charles and husband Joseph Webb, we craft small lots of estate-grown Pinot Noir, Semillon and Sauvignon Blanc each year."
Great winery, great people. Good times.
…Foursight was followed by Navarro (a much bigger winery, but not my favorite) and then Baxter.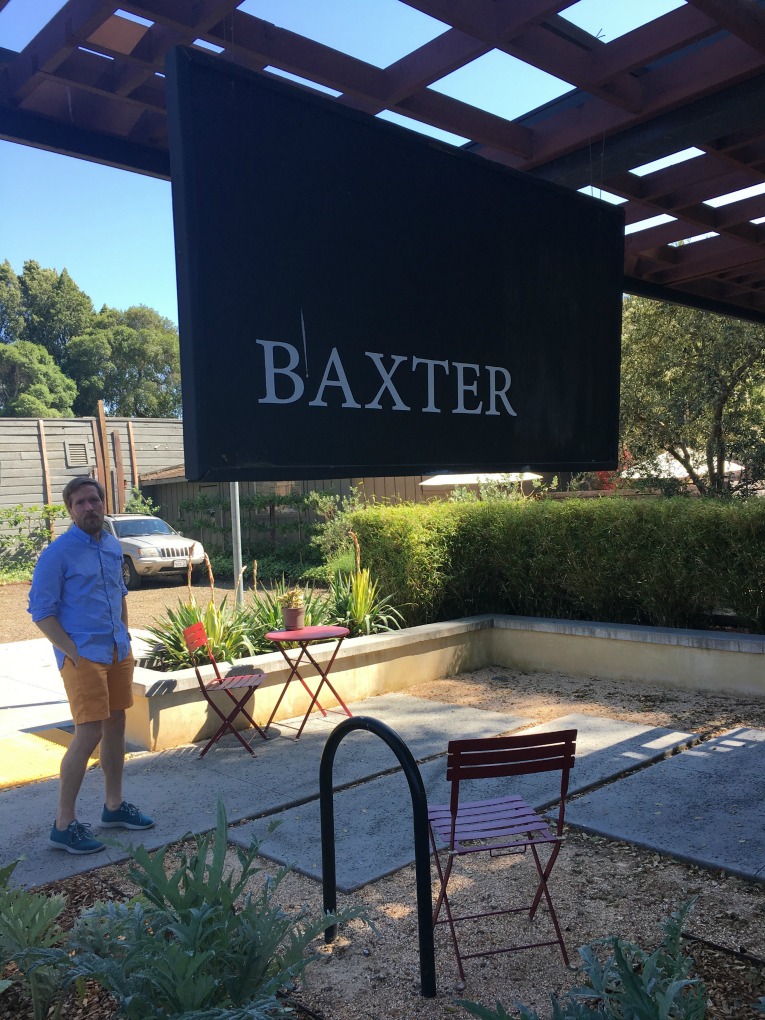 Then we headed back to the Madrones where we went to the Smith Story tasting room right on the property. (So convenient- and great wine…and the cutest golden doodle named Sandwich. I wanted to take Sandwich home with me.)
A few things to clarify- these weren't winery or vineyard tours, like a brewery tour, but rather just wine tastings. In fact, most of the wineries didn't own their own vineyards, but rather purchased grapes from other vineyards. That seems to be the norm in Anderson Valley.
Second, it may seem like we drank a lot of wine, but it was all over a long period of time (we started at noon at Goldeneye and almost all the tasting rooms closed around 5 pm) and we did eat lunch in between it all AND I was sure to drink plenty of water along the way, I promise!
Eventually, we made our way to a delicious dinner at Stone & Embers right at the Madrones for a tasty woodfire pizza (um..and more wine!)
Sunday:
The next morning, we were up again for the same sort of day: trail running followed by wine tastings!
Dare I say, a perfect vacation pairing?
This time, we started out with a much shorter run along the Mendocino Headlands state park. This park was almost an hour drive away from our hotel in Philo, but it was a beautiful drive along twisty roads through the redwood forests to the coast.
I was fascinated by all the "ab divers", or abalone divers that we saw in this area. Abalone was not something that I was all that familiar with, but it was so popular here; along every coastal road were dozens of trucks with people suiting up to go diving for this unique delicacy.
Apparently, this practice is highly regulated because it sounds like the abalone have become overfished. Each diver is only allowed 12 abalone and this limit is strictly enforced.
(Sadly, I read this story today about a diver who died in Mendocino this past weekend. It sounds like it can be very dangerous.)
Pictured below are some ab divers along the Mendocino coast.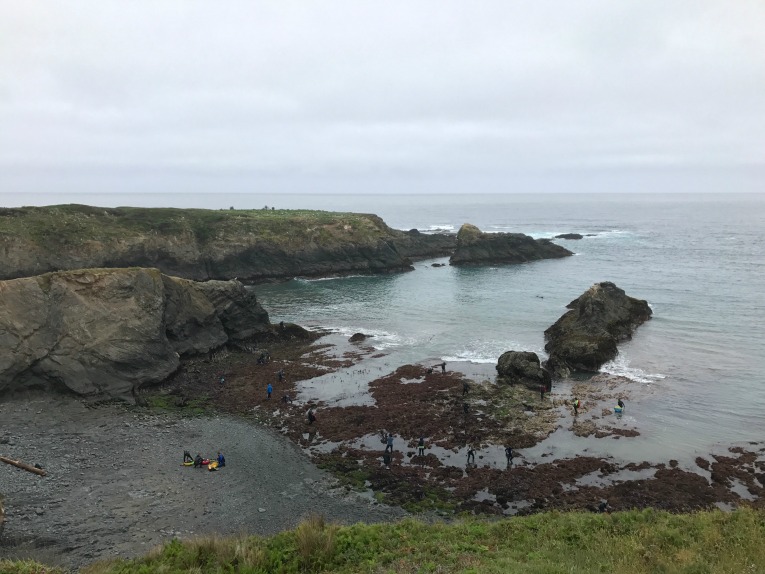 After the run, we grabbed coffee and a pastry in Mendocino and then headed back to The Madrones to get ready for another day of wine tasting.
This time, we started off at Roederer Estate for a champagne tasting- wait, sparkling wine!  It's not technically champagne unless it comes from the Champagne region of France. So much learning 🙂
This was a beautiful estate and I really enjoyed the change from pinots to sparkling wine to start the day.
Next, we went to Phillips Hill winery, which I would also recommend.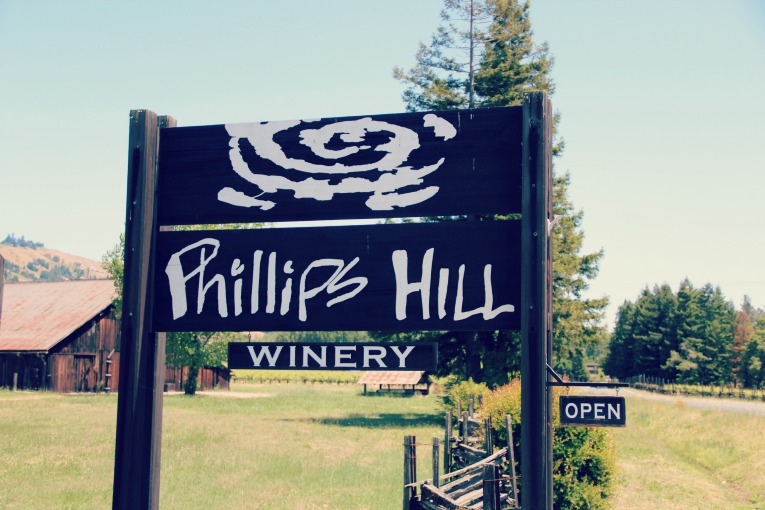 Phillips Hill was followed by Toulouse, which I also loved! Other than Goldeneye, it might have been one of my favorites.
Toulouse was also super dog friendly- so many cute dogs here…maybe that's why I loved it so much? Ha! But seriously, great wine. Great atmosphere.
After Toulouse, it was on to Witching Stick. The owner was serving us and he was really friendly (and loved dogs). Most of the wineries in Anderson Valley are very small, so you'll probably be served by the same guy who made the wine. Pretty neat.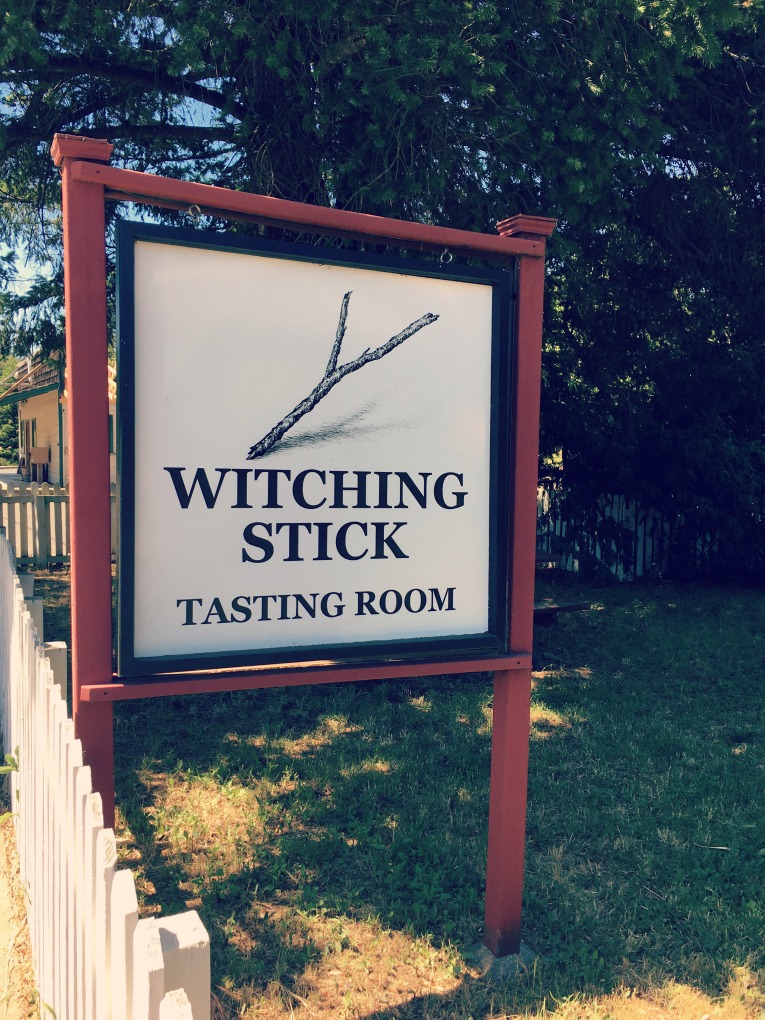 After Witching Stick, we headed back to the Madrones and just popped across the street to Balo's tasting room for one final tasting.
After a power nap at the Madrones, it was off to dinner at Table 128 in Boonville. They serve a prix fixed tasting menu, which Dustin and I enjoyed, but if you have dietary restrictions, it might be a bit tougher for you there.
The next morning, we did NOT start the day with a trail run..rest day!
Instead, we loaded up our rental car and made our way to Highway 1 to take the scenic route back to San Francisco.
We powered up with a greasy spoon breakfast at Queenie's Roadhouse Cafe in Elk:
The drive along highway 1 took a lot longer than the direct route, but there was plenty to see.
...How many steps to the lighthouse?
(anyone else listening to the Rabbits podcast?)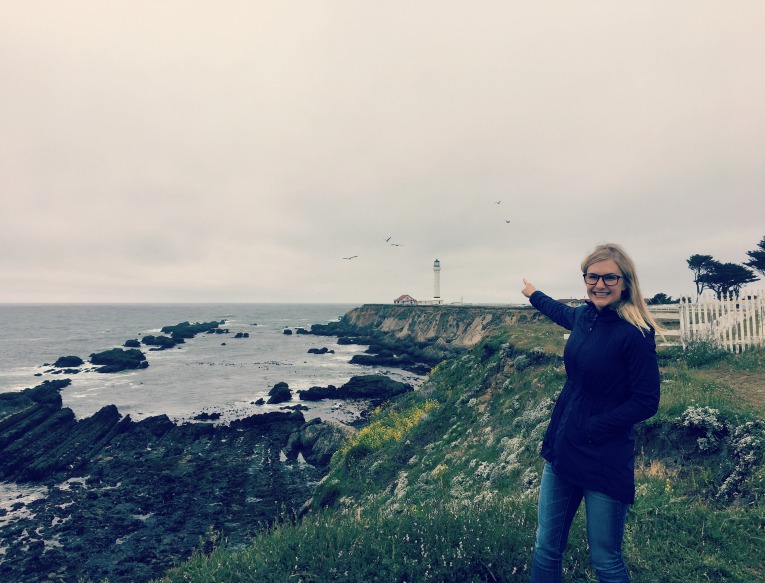 We decided to make a stop in Tomales Bay for some fresh-as-can-be oysters!
So fresh, in fact, that we had to shuck them ourselves….I had never done that before and needed to ask the fisherman for a quick tutorial. He gave us a shucking knife and a cutting board, as well as an "oyster elixir" for seasoning.
With a little practice, I could eventually get them open on my own.
We made it into San Francisco around 3 pm, in time for a quick coffee and a wander around the area for a little shopping (though wow, California sales tax is high on clothing- I think it was over 10%?? We are very lucky in Minnesota with no sales tax on clothing!)
We had 8 pm dinner reservations at Kusakabe for their Omakase dinner.
Well, that was delicious…Almost like a kaiseki dinner in Japan!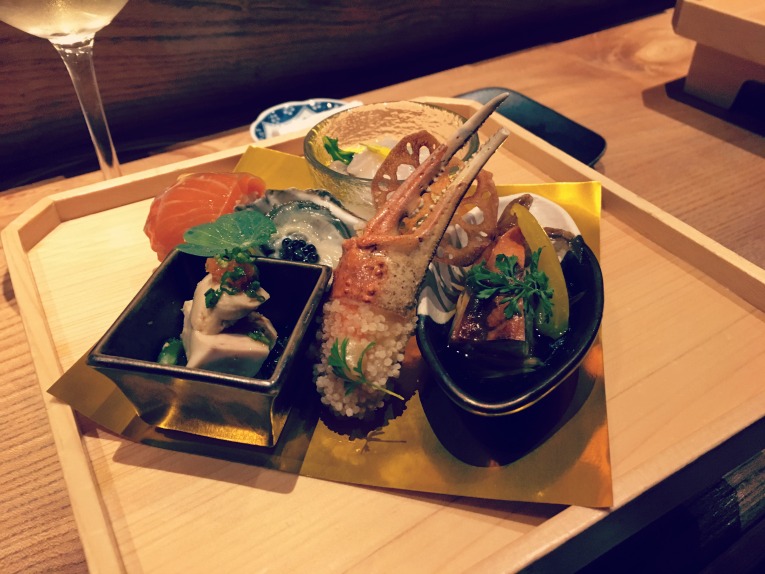 Tuesday morning, we had an 8 am flight back to Minneapolis. It was a direct flight (about three hours) but that 2 hour time change will get you- a full day of travel. I was exhausted.
All in all, a wonderful long weekend away in a new-to-me part of the country. We came home with lots of great wine (or soon-to-be-delivered wine), a newfound appreciation for shucking oysters and ab divers, and a love for all that is Anderson Valley.
Please let me know if you have any questions about our trip! I'm happy to share more details. 
(Visited 596 time, 1 visit today)