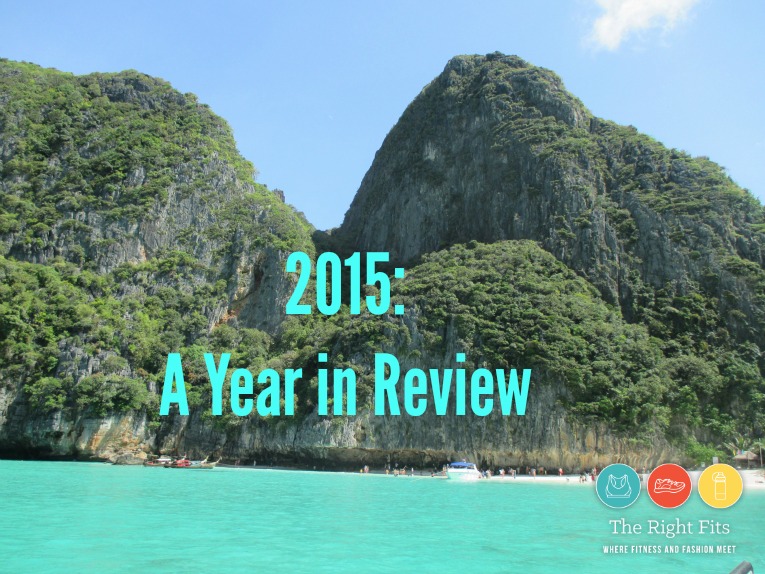 As 2015 comes to its close, I decided to take some time and reflect on the year.
I started 2015 on a three month work assignment to Singapore. I remember someone commenting then that it would be my "longest year ever" since I entered 2015 thirteen hours "earlier" than Minneapolis did, so I will get thirteen more hours this year, ha!
I wouldn't say it ended up being a LONG year- it seemed to fly right by. In fact, I would say that 2015 was a pretty strong year in fitness (and fitness fashion- I mean, hello running romper!)

It was a good year running wise, and an ESPECIALLY good year compared to 2014. 2014 included two rough marathons- the Flying Pig Marathon in Cincinnati and the Outer Banks Marathon in North Carolina. I went into both of those marathons with the goal of 3:45 and ended up over 4 hours at both. I was frustrated and ready for a change, so I decided to hire a coach.
The year 2015 began as my first training season with my coach Antonio Vega. He trained me remotely, he in Iowa and me in Singapore. We had weekly Facetime calls instead of weekly phone calls. My runs were either incredibly hot and humid in the Singapore sun, or they were on the treadmill at my extended-stay apartment. But I really liked having a customized training plan and a coach to keep me accountable.
I returned to Minneapolis at the end of January for a hot minute before zipping off to NYC to celebrate my sister's 40th birthday.

Shortly thereafter, it was back to Asia to run the Tokyo Marathon!
I guess that 2015 was the year of Asia- I spent time in Singapore, Malaysia, the Philippines, Thailand (cover photo is from the Phi Phi Islands), and Japan all within the first six months of the year. It was grand and I am so grateful for each of those experiences. It's a big world and there is so much more to it that I haven't seen, but I enjoyed the parts that I did have the chance to explore this year.
The Tokyo Marathon was incredible (as was the rest of the trip to Japan). I loved that marathon experience and was so high on running that I registered for the Grandma's Marathon while sitting at a train station in Tokyo.
(Seriously…Japan was so unique!)
I trained for Grandma's Marathon again with my coach Antonio, incorporating double runs and 70 mile weeks into my training. During the Grandma's training season, I set PR's in the 5k, 8k, 10k, and 25k. I ran an awesome city trail race called the Salomon City Trail Loppet 10 mile (definitely will be doing that one again!)
In April, I took a quick trip to Kansas City to meet my new nephew (also ran about 17 miles while I was there and joined my sister for one of her first runs post-baby!)
In May, I tagged along to Colorado where Dustin did his first ultra-marathon, the Greenland Trail 50k (I did the 25k).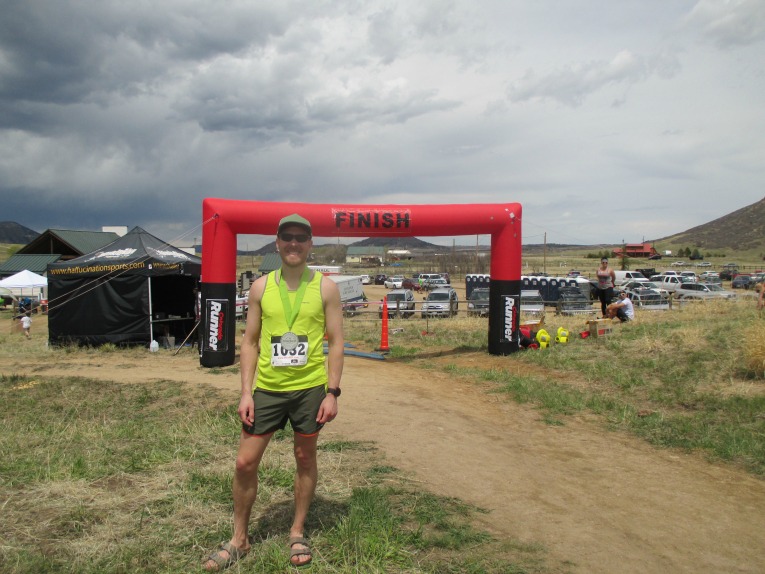 Tilda also had her own big PR at the Fast and Furry 8k- read her hilarious guest post here.
Then, it was June 20- Grandma's Marathon 2015. Did I mention that 3 weeks prior to this race I broke my toe? Yep, I went into this race with a very sore and very broken pinkie toe.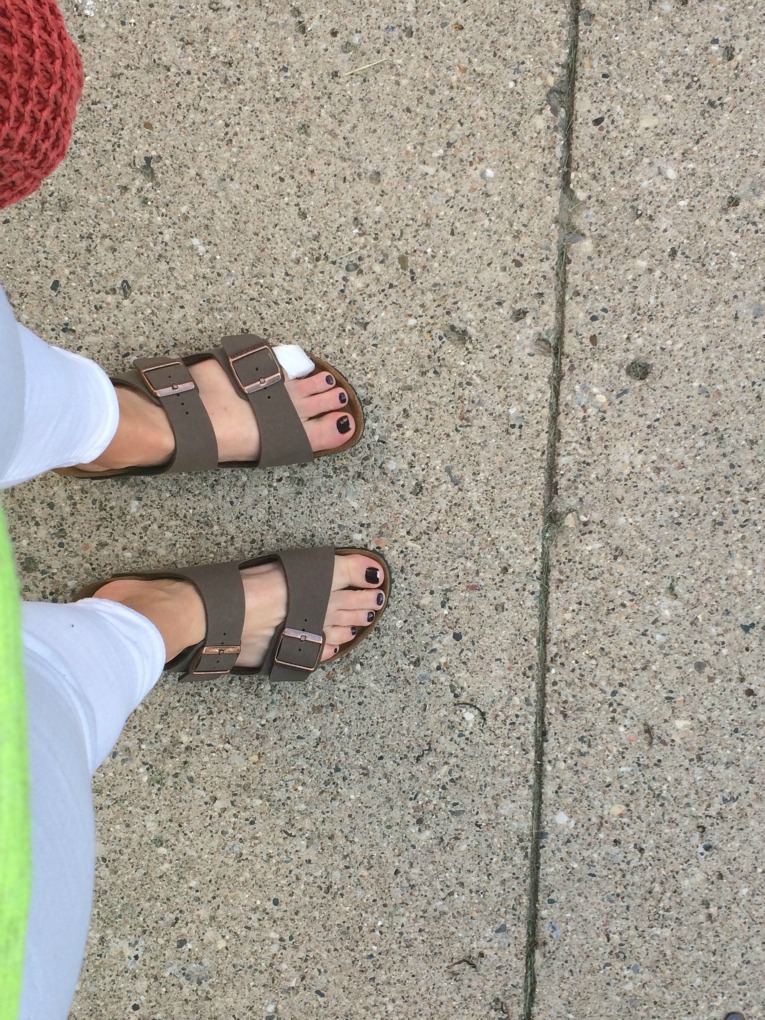 But guess what happened? It was a magical marathon in Duluth- or maybe it wasn't magic and all my hard work paid off- whatever it was, I ran a 3:41:44, a 13 minute PR. Grandma's Marathon was So. Much. Fun.
Even in the pouring rain, I had such a positive experience racing with my new friends from the Calhoun Beach Running Club and having Dustin (and many other supportive friends) out there cheering for me. Obtaining a time well under my goal of 3:45 felt so good. It also reset my expectations; I realized that I just might be capable of qualifying for Boston!
So what's a girl to do? Sign up for another marathon! Dustin and I registered for the Richmond, Virginia marathon in the hopes that that race would be the one. It was another state in our 50 state goal as well as a popular Boston Qualifying race.
Throughout the summer, there was a lot of running- running at the cabin, running races, running trails. I ran the Torchlight 5k, the MDRA 15k, the Esprit de She 5k, several Endless Summer Trail Runs, and probably a few other races too.
In August, I set a half marathon PR at the Women Rock. Though I enjoyed the race, I probably won't be doing anymore Team Ortho races after reading this terrible expose.
In September, I ran (hiked) over a 13,000 foot mountain pass at the Imogene Pass Run (Hardest run EVER but so fun!).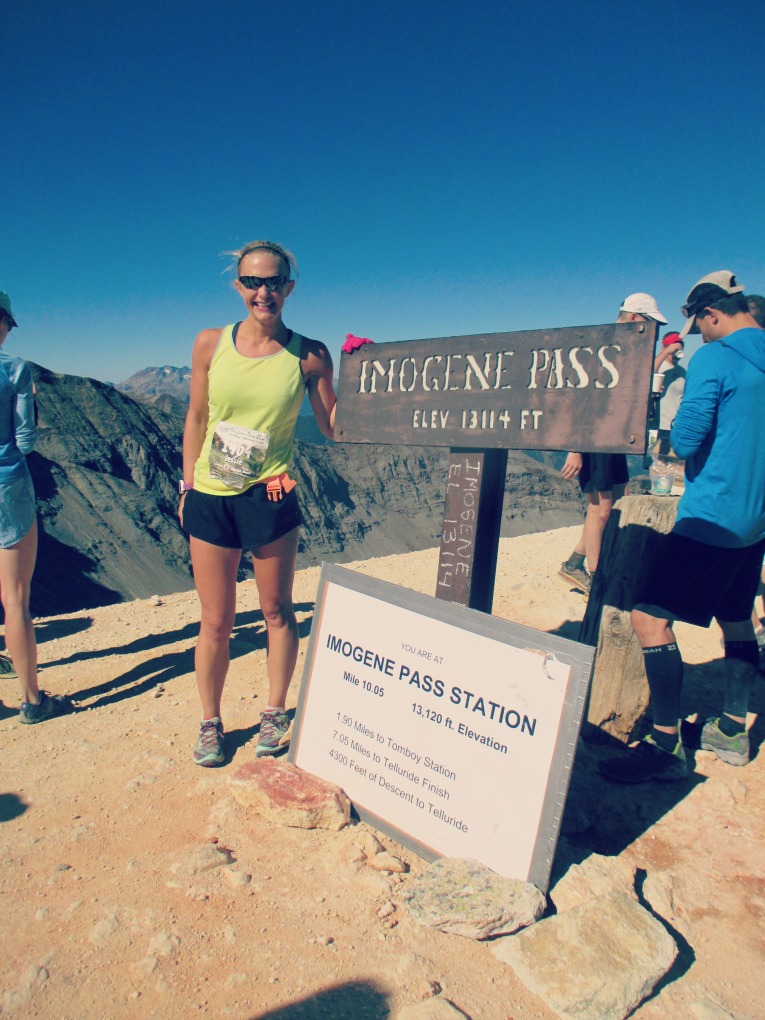 In October, I went to a running camp with Kara Goucher (AMAZING).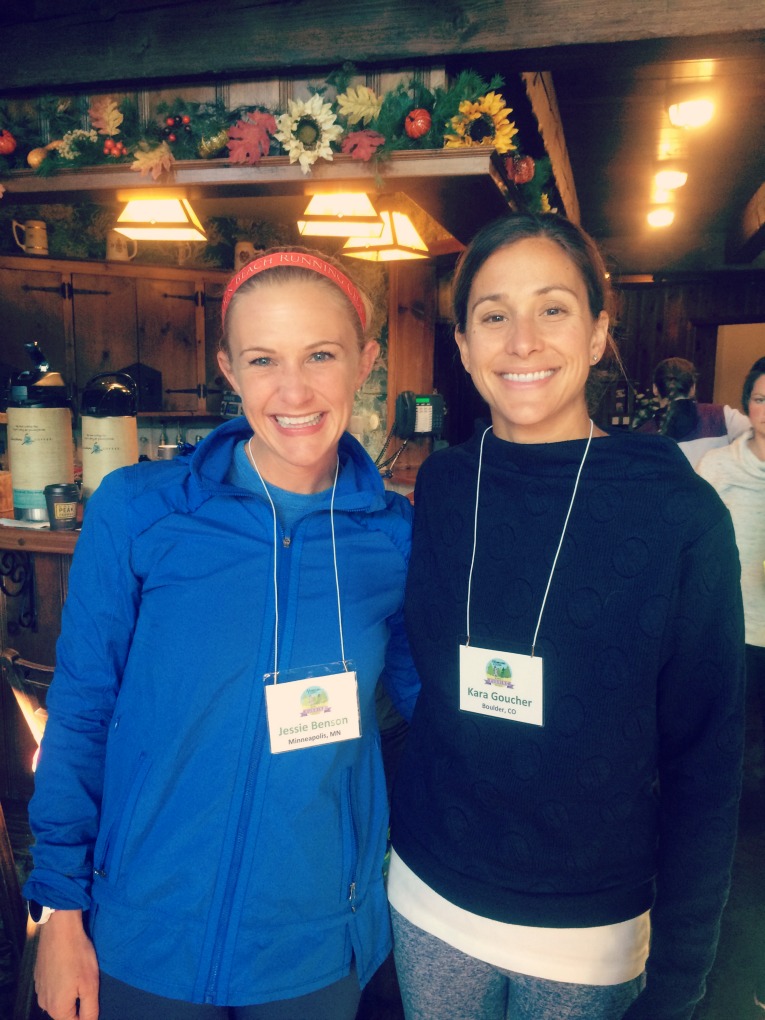 I ran a trail run in pitch black at the Night Light Trail Run 10k to celebrate the marriage of two awesome people.
I turned 34 and celebrated with a trail run.

Then came the Richmond Virginia Marathon on November 14. I absolutely loved this race. Even though I only set a one-minute PR (3:40:44), again it gave me a little more confidence that I will eventually qualify for Boston- soon, Jessie, soon! I just have to keep trying.
"You have to work really hard to succeed. Success will not be handed to you."
Tim Sloan, Wells Fargo.
The great news about the Richmond Marathon was that Dustin ran a 3:03 and easily qualified for Boston. He will be toeing the line at Boston 2017, and I'm keeping my fingers crossed that I will be there too.
We closed out 2015 with a trip to Phoenix/Sedona for Christmas- so much beauty right here in ol' America.
And then back to Minneapolis to close out the calendar year.
Highlight of 2015? This is a tough one- I can't decide if the running highlight was the Tokyo Marathon or Grandma's Marathon. They both were amazing for different reasons.
Lowlight? Of course there were rough patches- I'm not going to lie and say that it's all sunshine and rainbows. There were struggles; there were days I hated running, there were days I hated life. 2015 included plenty of stress- rough patches at work, a very scary episode with my mom's health, goodbyes to old friendships… But I think it's how we use those days to push us to work harder to make the good days (or the good races) happen. It's what we learn from those struggles and how we use them to give us perspective and make us stronger.
At a live recording of Prairie Home Companion a few years ago, Garrison Keillor said about Minnesotans,
"You have to experience cold to appreciate warmth."
I love that quote as it relates to our weather, but I also love it as it applies to this post; you have to have rough races to appreciate the good ones. You have to endure hardships to learn how strong you really are.
Looking back at 2015, I am so thankful for the experiences that running has given me. Friendships, travel, adventure- so much of it was brought to me by running. Of course, I am thankful to my biggest supporter, Dustin, my ever-loyal furry running buddy Matilda, my amazing parents and sisters, the great friends I have met in the Calhoun Beach Running Club, my coach Antonio Vega of Zoom Performance, my (hopefully) stable job, and a long list of many other people that have been there for me this year.
And last but definitely not least, I am thankful for all of you for reading this blog. I love having my little place on the internet to share and I sincerely thank you for reading it.
Happy New Year from The Right Fits.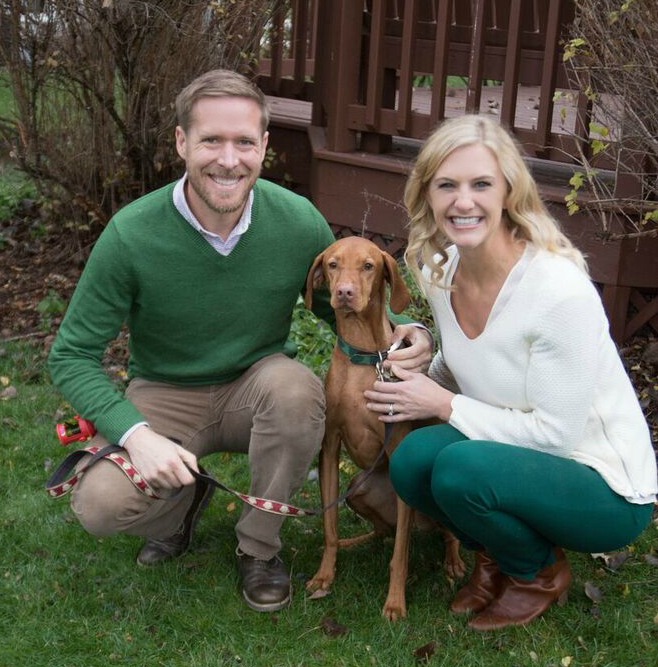 (Visited 493 time, 1 visit today)