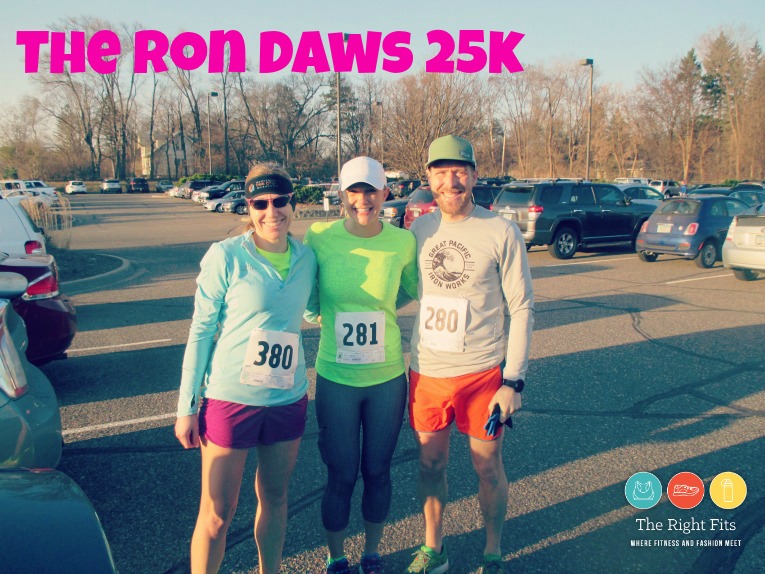 This past Saturday, I ran the Ron Daws 25k. This was my 3rd year running this race. I ran it in 2013 as a training run for the Newport Marathon and I ran it in 2014 as a training run for the Flying Pig Marathon.
Start Line:
The race starts at 8 am at a church parking lot in Hopkins. There is plenty of parking at the church as well as bathrooms and a warm place to wait. We arrived around 7:30 am, grabbed our bibs, and then did a quick 1 mile warm-up jog.
The past two years, the race registration was only $5. Seriously, $5! Well, the price went up to $15 for non-MDRA members. Though $15 is still cheap, I was a little disappointed about the increase, as this is definitely a no-frills race (my second no-frills race  of 2015 after the Irish Run two weeks ago!)
The Course:
The course is run on the side of residential roads and sidewalks in Hopkins, MN (a suburb of Minneapolis) and the actual roads are not even closed- i.e. traffic is still coming through, with just a few "Caution- Race in Progress" signs up. However, I never felt unsafe as the roads were all pretty quiet at 8 am on a Saturday. There is only one water stop that you hit four times. The course is interesting with two loops in a figure eight kind of pattern. There were maps at the start line for people to study so no one got lost. Not that I would get lost, as there was always someone in front of me. But I can imagine it might be confusing for the lead runners, i.e. the guy who ran 5:34/minute miles and lapped me, ha!
The weather was pretty good for the race, with a starting temperature of 35 degrees warming up to the mid-40's by the finish, with loads of sunshine and limited wind.
Fitness Fashion: 
I was all geared out in Athleta for the race, with the Athleta Black Static Drifter Capri  (mine are from last year) and the Athleta long sleeve twist top (no longer available, similar here), a white dry-fit running hat, and my Brooks Ravennas. I had a short-sleeved Nike top underneath and was glad I did, as I overheated quite a bit on top and took the long-sleeve off by mile 7.
My friend Gina ran with me for the first 7-8 miles before she took off. She's definitely a strong runner on the hills! It was her birthday weekend as well…no better way to celebrate than with a hilly 25k, right?

Finish Line:
This race isn't chip-timed, but instead has cross country style tracking, where they tear off the bottom of your race bib in the order in which the runners finish.
Dustin had a strong race and was waiting for me at the finish (with a camera- such a good blogger's husband!) FYI, the woman right behind me in the below picture set a state record for the 65+ age group for a Minnesota 25k. Impressive!
Post race, there were cookies and bread from Great Harvest.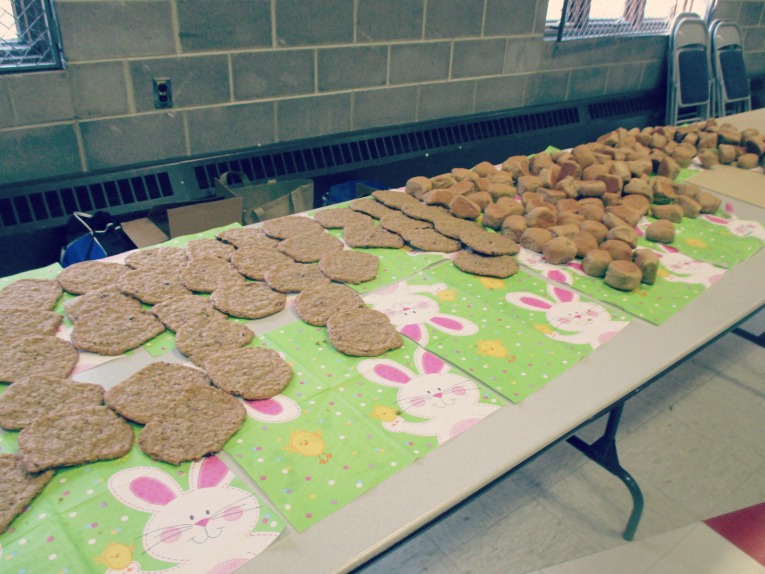 There was a big water jug with cups at the finish, but it was empty by the time I got there. We definitely had to make a pit stop on the drive home from Hopkins for some Gatorade. I needed those sugary calories!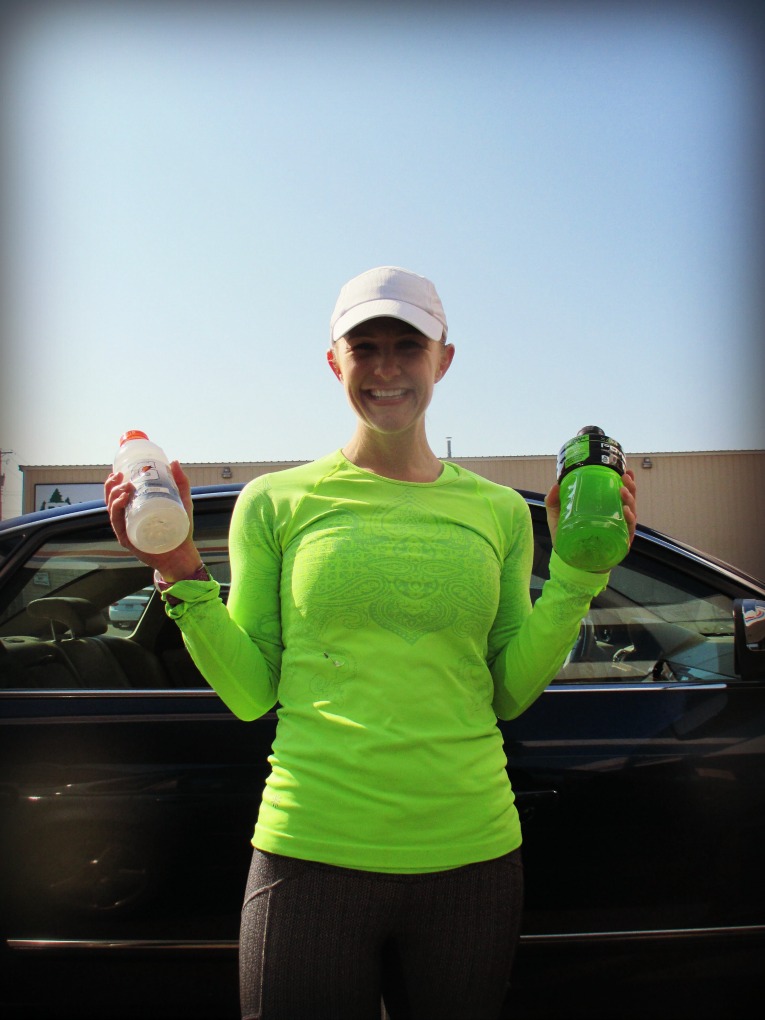 My performance:
Since this is such a hilly course, I hadn't planned on racing it, but my coach Antonio wanted me to run 8:20's for the first 15k and then drop it down to 7:45's for the last 10k…well, that didn't happen! My average pace was 8:31 and I was all over the place. I think he overestimated my strength on the hills. There is one hill on this course that people refer to as "puke" hill…it's definitely a doozy! I actually slowed down quite a bit on it the second time around (mile 13)
Mile 1: 8:11
Mile 2: 8:25
Mile 3: 8:19
Mile 4: 8:14
Mile 5: 8:17
Mile 6: 8:50
Mile 7: 8:17
Mile 8: 8:51 ("puke" hill!)
Mile 9: 8:21
Mile 10: 9:03
Mile 11: 8:55
Mile 12: 8:25
Mile 13: 9:36 ("puke" hill again- eeks!)
Mile 14: 8:23
Mile 15: 8:57
Last 0.5 mile: 8:03
Official time: 2:12:26

The 2013 Ron Daws was a really rough year; 2014 was a bit better, and this year I took 5 minutes off my time. This is such a hilly course, so I was really happy with how I ran, even though it wasn't what my coach had expected me to do. It was still an improvement and I'm happy about that! Progress is progress!
It was fun morning and I'm glad I ran Ron Daws 25k. If you are looking for a hilly long run, this is the race for you. The hills of Hopkins are definitely no joke!
(Visited 666 time, 1 visit today)