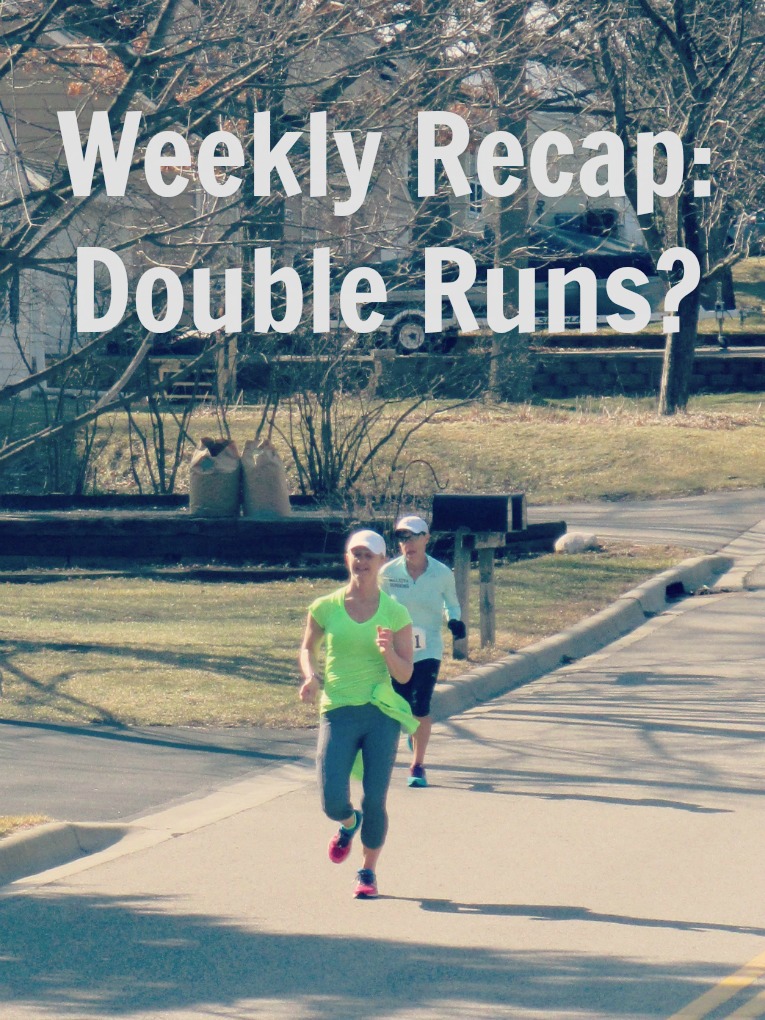 You read that title correctly. Double runs. Scary!
I am sure some of you think that double runs are the most ridiculous thing ever, especially for a girl with a marathon PR of 3:54. I mean, what possible reasons would there be for a middle-of-the-pack runner like me to do two runs a day? I had the same questions when my coach Antonio put them on my schedule. I was definitely not on board at first!
But he's the coach. I'm paying him to train me to do the best that I possibly can at Grandma's Marathon in June. This is our second marathon training together. Training with him for Tokyo was a bit unique, since it was a shortened training season and I spent most of it in Singapore. But this time, he's going to push me harder. For Tokyo, I made it up to 65 miles a week and this time he wants to get me to 70 miles/week. In order to do so safely, he believes double runs are the way to go.
All of my Garmin data/runs are loaded into a program called "Final Surge" where I can add commentary about how I felt during a run/workout. I try to give my coach as much information as possible (probably TMI, honestly!) and then we also have a weekly call. I'd like to think that he's pretty in tune by now with my running strengths and weaknesses, so even though double runs still seem like overkill to me, I'm going to follow his program and see where it gets me.
His theory is that two shorter runs are easier on your body than one longer run. My body has as much time to recover between a morning run and an evening run on the same day as it does between an evening run and a morning run the next day. For me, both runs on a double run day are done at a super easy pace. It's a way for me to increase my mileage without wearing down my body too much. He also thinks double runs are easier mentally than one longer run…I'll share my thoughts on that after I share how this week turned out!
 Monday: I met my friend Lindsey in the morning for a tempo workout: 2 mile warmup, 4 miles at tempo (7:45 min/mile), 1 mile cool-down, 7 miles total. Great run- challenging but manageable. In the evening, I met up with a long-lost college friend at Mill Valley Kitchen. I walked the ~1 mile to get there and was so happy to have decent enough weather to do so!
Tuesday: My first double run: 5.5 miles in the morning with Matilda, 5 miles in the evening; both runs were nice and easy around 9:20 min/mile. I was stuck at work until 8 pm, so my second run didn't occur until late. I ended up throwing together a 5 mile route near my office, which I have never done before. Running right from the office was a lovely reminder that you can really run anywhere (pretty much). I usually drive home first before running, but I had a bag in my car with my gear, so why waste the time driving home and risking losing my motivation to run? Instead, I ran on sidewalks and the side of the road near my office and was just fine.
Wednesday: Rest
Thursday: C2 yoga at Corepower in the morning, "track" style workout in the evening, 5.5 miles total. I figured out how to program my Garmin 220 with the details of the workout, which was 1 mile warmup, 400m, 2 min rest, 300m, 2 min rest, 100m, 2 min rest, 200m, 2 min rest, 300m, 200 min rest, 400m, 2 min rest, 800m, 2 min rest, 1 mile cool-down. I programmed the details, including the paces, in Garmin Connect, and it was SO awesome! The Garmin would beep periodically to let me know if I was outside of my "desired range" for pace, and then it would beep to tell me which interval I was on. So easy and so helpful! I will definitely be doing this more often.
Friday: 4 miles easy with Matilda
Saturday: The Ron Daws 25k! I will have a full recap tomorrow, but with a 1 mile warmup, I had 16.5 miles on the day, with 15.5 of them at a harder than long run effort (8:31 min/mile average).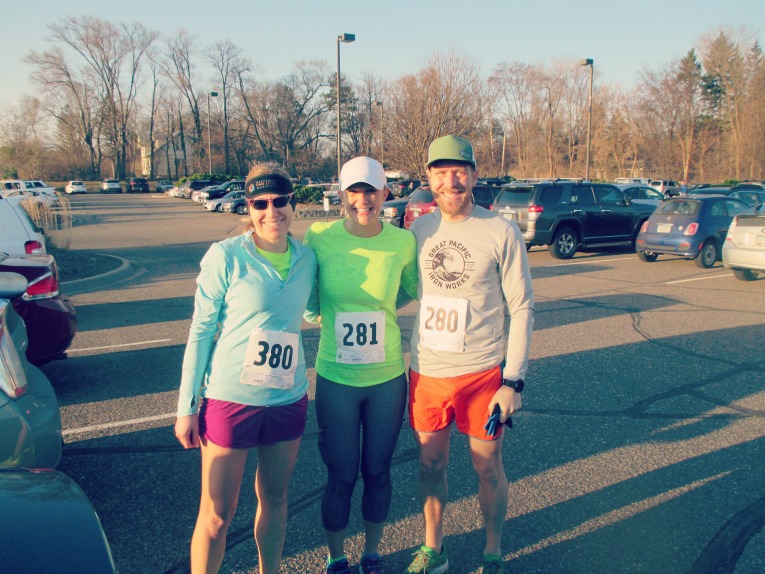 Sunday: Another double run. 6 miles in the morning, and 4 miles in the evening, about 9:15 average for both. I wore my new Sound Probiotics hat for both runs; they sent it to me with my recent refill of the daily vitamin. It looks enormous in this picture, but it actually fits well and is quick to dry.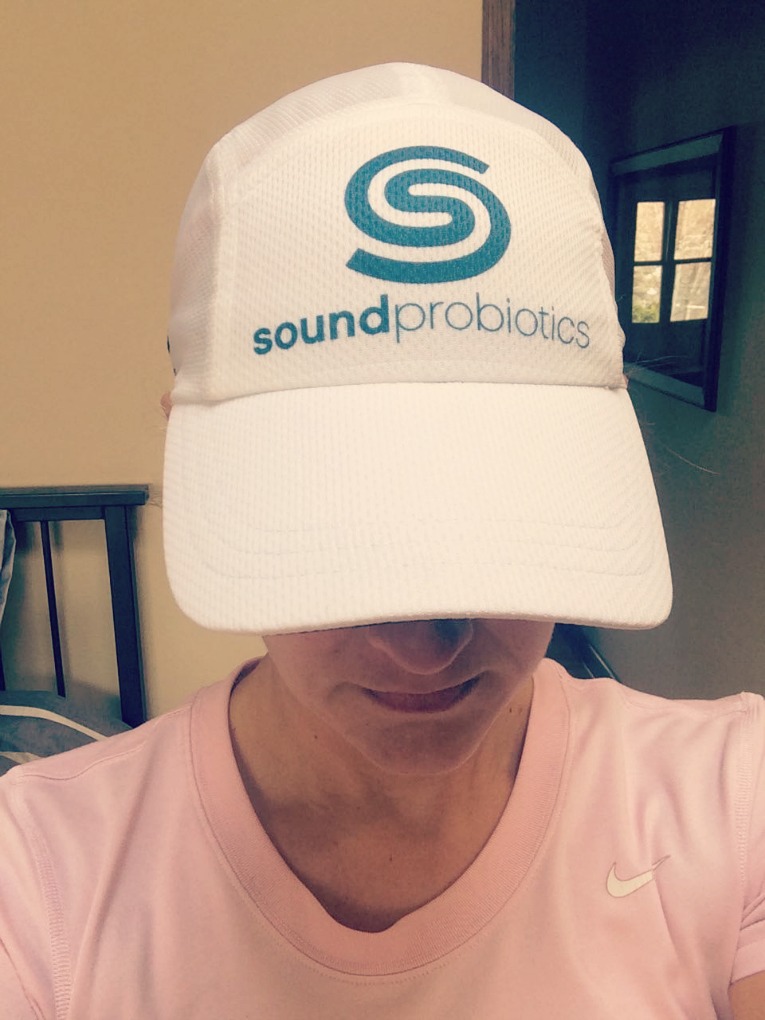 Summary: 53.5 miles, 1 yoga class, no strength
I didn't fit it any strength work this week, though my younger sister and I are trying to follow this 30 day challenge…with hopes that we'll look like the model by the end of the month…that's the way it works, right?
We are texting each other daily to stay on task.  I'll be heading to Missouri this weekend to visit her and meet her new baby boy, so we'll even do our daily challenge together! I'm also hoping to do my long run there so add another post to the "Where to Run" page!
Fitting in double runs…
I mentioned that my coach also thinks double runs are easier mentally than one longer run in a given day. He also understands that double runs aren't always possible. Life is busy. I work a full time job. I have other responsibilities! He said if they don't fit, they don't fit. But if I can make them work, I should try my best to do so.
So far, as you can see in the recap, I had two double run days this week. The first time, it wasn't so bad. I ran before work and then I ran quite late in the evening. I had close to 13 hours to recover between the two. However, today's (Sunday's) double run was a bit tougher. I ran around 9 am and then again at 5 pm. I felt like the entire day was about running…I woke up and ran, stretched, showered, etc. My second run was at 5 pm…more stretching, another shower. Usually my Sunday will include a run, but having TWO runs kind of ruined the whole day! I mean, I still got other stuff accomplished. In fact, we still had time to walk to a friend's place to meet her new poodle puppy for a play date with Matilda: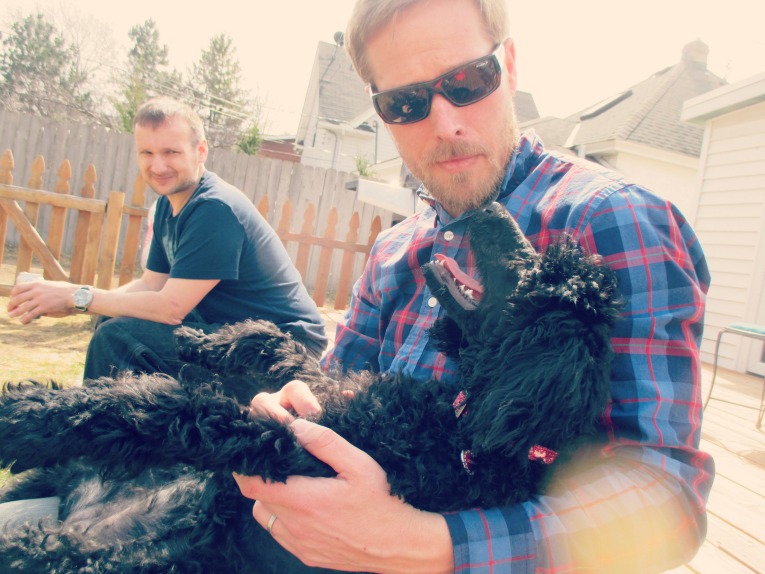 But the rest of the day was all about running. It felt harder today than it did during the week.
I don't know if double runs are always going to work for me, but I'll try to give them my best effort. I want to do what my coach tells me to do, even if I still think its a little crazy!
(Visited 339 time, 1 visit today)