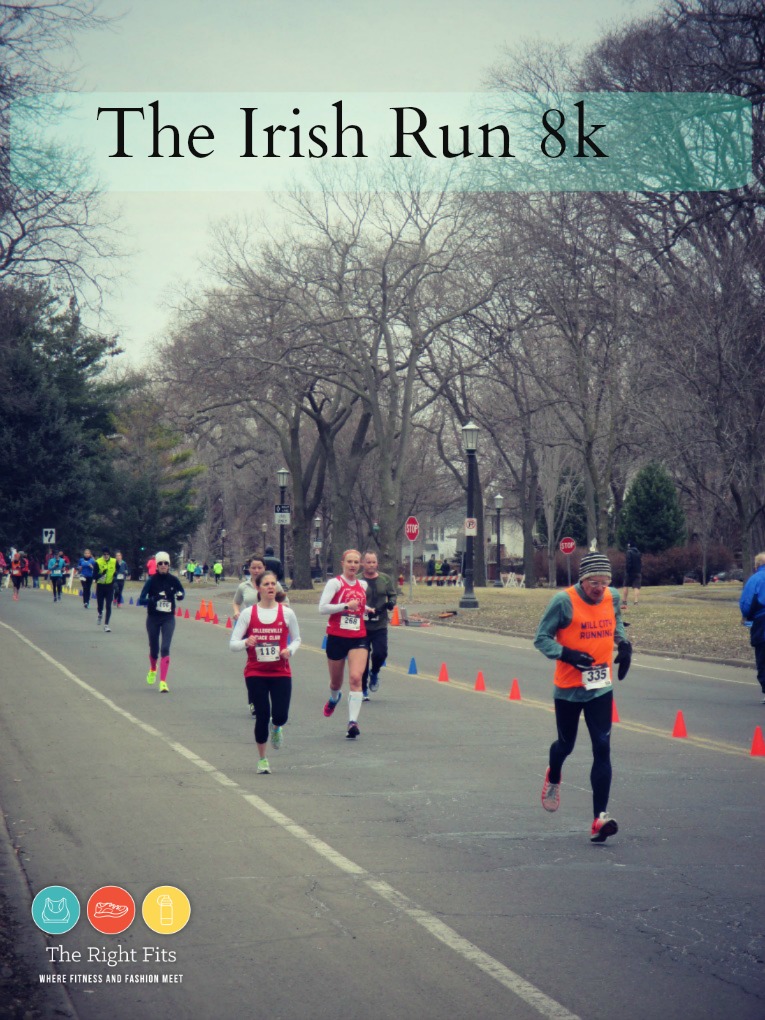 Last Sunday, I ran the Irish Run 8k.  There aren't a ton of 8k's out there but it's actually a pretty fun distance. An 8k is nearly 5 miles. With a 1.5 mile warmup and 1 mile cooldown, I ended with 7.5 miles on the day, which was a solid workout!
The Irish Run 8k race has been around for many years. From the race's website, "the race began as the St. Patrick`s Day Mini Marathon, put on by a St. Paul civic organization. The records are a bit murky, but the first race was held in 1973, making 2015 the 43rd edition of the event. GBS Sports (now called The Sporting Life) took over the event in 1980."
It has a unique start time of 1:20 pm, which does make fueling a bit of a challenge. It's not a time my body is used to running! I ate a normal size breakfast (whole-wheat English muffin with peanut butter and honey and a banana). I spent the morning doing normal Sunday chores- cleaning, grocery shopping, walking Matilda. By the time we left for St. Paul around 12:15, I was definitely hungry. Yet I didn't want to eat anything else until after the race. Fortunately, I felt okay during the race, but was more than ready for a big plate of scrambled eggs by the time we got home!
Why does the race start so late…? Here's what the website says:
"The late start is a combination of tradition, courtesy and good sense. The 8K race has always started at noon or later (now 1:20 PM). This allows the more than 50 churches on or near Summit Avenue to complete their services without traffic disruption. It also allows the temperature to rise to near the high for the day, which can be nearly 20 degrees warmer than the overnight low! That seems like good sense, doesn`t it? "
Packet pickup was in the gym at the elementary school. It was definitely no-frills! The bib bags were just hanging on a rack for you to pick up yourself.

I would say that this is a "runner's" race, without a lot of swag, though we did receive a dry-fit short sleeved shirt. Runners could opt out of the shirt for a cheaper registration.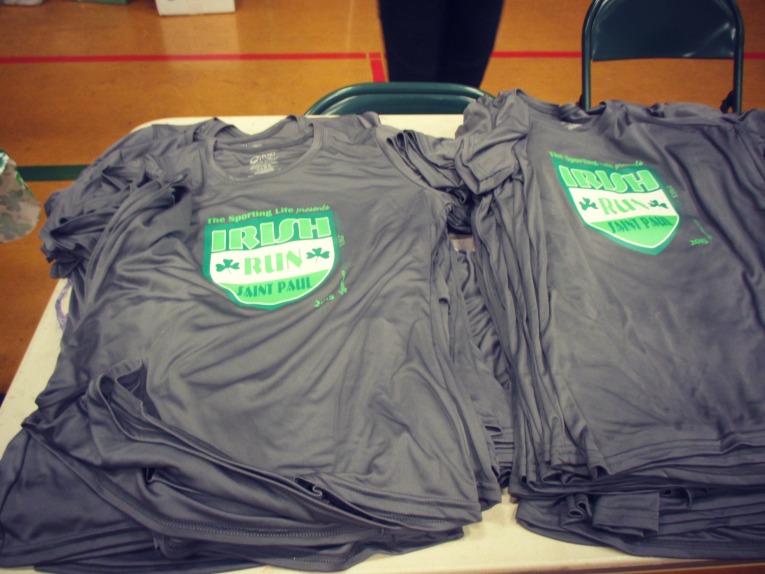 The race was tiny- I think there were less than 500 finishers. But it is such a fast race! Some of the fastest local guys and gals show up for this race. The winning men's time was 23:57- that's a 4:49 minute/mile! Incredible!
I actually was pretty pleased with my time. I tried to treat it as a tempo workout. Here are my splits:
Mile 1: 7:23
Mile 2: 7:45 (this was definitely the most uphill and into-the-wind mile!)
Mile 3: 7:34
Mile 4: 7:15
Mile 5: 7:36
Total time:
Dustin had a really strong race!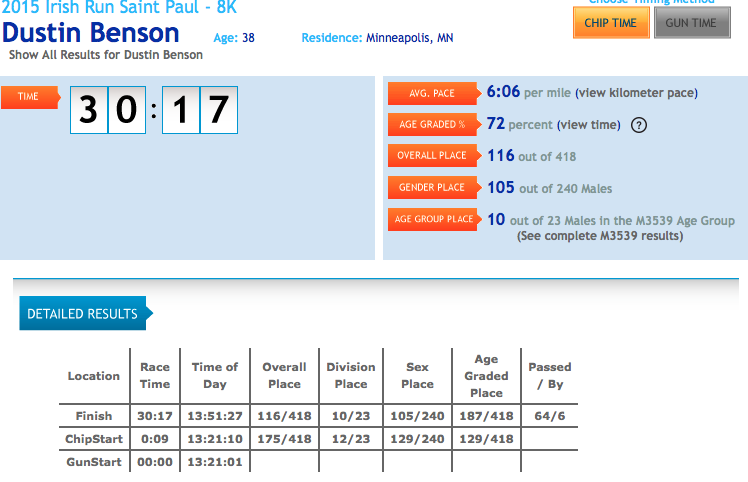 It must have been his new racing flats, the Brooks T7's!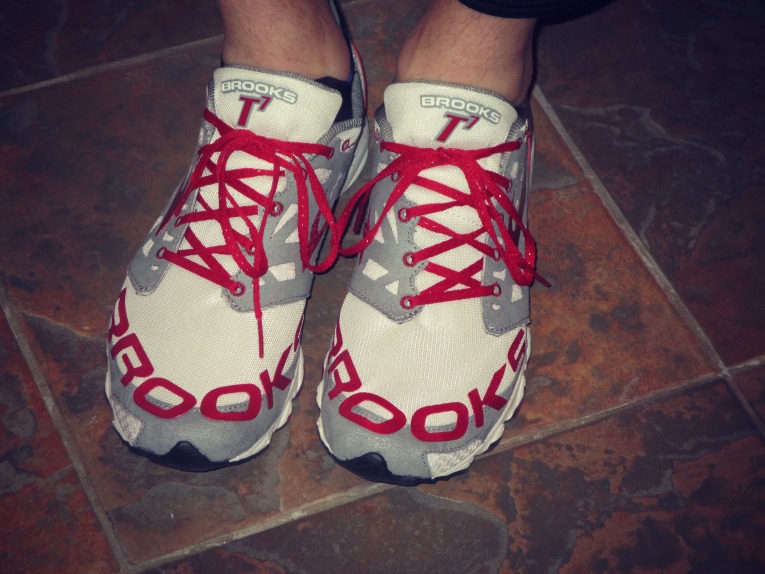 Our running club also recently purchased these awesome knit caps. I was hoping that I wouldn't need a knit hat though until next winter, but Minneapolis is getting several inches of snow right now. SERIOUSLY! Not pleased…though I am pleased with this cute hat!

Back to the race…
This race doesn't have any post-race party. Like I said, it's a runner's race, but I like it that way. It's cool to do a race that is all about the race. The course itself isn't all that flat. I mean it is Summit Avenue, so there are some rolling hills. It includes an out-and-back where I could watch those incredibly fast guys come through. Inspiring!
Our running club participated in this race as part of the USATF racing circuit. This was the kickoff race of the season. Great job Calhoun Beach Running Club!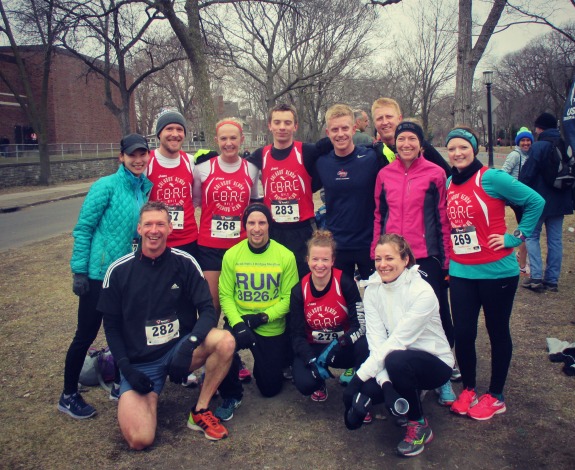 All in all, a good race. Each year, I kind of dread that 1:20 start time, but after the race is done, I am excited to do it again (maybe faster!)
See you next year  Irish Run 8k!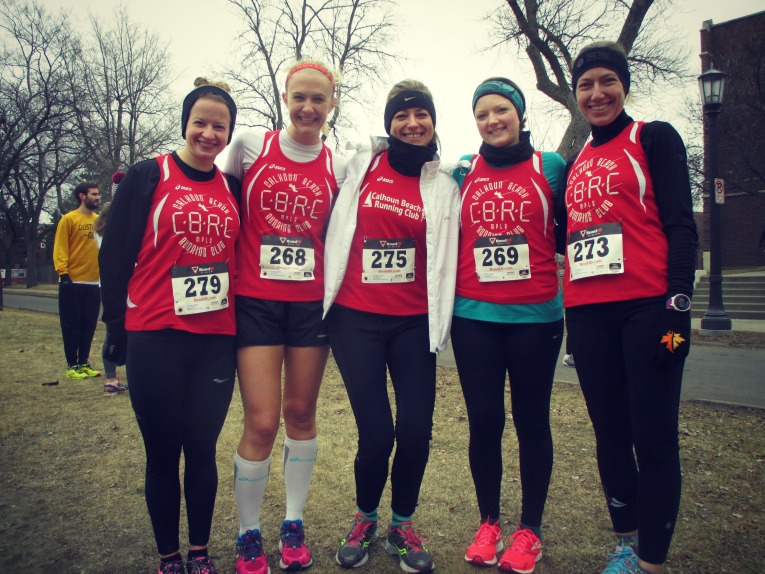 (Visited 284 time, 1 visit today)