Fitness Fashion Friday is back! Today, I'm telling you about my new favorite running jacket. Now, I have not fallen out of love with my Athleta Reflective Running Start Jacket. But now that the temperatures are warming up and the sun is out for longer, I don't necessarily need to always wear my crazy awesome glow-in-the-dark jacket!
When I received the Brooks catalog the other day and I was instantly throwing a fit for the PureProject Running Jacket II.
So. Darn. Cute.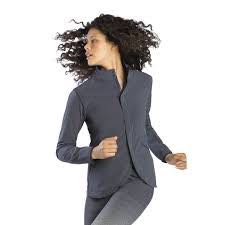 I'm a Brooks girl when it comes to my running shoe of choice (Brooks Ravenna all the way) but they also do a really great job with apparel as well. I love their Infiniti tights and my friend Katie at Prairie Ponderings loves her Brooks Utopia tights.
This PureProject Jacket is just as great! It's not just cute- it's functional too. It's water and wind-proof in the main body and has 360-degree tonal reflectivity.
"Brooks women's Pure Project Running Jacket II has all the features you expect from a high-performance jacket with unexpected style that looks great on the run, at work or out on the town…The front and back petal hem adds a kick of sophisticated style while understated function can be found in the two front pockets, the draft flap on the zipper and 360-degree tonal reflectivity."
Unfortunately, the gray version that first caught my eye was sold out really quickly in a size medium, so I went with the patterned version instead. I love it just as much!
The jacket is definitely where fitness meets fashion. Love it.
I wore this jacket for my 7 mile run (with some tempo intervals) on Thursday. Temperatures were in the high 40's with some wind and I stayed dry and cozy. Fashion and Function.
Free 2-day shipping and free returns. If you don't like it or its the wrong size, no worries! For reference, I purchased a medium,so I can layer as necessary underneath. I'm quite happy with the fit; roomy but not baggy.
One downside? The pockets don't have zippers. If you have been reading for awhile, you might remember that I don't always have the best luck with my house key on runs, so I kind of need a zippered pocket…BUT, there is velcro on a small inner pocket, so that should work just as well!
I'm a pretty big fan of the whole Pure Project line at Brooks.
"Embrace the simplicity of the run with mindfully designed apparel"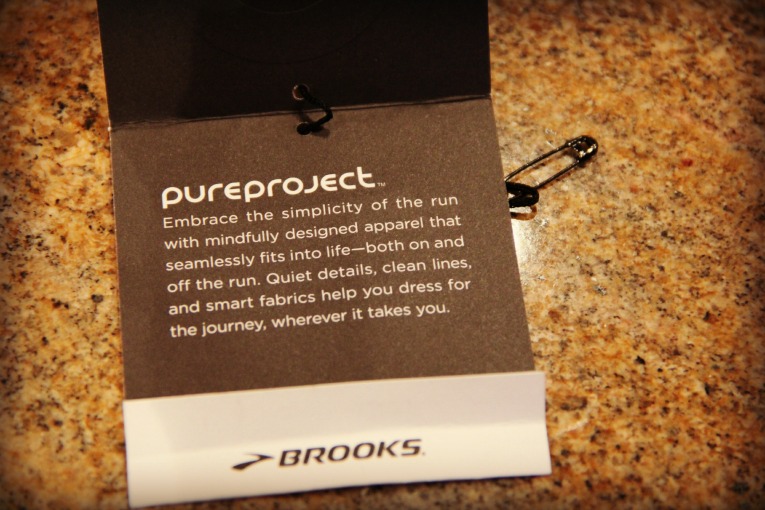 Check out the whole Pure Project line here and let me know what you think!
(Visited 1,192 time, 1 visit today)