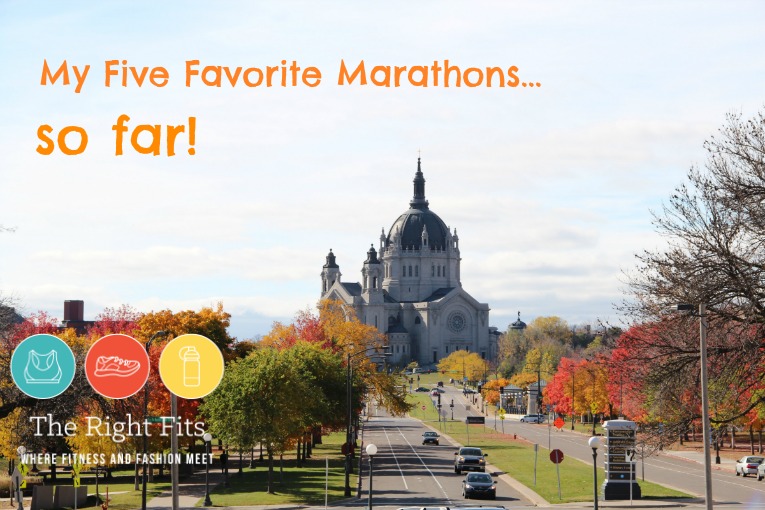 Every marathon is special in its own way. I have fond memories of all of them, from the tiny Marathon-to-Marathon in Iowa to the world-renowned Berlin Marathon! As corny as it is, each marathon was an important part of my running journey. I could write a post about what I loved about each and every one, even the ones that were really hot or where I had a disappointing personal performance. With that said, there are five in particular that stand out as my favorites…so far!
(For a full list of the marathons I have run, check out THIS PAGE.)
Here are my five favorites:
1. Big Sur International Marathon
website
I ran this marathon in 2009, before I had joined the Calhoun Beach Running Club and long before I was working with Antonio Vega as my coach. I trained for it on my own following a Hal Hidgon intermediate training plan, but I didn't train on any hills and this course is VERY hilly! So it was a tough race for me.
However, at the top of big hills what do you get? Amazing views! The course goes along the Pacific Coastal Highway from Big Sur to Carmel and it is absolutely stunning. There are also a lot of charming parts to this race, like a piano player at the top of the main climb, a drum line, strawberries around mile 24, a unique medal, and the chance to stay in Carmel (which is such a cute town.) No recap available on the blog because this was before the blog existed.

2. Richmond, Virginia Marathon (the Anthem Richmond Marathon)
website
My Recap
I ran this marathon last fall and was actually surprised by just how much I liked it. It's advertised as the "Friendliest Marathon" and it was! It was also very easy logistically. We stayed at a hotel right at the start line. It was a looped course through some very beautiful neighborhoods, along the river, finishing in a beautiful park on the water. You get a souvenir blanket at the finish. Super fun day and friendly town. Great weather. Not an entirely flat course, but overall manageable.  Dustin had a big PR here.
A+ for Richmond!

3. St. George (Utah) Marathon
website
My Recap
I ran this marathon in 2011 and it was one of the first marathons I wrote about on the blog (check out this post…man, I've come a long way with formatting!) I loved this marathon because of the beautiful course and impeccable organization. It started at 6:30 am high above St. George, running through gorgeous Snow Canyon. Most of the course is downhill, but there was a significant hill in the middle miles called the "Veyo Hills." We stayed at this awesome little hotel/resort called the Inn at Entrada. The volunteers at this race were phenomenal. They would rub Ben-Gay (or whatever it's called) on your sweaty legs at the support stops. They offered Vaseline and anything you needed. The finish line was very organized and had a ton of food and goodies.

4. London Marathon
website
My Recap
I ran this marathon in 2016. Read the recap here. I had an injury leading up to the race so I really just ran the marathon for "fun" and FUN it was! I couldn't stop smiling the whole 26.2 miles. I loved the course which went through all the major landmarks of London and I loved the grand finish line at Buckingham Palace. Great weather, great flat course, fun costumes, fun spectators. Running across the Tower Bridge with thunderous cheers from the spectators is something I will never forget. I highly recommend that you run London if you can.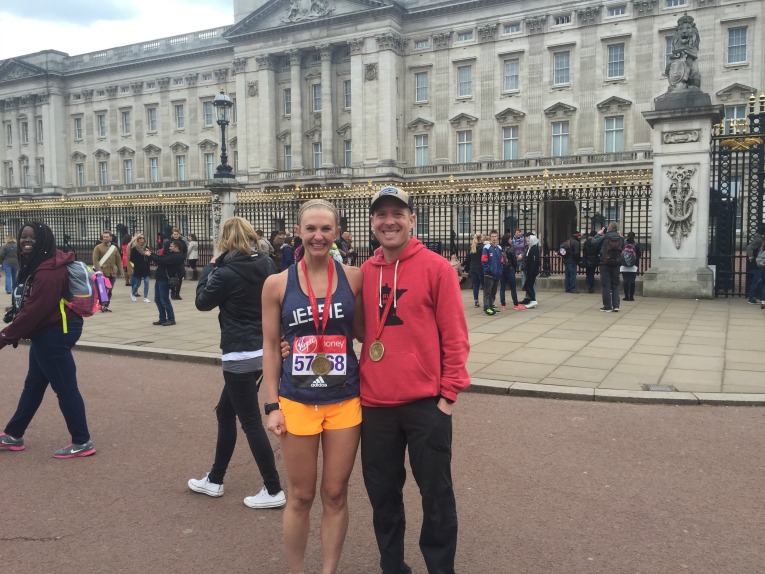 5. Tokyo Marathon
website
My Recap
I ran this marathon in 2015 and absolutely loved it. You get to run through some of the coolest parts of the city and the people at this race were hands down the nicest volunteers (even nicer than the St. George volunteers!) I will never forget coming through the finishing chute towards the gear check and receiving standing ovations from the volunteers. It was so unique and so special. Very cool course, very cool experience overall.
The organization of this World Major marathon was superb. It was very easy to understand what to do/where to go, even though we didn't speak Japanese!  This marathon will always have a special place in my heart. Loved it. Of course, it helped that my Japanese in-laws were there cheering for me. Just a spectacular experience overall.
If you have the chance to travel to Japan, do it! Be sure to check out Kyoto in addition to Tokyo.  Read more posts about my travels in Japan here, here, here, here, here here here and here. So much to share from that trip!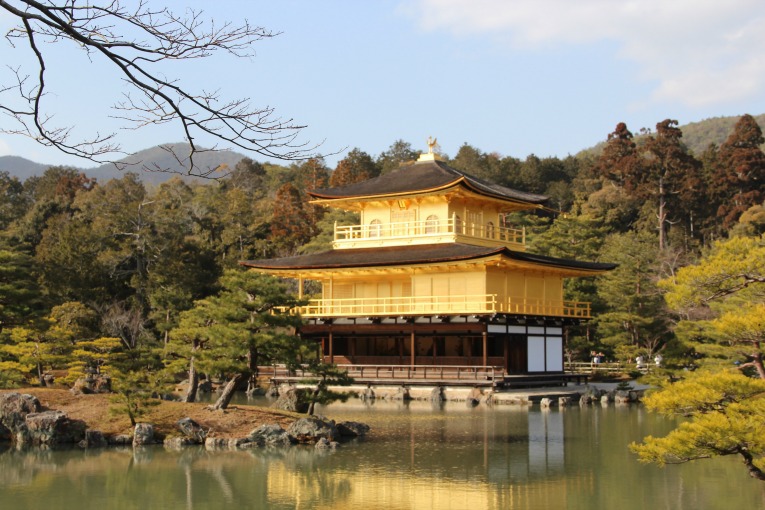 BONUS: Twin Cities Marathon
website
Well, what can I say. The Twin Cities Marathon- my favorite. I'm very excited for my sister Erin to experience this marathon in about 30 days. I hope she loves it as much as I do! It's really a gem.
I know the course like the back of my hand; I have runs all parts of it so many times, via "Capitol runs" with my running club or just through regular training runs. October is a breathtaking time of year in the Twin Cities.
This really is the most beautiful urban marathon; their tagline is true! It is run on miles of gorgeous lake trails and parkways and along the Mississippi River to finish in St. Paul at the Capitol building.
And the spectators! The fans are awesome (I speak from experience as an amazing fan, haha!)

Sure, the Twin Cities Marathon course has some hills coming up to Summit Ave from the river, but it really not that tough of a course. And the finish line coming up over that last hill to the capitol is one of my favorite finishes.
What's your favorite marathon or race? Have you done any of the ones on my list?
(Visited 610 time, 1 visit today)