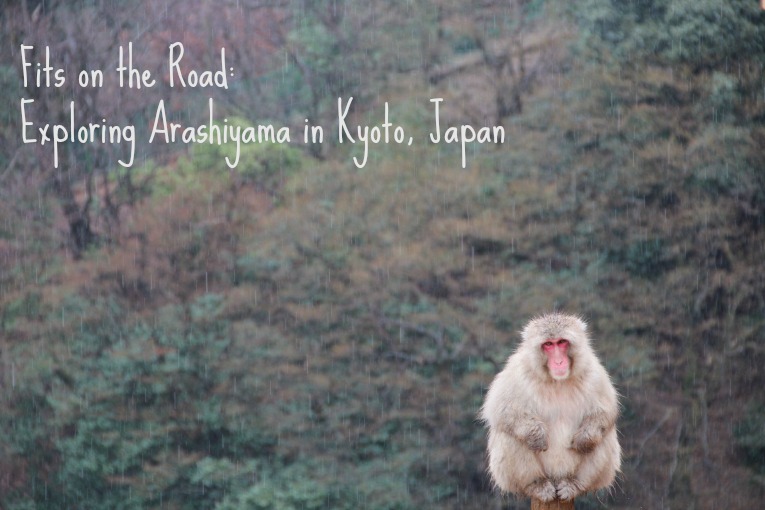 Our second day in Kyoto was quite a gloomy, wet one weather-wise. It was bound to happen; we had plenty of sunshine throughout the trip, so it seems inevitable that there would eventually be a rainy day or two. Fortunately, we had brought umbrellas. You know what I always say, you never regret bringing your umbrella…you only regret not bringing your umbrella.
It wasn't so bad wandering in the rain, but we did skip a few of the temples that we might have otherwise had time for. We took the subway to a western area of Kyoto called Arashiyama to explore.
There in Arashiyama, we still saw a few interesting temples with Japanese gardens that were quite beautiful.
Near the above temple was a beautiful bamboo garden: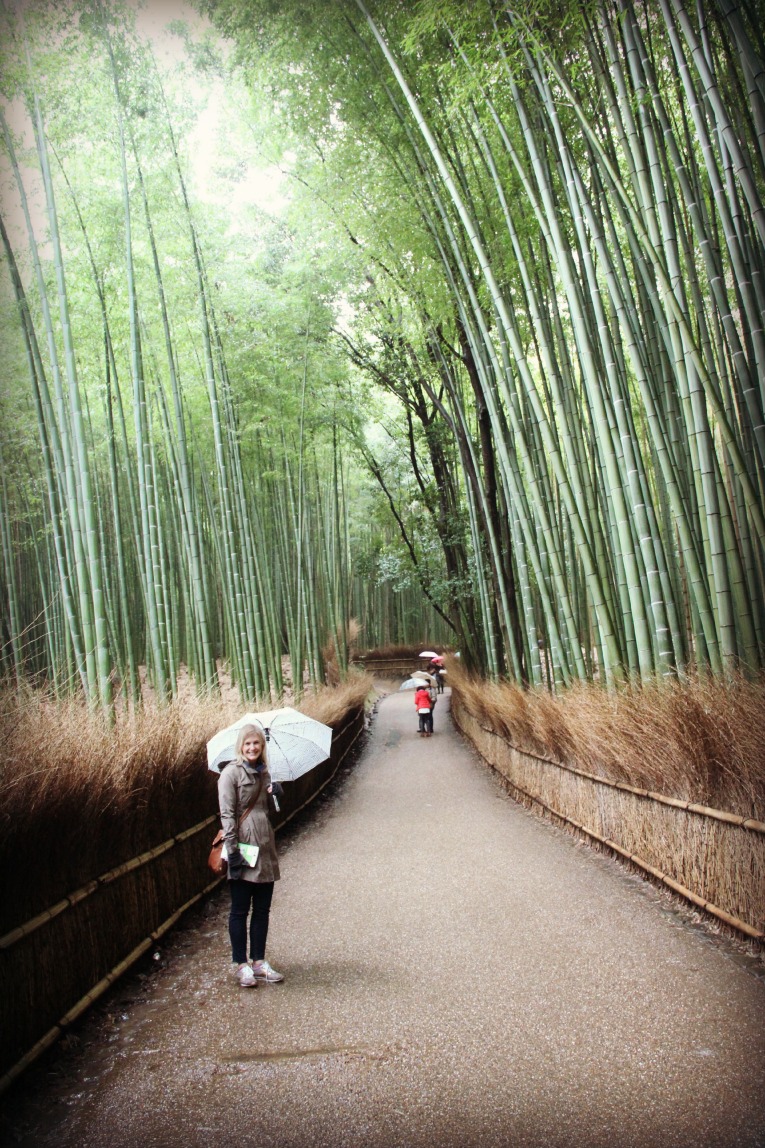 Absolutely beautiful!
The rain didn't stop us from making the long hike up to Iwatayama Monkey Park.
I was a little worried that the monkey park would make me sad (like zoos often do), but it wasn't so bad because the monkeys were totally free. If you wanted to feed them snacks (apples or peanuts on the day we were there), you had to be inside this caged shelter…i.e. rather than the zoo where the moneys are caged, this time the monkeys were free and you were in the cage!
The monkeys were actually pretty gentle when they took the food from your hand. I couldn't get over how human-like their fingers and nails were.
You weren't allowed to feed them outside the caged shelter because the team behind the monkey park didn't want the monkeys to become aggressive towards humans. Therefore, outside the shelter, they were accustomed to not getting any food, so they were very uninterested in the humans.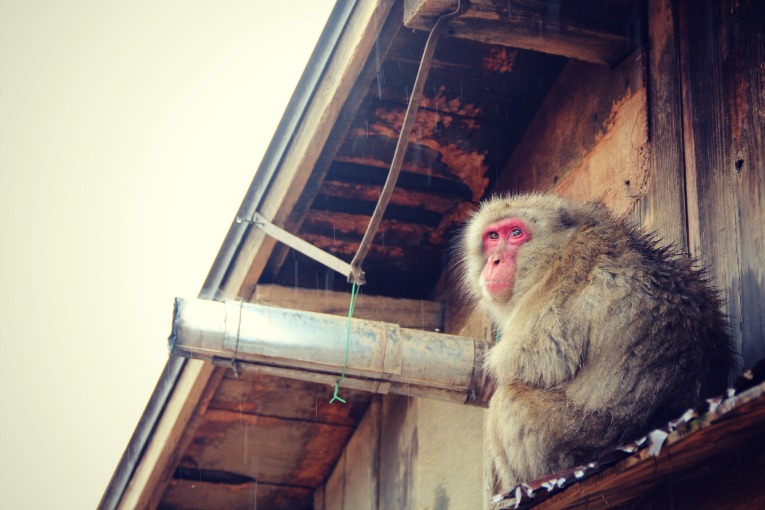 After hanging out with monkeys for awhile, we decided that a rainy day was a perfect day to explore the Nishiki Market back in central Kyoto, as this market was totally protected from the rain.
The Nishiki Market had all kinds of vegetables, snacks, candies, dried fruits, souvenirs, and more.
I tried to be adventurous…by trying an octopus stuffed with quail egg…not too shabby!
By the end of a full day of walking in the rain, we caught the train back to Tokyo. Our time in Kyoto had come to an end. In fact, our Japan trip was coming to a close; but we still had a few more nights of vacation, including a night at an onsen with my in-laws and a bit more exploring in Tokyo.
(Visited 342 time, 1 visit today)