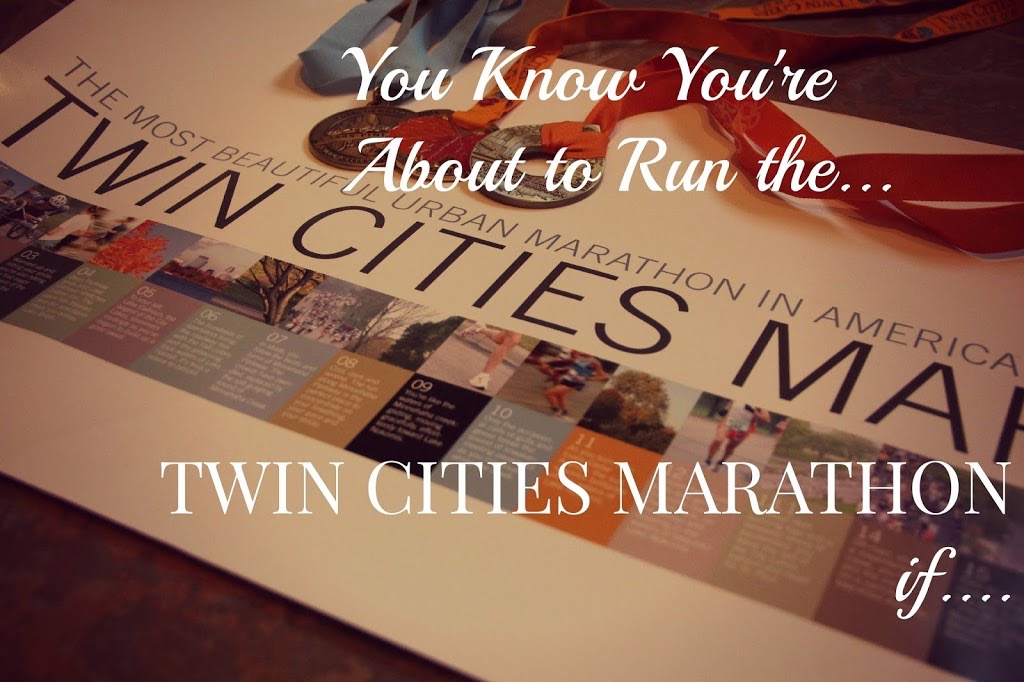 "How do you know someone is running a marathon?"
"Don't worry. They'll tell you."
But there are other ways people will know you're about to run a marathon. For many of you, that marathon is the Twin Cities Marathon this Sunday, October 9th!
Here are some ways I can tell that you're about to conquer TCM 2016!
1. Your want to eat ALL the things. Taper hunger is real!
2. You are relentlessly watching the forecast (Don't lie to us Sven! Low of 45 and high of 62? Sounds pretty great!)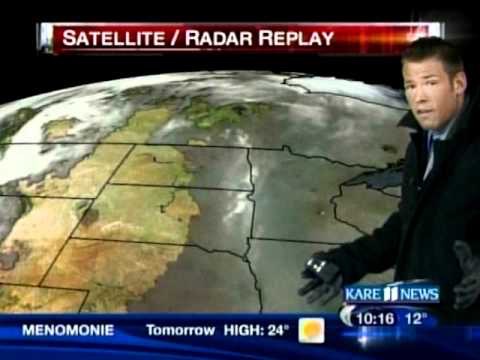 3. Your friends are wondering what happened to you, as you have been living like a hermit to avoid getting sick, making sure you're sleeping enough, eating right and not drinking alcohol! (Good job doing the right things during the taper- it will be worth it!)
4. You're printing out pace bracelets, practicing your mantras, and reflecting on your running journal.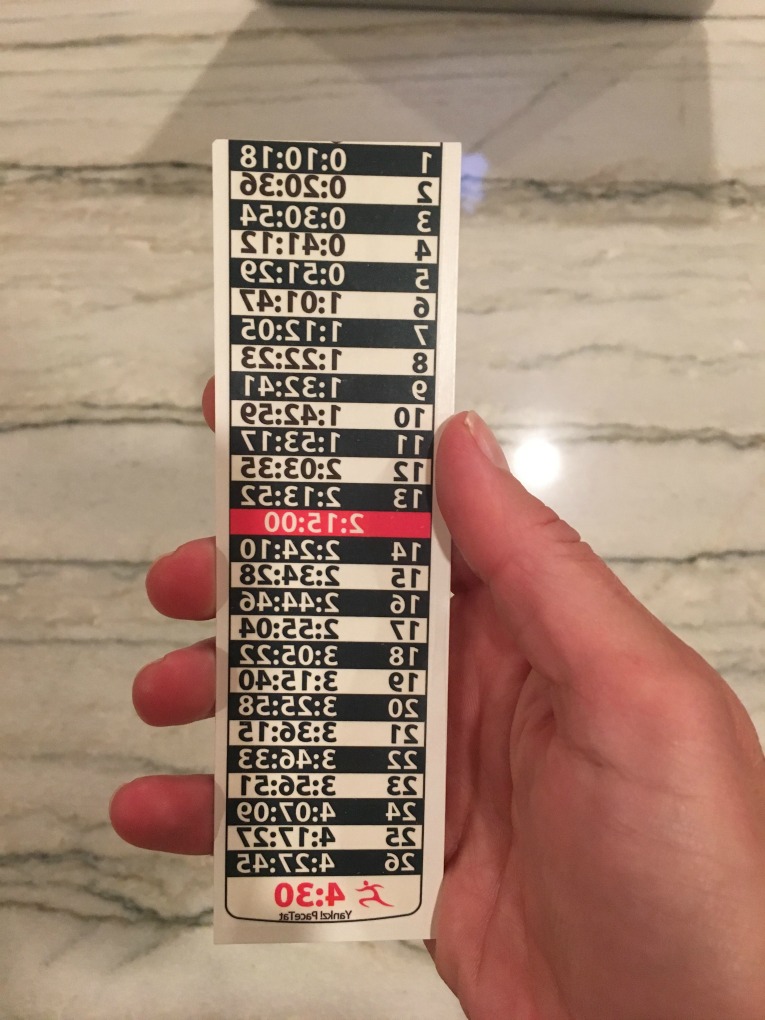 5. You're drinking Powerade Mountain Berry Blast to develop a taste for it.
6. You're handing out spectator guides to friends and family…and maybe strangers (!), letting them know when and where to cheer for you.
7. You can't have a conversation without somehow mentioning the fact that you're running the Twin Cities Marathon this weekend.
Let me know any other ways to know that someone is running a marathon (particularly the Twin Cities Marathon!)
And of course, good luck to everyone running the Twin Cities Marathon this Sunday! As you know from this post, it's one of my all-time favorites.
Enjoy the most beautiful urban marathon 🙂
Here are some of my favorite mantras for you to keep repeating to yourself!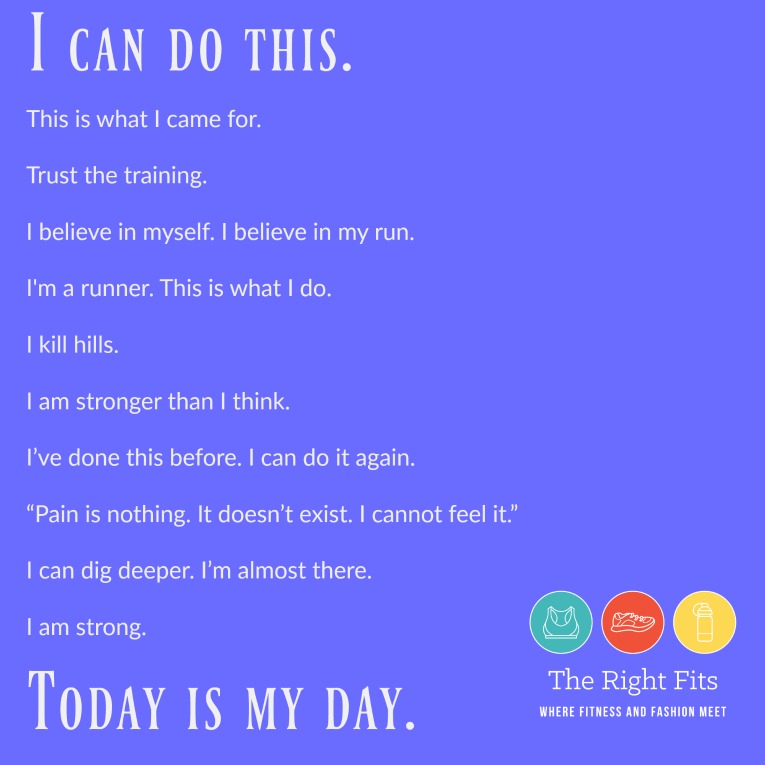 (Visited 547 time, 1 visit today)