Catching up? I've been in India for 5 weeks for work. Read these posts to see what I've been up to!
Week 1 in Mumbai
A Tour of Mumbai
Week 2 in India
Visiting Jaipur, Rajasthan
Week 3 in India
How to Visit the Taj Mahal in a Weekend From Mumbai
Week 4 in India
Running a Half Marathon in Mumbai
Last Saturday, (the weekend when I ran the half marathon in Mumbai on Sunday), I had planned to do a market tour with Hemali of Bravo Bombay. Unfortunately the weather was about as terrible that day as it was the day of the race, so she cancelled. But this tour was one that I really wanted to fit in.
I only had one week left in India, so I figured that I needed to find a way. Fortunately the bazaar tour that she offers is a shorter one, so we planned to meet early in the morning before I went to work and then I would shift my working hours just a bit later.
Hemali's company is one of the only ones I found that offers a market tour like this, which makes sense, as she is a bit of an expert!~She knows this area quite well- in fact she lives right in the heart of it all.
In fact, at the end of the tour, she invited me over to her house, which was one of the highlights of the day, or even the trip! More on that later.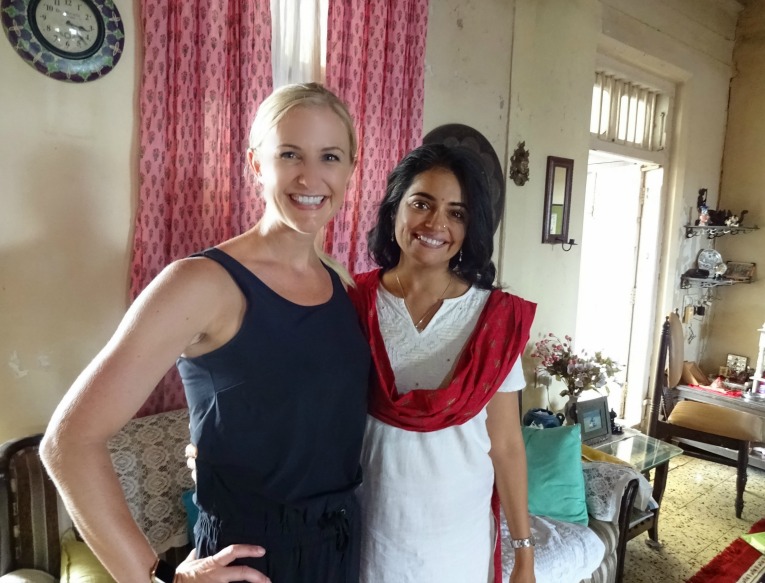 Here is how she explains this bazaar tour:
"The truth is that Bombay's heart lies not in its monuments, but in the chaos of its rustic, exotic bazaars. On the walking exploration of these lively native bazaars you can experience the delightful mix of energetic street markets, colorful people, multi-cultural mix of mosques & temples, pulsating crowd & much more!"
The stops on this tour were probably not visited exactly in the below order, nor do I know exactly where each picture was taken along the way. I'll just share a ton of pictures to try to capture what I experienced.
My neighbor back in Minneapolis is from Bombay (i.e. Mumbai) and he said "Bombay is best experienced with ALL your senses." I agree with him!
This post will give you an idea of the sights but you need to come to Mumbai and take the tour, so you can really experience it- the sights, the sounds, the tastes, the smells, ALL THE FEELS 🙂 .
I probably learned more from the city tour I took with Hemali, but this market tour (and the visit to Hemali's house) were more memorable than all the historical sights.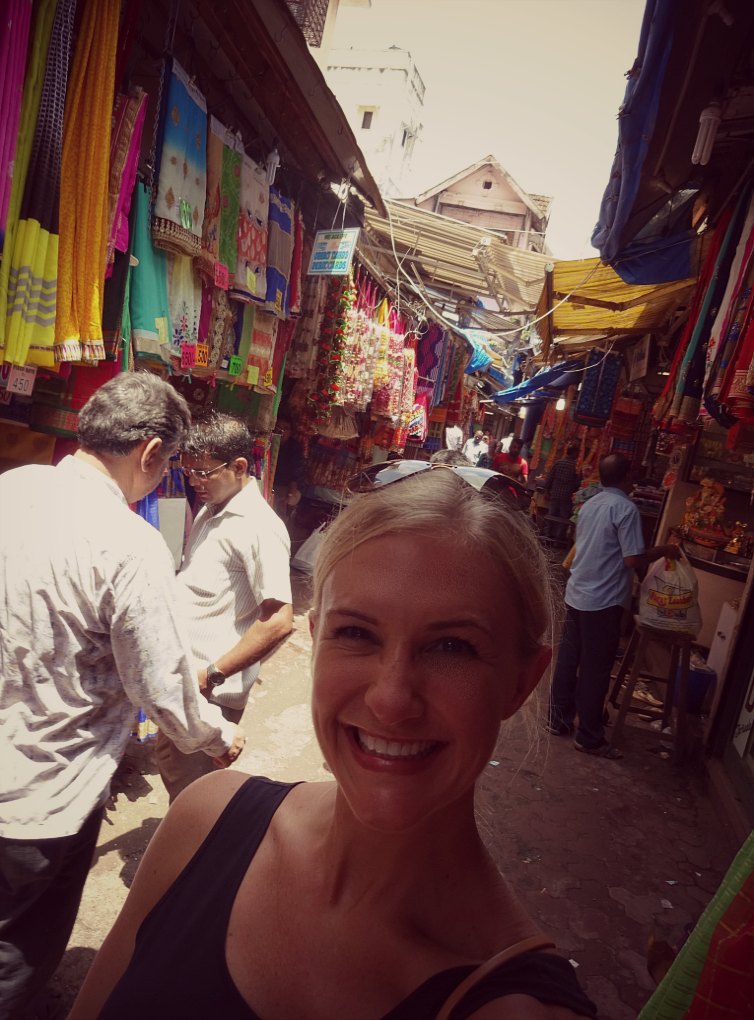 Crawford Market
A wholesale/retail market famous for an attractive display of innumerable variety of fresh fruits, vegetables, spices, grocery & meat.
I had actually read about this market as several years ago there used to be a "pet market" there, which would have broken my heart. Fortunately, activists against animal cruelty shut it down, thank goodness.
When I visited, the Crawford Market was actually undergoing a bit of an update so part of it was closed when I was there, but I did get to see all the fruits and food stalls.
Ah, the fruits and veggies…
Mangaldas Market
The city's biggest textile market for endless range of colorful scarfs/pashminas/sarees. Fabrics of silk, chiffon, cotton & more are sold there.
This market was row upon row of textiles. So many.
It went on forever!
Mirchi Galli/Spice Lane
This is the hub for the exotic fresh Indian spices /condiments. The fragrance and sight of heaps of spices will surely take your breath away.
Lots of sweets for sale as well.
Jumma Masjid
A beautiful ancient mosque with the contrasting chaos of the surroundings.
(I didn't capture a picture of this, but I swear we saw it!)
Zaveri Bazaar
A glittery gold market for the costume exclusive real jewelry of gold, rubies, sapphires & diamonds.
Tons of stores for jewelry…
Hemali actually bought me some earrings as a gift, to remember her back in the US! Can't wait to wear them.
Mumba Devi
This temple of city's patron Hindu Goddess from where Mumbai derived its name.
There were recent bombings near this temple so security was tight. I didn't realize that also meant no pictures, so I was yelled at right after taking this picture. Whoops!
Bhuleshwar
This is a super chaotic street market where locals shop for wide array of beads to semiprecious stones, colourful glass bangles to chunky imitation accessories. Mouth-watering street food stalls here are visually super exciting.
There were fruit stalls around here (and everywhere really) and Hemali pointed out many versions of fruits and veggies that we don't have back in the US.
This particular arrangement of the lemon and peppers is known as The Evil Eye Warder or NAZAR BATTU, to keep home and businesses safe from all the evil spirits and let all the happiness by yours for always.
It traditonally has seven mirchsi (chilis) and "one nimbu" (lemon) to protect your home from all the bad and evil spirits.
Phool Galli
Florists at the endless flower shops of Phool Galli are stringing fresh, colorful, fragrant flowers to make gorgeous garlands.
Not quite as beautiful as Dadar Flower market, but pretty close! Lots of color, lots of garlands…gorgoues. Smelled fantastic.
Madhav Baugh
Fascinating temple complex of Madhav Baugh houses a 130 years old ornate Hindu temple surrounded by super busy shopping allies those sell variety of Hindu deities' idols made in marble, bronze, copper etc.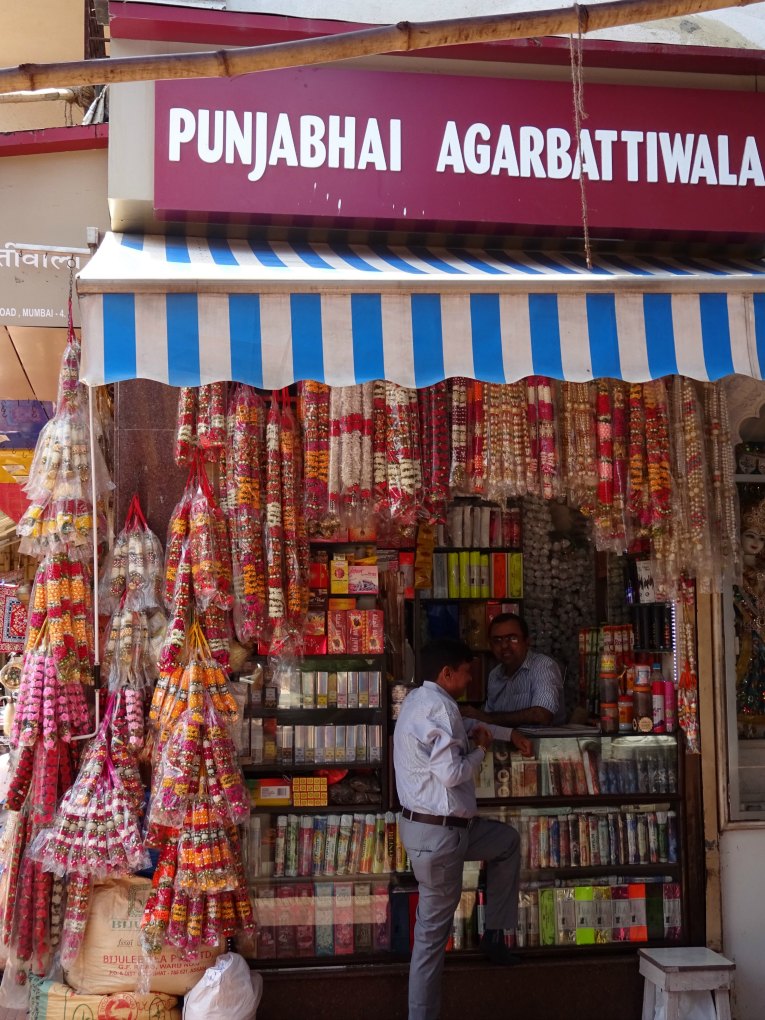 I believe it was outside of this temple where there were two sacred cows hanging out.
These two were tied up and people would pay to feed them (as a religious donation sort of thing). From what I gather though, the rest of the cows that you see just wandering around aimlessly (and in the middle of very busy roads sometimes) do belong to someone, they just have free reign all day.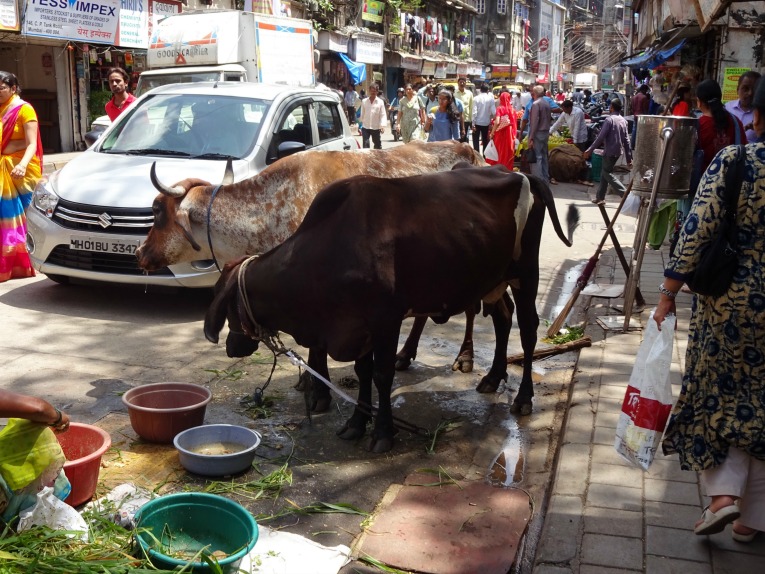 Panjarapole Shelter
200 year-old animal shed of Panjarapole shelters and looks after hundreds of sacred cows.
Hemali said that very few tourists even know about this shelter, so they may get one tourist a day.
At first they said we weren't allowed to take pictures, but at some point they changed their minds and motioned to tell me that it was okay.
There are upwards of 450 sacred cows kept here, right in the heart of old Bombay.
It's kind of incredible. They are funded entirely on donations, generally by people celebrating different religious occasions.
There was an area for very young babies, 'teenagers' and then plenty of cows and just a handful of (ENORMOUS) bulls.
We were able to feed them, which was fun. They seemed pretty happy with their sacred life there!
Outside the cattle shelter, we stopped by a stall where a man was selling "paan". Paan is made from a betel leaf with areca nut and sometimes with tobacco.  It is chewed for its stimulant and pscyhoactive effects. After chewing it is either spat out or swallowed.
The man offerend me some to try, but I passed on that one 🙂
Apparently this particular stall has been around for many, many years and the man knows exactly how his customers want their paan prepared without them telling him each day.
Dabbawalas
At several points in the tour, I did see the Dabbawalas delivering lunches!
Shopping:
We stopped by a store where I could buy a few more Kurtas (the long tops/tunics with slits on the sides). If I come back, I will definitely invest in a sari! I wish I would have bought one this time. I bought Dustin a linen Kurta as well (I think that's what the men's version is called!) I figure we can wear them to our neighbors Diwali party this October!
In addition to my new kurtas, one of the ladies I met through my ambassadorship with the Pink City Half Marathon came to town with Manoj (who was here for my interview for the Jaipur news). She owns a clothing ship in Jaipur. She made me this outfit based only on a picture of me- and it fits pretty well. How incredible is that!
This might have to be my Dewali outfit instead.
Home Visit
So at the end of the tour, we had just enough time to stop by Hemali's house. She invited me there for a masala tea and some snacks.
I cannot remember the name of this snack, but I have had it mulitple times now and its delicious! From a quick google search, I beleive its called Dahi Puri. If anyone reading this knows, please tell me!
I met Hemali's husband and we had a great time chatting about India and travel.
Additionally, their home has been in his family for many generations, and he shared all kinds of memories of playing cricket on their terrace. They live right in the heart of it all- location, location, location, right?
Hemali and her husband invited me back for more meals and they hope that Dustin will come with me as well on a future trip.
What started as a business transaction of course- I mean, I was paying Hemali to guide me- sort of turned into a genuine friendship! Between my two tours with her and Dustin's two tours with her, she played an integral part of our positive India experience.
Visiting their home was such a special experience, I felt like I got a much better understaning of how people live in Mumbai,
Paired with the dinner I had at Venkatraman's house (from the Zipper Running Club) later in the week, I feel that I had a good look into life here.
What a great experience to get invited into these welcoming homes and experience Indian hospitality. Venkat and Hemali both told me that there is a Hindi saying "A guest is a god" and Indians wants to make guests in their homes feel like a god. And they do! I was treated very kindly by both families and it was a wonderful experience.
This was my only pic of dinner with Venkat:
These 5 weeks in India have been such an incredible experience. I have so many warm memories of my experience here. I have learned so much!  I have been charmed by this country.
I know that 5 weeks is just a drop in a hat, and I don't really know India from staying in a hotel here. But I believe that I did my best with the time I had to see and taste and smell and touch and hear and experience as much India as I could in those short 5 weeks.
And it was incredible!
#IncredibleIndia 🙂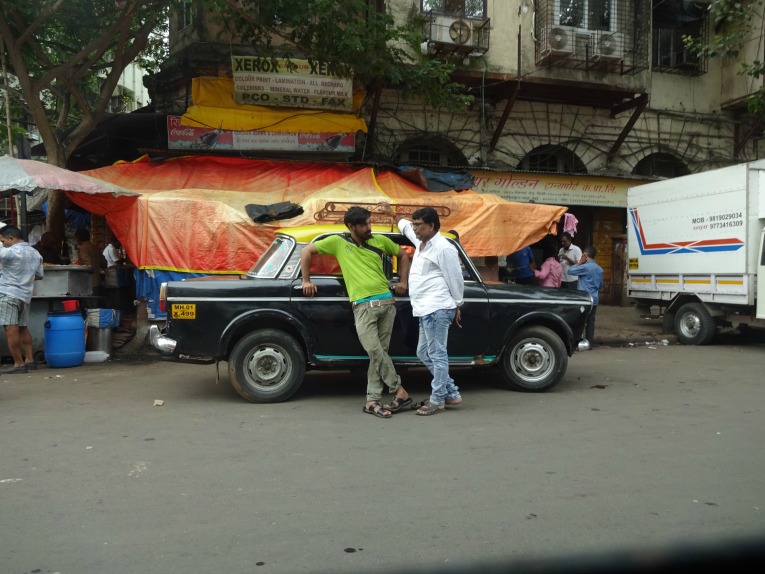 (Visited 412 time, 1 visit today)