Hello, hello! It's Sunday, which means I'm here with my weekly recap of training for the Chevron Houston Marathon! This marathon will be my 30th marathon- woo-hoo!
It is 24 weeks away- January 20! Plenty of time to get into marathon shape, which is good, as I am building back after 5 months off of running due to a broken tibia/fibula from slipping on the ice in February. Read more here.
If you missed checking in this week, be sure to check out this post in the "Running Favorites Series" and let me know if you want to volunteer to share your favorites with everyone!
On a different note, I've had tons of "memories" popping up on social media that it was a year ago that I was in India for 6 weeks. If you're new to this blog, you can catch up on my experience running in India HERE, or this post about a half marathon I ran in a Mumbai monsoon. It was quite an experience, but I found ways to run a ton of miles while there!
Okay, now onto the weekly recap!
Monday: Last fall, I tried out a few classes at ALTR in the North Loop (Minneapolis.) It's a HIIT/circuit training type strength/cardio class. I hadn't been back in quite some time, so I changed that this week; I went twice- yippee! It was awesome, though I was quite sore from this class, as it was a good change in the routine- definitely worked different muscles than I'm used to. It's a 50 minute class at ALTR; I love how every class/workout is totally different and it includes a lot of the plyometric type work that my PT wants me to do!  I enjoyed the classes so much this week that I bought a package of 5 more. Let me know if you want to try it with me, I'd love to have a workout buddy!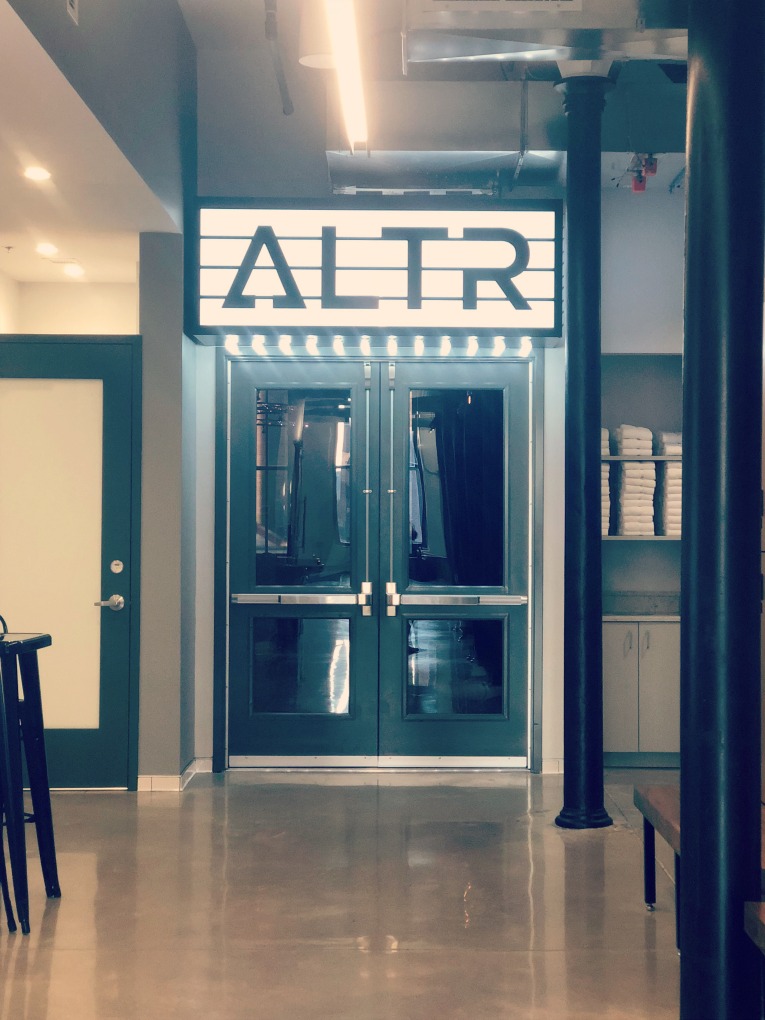 Tuesday: Easy 5.2 mile run with some run club friends in the morning at a 9:20'ish min/mile pace. I felt very out of shape; I was working a lot harder than everyone else! But it was still so great to be back with the morning group, especially when we get to see sunrises like this!
Wednesday: I joined my friend Vicki for her run, which included 20 minutes at her goal 10 mile pace of 8:30. With warm-up and cool-down, we ended up with 6.8 miles at a 9:10 min/mile average. It rained pretty hard on us during the run, but that kept us nice and cool.
I was drenched by the end- couldn't tell what was sweat and what was rain!
Thursday: Another ALTR class, just as fun as Monday's. The exercises switch up fast and the class goes by really quickly.
Friday: 5.7 miles with Vicki and another coworker. We ran much easier- something around 10:30 min/mile, but I think that's a great pace for me to get in more miles at what is truly my recovery pace for where I am right now.
Saturday: 9 mile long run- the longest run since I broke my tib/fib. Almost to double digits!
I definitely felt out of shape and slowed down a lot in the last mile to more of a run/walk. I averaged about 9:40 for the 9 miles and was more than ready to be done!
One of the athletes I coach produces and acts in a play that is part of Fringe Festival MN. I had never been to any shows that are a part of Fringe, so I was excited to have a reason to go!
The theater was in the same building as Tattersall Distilling, so of course there was a cocktail there first.
The play was less than an hour long, so then we headed to Hai Hai for an early dinner.
Sunday: A 5.2 mile run with Christie and my vizsla Matilda. It was  HOT and humid. We stopped a lot for Tilda to get water and averaged around a 9:30 min/mile pace.
Summary:  I did take a last minute Sunday night yoga class at Corepower yoga last week that wasn't on my recap, so I'm giving myself credit for it here 🙂 That means 32 miles of running, 2 ALTR/strength classes, and 1 yoga class. I'm pretty happy with that mix!
I mentioned that I'm working with a new coach for Houston- her name is Esther Atkins and she's part of the McKirdy Trained business. So far, she's just been focusing on building back my consistency and mileage safely and slowly, no speed yet, which is good.  It's the first time I've had a female coach and I do think she brings a different style and perspective. I'm excited to be working with her!
Even though I am a running coach myself, I still find it hugely beneficial to have my own coach. There's a big difference being accountable to someone else than just yourself (especially someone that you're paying!) Especially right now, I want someone to ensure I'm building up safely and keep me in check. It's going great so far.
I'm linking up as always with HoHo Runs and Taking the Long Way Home for their weekly wrap. Check it out!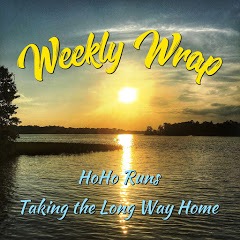 (Visited 398 time, 1 visit today)