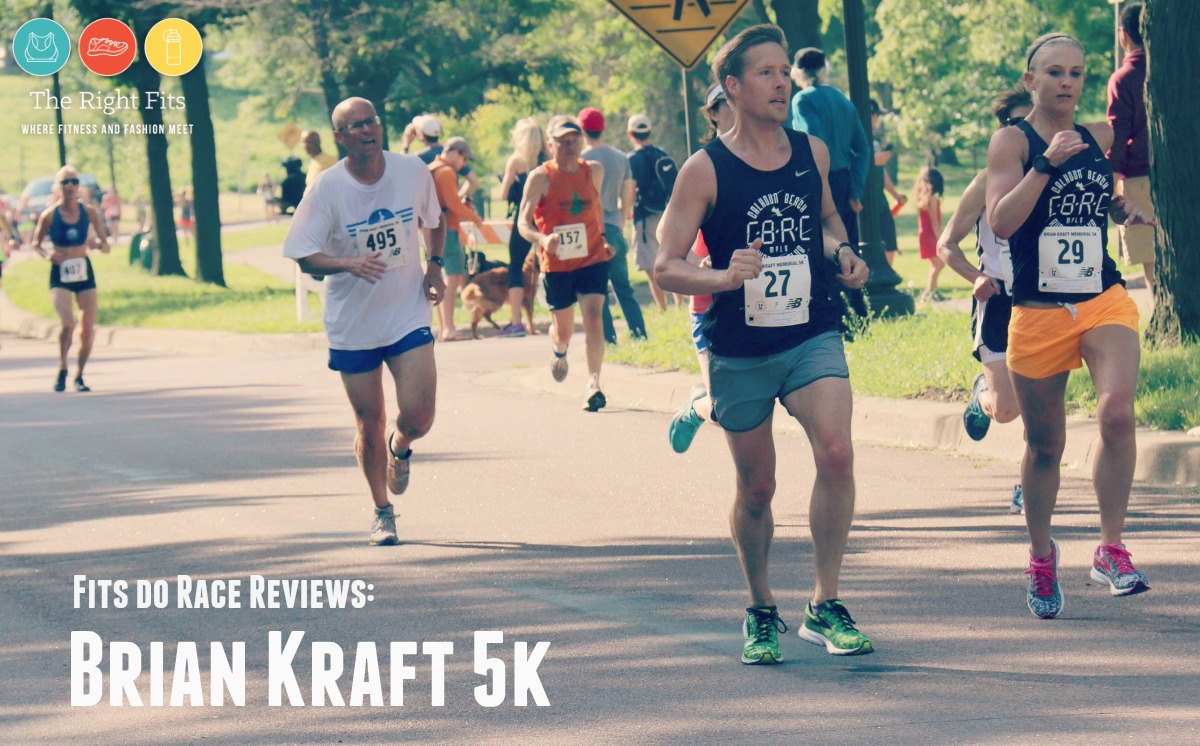 Hey, look who is pacing me again in that picture!
Yep, it seems that all of my recent PR's (the Phoenix Marathon, the Fast & Furry 8k, and now the Brian Kraft 5k) are thanks to my amazing pacer!
Let me back up.
I have recapped the Brian Kraft 5k twice on this blog – first in 2014, right after the Flying Pig Marathon (i.e. not a great 5k for me) and again in 2015, where I ran a 22:04 (chip time).
Those four seconds over 22 minutes drove me a little crazy; I really wanted to break 22 minutes this year. I wasn't sure that I could, since I'm in the middle of marathon training and my legs are definitely tired. Also…the 5k is HARD! I like the long slow distance- not the short, speedy stuff!
But if I was going to break 22, it would at the Brian Kraft 5k. It's a flat and fast 5k run around Lake Nokomis. Though Memorial Day this year was a bright sunny day with 80 degree temperatures, the race started at 8:30 am, before the sun was too hot. This race also has a very fast "vibe;" it brings out some incredible athletes. The winning time was 14:41 for men and 15:54 for women. Amazing.
Basically, this was the 5k to race. This was my chance to at least show up and try to achieve my sub-22 minute goal!
(See below- Dustin giving me a pep talk to push it harder)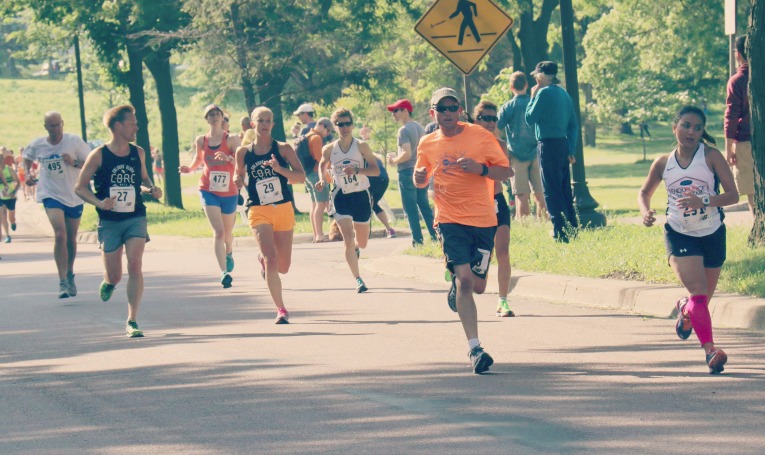 Why did Dustin pace me?  In my weekly recap, I mentioned that my run club hosted a "pub run" on Sunday afternoon/evening. I was a bit of a teetotaler for that one as I really wanted to do well at the 5k the next morning. Dustin, however, wasn't so much a teetotaler, ha! So he was more than willing to pace me instead of race the 5k for himself on race morning.
To break 22 minutes, I had to run an average pace of 7 min/miles. This is actually slower than Dustin's marathon pace, so it was easy for him to pace me for three miles.
My coach had told me that for a 5k, I should go out fast and try my best to hold on. It's not like a marathon; you don't want to start slow. For a 5k, it's going to hurt (kind of like the 1 mile race!)
"Go out fast"- I definitely did (at least fast for me!)
Mile 1: 6:45
Mile 2: 7:00
Mile 3: 7:09
Last 0.1 mile: 6:38 pace
Total Time: 21:45 <– exactly a 7 min/mile average!
I did it! I broke 22 minutes.
Granted, my pacing was a little uneven, (so does that mean I had a good pacer or a bad one, ha!) but I was happy I was able to hold it together and still hit my goal.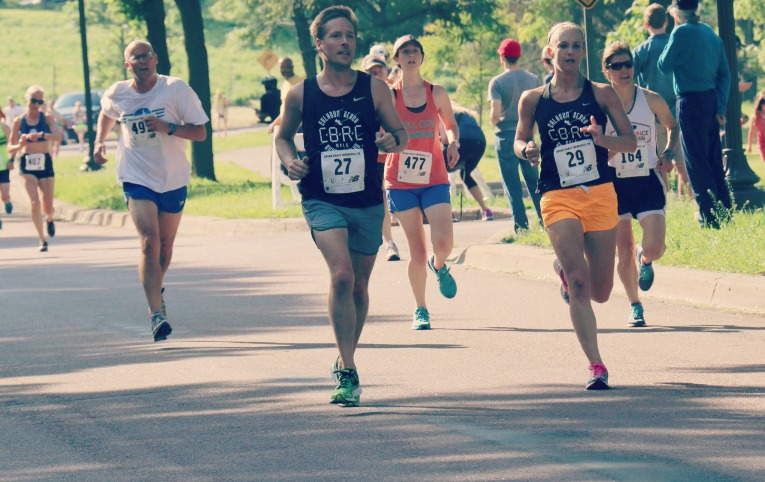 I really love this race, and not just because I set a PR.  The Brian Kraft 5k is a runner's race. No swag, no fancy awards, just a ton of amazing athletes getting together to race a 5k.

I guess there is a bit of SWAG- we all got these cozy cotton t-shirts (mine's a little snug, should have went with a medium.)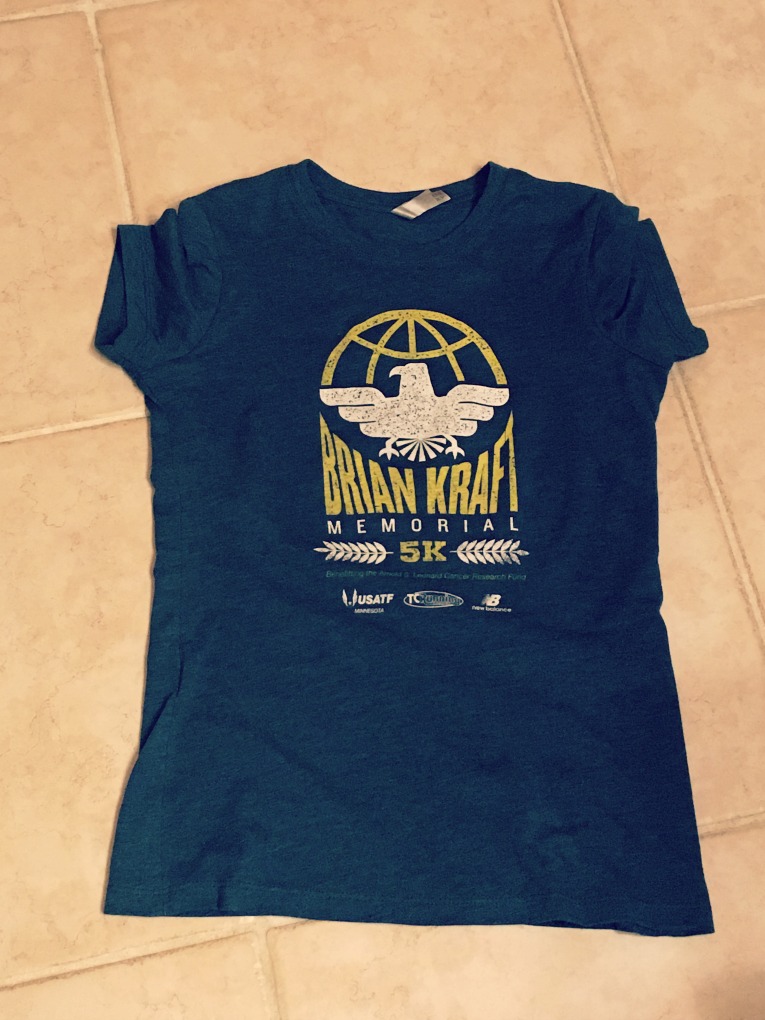 There is race day registration, but I registered for $30 online ahead of time. Packet pickup is also on race day.
There was only one small snafu with this race; the company that was supposed to deliver the porta-potties delivered them to the wrong location! There were a few bathrooms near Lake Nokomis, but it definitely made things a little bit stressful for all the runners. No fault of the race organization though, just a mistake of the vendor.
Besides, it's not like they did something really bad, like not get a permit for the race course….hehe…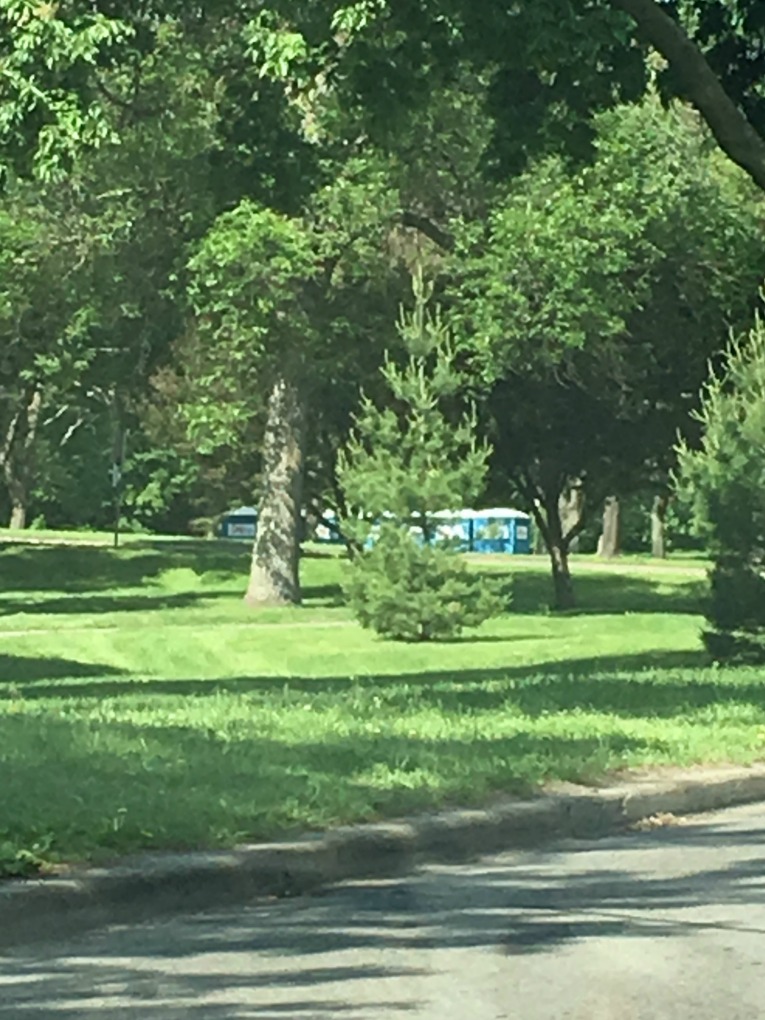 I had fun running with my friend Monica. She's also racing Grandma's Marathon this year and I have  a feeling she's going to kill it!
If you can fit in this 5k with your racing schedule, I highly recommend it. Even if it doesn't fit into your racing schedule, it would be a cool one to spectate; so many fast runners out there!
(Visited 402 time, 1 visit today)