On Memorial Day, Dustin and I participated in the 17th annual Brian Kraft Memorial Day 5k
This is a flat and fast 5k run around Lake Nokomis in South Minneapolis. It was held on Memorial Day Monday at 8:30 am.
Who is Brian Kraft?
From the website:
"Brian Kraft was an enthusiastic and talented runner from Bemidji, Minnesota. His running career was cut short at the age of 19 with the discovery of Ewing's sarcoma, a rare form of bone cancer, in his back. Brian lived with cancer for 15 years, undergoing chemotherapy, a bone marrow transplant, and countless surgical procedures.
Throughout the years, Brian continued to run. He ran the lakes and parkways and raced with the local running crowd. In spite of all that life threw his way, he kept a positive attitude. Brian attributed his strength in his fight against cancer to his love of running and to the work of his long-time friend, Dr. Arny Leonard.
Dr. Arnold S. Leonard and his colleagues at the University of Minnesota and the National Cancer Institute have made significant advances in cancer research in the last five years. They are working on a series of projects that reduces cancers of all kinds by boosting the central immune system by genetic engineering. This exciting new field of cancer therapy has great promise."
This 5k is part of the USATF team circuit, of which the
Calhoun Beach Running Club
is now a part of. At each race on the running schedule circuit, we have to have 5 men and 5 women to officially "score" at the race.
Even though I had participated in the
Memorial Day Pub Run
the day before, I still did the 5k so that we had a full women's team…basically, I was just a warm body to make our team legit!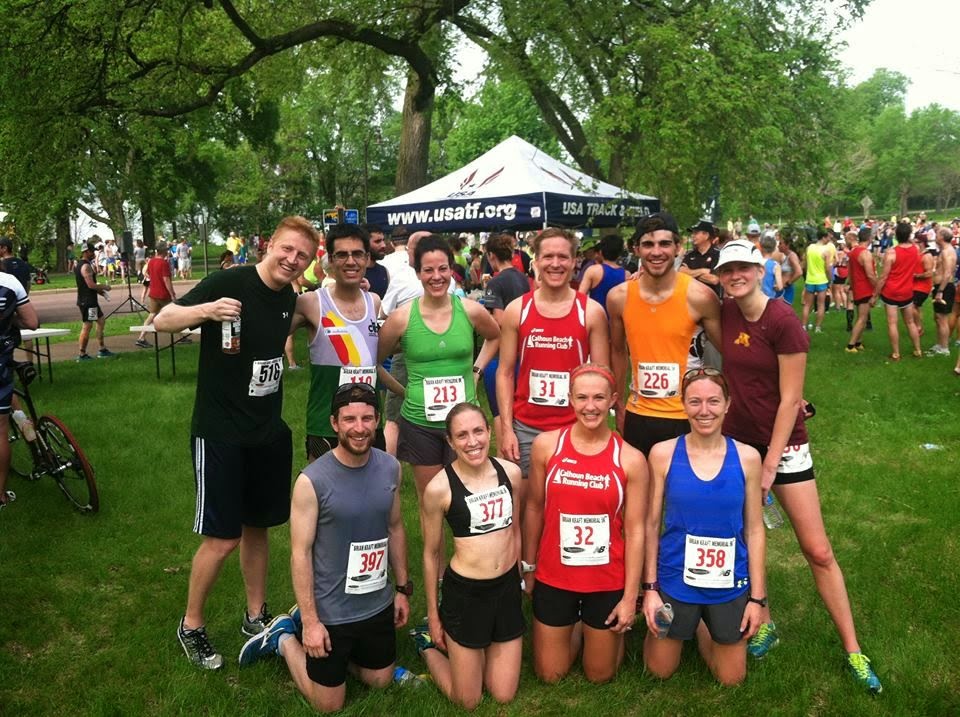 This 5k is extremely competitive. It attracts a very fast crowd, with the winning time of 14:46! So impressive.
I didn't run very well, but Dustin had a PR! He felt great (even though he also participated in the Memorial Day Pub Run the day before…) I was very proud of him, and excited that he had such a great race!
Not every local 5k is chip-timed, but this one definitely is. As advertised, it is flat and fast.
There isn't a lot of swag at this race, but you do get a cozy cotton t-shirt….(yes, this one is a little wrinkly.) It's a serious 5k, but still lots of fun.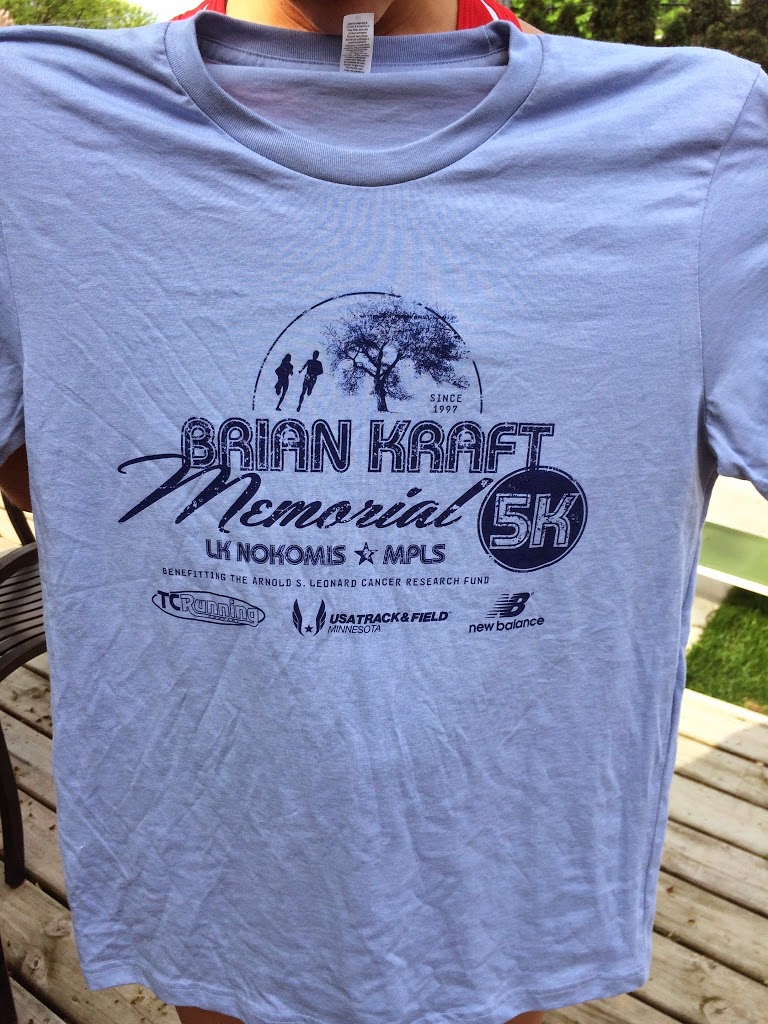 For a 5k, I give this race a 10/10. It's a great way to start out the holiday, and its cool to be around such fast runners.
Hopefully I'll be back next year!
(Visited 222 time, 1 visit today)