This past Tuesday night I participated in my first trail run of the season as part of the Endless Summer Trail Run Series (and I checked a trail race off my Minneapolis Summer Bucket List!) This series consists of four Tuesday evening races throughout the summer at different parks in the Twin Cities area. The distances vary from a 5k up to 7 miles. (Please note though- even though they are marketed as 10k, 5k, etc. those are only "estimated" distances.)

Schedule of Races:
The French 5k was the first race of the series. Dustin and I joined a few friends from the Calhoun Beach Running Club for the run.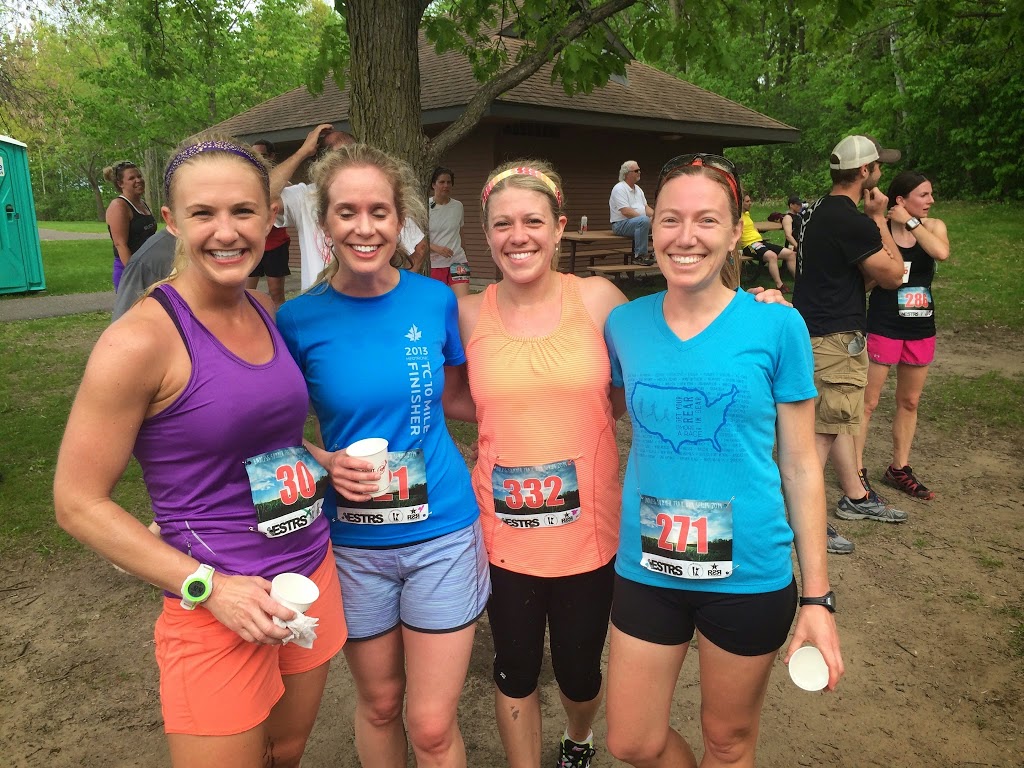 There was water, plenty of bathrooms, and music while we waited by the start line. There were only a few same-day registration spots left, and I think the race ended up being sold out with around 300 runners.
The race started promptly at 6:30 pm. There were some brief instructions about the course, course safety, etc, and then we were off!
Trail running is a whole different beast than what I'm used to on paved trails. We went through mud puddles and jumped over roots and branches. We climbed over several challenging hills. I had to walk up some of the hills, but apparently, that's pretty common in trail races- well, at least for me!
The course was clearly marked with arrows and chalk. There was a support stop around the half way point, even though it was only a 5k. Safety first on a hot summer night!
Gear? I don't have specific trail running shoes yet, but I have been looking into purchasing some. Any suggestions? For now, I just wear an older pair of my Brooks Ravennas that I don't mind getting wet and muddy.
After the race, there was beer and pizza for all participants.
Best part of the night! It is such a cool laid-back vibe at these events, I really enjoy it.
After the race, there was a drawing for plenty of good prizes from the Endless Summer Trail Run Series' sponsors. Unfortuantely, I didn't win anything…maybe next time!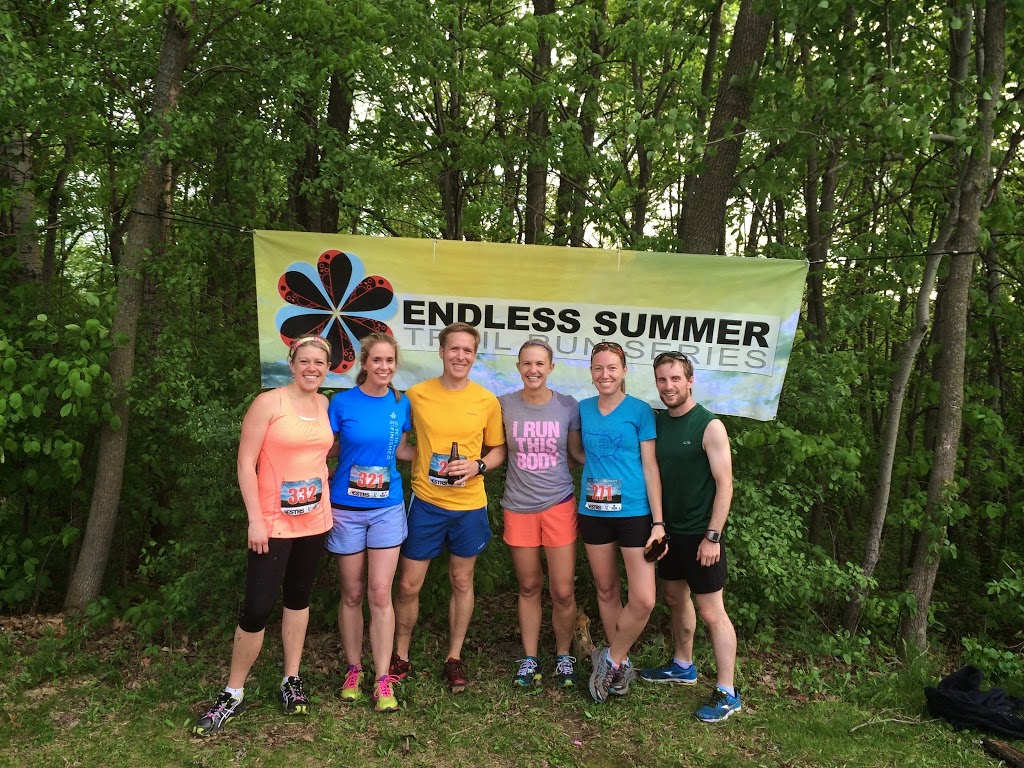 We hung around for awhile after the race chatting with other runners, but surprisingly it started to get a little chilly. Around 8:30 pm, we headed home for the night.
I highly recommend that you check out one of the next three races in this series. Hope to see you there!
Its kind of interesting that within three days, I ran three very
different
5k's. It started with the just-for-fun pub run on Sunday (recap
HERE).
Monday, I participated in a very fast and competitive 5k at the Brian Kraft 5k (recap
HERE
). And then on Tuesday, I ran this fun, but challenging trail race. What a start to the week!
Read last year's recap of this race
HERE
(Visited 332 time, 1 visit today)