Happy Thanksgiving! I hope those of you that celebrate the holiday had a wonderful long weekend.
(If you only check in here for the weekly recap, be sure to check out the final recap post of our recent trip to Norway: "Fits on the Road in Flåm and Oslo!")
My holiday weekend coincided with a cutback week in mileage for training for the Houston Marathon (my 30th full at the end of January!) It was lovely.
Here's how training went this past week:
Monday: 8.3 miles run commute to work, nice and easy 9:35 min/mile pace. My face was frozen!
(How great is that reflective Athleta jacket though? So bright!)
After work, I took a vinyasa yoga class at Corepower Yoga downtown. What a treat to fit in yoga; I always love it.
Tuesday: 5.2 miles with my friend Vicki and another coworker, 9:40 min/mile pace. Then a 50 minute-ALTR class after work. Two non-running activity days in a row, so happy!
Wednesday: Total rest day (much needed!) The muscles in the leg that I broke had been pretty tight lately, so a rest day was much needed. Most of the time, my coach does one rest day a week, but if you look back at previous weeks, sometimes its more like one rest day every ten days; this one was welcome after awhile without one!
It worked perfectly with the arrival of all of my family for the holiday that evening. I have 4 sisters, each of which is married with multiple children. I'm the 4th of 5 girls- it's a lot, but so much fun! Thanksgiving is the one big holiday where we all try to get together. Unfortunately, my younger sister couldn't make it this year, but the other 3 sisters plus their husbands plus my parents plus 1 nephew and 6 nieces equaled quite the party! I hosted them all at my house Wednesday night for Red Wagon Pizza (and some karaoke in the basement.) Fun times.
Thursday: We were all up early to get ready for the Drumstick Dash 10k and 5k. The kid's races (1 mile and a 1/2 mile) started at 7:30. Dustin and I were both doing the 10k, so we ran to the start line at the Lake Harriet bandshell, which was about a mile. I love races where we can run to the start!
It was pretty windy and chilly in Minneapolis; my poor nieces were pretty cold!
The 10k route is twice around Lake Harriet; my splits were 7:45, 7:48, 7:55, 8:06, 8:01, 7:54, and 7:09 for the final 0.2 miles for a finish time of 49:23.
This was far away from my PR of 46:13 or a 7:26 min/mile average, but I was happy to keep my average under 8 min/miles. It felt comfortably hard- never out of control like it probably should during a race. And of course I have to remember where I was 10 months ago, i.e. on crutches and not running at all.
The race was a step in the right direction; my comeback has been slow and steady, but hopefully still a comeback! 
After the race, my family all came back to our house for some of Dustin's homemade cinnamon rolls (delicious!).
After breakfast, we all parted ways and I started cooking my dishes to bring to my sister Cresta's house who was hosting the actual Thanksgiving meal.
We have a few family traditions for Thanksgiving; a race of some sort is always one tradition, even if its our own made-up race!  Another tradition is that the sisters also all try to bring clothes we don't wear anymore for a "Clothing Exchange/Swap".  We all walk away with a few 'new' items for the wardrobe and anything no one wants is donated to Goodwill.
The final more recently added tradition has been a lip sync competition  on Thanksgiving; every year it gets a bit more competitive! Costumes, choreographed dances…everyone gets into it.
My song was "9 to 5" by Dolly Parton:
My sister Erin lip sync'ed to Ring of Fire by Johnny Cash: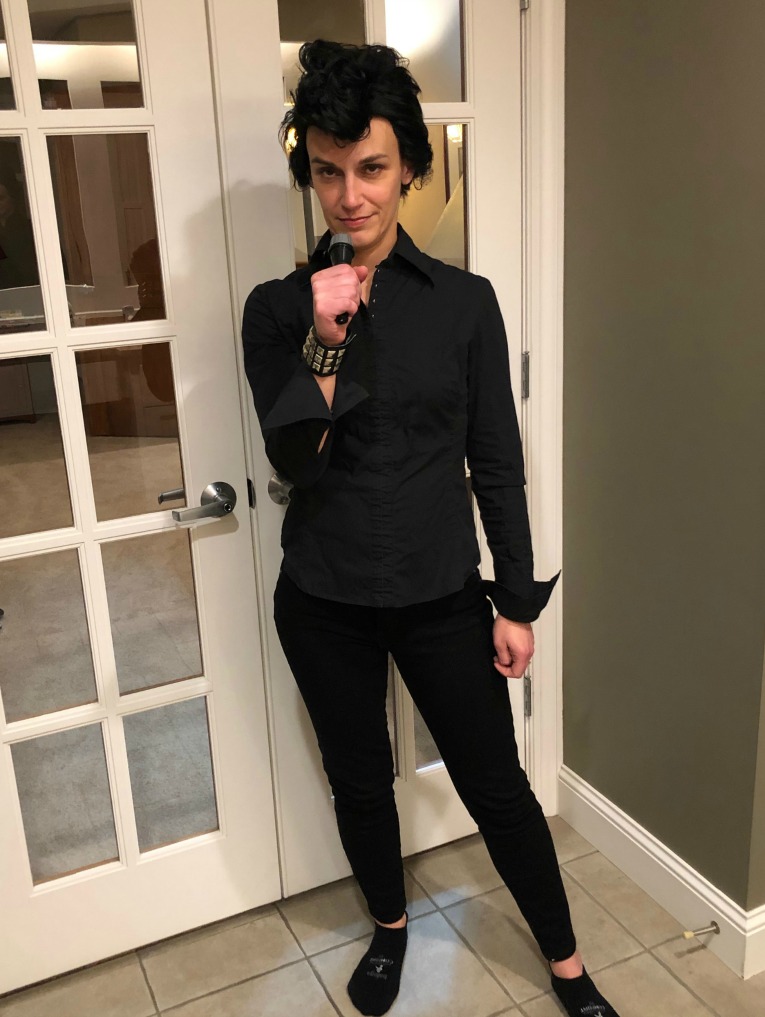 My sister Cresta was the emcee of the event; she did "Grandma Got Run Over by a Reindeer."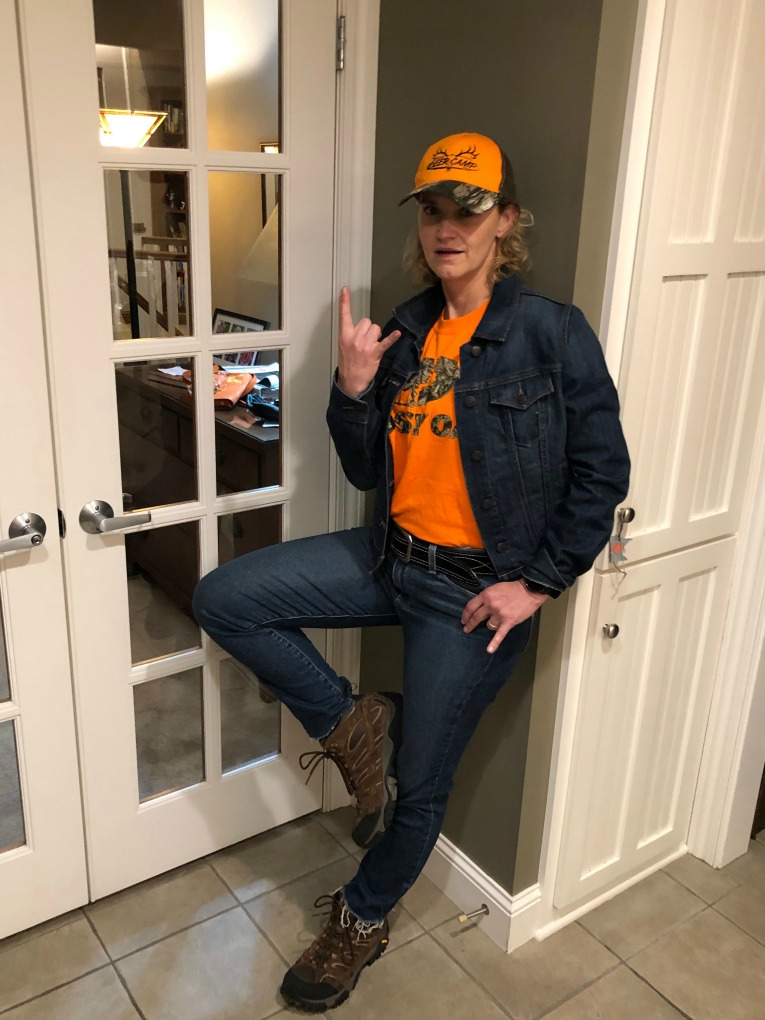 Of course the kids all competed as well; it was quite adorable.
Friday: With bellies still full of turkey and maybe a bit too much wine from the night before, my sister Erin and I eventually made it out the door for a long run Friday morning.
We definitely "opted outside" for Black Friday and it was much warmer this day, in the mid-40's! Erin ran 12 with me and then I picked up Matilda for another 3. 15 miles total at a 10 min/mile pace.
That evening, a few of the 'big kids' went to a few local breweries to check out the Minneapolis scene.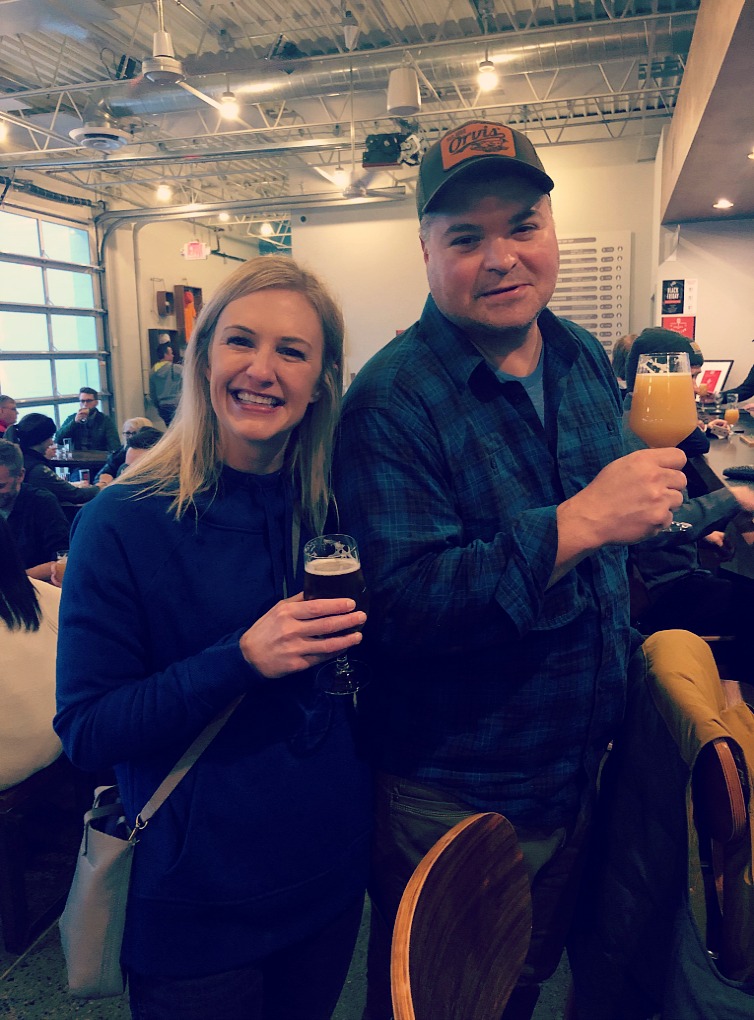 We went to Wild Mind Ales, then had dinner at Centro Popol Vuh, then a pint at Indeed next door, followed by a nightcap at Pryes Brewing. We had hoped to play some feather bowling at Pryes, but the line was too long. Feather bowling is a lot like bocci ball, but is really only played in Minnesota and Michigan.
Saturday: My family came back over Saturday morning for breakfast before everyone headed either via car or airplane to their respective homes.
Eventually Dustin, Matilda, and I went out a run; Dustin was doing his long run, but Tilda and I only did 4.5 miles with him at the beginning,  8:45 min/mile average.
Sunday: Another run with Dustin and Matilda, this time 5.5 miles at an 8:40 min/mile average. When I run with Dustin, somehow I run much faster…guess I need someone to push me more often if I want to get back to where I used to be.
And Tilda keeps me on track with my PT exercises post-run!
(Still loving that Patagonia Capilene Air Crew base layer too.)

Summary: 1 strength class (ALTR), 1 yoga class (Corepower), and 47 miles of running. Much lower than the upper 50-miles-per-week that I've been running the past few weeks. A welcome cutback week. Only 8 weeks until race day!
Thanks so much for reading and be sure to check out all the other great weekly recaps that are a part of  HoHo Runs and Taking the Long Way Home 's weekly recap link-up!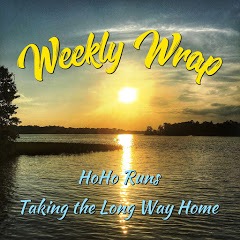 (Visited 354 time, 1 visit today)