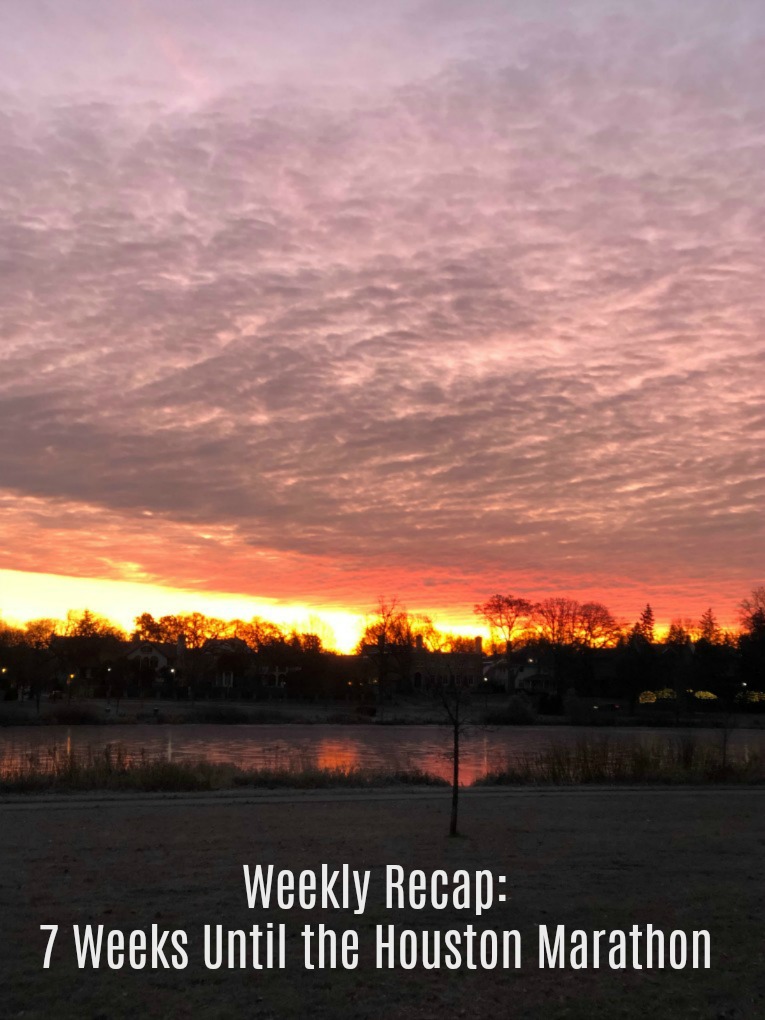 Hello, hello! I'm here with my weekly recap of training for the Houston Marathon, which is 7 weeks away! These next few weeks will be 'peak' training time for the race. It's getting a bit intense!
Here's how training went this past week:
Monday: 9 miles at a 9:08 min/mile, run commute to work. The trails were clear, though it was quite chilly (in the teens.)
I was able to fit in a vinyasa class at Corepower Yoga after work, which felt amazing. Nothing like heated yoga on a cold day.
Tuesday: 6 miles at a 9 min/mile pace with my friend Vicki before work, then a work event that evening. I don't like having a lot of weeknight commitments; I had two for work this week. They definitely cut into any opportunities to do more yoga or strength!
Wednesday: 12 miles before work- this was a long one!
3 mile warmup, 10x1k at an 8:10 min/mile with 1 minute recovery (I walked), 2 mile cool-down. 9 min/mile average. 12 miles is a lot for me to fit in before work; I combined it with a run commute and arrived at the office around 7:30 am- not a lot of time to shower and get ready, but I made it, and I was glad I did, as we received some snow that day and the trails would have been pretty slippery had I done this run after work instead.
This was also the second morning that I saw this fox on my run! I was never fast enough to get my phone out and of course the pictures are blurry anyways because it was so dark, but it was so cool to see him two mornings in a row! My newest running buddy 🙂
Thursday: Rest.  I had planned to get up to do some easy miles on the treadmill, but I was pretty tired from the 12 miles the day before; I took an unplanned rest day instead. That evening was my work's holiday party at the Dakota Jazz Club; it was lovely, but it ended up being a later night, so a morning run on Friday was not happening!
Friday: 6 miles on the treadmill after work.
I did this run with my constant supervisor watching over me, ensuring there's no trouble on the treadmill! They often call Matilda's breed "velcro Vizslas" because they always want to be close to their people. She doesn't let me out of her sight!
She also likes to hop on the treadmill afterwards; maybe she is just posing by the mural that includes a painting of her!
After the 6 miler, I quickly got ready to go to the State Theater downtown for a Brandi Carlile concert. SO good! She puts on an amazing show and it was worth going out on a Friday, even after a busy week. (We generally don't do much on Fridays since Dustin and I both do our long runs Saturday mornings.)
Saturday: Up early after the concert. I was pretty tired, but I managed an 18-mile long run, 9:15 min/mile average. Our run club chose a route on trail that isn't very well trafficked, so unfortunately it was quite icy. Dustin was about a mile ahead of me with a faster group from the club, but he turned around and found me, as he was worried about me on my own on the ice. We decided to turn around and go a different direction where we knew the trails would be better.
I'm way too nervous now on anything somewhat icy; I just don't want to fall again; breaking my leg was pretty awful.  I was very cautious on this run and took it slow. By the end of the 18 miles, I was moving even more slowly, just because I was tired! After all, this was only my second time running this far since before I broke my leg in February! Even though I felt a little bad that Dustin was running so much slower than his normal pace, it was really nice to have his company. I don't think we've done a run that long together in a very long time (maybe since I was training for the Big Cottonwood marathon. Since he was pacing me for that marathon, he wanted to do a few 20 milers with me at my pace to get a feel for what that pace was like.) It had definitely been awhile!
After running some errands, the rest of Saturday was pretty low-key, as Minneapolis was hit with a bit of a blizzard; we just cozied up inside and watched a movie that evening.
Sunday: I was supposed to meet my friend Nordica for a run, but with the snowstorm the day before, I bailed. I ended up doing my 9 miles on the treadmill instead. (I've been watching the documentary "Dogs" on Netflix. Pretty good, but now I'm done with it!)
Since I was indoors (i.e. warm) I tried out a few new Run in Rabbit items that I purchased on Black Friday, the straptastic BRA-vo and the hopper shorts in gold polka. The bra was more supportive than I expected, though it was pretty low-cut in front, which I didn't love. I have other hopper shorts from Rabbit; they are great. Definitely love the gold polka pattern!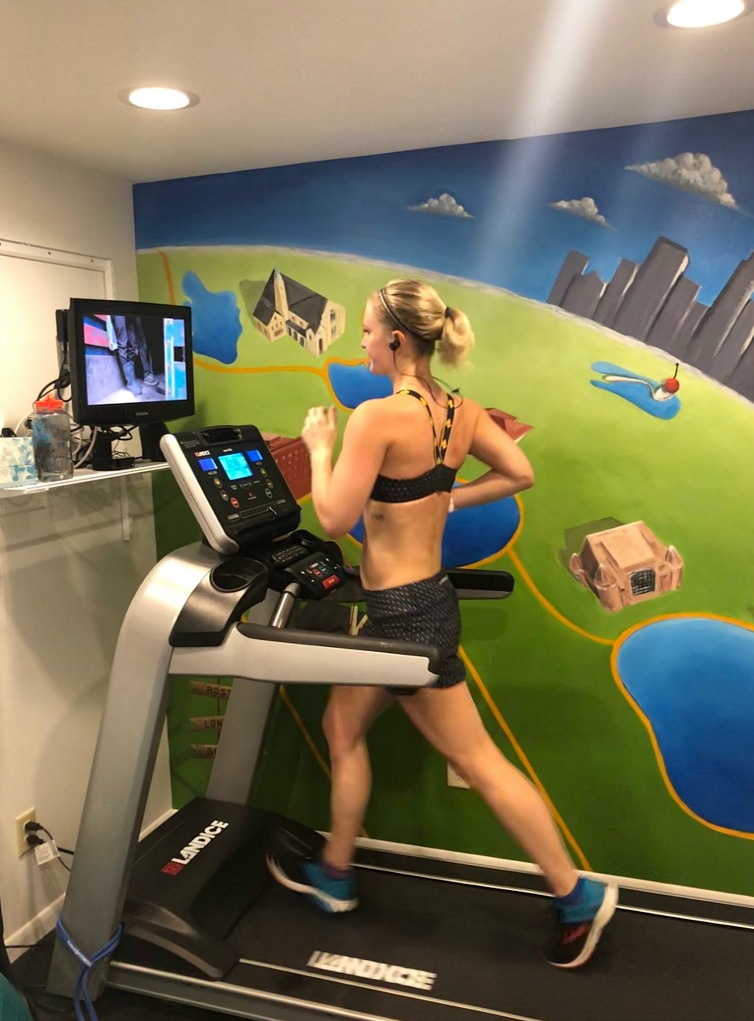 Summary:  1 yoga class and 60 miles of running- yowsa! I haven't hit 60 miles since before I broke my leg. Training is getting pretty intense. Fingers crossed I stay healthy and able to keep up with it!
Any Netflix recommendations? I have a feeling I'll be doing plenty of more miles this winter on the Landice and need some new shows to watch!
Congratulations to all the runners who ran CIM today!
A group of gals from my running club were there, as well as my coach Esther Atkins. Looks like it was a great day to race!
Thanks so much for reading and be sure to check out all the other great weekly recaps that are a part of  HoHo Runs and Taking the Long Way Home 's weekly recap link-up!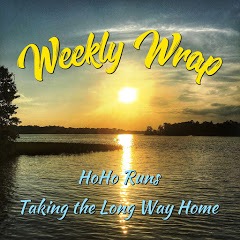 (Visited 372 time, 1 visit today)