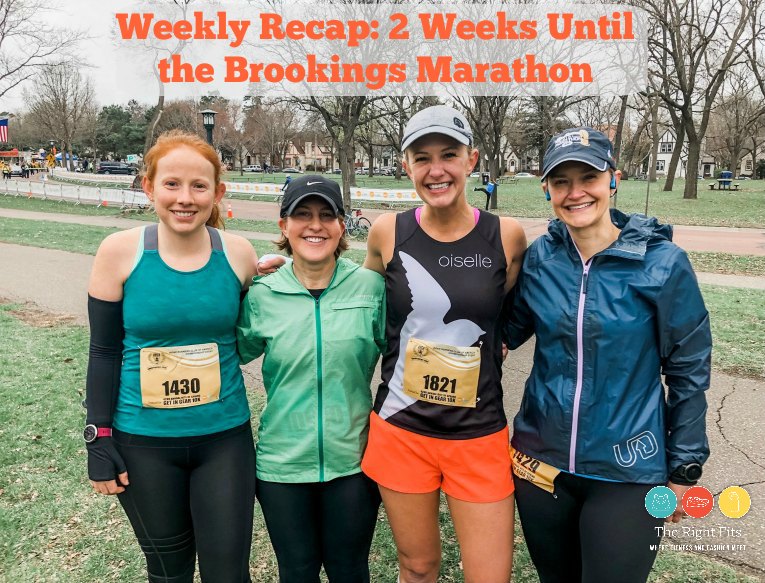 Happy Sunday!
It was a fun week of training over here for the Brookings Marathon, which is in two weeks. I will be running with my sister Erin to hopefully pace her to a PR! 
Here's how training went this week:
Monday: 7 miles with Christie before work with some strides in there. Discover Strength (strength training class) after work.
Tuesday: 3 mile warm-up, 4x(800m with 400m recovery), 400m jog, then 4x(200m hard with 400m recovery), 2 mile cool down. About 9.5 miles before work. Gorgeous morning too, ran into multiple people I knew out there, so fun! Challenging workout for me, but a good challenge. Got to put in the work to get speed back.
Wednesday: 8.1 miles at a 9 min/mile pace before work, Pure Barre Reform class after work
Thursday: Easy 6 mile run with Vicki before work, Discover Strength session after work. It was my 10th time going to Discover Strength so they did a bit of an evaluation to see if I have made any gains…I haven't received the results yet, but I'd like to think it's working!
Friday: Total rest.
Saturday: Get in Gear 10k! This is an old-school race that's been around forever; it now includes a half marathon and a 5k, but the 10k generally attracts the most competitive crowd. The 10k is also part of our running club's USATF racing circuit, which is a series of local races throughout the spring/summer/fall where the different run clubs in the Twin Cities compete against each other.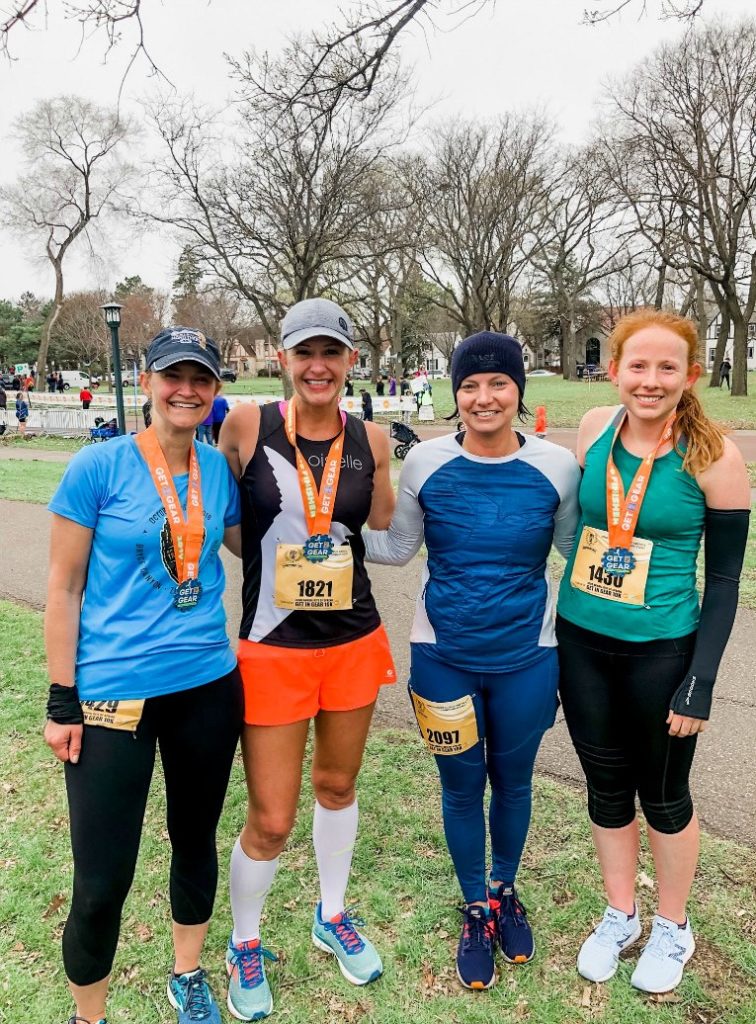 My goal for the race was to beat my time at the Drumstick Dash in November, which was my last 10k, but also the first race I had done since I broke my leg. My time at the Drumstick Dash was 49:20, or a 7:57 pace.
My time at the Get in Gear was a 48:05, or a 7:40 min/mile. Not a PR, but at least I'm making progress!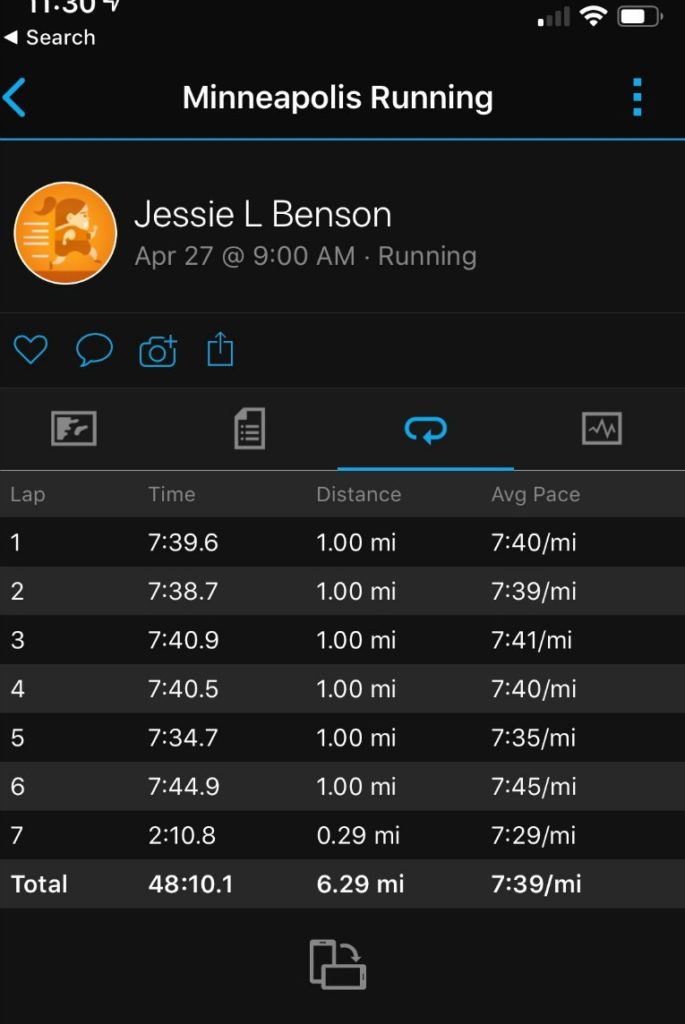 Dustin ran with me; his hamstring is still bugging him when he runs fast (for him). It was great to have a pacer to keep me consistent! It's actually a relatively hilly course along the river, so I'm sure I would have slowed more if he wasn't there pushing me.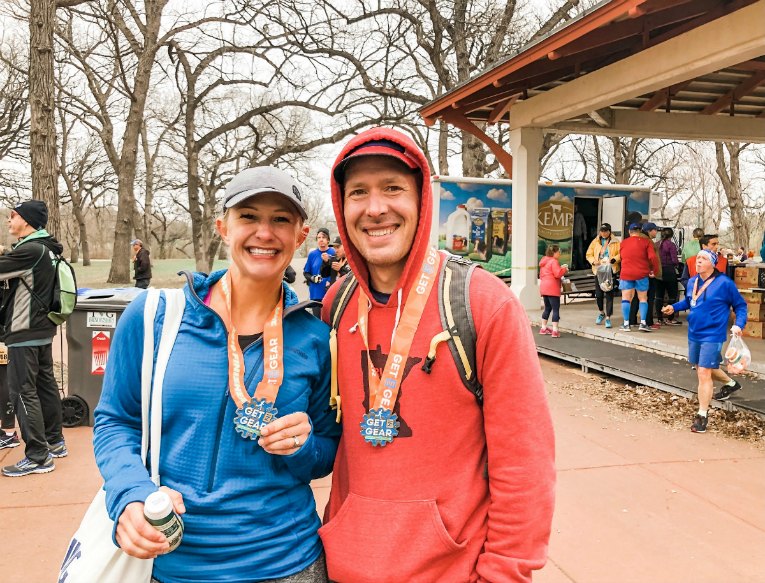 With warm-up of 2 miles, 10k, and cool down of 1.5 miles, I had 9.7 miles total on the day.
I convinced my sister Cresta (not the same sister I am pacing at Brookings, that's my sister Erin), to join our USATF team as we needed more master runners (over 40). She had a blast at her first race with us!
My friend Lindsey (who I cheered with at Boston last Monday) came in first for women for the half marathon with a time of 1:20:56!
Here she is, speeding past some 10k runners for the 'W!' Congratulations Lindsey!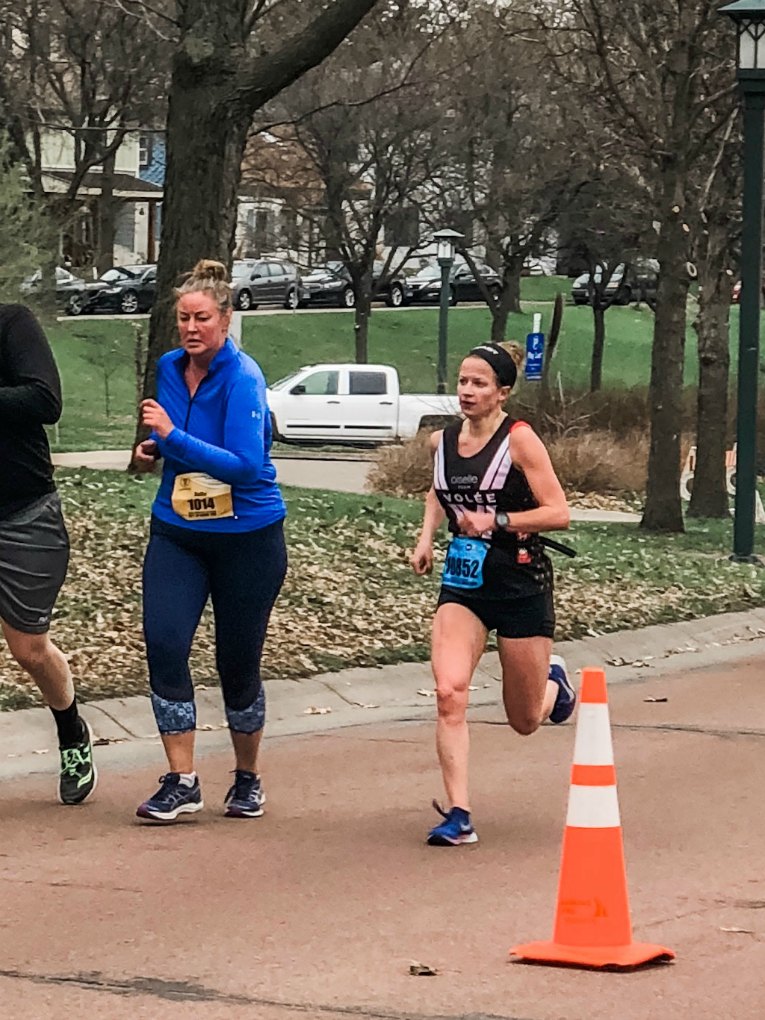 Saturday night, we went to dinner at Fhima's and then went to see David Sedaris at the State Theater, which was lovely.
Sunday: 90 minute recovery run; I ran 5.5 with Matilda (our vizsla) and then did 4 more on my own for 9.5 total. I took it nice and easy as I was definitely tired from pushing it the day before.
After my run, I took my niece Maggie to lunch and then lululemon for her 16th birthday.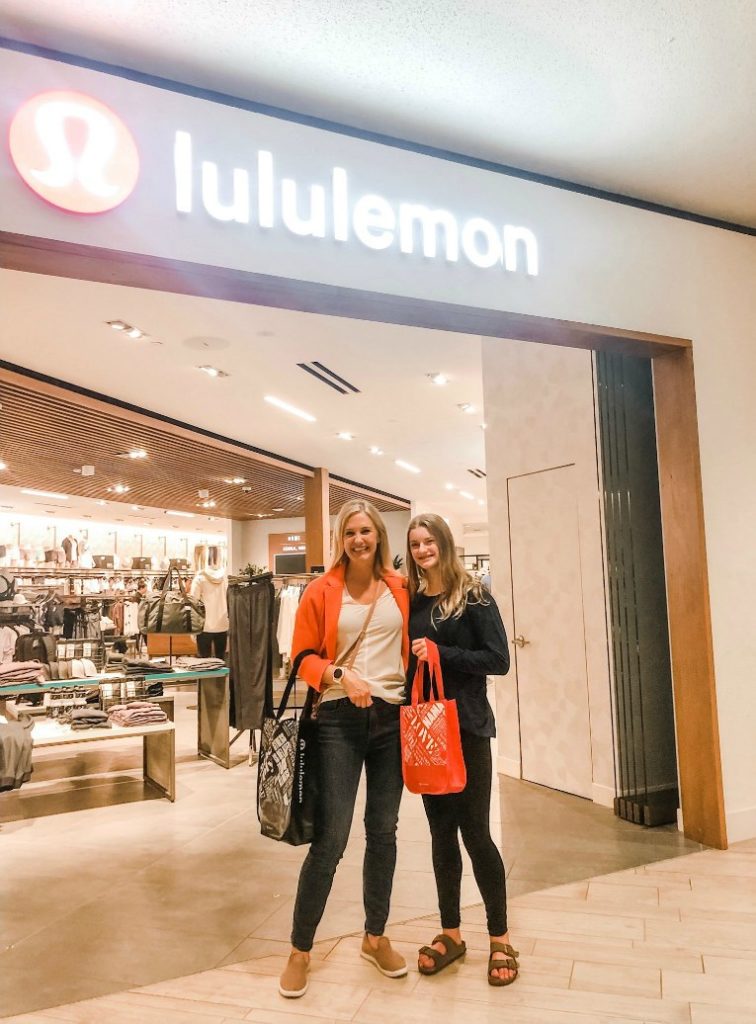 While we were there, a woman came in with a 9-week old vizsla puppy named Gus. Soooo cute! I really want to get a second vizsla to be a little buddy for Matilda. I wanted to steal little Gus. 🙂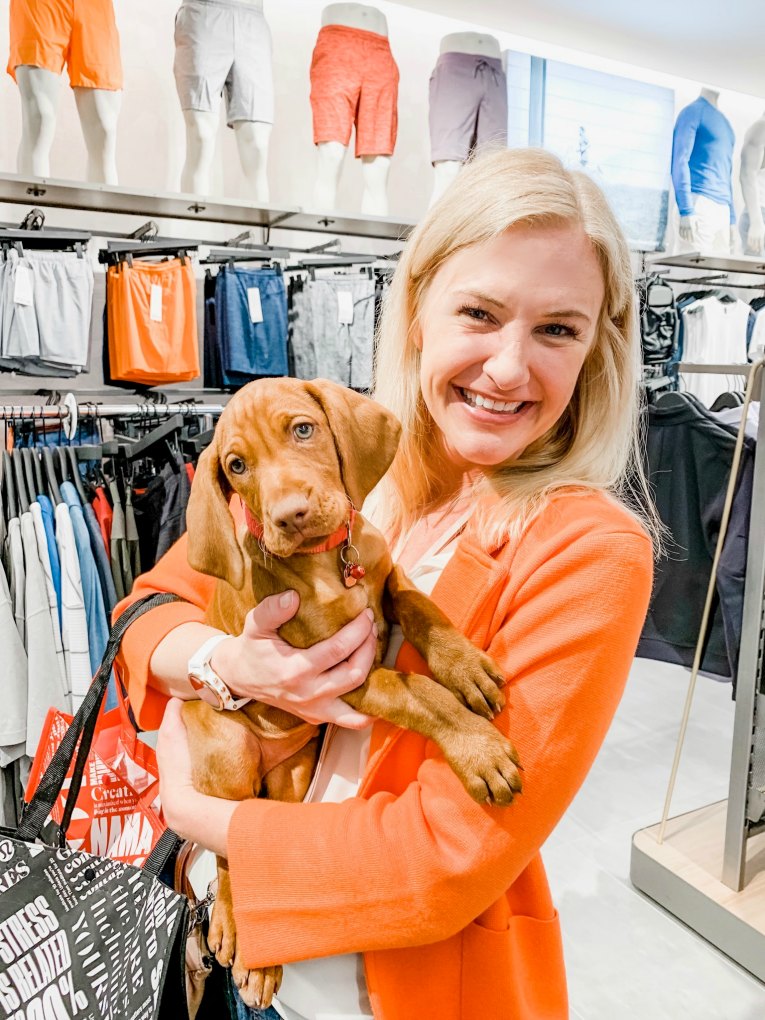 Summary: About 51 miles of running, 3 strength sessions (2 Discover Strength, 1 barre) and 1 total rest day. Pretty good mix after last week with virtually no strength training and all running!
I'm linking up with Running on the Fly and Confessions of a Mother Runner as part of their Weekly Rundown. Check it out!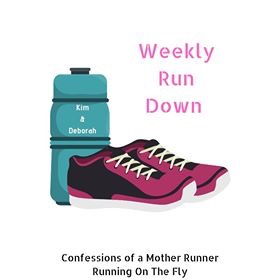 (Visited 320 time, 1 visit today)