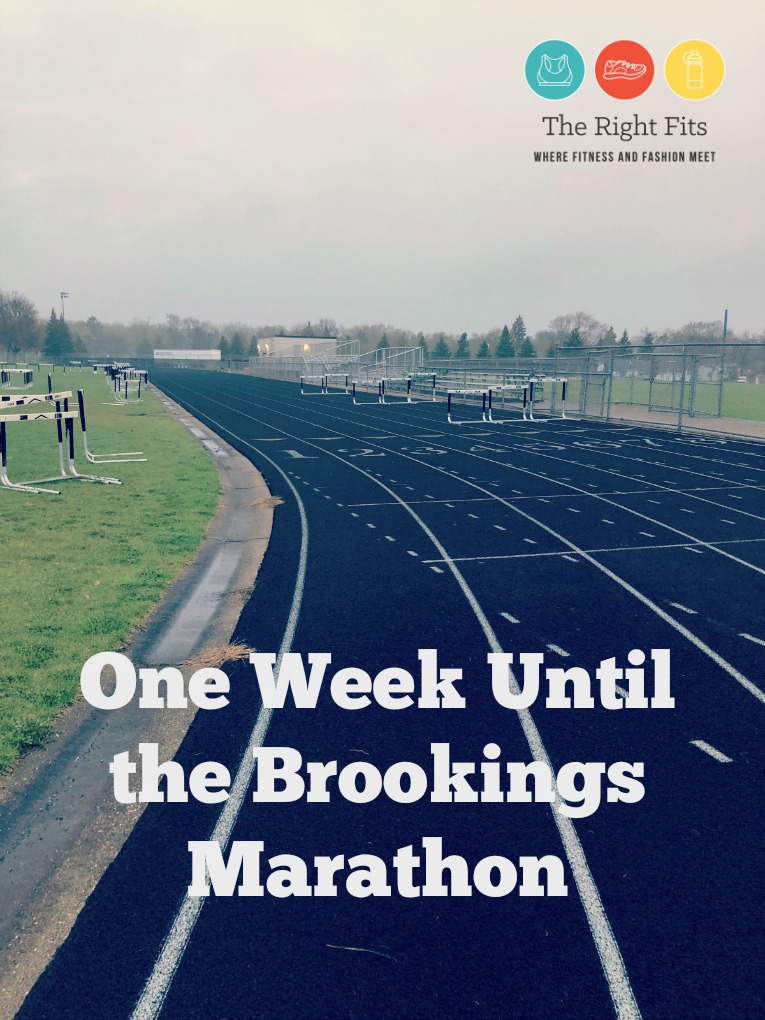 Happy Sunday and welcome to May! I'm so glad spring is in full swing; it's wonderful to run outside without worrying about whether or not the trails will be icy, isn't it?
Here's how training went this past week for the Brookings Marathon that I will be running with my sister (her goal is around 4:20-4:25):
Monday: 6.65 miles with my friend Christie before work, Discover Strength training session after work.
Tuesday: 5.5 miles before work
Wednesday: Rest.
Thursday: Track workout!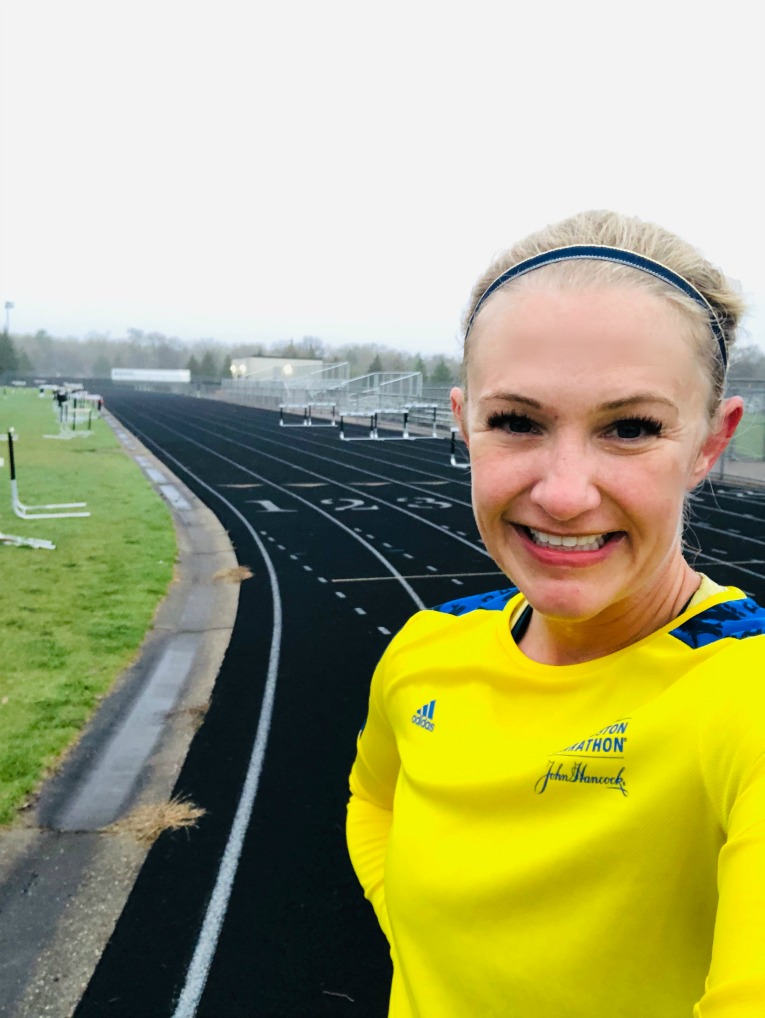 3 miles to get from my house to the track, then 3 x (3x200m with 200m jog recovery), 400m between sets, 3 mile cool down. I went so much faster on the 200m's on the track than I do on a normal workout! I will definitely being doing more workouts on the track.
In the past, I've driven to this local track; I had mapped it out via the running trail and thought it was closer to 2 miles to run there, but the route I took was exactly 3 miles. A few extra miles didn't kill me! 8.5 miles total.
Friday: 8 miles before work, met up with my friend Vicki for part of it. I was treated to this lovely sunrise!
Saturday: 12 miles total with a workout in there:

It started with 5 miles easy- I was joined by my friends Vicki and Tricia for this part. Then 5 miles of alternating between 8:30 and 7:45 every 1/2 mile, then 2 miles easy at the end for 12 miles total.
The 5 miles of "work" were challenging, but it was a beautiful morning and I managed to come pretty close to most of the paces. Gorgeous sunny day in Minneapolis!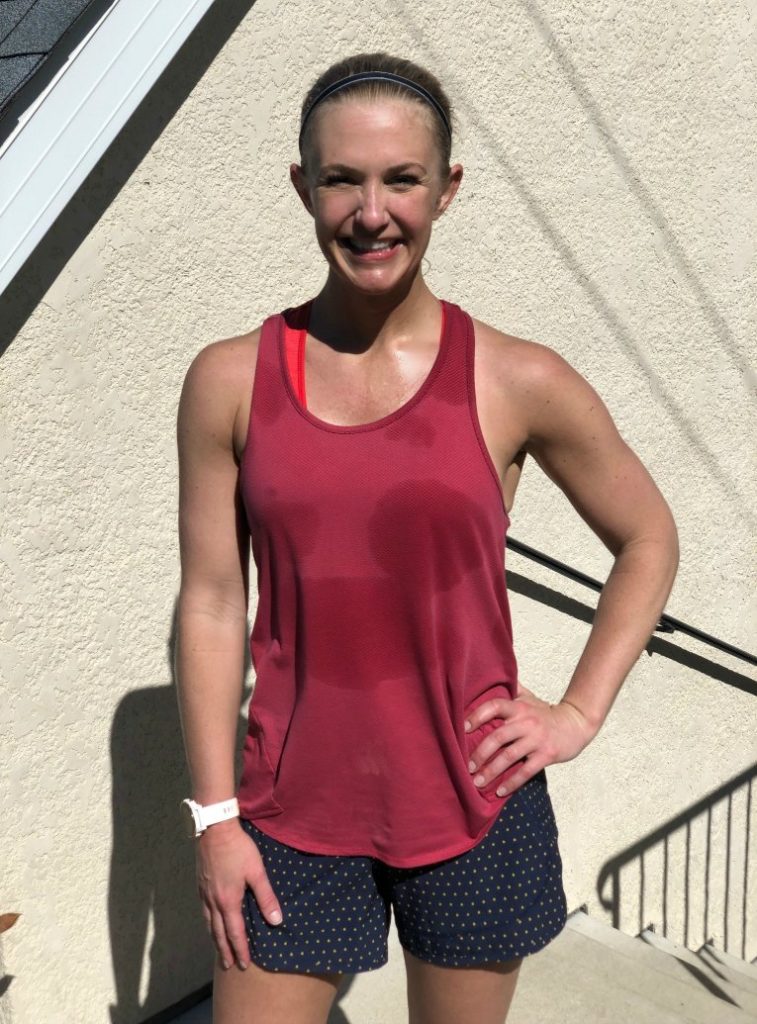 That afternoon, we took Matilda (our vizsla) out to Elm Creek off-leash park, which is a huge wooded area where she can run around to her heart's desire. It was a bit of a drive for us from Minneapolis, but worth it for Matilda to have an awesome day outside in nature.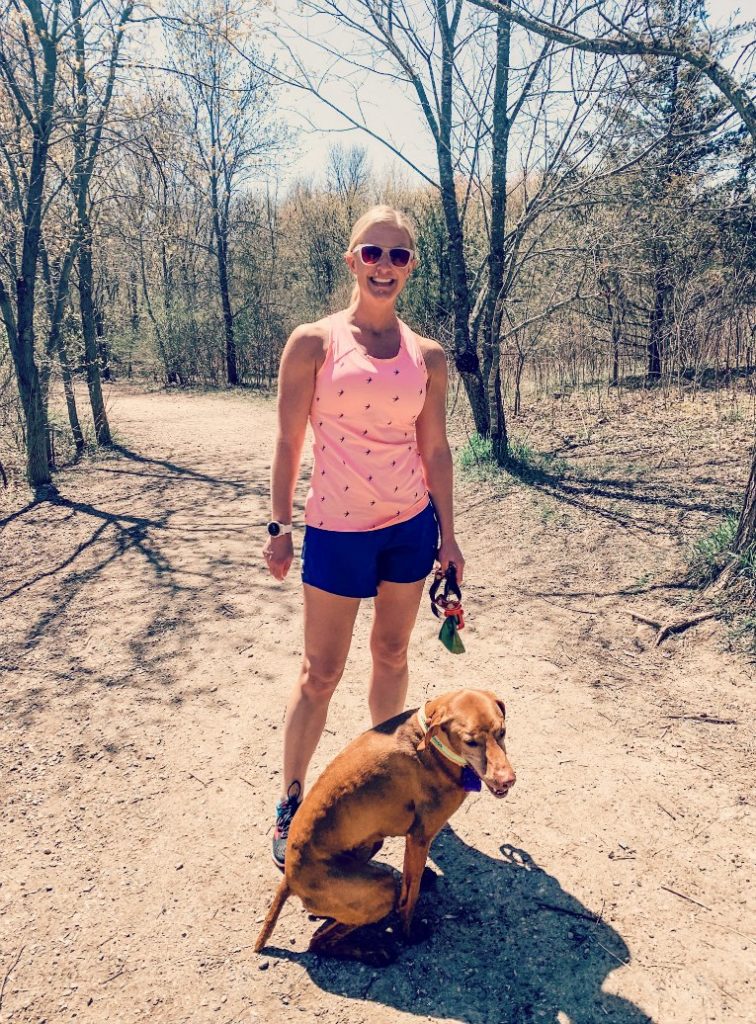 She wore herself out in about an hour and a half, so then we used our Sidewalk Dog Pup Passes to check out Omni Brewery in Maple Grove and then one last stop at 10k Brewing in Anoka.
Those two breweries are on the Pup Pass every year and we never usually make it out that far into the 'burbs to get the 'stamp'/beer from these two, so it was great to have a reason to be out that far!
Matilda crashed at the brewery. Fun day at the dog park, I guess!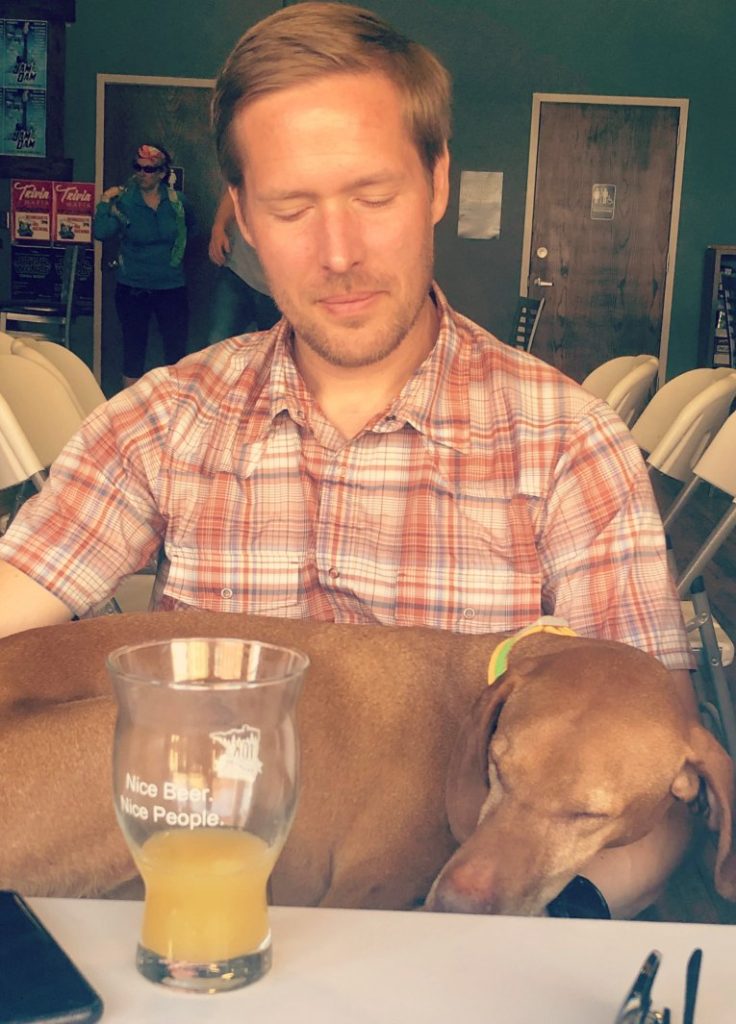 We keep the suburban party going with dinner at Lat14 in Golden Valley.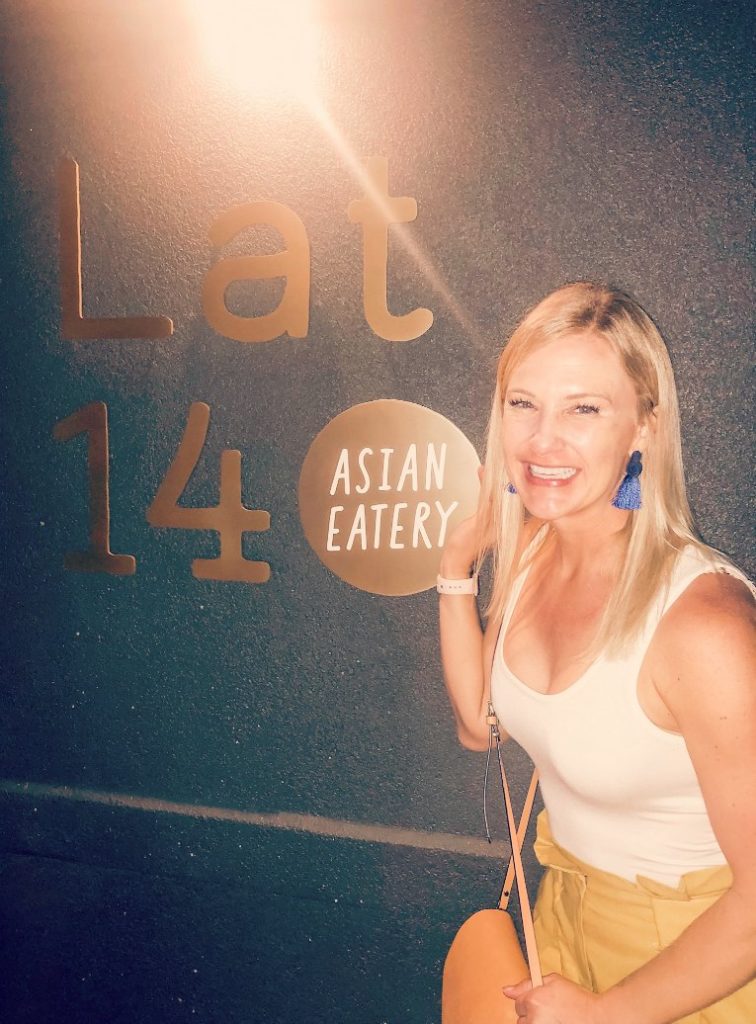 Sunday: Dustin has been traveling a lot to New York City for work and mentioned how he was going to do a drop-in at Solidcorewhile there next time Well, I pointed out that he rarely joins me for solidcore here in Minneapolis, so he was convinced to join me for an Arms & Abs class at 9 am. (Yay!) After the class, I went for a 5.5 mile recovery run on my own.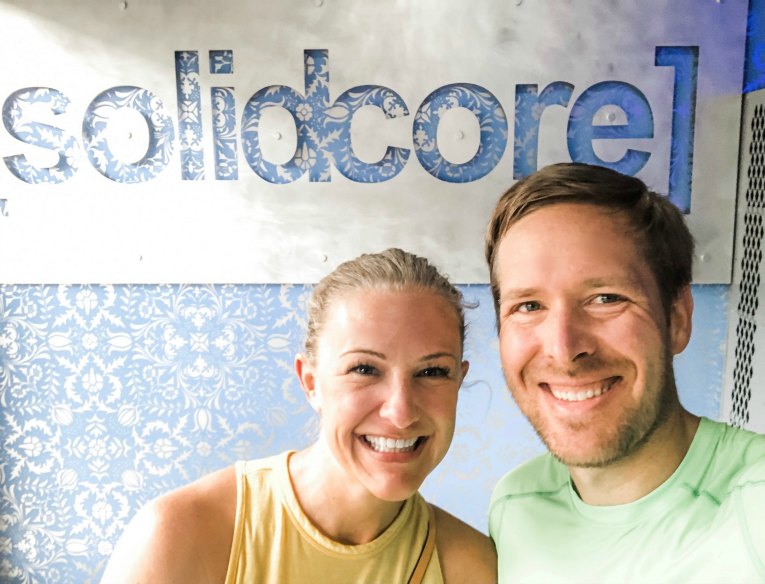 Summary: 47 miles of running, 2 strength workouts, (Discover Strength and Solidcore) and one rest day.
The Brookings Marathon is this Saturday! The weather is looking pretty good and I'm excited to spend the weekend with my sister Erin. I also will be racing the TC 1 mile on Thursday night (it's part of our running club's race circuit). Racing a 1 mile two days before a marathon is NOT a smart thing to do, so I probably will hold back at the mile so I have enough in my legs for 26.2 with Erin on Saturday!
By the way, for the TC 1 Mile (and other races too, of course), I decided to buy a pair of the Nike Vaporfly 4%. I feel like there is a certain "speed" expectation that goes along with wearing a pair of these. But hey, even we 'regular' runners could benefit from being 4% faster, right?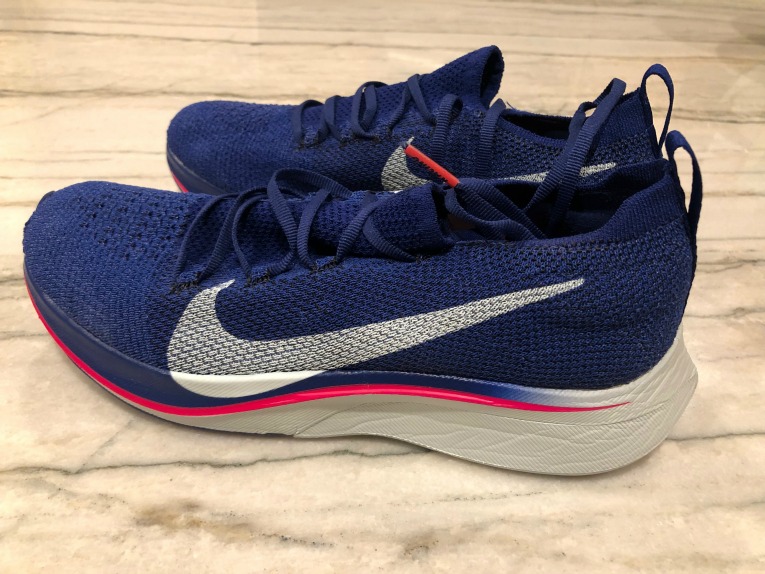 If you're new here, you may not know that I recently ran the Antarctica Marathon. It was the trip of a lifetime and I wrote lots of posts about it (HERE, HERE, HERE, HERE). I thought a nice memento from the trip would be a canvas print of one of the many penguin photos that we took while there. It turned out pretty well, don't you think?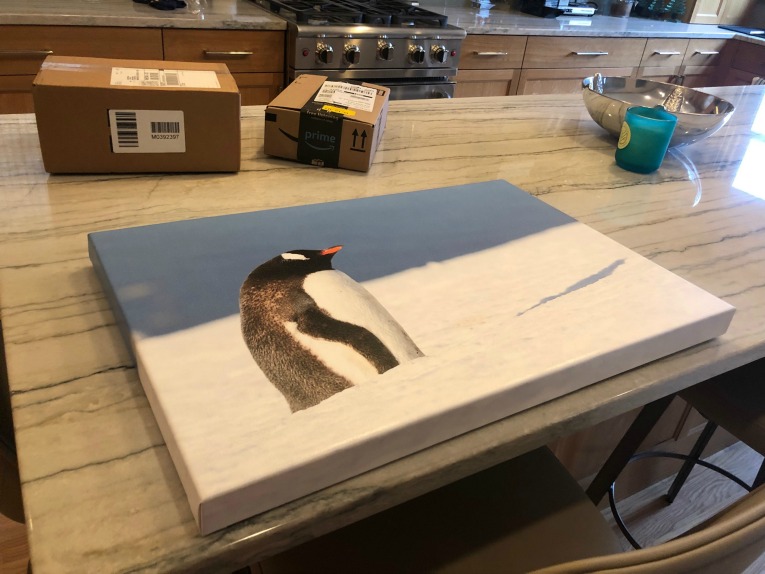 And, just for fun, here are a few other items that I recently saw on Instagram that I thought you might enjoy.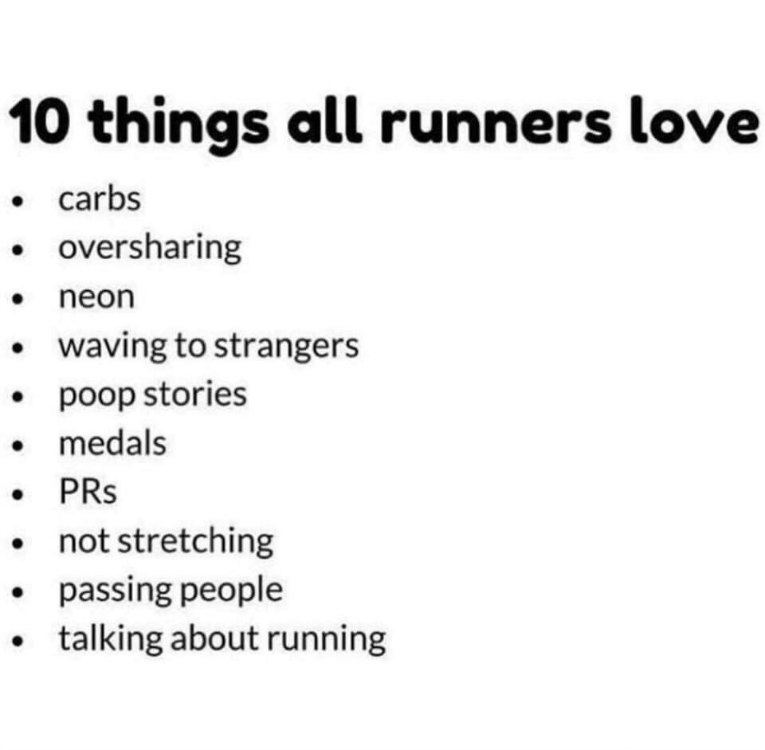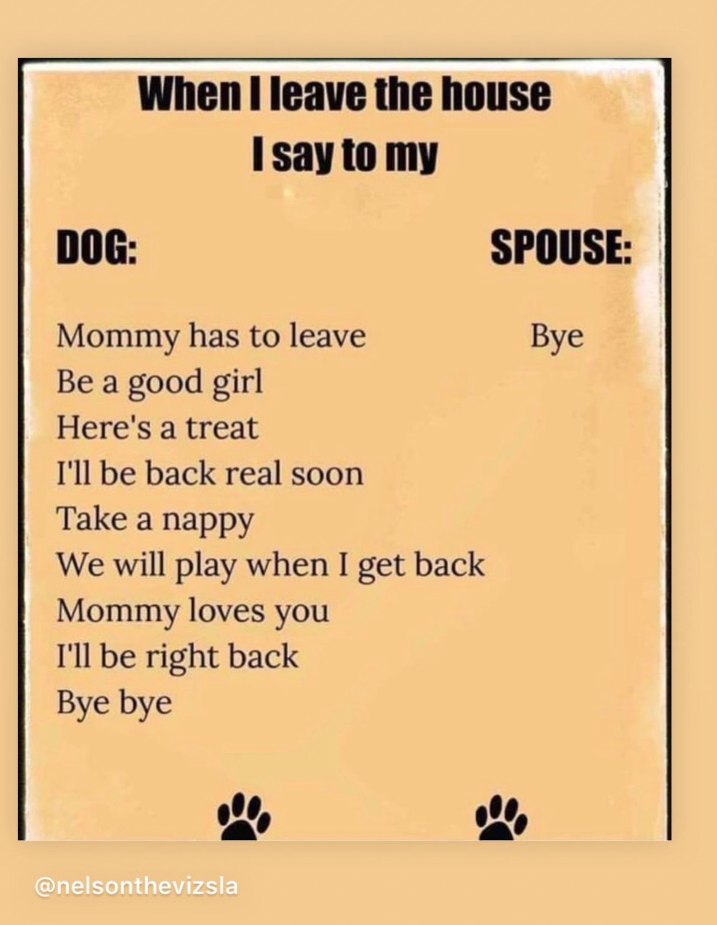 Have a wonderful week, we will be in touch after my 32nd marathon on Saturday!
I'm linking up with Running on the Fly and Confessions of a Mother Runner as part of their Weekly Rundown. Check it out!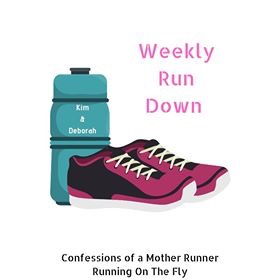 (Visited 307 time, 1 visit today)