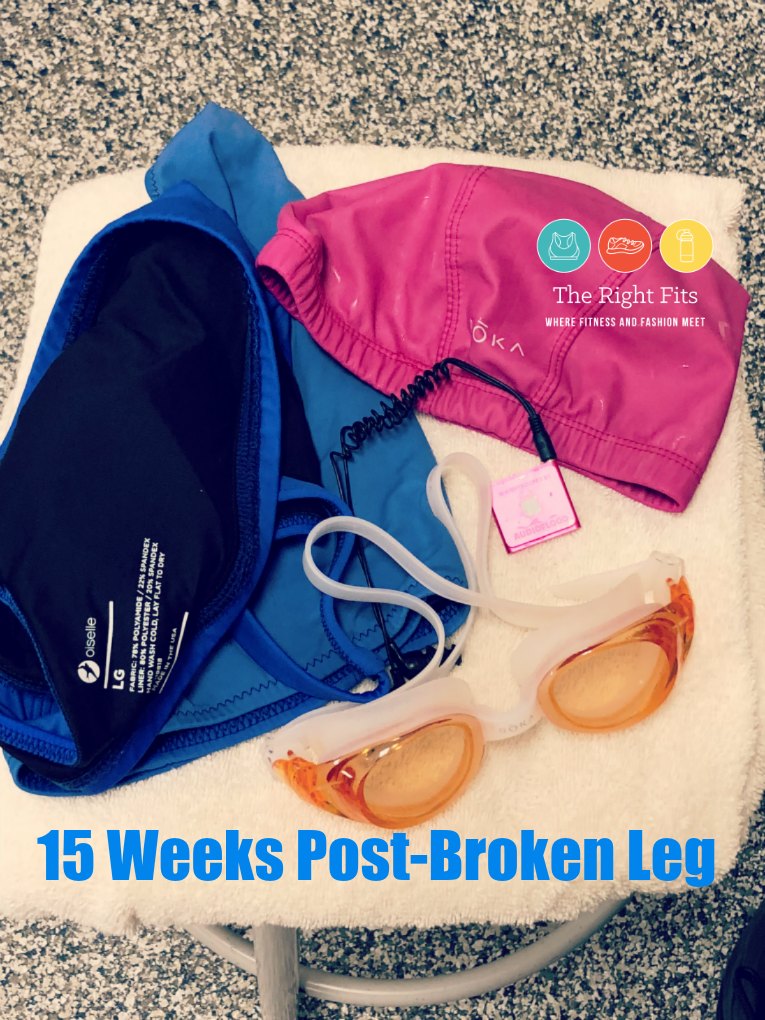 It's been FIFTEEN weeks since I broke my leg. Such a long time.
If you're new to this blog, you can read my story in Runner's World HERE. I was interviewed a few weeks ago for the article. This post, this post, and this post are also a great place to catch up. I was an avid marathoner, running 3-4 marathons a year, and was well into training for the Antarctica Marathon when I broke my tibia and fibula on a wintry Minneapolis run. My trip was cancelled, I had surgery on my leg/ankle, and now have a plate and 10 screws in my leg. I've been documenting my recovery here in my weekly recaps on the road to (hopefully) get back to running marathons again.
(Also- if you just stop in for the link-up, be sure to check out the link-up I'm hosting all summer for Favorite Running Gear!)
On to the weekly recap…
Monday: It was Memorial Day, so Dustin ran the Brian Kraft 5k around Lake Nokomis. I remember in the past I said it would be fun just to spectate this race because it is SO fast.
Well, I got what I wished for, via a broken leg…I was a spectator this year.
Tilda and I cheered and took pictures. Spectating isn't so bad though- got to pet this fellow spectator!
I also ran into my friend Nordica, who used to be a running companion. Hopefully we will run together again some day soon!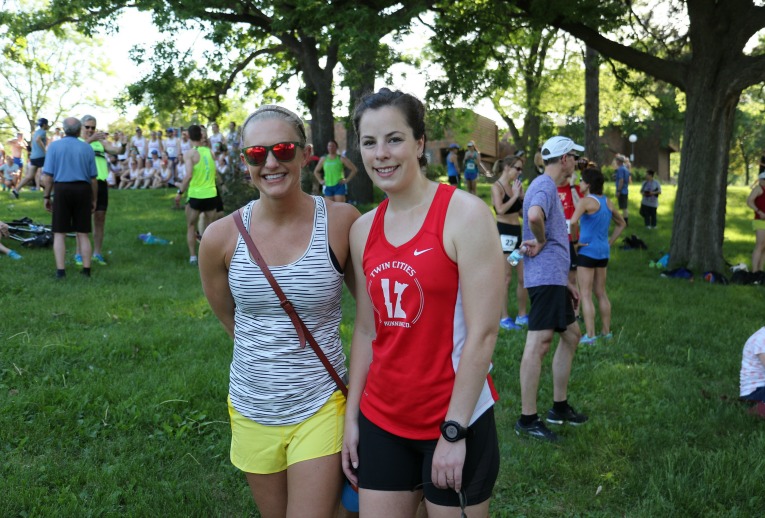 Memorial Day in Minneapolis was crazy hot- nearly 100 degrees- so not a PR day for most. Dustin wasn't racing it too hard anyways, as he had his 100 miler attempt the following weekend (more on that later.)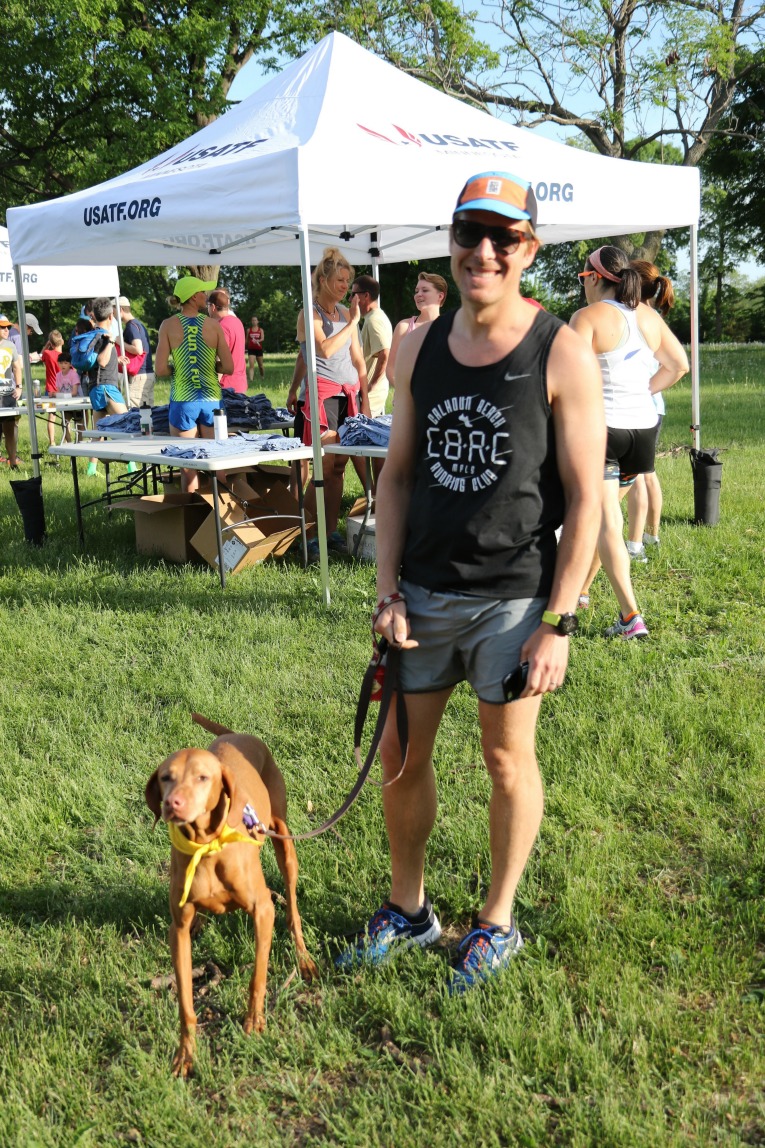 After the race, I still had to do my workout, so I went to the YMCA and swam 1400 yards, nothing too long, and then later that evening I took an Arms & Abs class at solidcore.
Tuesday:  Morning workout at the Y- 45 minutes on the elliptical, 10 minutes on the stair stepper, and all the PT exercises (which I do plan to share in another post!)
Wednesday: solidcore in the morning
Thursday: Evening workout at the Y- 45 minutes on the elliptical and PT exercises
Friday: Morning swim- 2100 yards. I ended up sharing a lane with my friend Klara for a bit. Busy morning at the pool!
I also had physical therapy at Mayo on Friday. I worked my way up to 90% of my body weight on the Alter-G (zero gravity treadmill) for a full 3 miles (with 2 minutes running, 1 minute walking). I was so proud; 90% is basically running, right? Haha! It actually felt like it. And my leg didn't feel too bad afterwards either, which is great.
That evening, I met my friends Vicki and Tricia at Mill Valley Kitchen for dinner; they also took some pictures of their favorites for the favorite running apparel series. Stay tuned!
Saturday: My sister Cresta joined me for the JB double!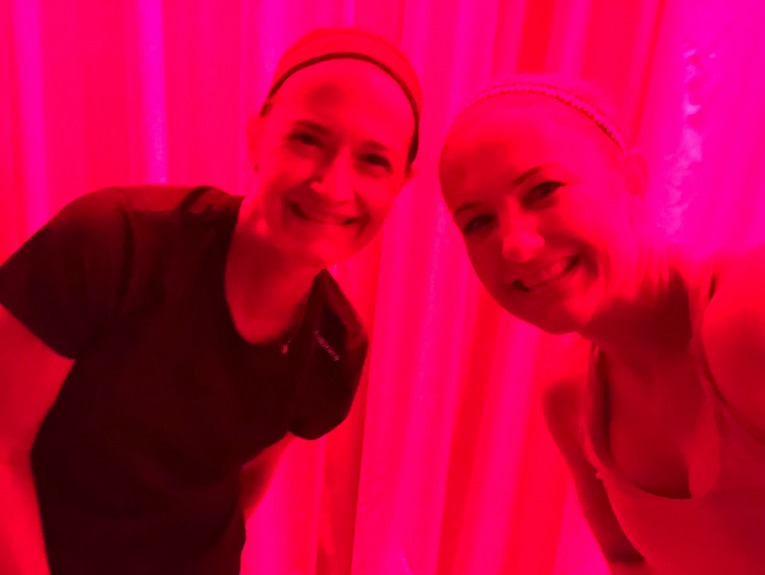 45 minute spin class at Surge Cycle followed by 50 minute strength class at Solidcore.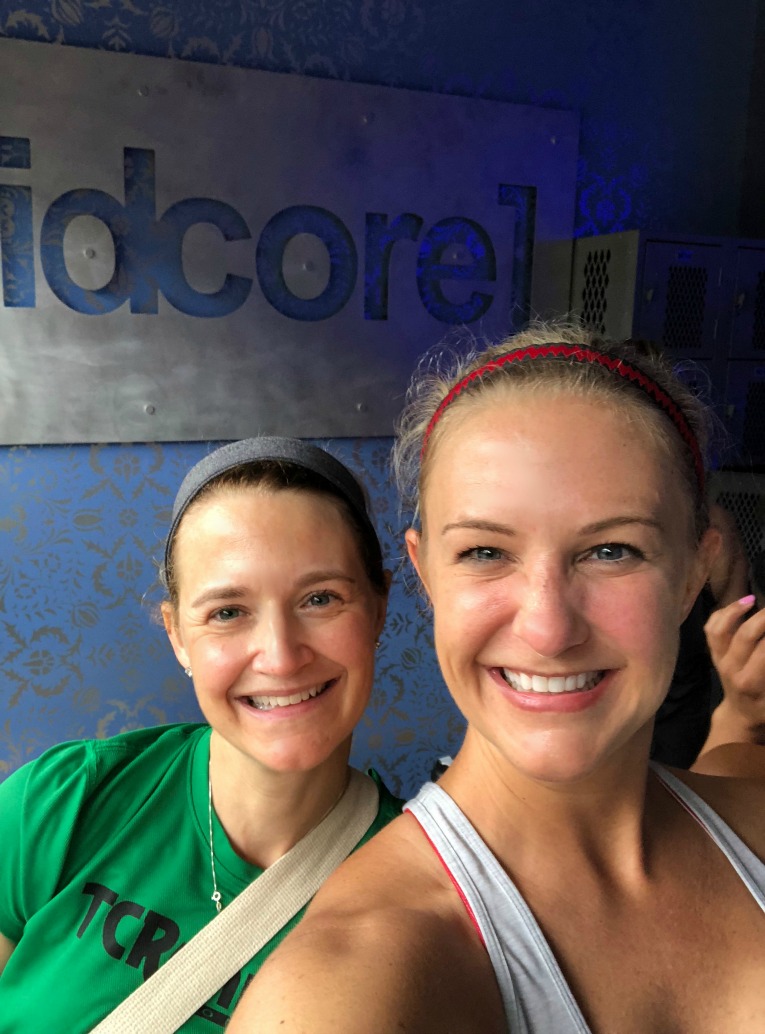 Sunday: I'm supposed to meet two friends to do an open water swim at Cedar Lake this afternoon, but after 100 degree temperatures last weekend, this weekend is pretty chilly! It's only 60 degrees and I don't have a wetsuit (nor do I really need one, since I'm not planning to do any triathlons), so I'm on the fence if I will go and swim outside or just swim at the pool. Either way, there will be some swimming, just not sure if I am brave enough to do it outside yet!
Summary: 3 solidcore classes, 1 spin, 3 swim sessions, 2 ellipticals, and 3 miles on the Alter-G!
I have an appointment at Tria this week, so keep your fingers crossed that all is healing well and I get the all-clear to build back to running.
In other news, Dustin was in Utah this past weekend for the Bryce Canyon 100 mile ultra marathon. He ended up dropping out of the race around mile 60, which is still pretty amazing to me! He said the 10k of climbing in the first 50 miles was too much for his "midwestern' legs and he just couldn't keep going into the hardest part in the middle of the night (I think he dropped around 10 pm). He still got credit for the 50 miler, but he was disappointed.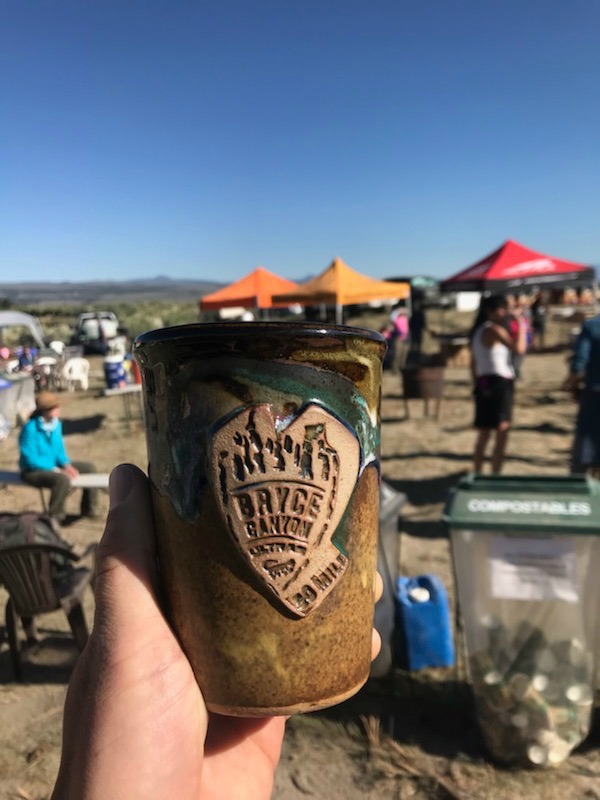 I have a feeling this won't be his last attempt, and hopefully in the future I will be able to be there to crew/support him.  I made the decision not to go this time because unless I was his official pacer, there wouldn't be any opportunities for me to see him on the course, and unfortunately with my injury, I would not have been able to pace him.
So we had both agreed that it didn't make sense for me to go. So Matilda and I stayed in Minneapolis to cheer for him from afar!
(She has decided the planter is a great place to chill…)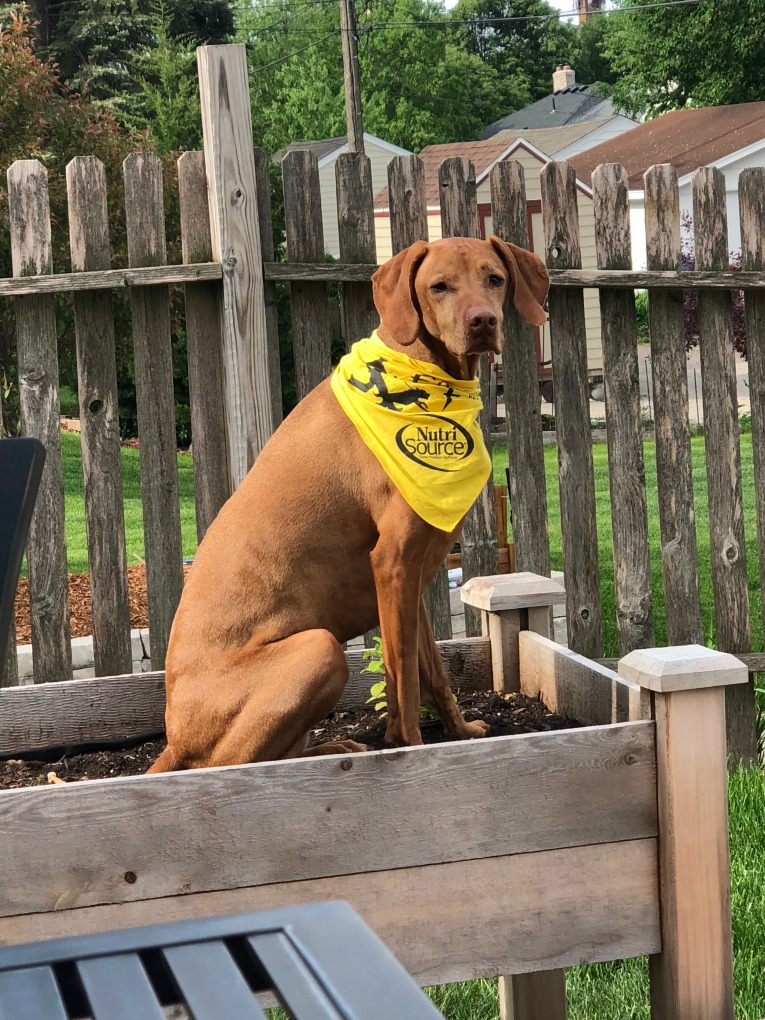 Dustin definitely picked a challenging course for his first 100 mile attempt, but the views looked amazing!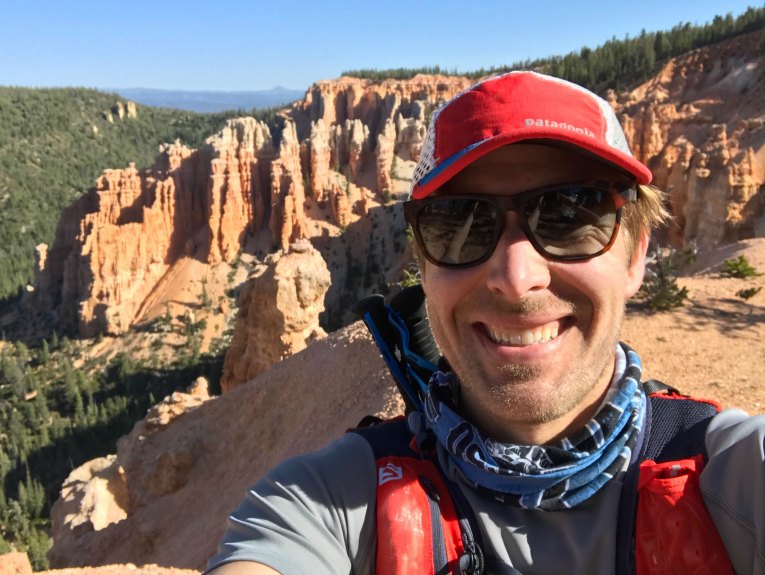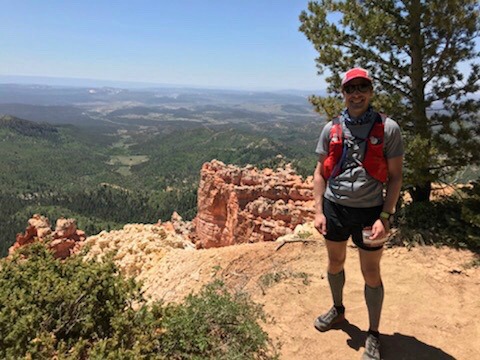 Well, that's it for me for my weekly recap. I'm linking up as always with HoHo Runs and Taking the Long Way Home for their weekly wrap. Check it out!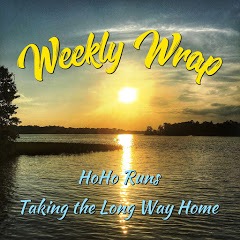 (Visited 369 time, 1 visit today)