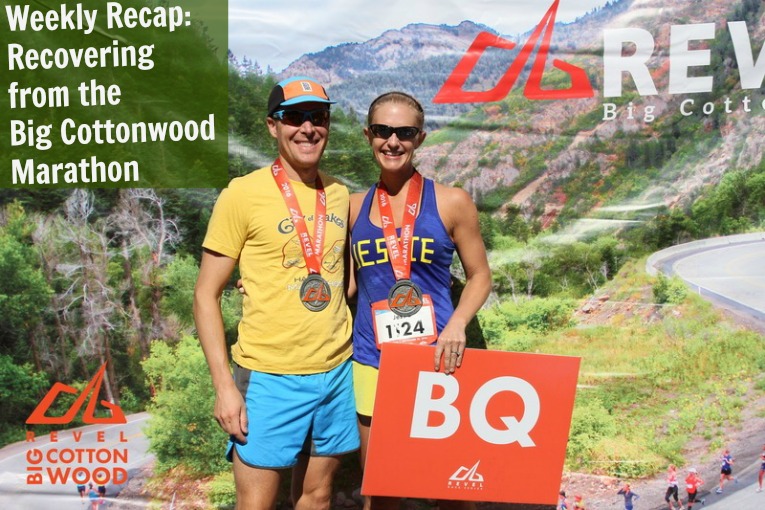 It's been a week since the Big Cottonwood Marathon. If you missed my recap, you can catch up here! It was a tough marathon, but fortunately I qualified for Boston! I'll register tomorrow (9/19) and will hopefully receive confirmation that I'm in sometime later this week Fingers crossed that 4 minutes and 27 seconds is enough.
I always take a full week off of running and this marathon was no different. But I'm still linking up with Jess Runs ATL to share how my week of recovery went. Join us!
Monday: Complete rest. Quads were still very sore.
Tuesday: Yoga class at Corepower Yoga St. Louis Park before work. Gosh, it has been a VERY long time since I took a class here, but fortunately class packages there don't expire! I was still sore from the race, but was able to do most of the class. Yoga definitely made me feel a lot better.
After work, I got a massage at Spalon Montage in Edina with "Ben." Fantastic. I think this also really helped with my recovery.
Wednesday: After yoga and a massage on Tuesday, I was ready to break a sweat! I took a [solidcore] class at 5:30 am with Tom, one of the owners. Tough class, but it felt good to work my muscles in a totally different way than running.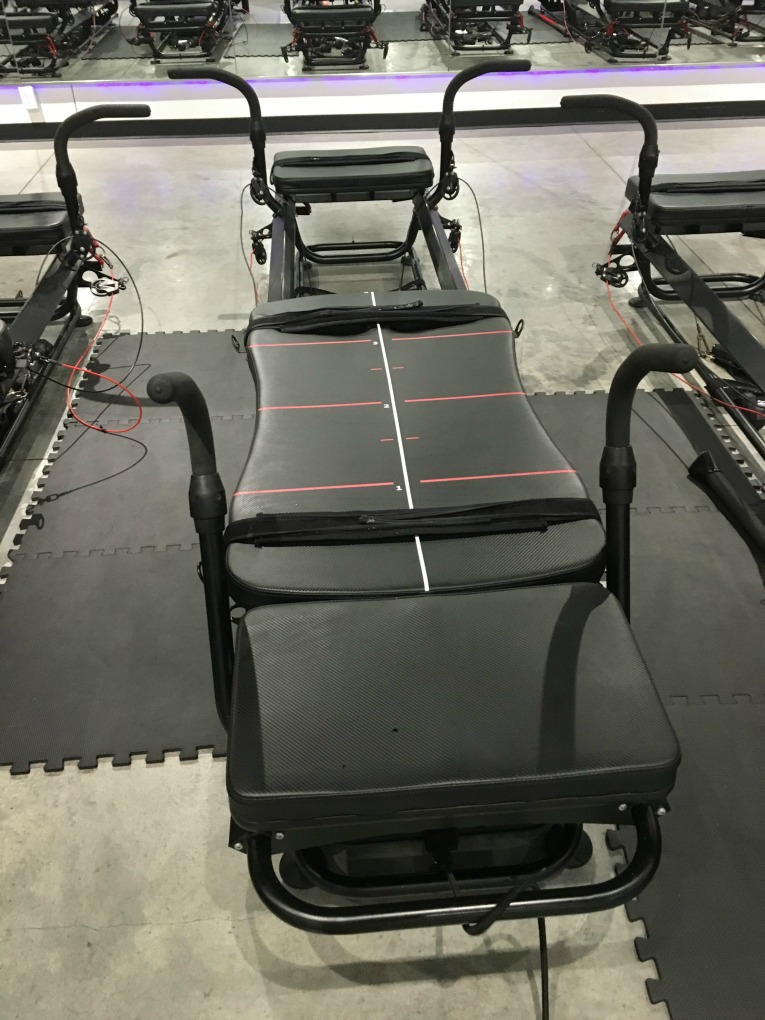 Thursday: Complete rest. Met up with some girlfriends at Upton 43 for a few glasses of wine, one of whom just did the Moose Mountain Marathon on the Superior Hiking trail. Rockstar!
Friday: [solidcore] again- feeling good!
Saturday: Complete rest (except for lots of dog walking).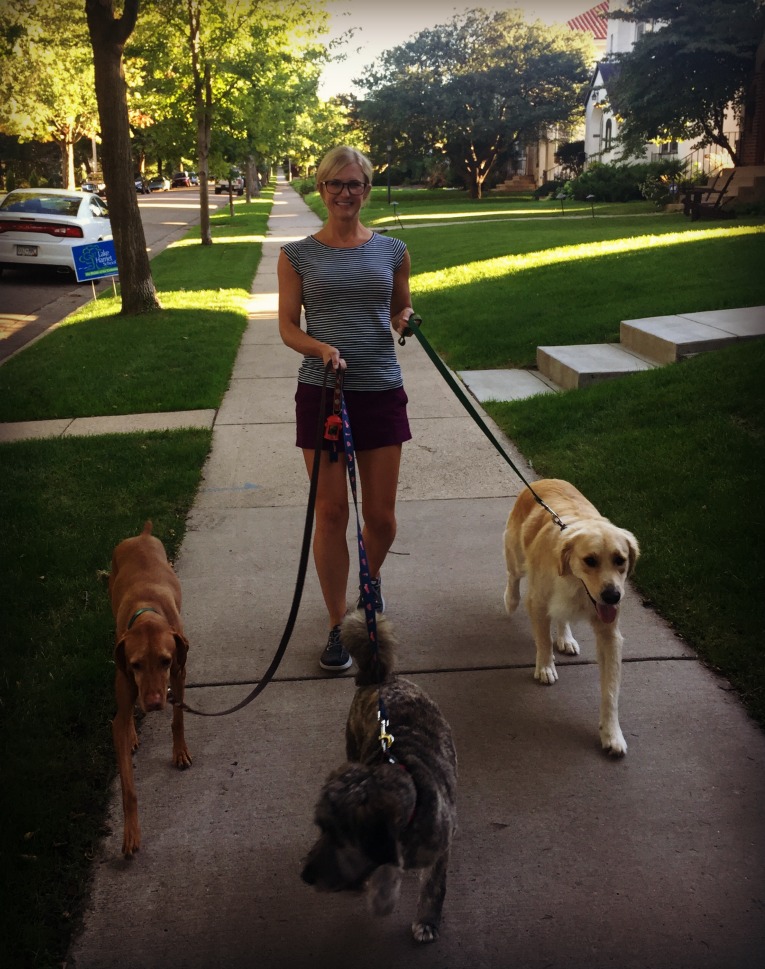 I had a coworker tell me once that she only works out during the week; no exercise on the weekend. This seemed so foreign to me. As a distance runner, either Saturdays or Sundays are going to be your long run; you're always working out on the weekends!
But I got a taste of what that would be like on Saturday. We slept in (on a Saturday!) I drank my coffee on the couch and had a lazy, low-key morning. It was kind of nice…but I still miss my long run routine 🙂
Eventually, we went to the Minnehaha dog park. We are dog-sitting not one, but two dogs! It's a regular doggy daycare at the Benson house this weekend.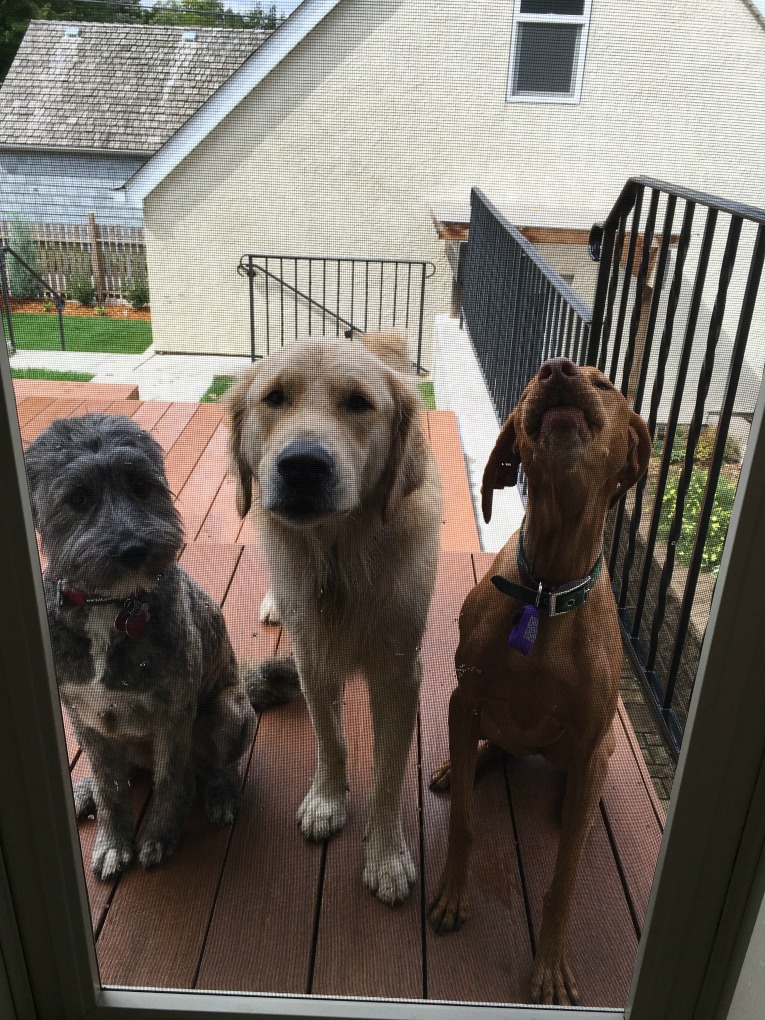 I love this picture because Tilda does not look interested in Piper, the visitor!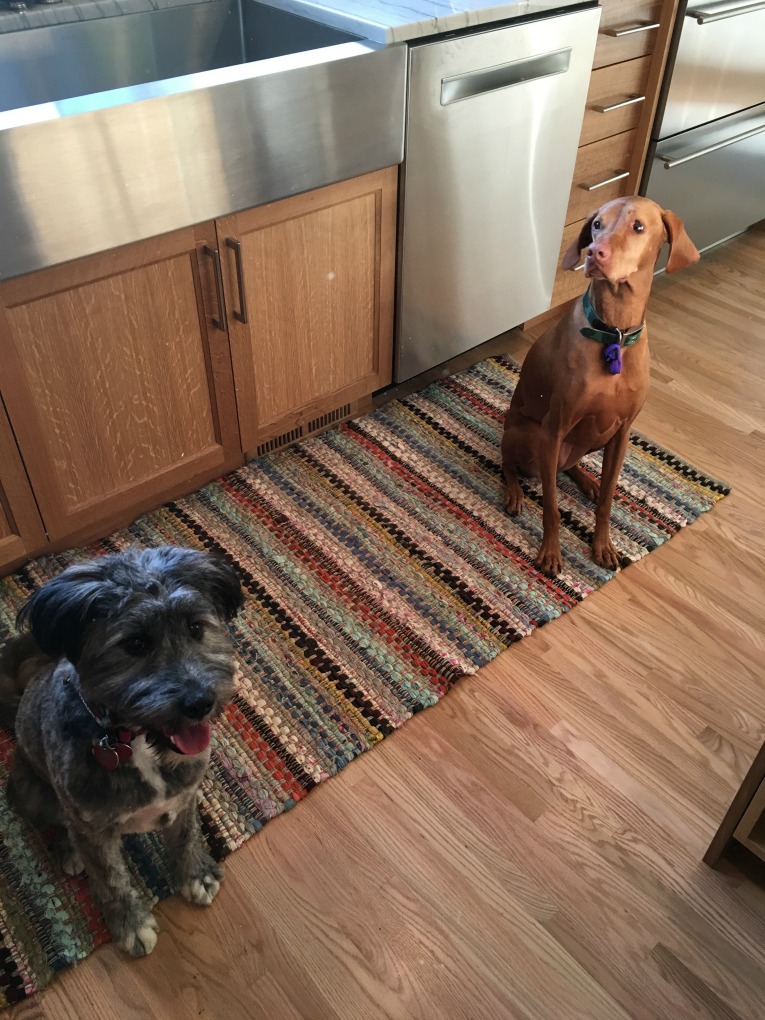 Truthfully, Tilda gets along well with both dogs, Piper and Breck. I think she's a little lonely after our two cats passed away, so I'm happy to take care of my friends' dogs when they need me.  And since we're not running yet, we had plenty of time to focus on entertaining the dogs.
(Piper was pretty beat after the dog park!)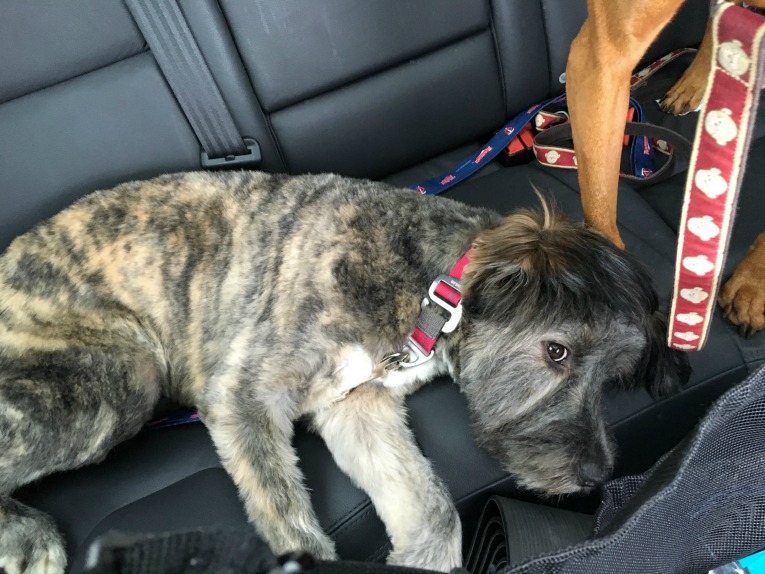 Sunday: [solidcore] Arms & Abs followed by an A20 class at Alchemy365. My friend Ericka (kettlebell instructor extraordinaire!) asked me to join her to try out this new studio and it was a perfect time to oblige. (I mean, trying out new fitness classes is one of my favorite fall activities, ha!) However, I misread the schedule and thought we were taking a yoga class (otherwise I would not have done Arms & Abs beforehand!)
In reality, we were taking one of Alchemy's signature classes, the A20 class. It included 10-15 minutes of yoga/warm-up, introduction to the workout, 20 minute high intensity functional workout, followed by 10-15 minutes of yoga/cool-down to finish for a 50 minute class. Way more intense than I was expecting!
By the way, new visitors to Alchemy get a free week, so I'm excited to try other classes this week. I'll share more on my experience after I have a few more classes under my belt.
Summary: 3 complete rest days, 1 yoga class, 3 solidcore classes, 1 new class (A20!) and 1 massage. Zero miles of running!
I think I'm ready to start running again. I'll ease back into it next week. Without it, my schedule feels off, my digestion is off, my sleep is off…I miss running! It was still nice to take this week to do other activities that I didn't fit in as much during peak marathon training.
Speaking of the marathon, I thought I'd quickly share a list of "mantras" I had in my phone to prep for the race. I have found these in a variety of places, I didn't make them up on my own.
I read these over and over the night before and morning of the race to help get mentally focused and ready to work. They really helped me! I'm a strong believer in the power of the mind during the marathon.
**I put these on a pinnable image in case you think you'd find them helpful. Pin away!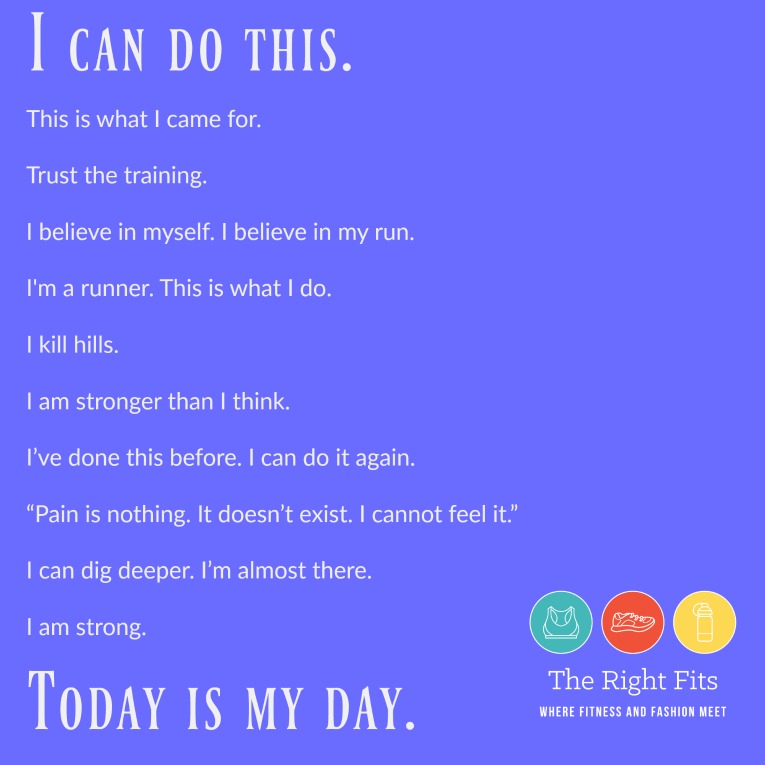 Bloggers, join our link up below with your weekly recap!
(Visited 649 time, 1 visit today)