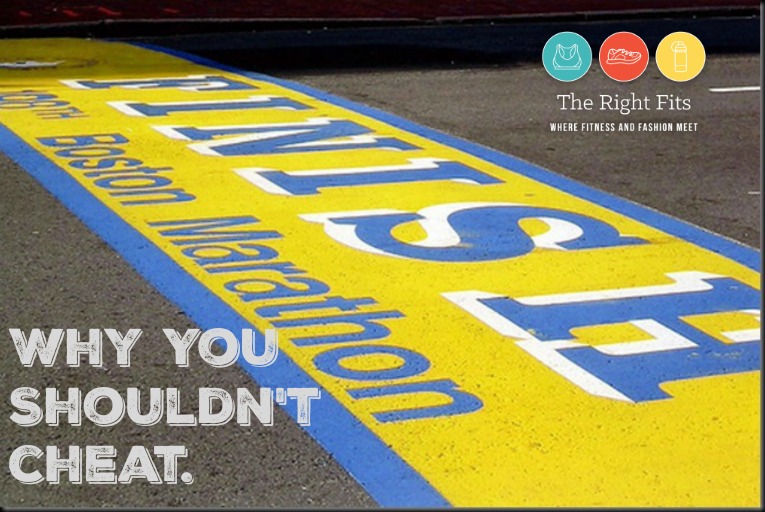 Have you ever registered for a race and then not been able to run it? Maybe you were injured or had an unplanned work commitment. Whatever your reason, did you offer your bib to someone else?
To be completely honest, I have done it. It was for a small-town race, but that doesn't make it right.
But I'll tell you what- I will not do it again.
Run Gia Run is a fellow running blogger. She's quite popular and I have followed her journey for quite some time. She seems like a good person and I have enjoyed reading her blog. She has been very open with her struggles with infertility and her life with twins. I read her blog back when she qualified for the 2014 Boston Marathon (with a time of 3:32 at the 2013 LA Marathon) but she didn't run Boston that year. She qualified again at the Chicago marathon in 2013 with a time of 3:32.  Since she was pregnant for the 2015 Boston marathon, she gave her bib to a friend. Her friend ended up runing a 3:22 (at Boston).
With that time of 3:22 under her name, Gina then registered and trained to run the Boston marathon THIS year. But then she was ousted for "qualifying" and registering based on her friend's time. The BAA (Boston Athletic Assocation) banned her for life from ever running the Boston Marathon.
FOR LIFE.  Read her version here:
And then read this article too, while you're at it. Then this one too. Her story has hit the internets like a bomb. It's all my friends and I have been texting about (clearly I live in a little runner's bubble.)
When this story first broke, Gina wrote a post on her blog explaining that she did what many runners have done; she gave her bib to someone else. I felt sympathetic towards her. I was impressed that the BAA caught her and imposed such a tough penalty. I felt that they were justified in doing so, but yet  I did feel sorry for her that she'll never have the opportunity to run the Boston Marathon even though she had legitimately qualified (though not for 2016).
From Gia:
"Based on an "anonymous tip" the BAA found out. They had photo proof that I wasn't the runner who ran with my bib. This breaks their rules and disqualifies me from running in any further BAA races. My heart is broken. I'm embarrassed and ashamed."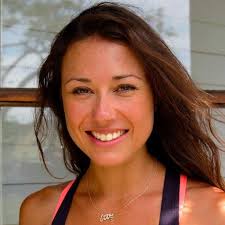 In that initial post, however, she did not share the fact hat she actually used that friend's time to register to run Boston this year.  Only later did it become apparent that it was her friend's qualifying time using her 2015 bib that she had used to register for Boston 2016.
That made me change my opinion of her.
She lied when registering for BOSTON!  How could you possibly think you'd get away with this at BOSTON?? The Boston Marathon is one of the most prestigious running events,  at least to a lot of people (including me).
Gia, you are a popular blogger who shares your running journey with the public; the same "public" who is not always very nice (remember this post?). Nor is this public very forgiving. Forums like "Let's Run" and GOMI (Get off my Internets) are loaded with thousands of people researching and questioning and trying to uncover this exact sort of dishonest behavior (It's also filled with loads of people just being snarky and mean. God hope I never end up on GOMI; not sure my skin is thick enough!)
When it comes to cheating at races, there is an entire blog, Marathon Investigation, that is entirely devoted to catching cheaters at races. Runner's World recently shared this article about a man who dedicates his life to catching cheaters.
Gia's "mistake" wasn't even that hard to uncover. She hadn't run a marathon herself since 2013 and the BAA had plenty of proof that she didn't qualify for Boston 2016.
As I admitted above, I have given a bib away. But I also have trained my ass off and just barely qualified for Boston (thank you 36 seconds. And Dustin. Thank you Dustin.), yet I will not be able to register for Boston 2017 because my time is not fast enough. The race has become too popular. I won't be able to register because there are potentially other "Gia's" who are cheating the system. I am sure that there are other cheaters who are not following the rules, who are potentially decreasing the chances for people who actually qualify themselves to run this race. I am frustrated that this goes on; this article shows Craig's List ads for people selling their spots. Selling them on the black market! Yes, this is a real thing. And it's sad and it's frustrating.
Gia has since posted an honest apology on her blog (read it here). She definitely learned her lesson and I'm back to feeling sorry for her. We all make mistakes and yes, hers was a HUGE one, one that I can't believe she did, but she has owned up to it and admitted she did it and that it was a mistake. I'm sure she is very sorry. I can't imagine the backlash she has received; she had to turn off the comments on her blog for now. She probably is feeling like absolute crap (not to mention she will NEVER get to run Boston).
In fact, I think a lot of us have learned a lesson from her. I won't be transferring bibs for ANY races and I won't be running under anyone's else's name.
EVER.
Is transferring your bib always illegal?
No. Some races allow you to transfer your bib and have systems set up for you to do so.  I have heard that it's easy to officially transfer a bib for Grandma's Marathon.  I think more races should offer this an option although I can understand them wanting to avoid the hassle.
Could Boston ever offer a legal bib transfer?
I'm sure it would be a lot of work to determine which runners are "next-in-line" to register, but we "squeakers" would be much appreciative of that opportunity.
What are your thoughts? Do you think the BAA was fair in their punishment of Gia?
Be honest- have you ever transferred a bib before? Run a race under someone else's name?
I'd love to hear what you think of all this!
(Visited 3,337 time, 1 visit today)