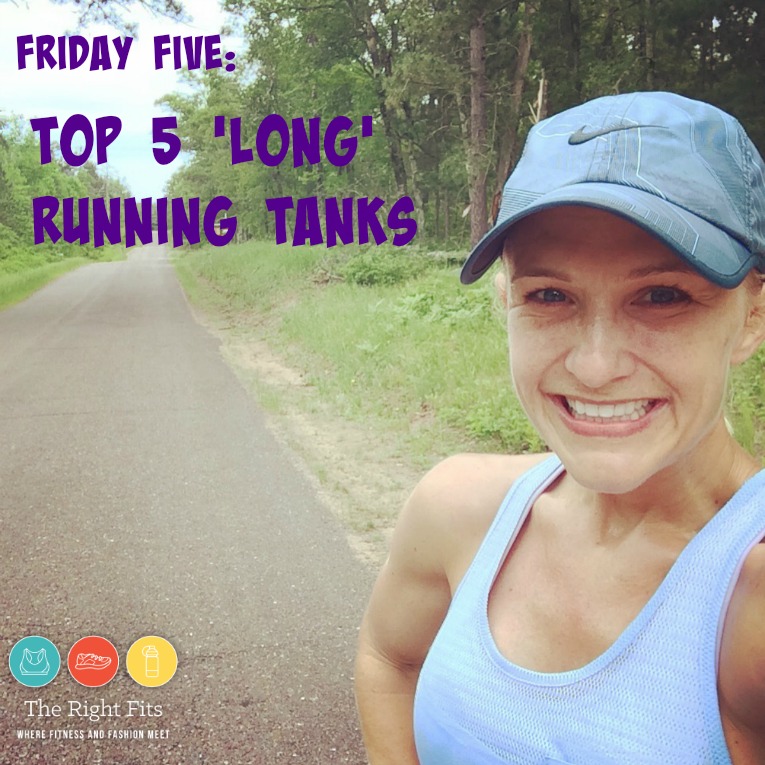 Welcome to the first installment of "Friday Five!" Each Friday, I'll share my top five picks of a certain fitness or fitness fashion related item.
Today's post was inspired by a coworker of mine who asked me for advice on my favorite long running tanks. If you're like me (and my coworker), you hate short tops that show the belly. I prefer those of the lengthy variety and here are my top five long running tanks!
Oiselle Flyte Tank Retails for $44
I have this tank in a red color that is no longer available but there are a ton of new colors. It's soft, wicking, and LONG.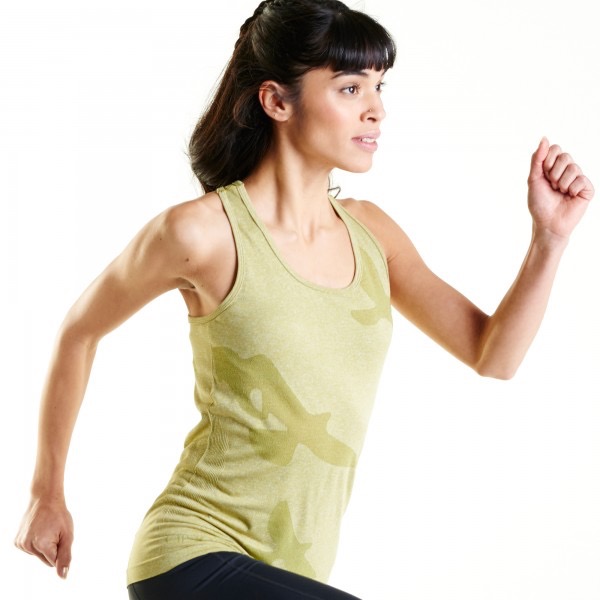 "The Flyte Tank takes everything we love about seamless, but is lighter, softer and less clingy. The wicking antimicrobial knit is a runner's best friend.The bird jacquard and "fly" type on the back gives some lift under your wings. 25″ body length (size small)."
Athleta Chi Tank Retail price; $42
I have a few Chi tanks and love them all! If you're looking for a long tank, you're in luck- the Chi Tank comes in a long version. The Chi Tank is made with Athleta's signature "unstinkable" fabric: natural silver salts give the fabric antimicrobial protection that lasts wash after wash. Lightweight, super soft, brushed, stretchy, comfortable. Body length in size medium: 27.5″. A wide variety of colors.
Lululemon's Cool Racerback: Retails for $42. This tank has been a lululemon staple for quite awhile.


I have 2 of these- white and white with blue stripes. They are super long. I wear them for running..and for hiking Camelback!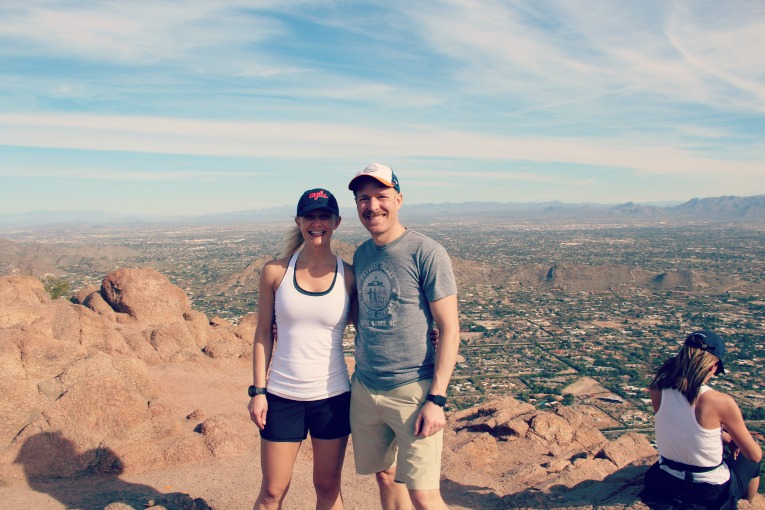 Brooks Ghost Racerback Running Tank: Retails for $42
I wore this tank for the Phoenix Marathon. It's incredibly light and also long. I love this tank for hot weather running and it's long enough to cover the pesky muffin top!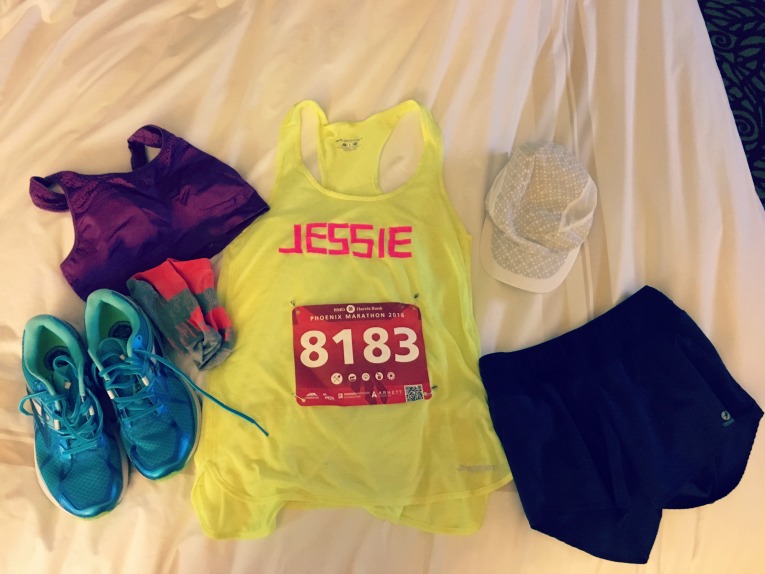 New Balance Accelerate Tunic: Retails for $34
If you want something SUPER long, this New Balance tunic is a solid choice. I mean, it's a tunic vs. a tank; you don't have to worry about it riding up. I have one of these and it's fantastic. (New Balance has really stepped up their game in fitness fashion. They have a ton of cute stuff!)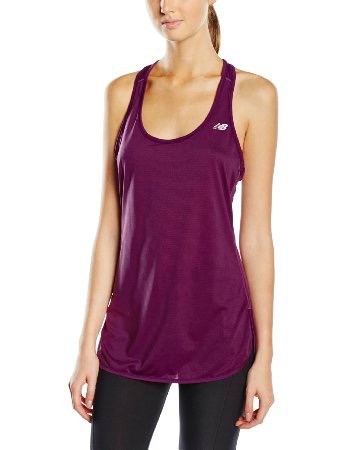 "The New Balance Women's Accelerate Tunic provides you with lightweight comfort, full coverage, and a fun print design. The NB Dry fabrication allows for efficient moisture-management, while the scalloped hem at each side with side split allows for a flattering fit around the hips and full coverage protection."
And one bonus item for today's Top 5!
A RunMSP tank from Gear Running Store! Mine has served me well for many a run and race! It's a Brooks brand tank- I'm not sure exactly which tank, but just stop by Gear Running Store on France Avenue and they'll help you out!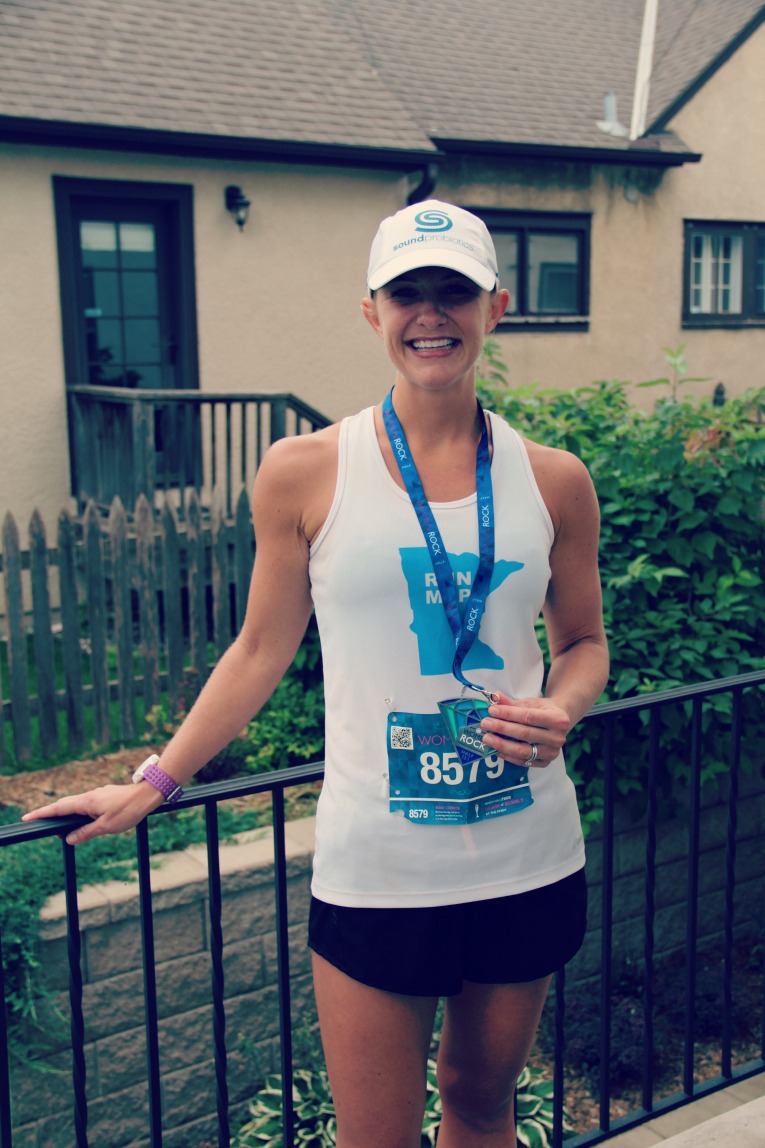 Did I miss any of YOUR favorite long tanks? 
Also- please let me know if you have something in particular you want me to feature on Friday Five in the future!
(Visited 1,303 time, 1 visit today)