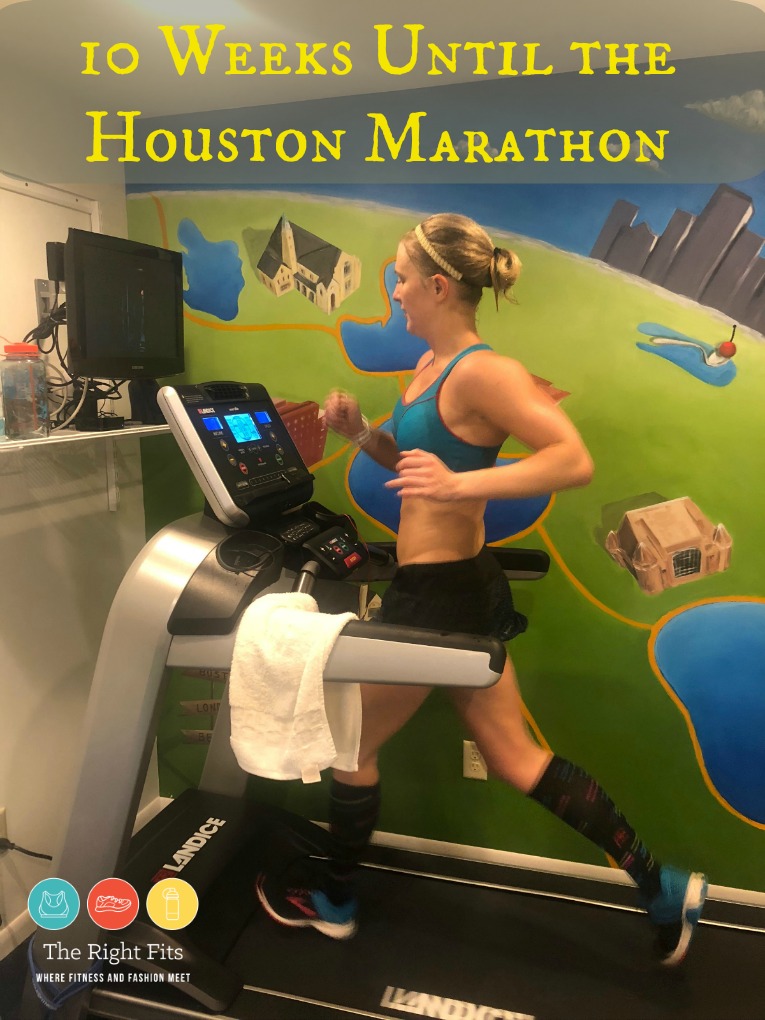 Another week, another weekly recap of training for the Houston Marathon! Time is flying by and there are just 10 short weeks until I run my 30th marathon at the end of January.
*Quick note- if you only check in here for my weekly recaps, be sure to check out this post, the 3rd post about our trip to Norway- this time recapping our time in Bergen!
Winter arrived in full force this week in Minneapolis, with temperatures in the teens and enough snow/ice to make running outside a bit treacherous. If you're new to this blog, you may not know that I broke my leg in February by slipping on the ice on a long run. I broke my tibia and my fibula and had to have surgery; I was unable to run for about 5 months. The injury was also 3 weeks before my husband and I were supposed to run the Antarctica Marathon, so that trip was cancelled- a huge disappointment. (Read this post, this post, and this post for the full picture of what it was like.)
It was a rough patch for me and I think it definitely explains why I will be choosing the treadmill more often than not, as you'll start to see in this recap. I'd rather run on the treadmill than not be able to run!
Monday: 10.9 miles before work, outside, the only warm-ish day of the week. Rocked those bright Firecracker tights again. 
That evening, my sister and I went to a Gregory Alan Isakov concert at First Ave; it was her first time seeing a show there. (We also had a delicious dinner beforehand at a 112 Eatery, love that place!)
Tuesday: Rest day from running; had to make time before work to vote!
I went to Corepower Yoga after work for a vinyasa class. It was fantastic.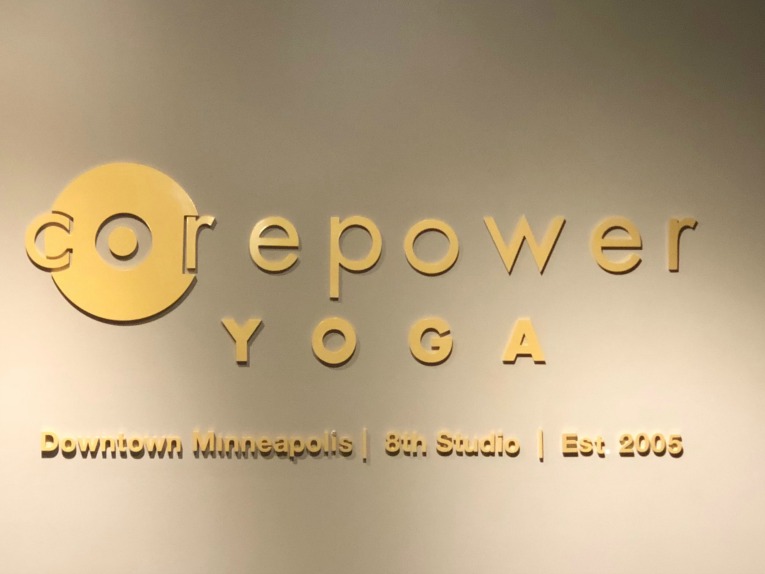 Wednesday: I was supposed to have a speed workout; I headed outside to run and shouldn't have. The trails were too slippery for this girl; I still ran, but I had so much anxiety and was going very slowly. I still ran the mileage outside (10.7 miles before work) but was way too nervous to speed things up. Kind of a bust and I wished I had run on the treadmill. A sad eye-opener that it's already treadmill time in Minneapolis.
Thursday: Though the day before was slippery, the trails fortunately had cleared by the morning, so I ran 8.3 miles to work. Only 20 degrees and windy, but clear paths, no ice.
Friday: More snow = means more slippery. I opted for the treadmill, 5 miles.
I actually don't mind my treadmill set up in our basement. I have a TV right there that's hooked up to an Apple TV, so I have HBO Go, Netflix, Hulu, whatever I want to watch. It's not the same as running outside, of course not, but it's not that bad.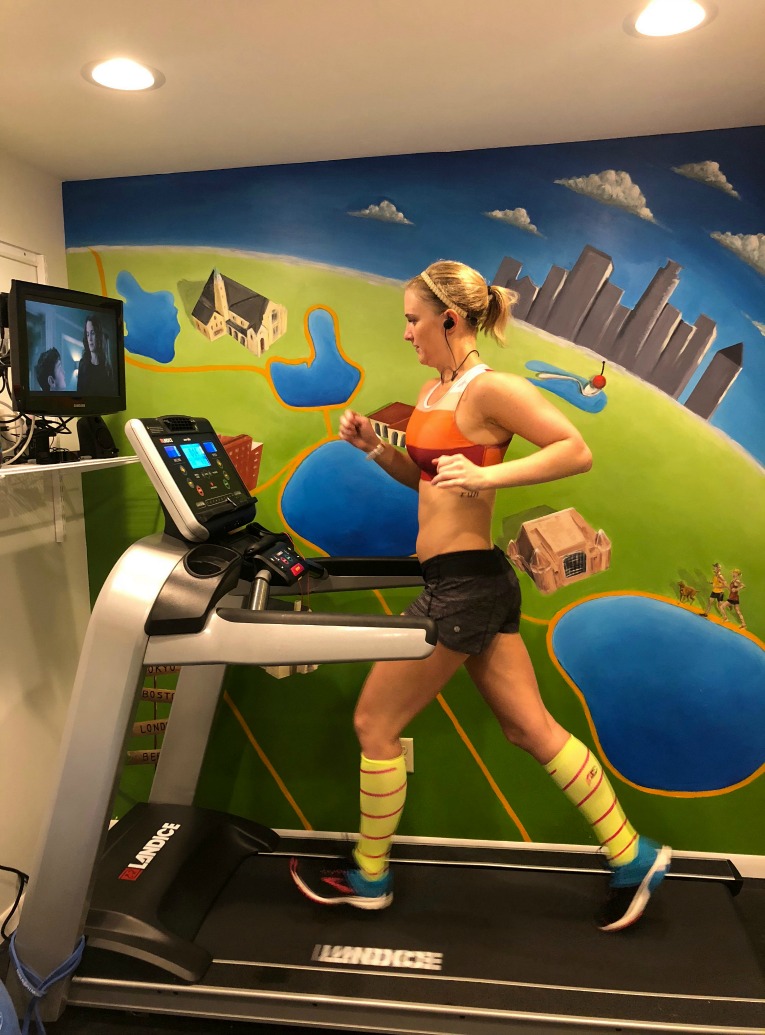 Saturday: I asked around to friends who had run outside on Friday and they said there were quite a few slippery spots. With that said, I decided to do my long run on the treadmill.  Not taking any chances this year.
15 miles is a long way to run on the treadmill, but fortunately I had a workout to break it up a bit: 5 miles easy, 4 miles at an 8:40 min/mile pace, then 1 mile easy, then 5 x 0.2 mile at a 7:30 pace with 0.1 recovery in between, then another ~3-ish miles easy to get to 15 miles total.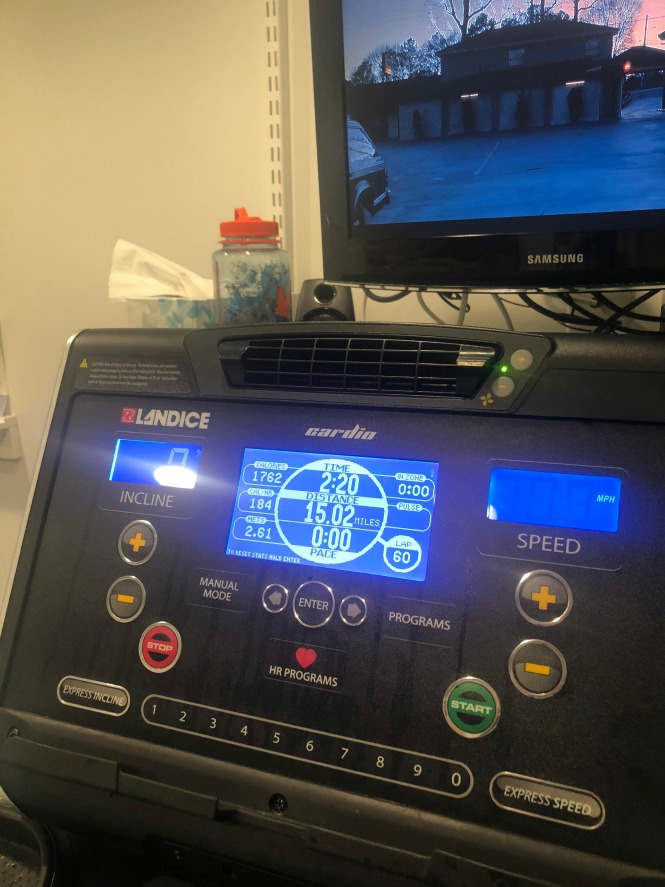 It honestly wasn't that bad. I zoned out to the Haunting of Hill House (so scary!)
After the run, I quickly showered to head to the Dog Film Fest at the Riverview Theater with Dustin. It was a $5/ticket to see a few cute short films about dogs; definitely some tear-jerkers in there, but a fun event for dog lovers like myself.
After the movie, we were both starving (Dustin had run his long run outside); we stopped by Birchwood for a savory waffle (one of the best brunches in the Twin Cities!)
Last that evening, our neighbors, (who own the Hot Indian food truck and restaurants), hosted a Diwali party; great food and an opportunity for us to wear the kurti I bought when I was in Indian last summer! (I spent 6 weeks in India for work last summer, read more about that experience HERE, HERE, and HERE!)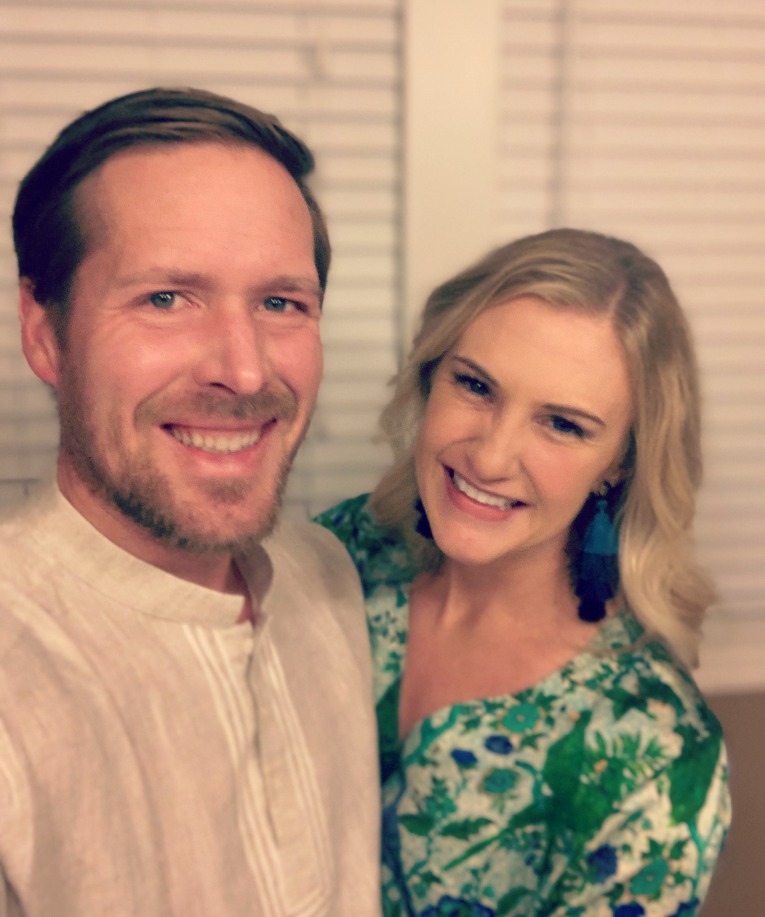 They even had this huge ice luge at the party for shots- I did not try it, but plenty of others did!
Sunday:  Lazy Sunday; I lounged around on the couch with a cup of coffee for awhile before finally heading to the basement for another 6 miles on the treadmill. Dustin ran outside with Tilda and said the trails weren't that bad, so hopefully I'll be back outside this week. It's warming back up to the 40's by the end of the week so fingers crossed for better conditions.
Summary: 56 miles of running, 1 yoga class, no strength.
Not a terrible week, but definitely have had better ones in training.  My goal for next week is at least two non-running activities (yoga or strength!) in addition to all the running.
Thanks so much for reading and be sure to check out all the other great weekly recaps that are a part of  HoHo Runs and Taking the Long Way Home 's weekly recap link-up!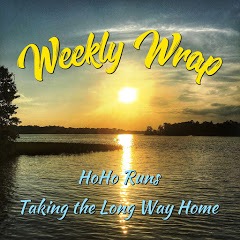 (Visited 382 time, 1 visit today)