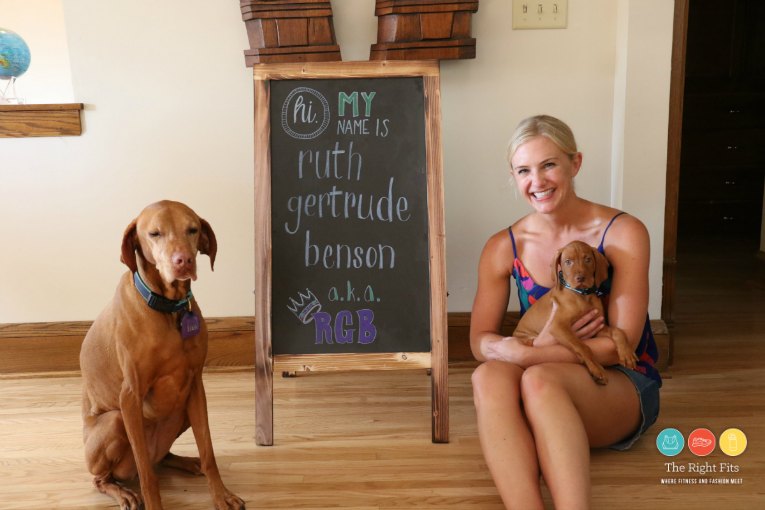 The big news of my week is obvious from my header photo- we got a puppy!
We've been talking about adding another dog to the house for awhile now and have just been waiting for the right time. In my opinion, Matilda has been lonely since our two cats passed away a few years ago. She's 10 years old and we are really hopeful that she and the new pup will become the best of friends. So far? Matilda isn't really that interested in Ruth, but I have a feeling she'll come around!
But before I get too distracted by dog news, let me recap this week in training for the Indianapolis Marathon!
It was a crazy hot and humid week in Minneapolis. Even though all of my runs were done in the morning, I could definitely still feel the affects of the weather.
Monday: 7 miles before work with my friend Christie, 9 min/mile. Discover Strength after work.
Tuesday: 9 mile easy run, 9:20 min/mile.
Wednesday: Workout Wednesday! 3 mile warm-up, 2x (400m with 90 sec recovery), 4x (200m with 1 min jog in between), 2x (400m with 90 sec recovery), 2 mile cool-down. 7.5 miles total. I really struggled on the last two 400's.
Thursday: 6 miles easy before work, Discover Strength after work. I went to the NE Mpls location of Discover Strength and had a really great instructor. They have different equipment at this location than the downtown one that I usually go to, so it was a nice change.
Friday: 9 mile "long run" (no longer than Tuesday's run- that was because I was doing the 1 mile race on Sunday) with Dustin. 9 min/miles. SOOooo humid and hot. Seriously, so sticky. There was an excessive heat warning for Minneapolis (similar to most of the country this weekend) and even Dustin, who was running a good two minutes slower than his usual pace to run with me, felt that it was rough. Yowsa.
I'm always careful to hydrate plenty after a run like that, and my hydration of choice is NUUN!
We had the day off of work to drive to Milwaukee to pick up the new puppy. We brought Matilda with us (our 10 year old vizsla) per the breeder's recommendation.
We stayed at the awesome dog-friendly Kimpton hotel in the historic Third Ward of Milwaukee and had a great time!
Upon arrival, we went for a walk along Lake Michigan. It was so hot that Tilda had to get in to cool off!
Then we stopped by the free (and dog-friendly) Kimpton happy hour in the lobby.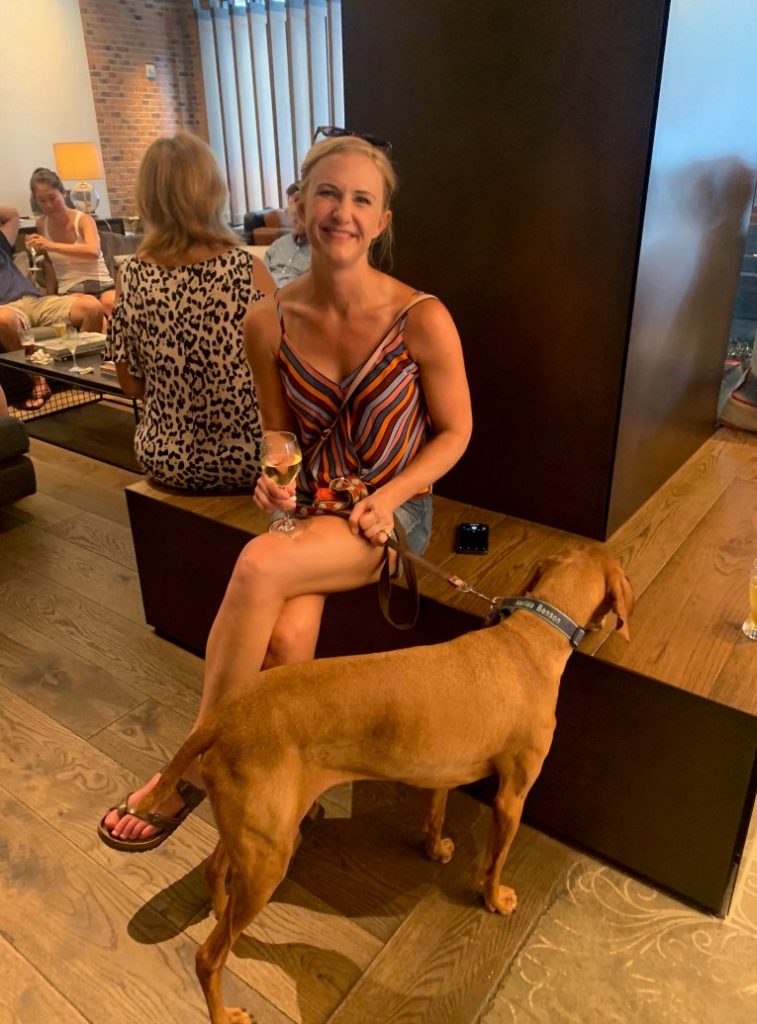 Plenty of other dogs staying there Friday night!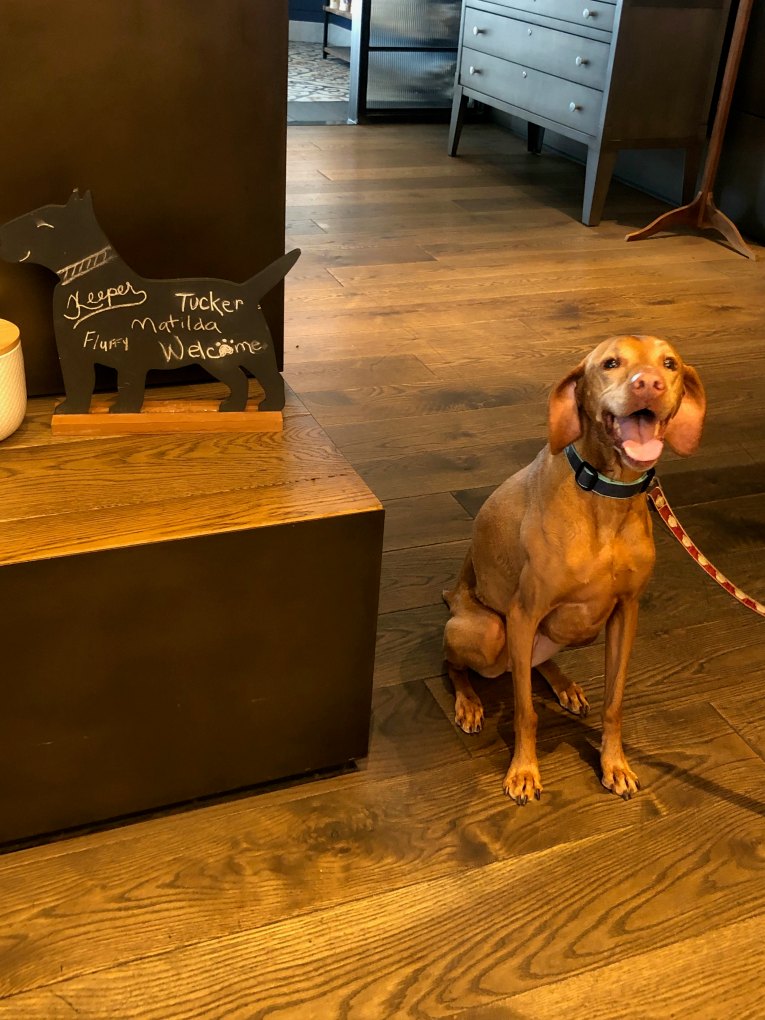 Eventually we met a few friends at Company Brewing for dinner. Tilda was so well-behaved, she just hung out on the patio while we ate.
(It will be a long time before the new puppy is patio ready!)
The Kimpton was Matilda's first hotel stay. She did great! She was a little confused by the elevators and all the rooms in the hallways that she couldn't go into, but otherwise, she settled right in.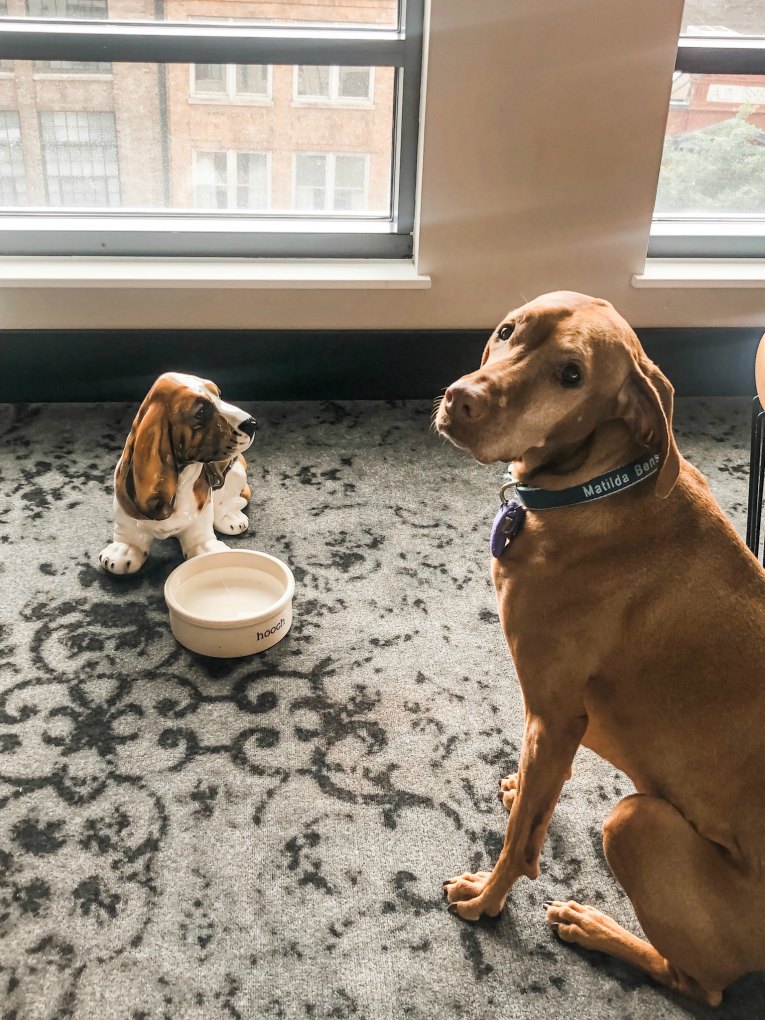 She followed all the rules on the contract she signed upon check-in.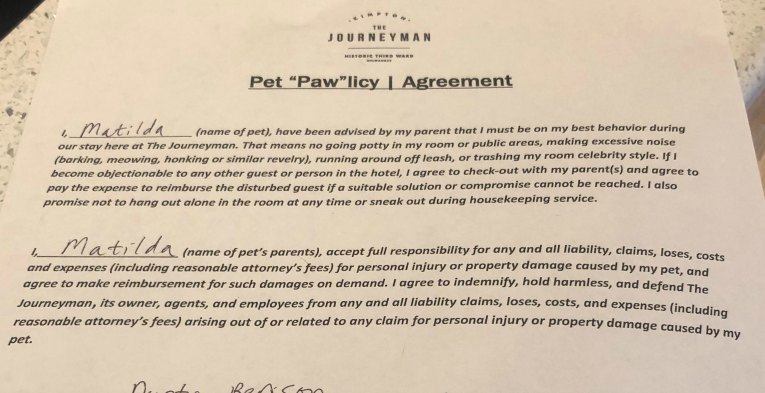 Saturday: I got up to do 4 easy miles in Milwaukee along the lakeshore path, which was lovely (though HOT.)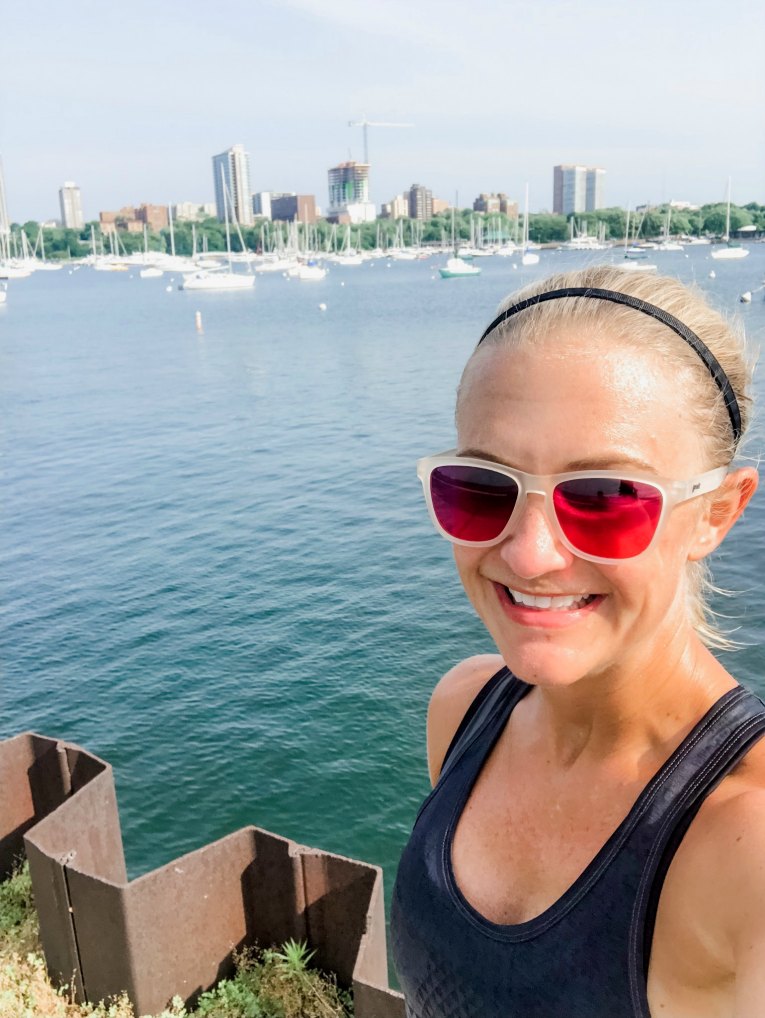 Then we picked up our new puppy Ruth! She's 8 weeks old and just a tiny little nugget.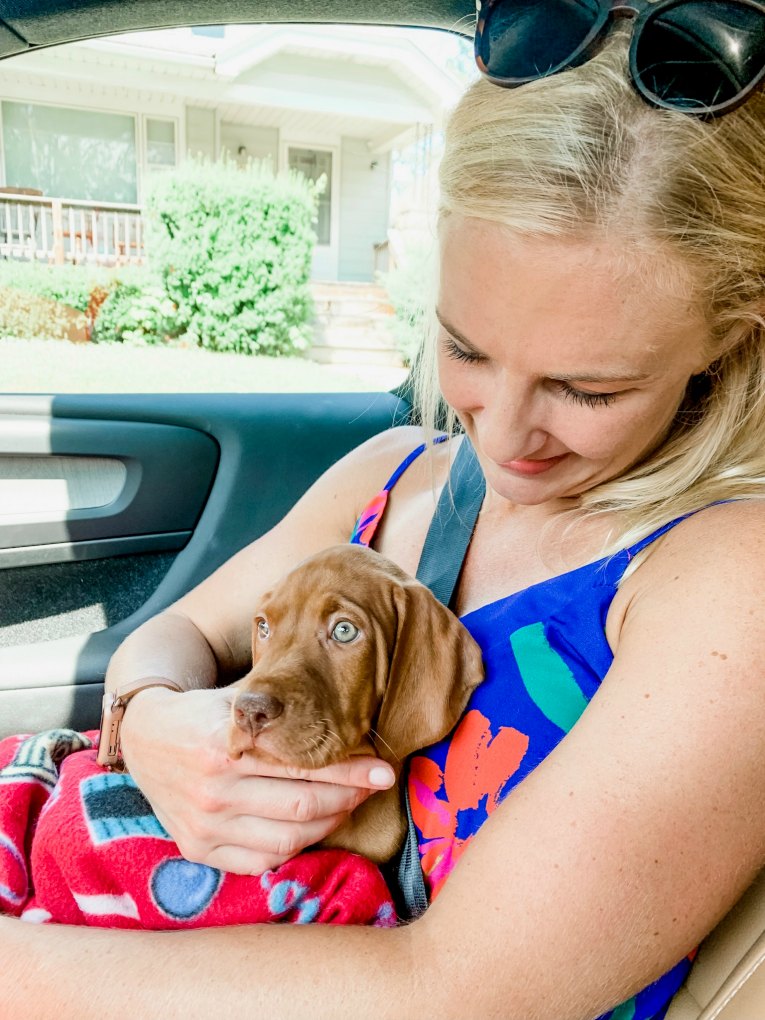 It's been 10 years since we had puppy and boy oh boy, are they a lot of work! The first night was pretty rough….we are crate training her and she cried the whole night. Eeks. I know it will get better, but I need a nap. 🙂
Puppies are a lot of work, but they are cute, aren't they?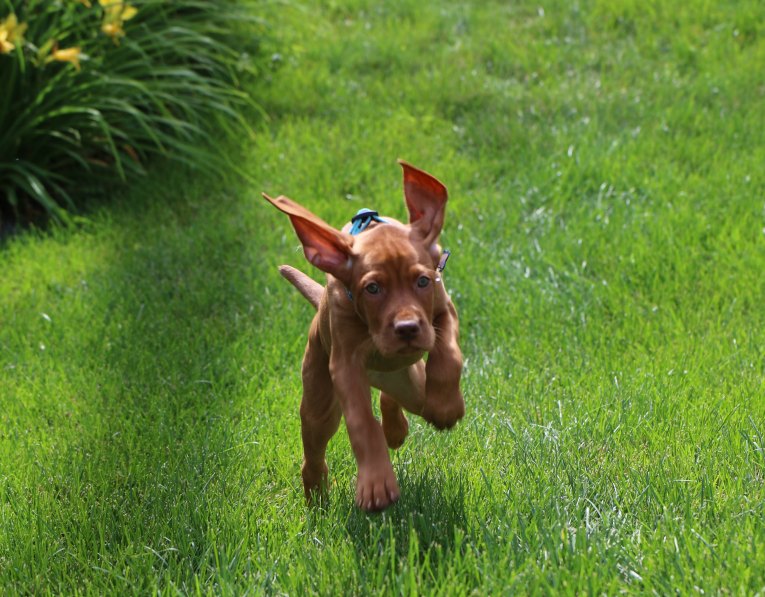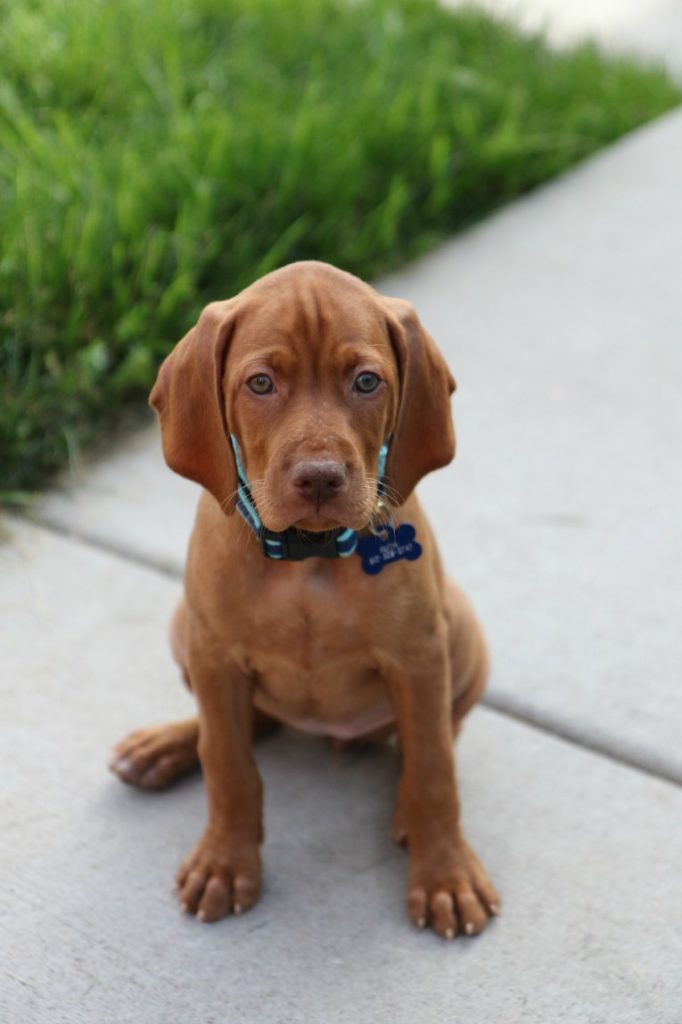 Warning, it will probably be puppy overload here on this blog for a little while as we adjust to life with Ruth Gertrude Benson!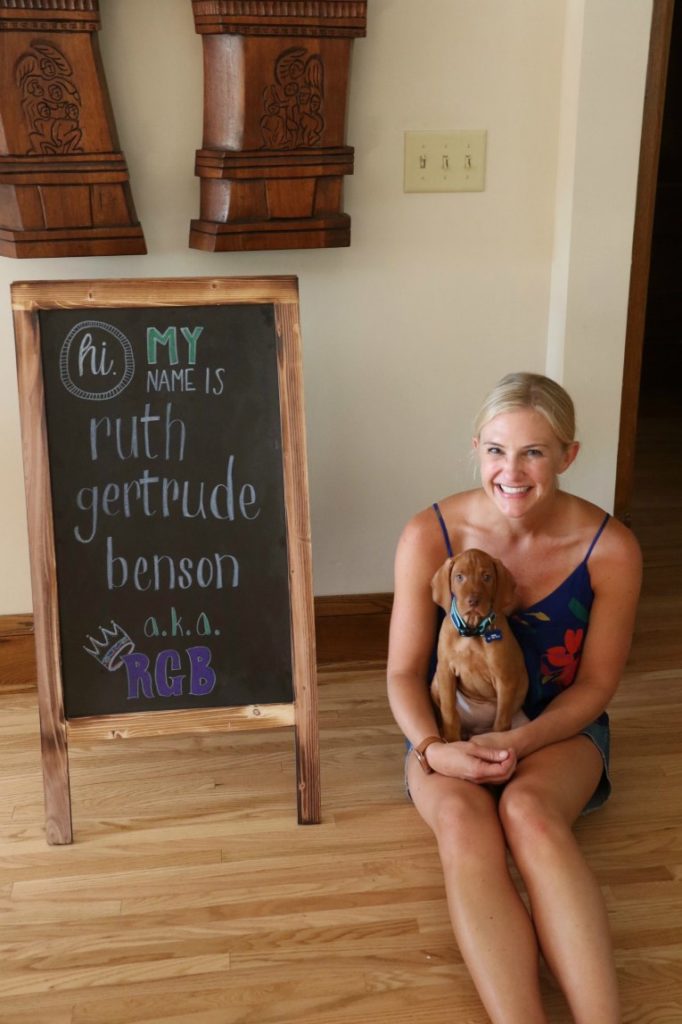 Sunday: Raspberry Run 1 mile race, official time: 6:20
Even though I barely got any real sleep Saturday night, I still followed through on my plans to do the Raspberry Run 1 mile race in Hopkins. Last summer, this was my first time pinning on a race bib after breaking my leg (catch up on that HERE); I ran it with my sister Cresta. This year, Cresta and all three of her daughters ran it, but I raced my own race.
At the TC 1 mile (my last 1-mile race), which was two nights before the Brookings Marathon, I went out way too fast. My goal today was just to pace myself a lot better!
The 1-mile race starts at high noon on a Sunday in July; it's part of the Hopkins Raspberry Festival and it has been around for many years. It's a straight course down Main Street in Hopkins that goes before the Raspberry Festival parade.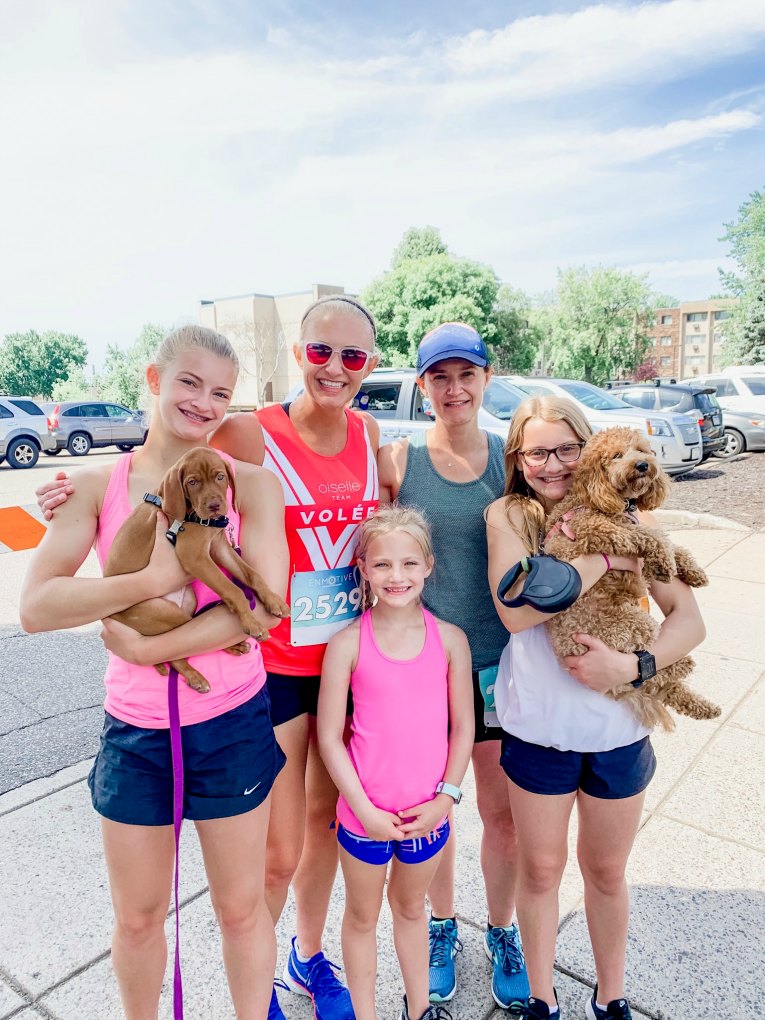 I met my goal of pacing a bit smarter and am happy with a 6:20 min/mile. I'd love to get closer to a 6 min/mile, but still some work to do to get there!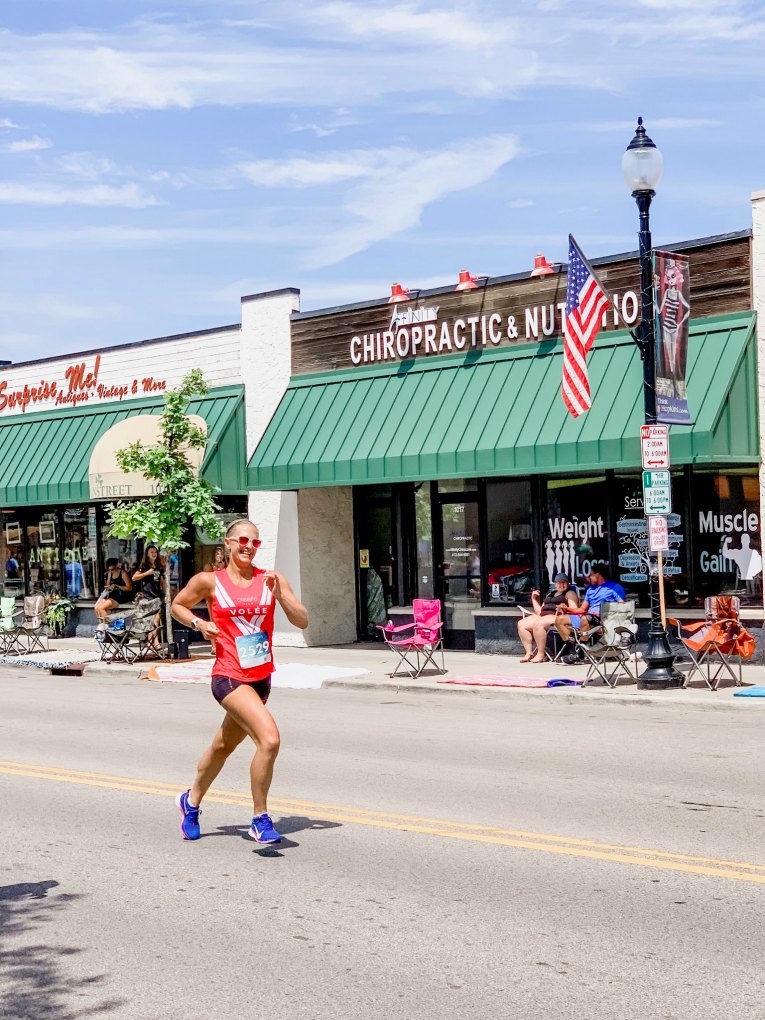 With 1.8 miles to warm-up, the mile, and another 1.6 to cool-down, I ended with about 4.5 miles on the day.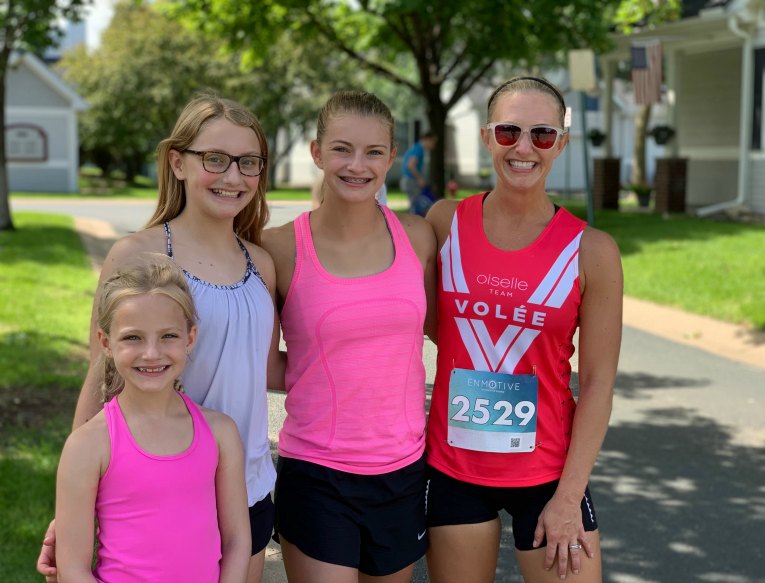 Summary: 47 miles of running, 2 strength training sessions.
Puppy life will add a bit of a new challenge to marathon training (and sleep!), but fortunately I have Dustin to help share some of the workload. And Rover 🙂 Thank goodness for Rover. We have hired a couple of Rovers to help us in the beginning when Ruth needs to be let outside multiple times a day while we are at work. I'll do my best to keep up with the intensity of marathon training, but I have a feeling there will be times when I need to be more flexible!
I'm linking up with Running on the Fly and Confessions of a Mother Runner as part of their Weekly Rundown. Check it out!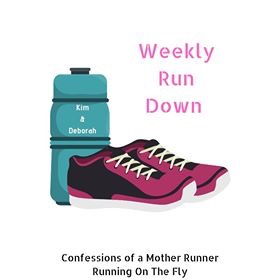 (Visited 317 time, 1 visit today)