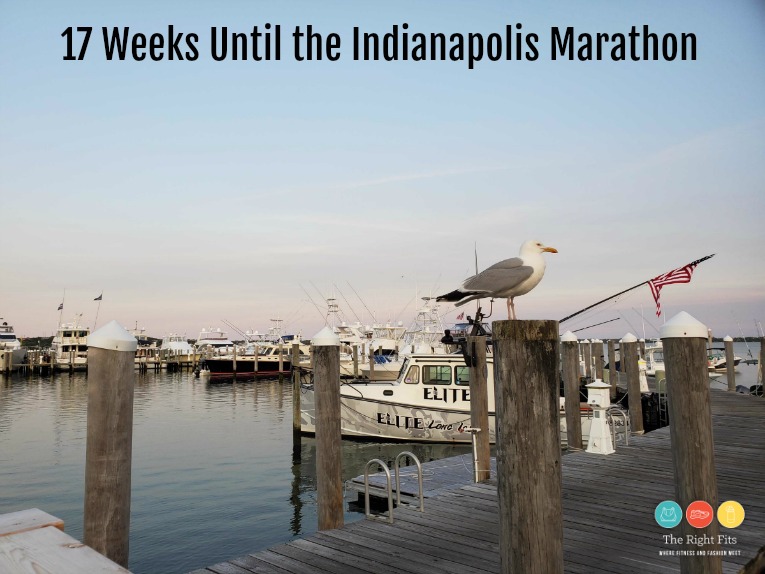 Well, this was a bit of an interesting week in training due to my work trip/offsite meeting in Montauk. Here's how things went:
Monday: I was up and running before 5 am to fit in 6 miles before my uber picked me up to head to the airport. I flew into LGA; the drive from the airport to our hotel (Guerney's on Star Island in Montauk) was about 3 hours. We arrived in time to check-in and shower quick before the welcome dinner.
Tuesday: I was up early early and running again by about 5 am. I didn't really know where to run and I didn't have a car, so I just ran from the resort down Old West Lake Road to the Montauk Highway, where I was on the shoulder of the Montauk Highway. The traffic wasn't that bad early in the morning though, so I never felt unsafe.
I did see TONS of deer on my run; I think I counted 10 different sightings.
To be honest, Montauk reminded me a lot of northern Minnesota or Wisconsin. I was expecting more of a Nantucket vibe and it was much more 'cabin-y' than that.
I covered 8.5 miles with some speed mixed in there.
After a long day of meetings, we had a delicious dinner at Scarpetta's .
Wednesday:  Another 8.5 mile run, but this time, I ran towards the lighthouse.
It would have been 11 miles round trip to run all the way to the lighthouse. Unfortunately I didn't have that kind of time before work!
I ran as far as Montauk Point:
At Montauk Point, there was a short hike to an overlook, but the warning sign for the ticks (including the Lone Star Tick!) convinced me not to take the trail.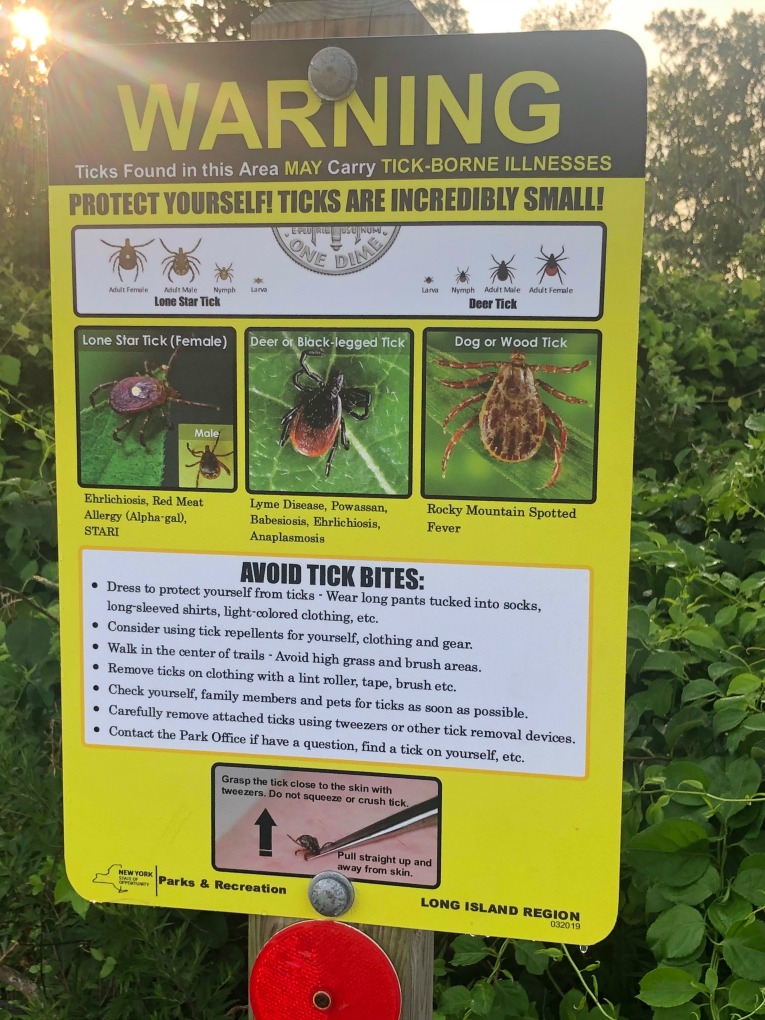 After my run, we had optional activities on the agenda, so I chose Stand Up Paddleboarding on Lake Montauk. The water was very calm and not too physically challenging, but nice to get out on the water.
After another day of meetings, we had a catamaran cruise to dinner at Duryea's, which was great.
Thursday: I was happy to connect with a coworker who had also been running every morning. She said she usually runs around 9 min/miles, which was perfect! We covered 6 miles together.
Our last dinner in Montauk was at the Surf Lodge, a very hipster hangout.
It was a fun trip, though as an introvert, I was pretty tired after a week of socializing.
Thank goodness for running for keeping me sane!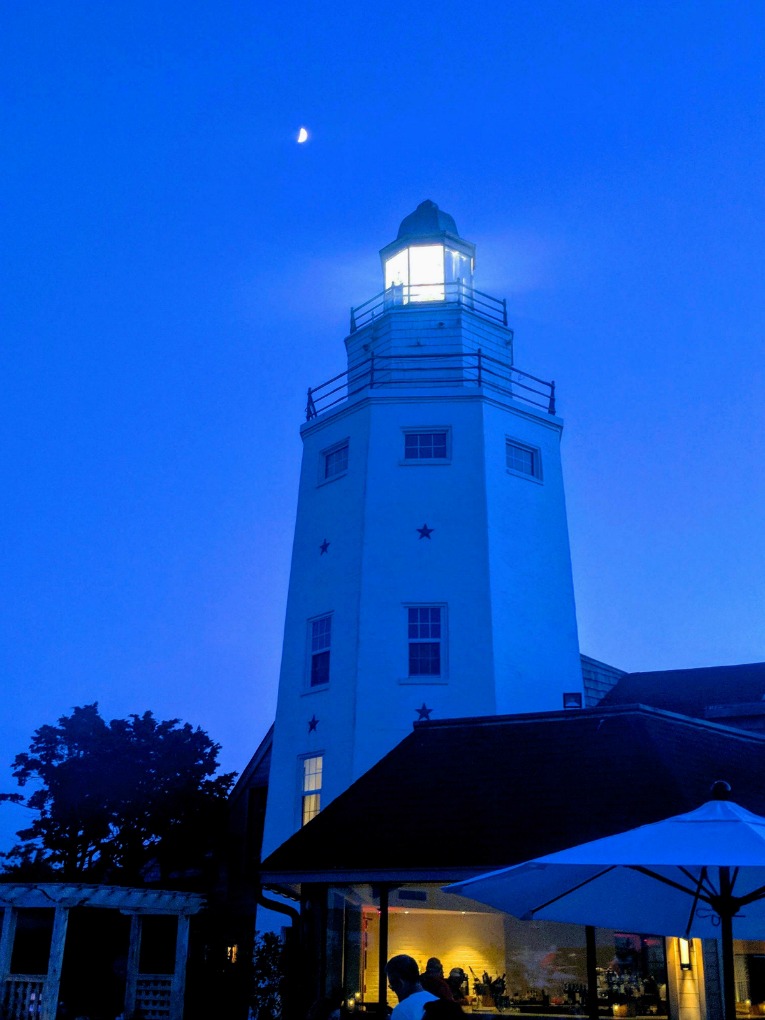 Friday: I landed in Minneapolis around 3 pm and went out for a quick 5 mile run.
Saturday: 13.5 miles at an 8:50 min/mile average. I had a few sets of 2 miles at goal marathon pace in there and felt pretty good despite the heat!
After the run, we had brunch at Hai Hai and then checked out the Bauhaus Brew Lab's 5 year anniversary party. Good times.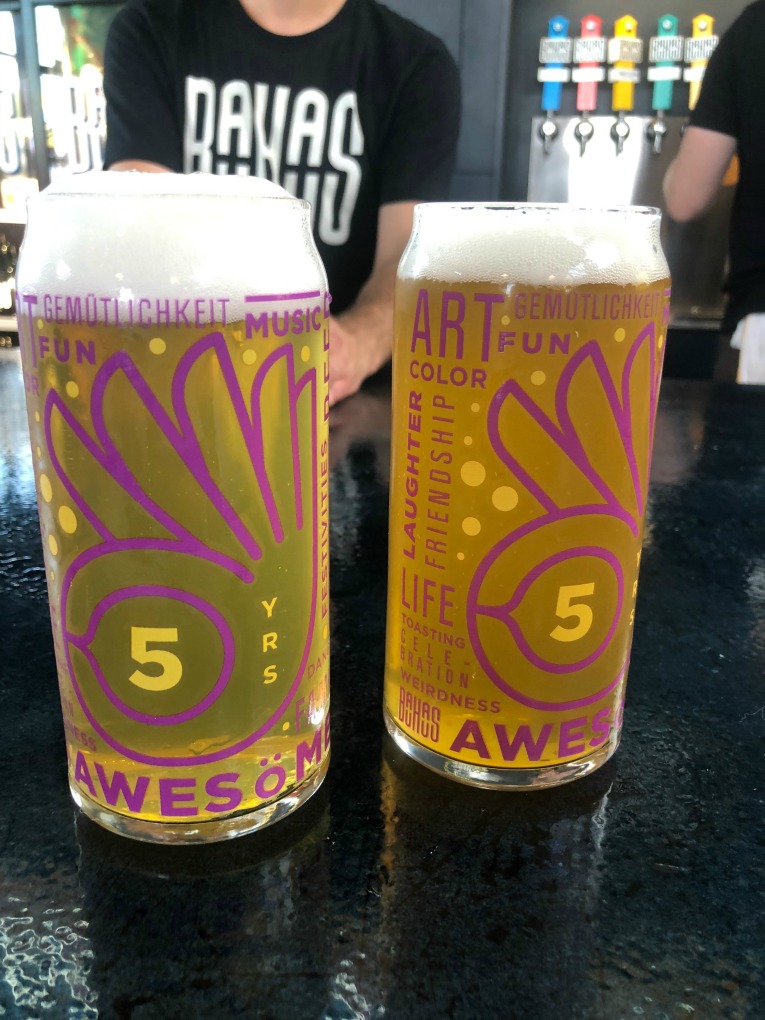 Sunday: Dustin and I were up early for another 5.5 mile run before heading to a solidcore class together. Great little Sunday morning of fitness over here at the Benson's!
Summary: 53 miles of running, 1 strength class (solidcore).
I was proud of myself for getting up every day while traveling and getting in all of my miles. It definitely took some willpower and dedication. A lot of people stayed out to experience the nightlife of Montauk, but I would head back to bed after the dinners each night to be able to get up early to run. Staying on track can be challenging on trips like this, but this is who I am, and this is my priority.
I'm linking up with Running on the Fly and Confessions of a Mother Runner as part of their Weekly Rundown. Check it out!
(Visited 271 time, 1 visit today)