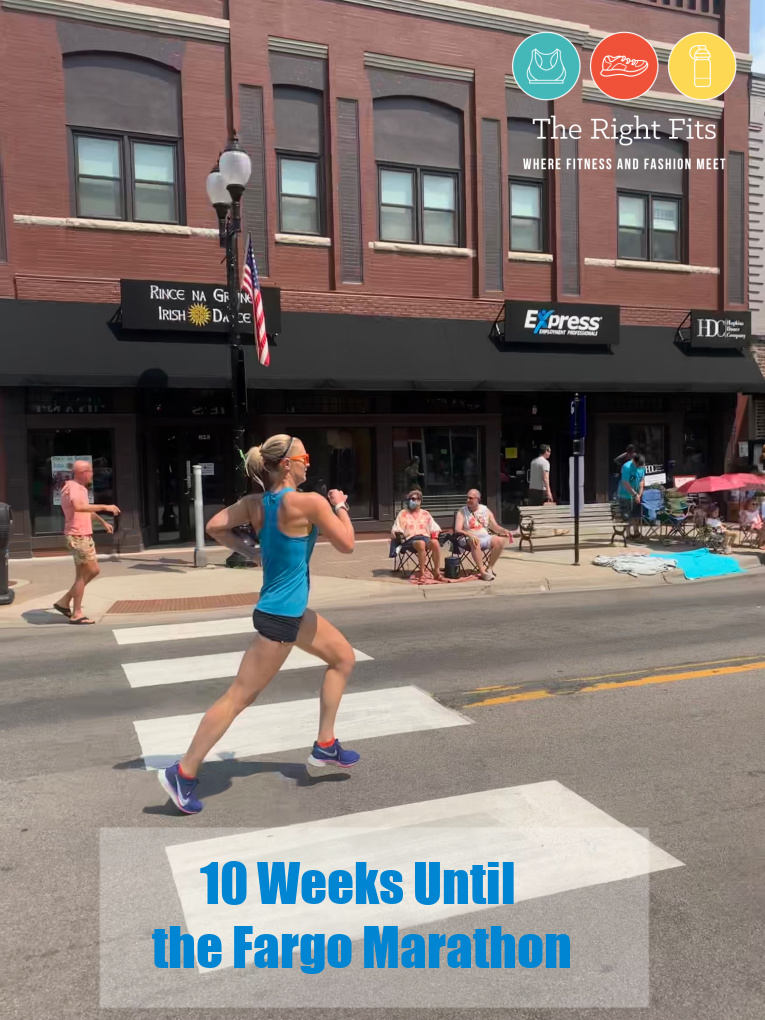 Hello there and welcome to my weekly recap; I shared last week that I am registered for the Fargo marathon on September 25th and this is my recap of training for that race. Let's dive right in!
Monday: I ran to meet Christie before work and did 4 with her, and then ran home for 7 miles total. 9:17 min/mile average.
Barre class at the Bar Method after work.
Tuesday: First little speed workout back! I did this over lunch in the hot, July sun, which added a bit more sweat to the whole experience!
3 miles easy, 4 sets of (3 minutes at 8 min/mile, 2 min jog, 1 minute at 'mile effort', 2 min jog), i.e. about a 32 minute fartlek, 1 mile cool-down jog with Ruth for 8 miles total, 8:40 min/mile average.
Wednesday: 6 miles with my friend Vicki before work, 9 min/mile average.
Very humid and sweaty on this morning run!
Solidcore class with Christie after work.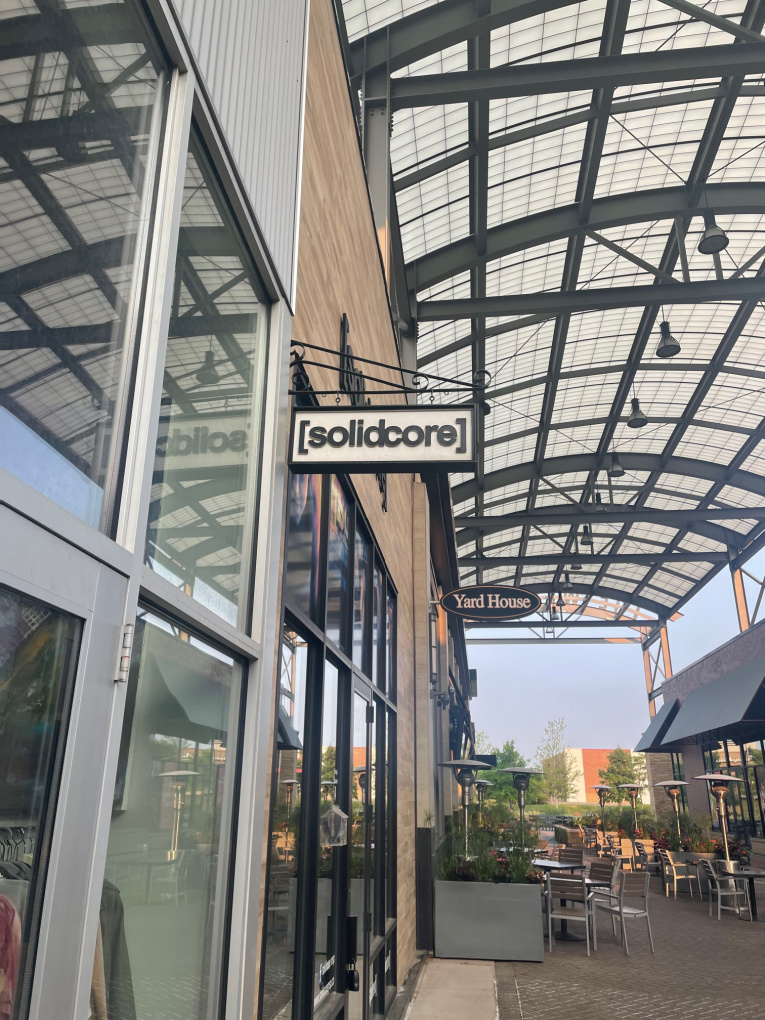 Thursday: A few years ago when our run club was still "official," a visitor from Texas reached out about joining us for a run. Since then, every time she's in town to visit her family, she joins us!
She's 61 years old and only started running marathons in her 50's; she's going on her 9th Boston Marathon in a row now and is quite an inspiration! I love that running has provided the opportunity to get to know someone who I otherwise would never have met. She has had quite a fascinating life, growing up with two deaf parents, and I really enjoyed talking to her. We did 8 miles, 9 min/mile average.
Friday: Another run with our visitor (Carrie) from Texas and Christie. 6 miles, 8:55 min/mile average.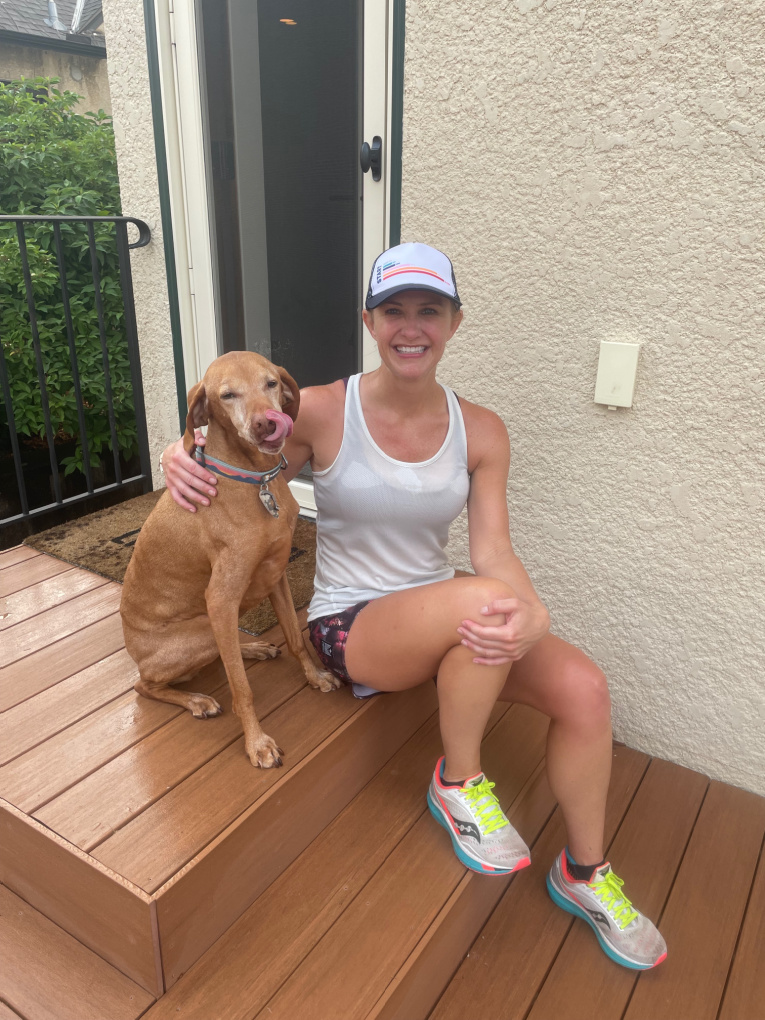 After work, I did two Peloton 10 minute strength classes.
Saturday: Long run day! Carrie is training for Boston, so she had 14 miles, which worked out well as so did I! We met at 6:30 for 3 miles before Isabelle and Christie joined us. Christie had her longest run post-injury, 6 miles, before she dropped and we went out to finish the 14, 8:50 min/mile average. Such a fun morning with great company.
Sunday: I decided to register for the Hopkins Raspberry 1 Mile race; I knew that I wasn't in 1-mile shape, nor do I think its smart to race a mile after running 14 miles the day before, but my coach was okay with me going out and giving it a solid effort for fun.
Plus, I was so happy this small-town event was back, and I wanted to support them. The last time I ran this road mile was in 2019 and my time was 6:20. This time my official time was 6:31 (though my Garmin said 6:27, oh well!) so significantly slower than before, but as to be expected. A 1-mile race at high-noon in July is challenging! Worth it for the tasty Mr. Freeze pop at the finish, ha!
2.75 miles warm-up (with Dustin and Ruth), 1 mile race, 1 mile cool-down for 4.75 miles on the day.
Ruth actually came to the 2019 race; it was her second day with us! Read all about that one HERE. So she had to come back two years later to revisit her debut as a race spectator.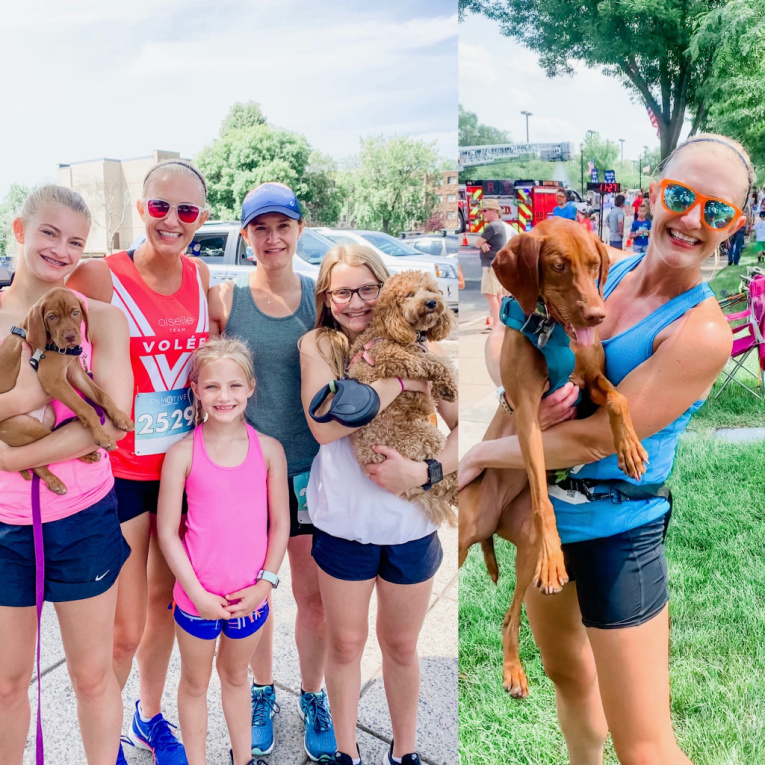 Summary: Right back up there again with mileage as I turn my attention to Fargo on September 25th! 54 miles of running, 1 barre class, 1 solidcore class, a few Peloton strength classes
I'm linking up with Running on the Fly and Confessions of a Mother Runner as part of their Weekly Rundown. Check it out!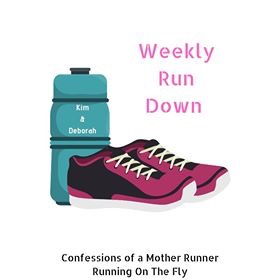 (Visited 278 time, 1 visit today)