Last week, instead of a weekly recap, I shared my recap of the Sun Valley Marathon. If you missed it, be sure to catch up HERE.
I took the week following the marathon quite easy, with just a few 3 mile runs with Ruth. My quads were SOOO sore. It took most of the week before I could go up and down stairs normally. I did do a small 5k in the town where Dustin's family cabin is in Wisconsin with my friend Sarah!
I was happy with a 7:50 min/mile average, which feel moderate enough; earned me a 2nd place finish for females! (It was NOT a very competitive race!)
It was a fun event; for a small town, they put on a nice little race!
What's next?
I have had the Route 66 marathon on the horizon for awhile; this marathon is in Tulsa, Oklahoma on November 21. It's a hilly one, but it will take us a step closer in our 50-state quest since we haven't run in Oklahoma yet.
Yet, I wanted another one this year…particularly because Dustin is running Boston this fall (on October 11 this year) and it would be weird to not be training when he is! So I started to search around for a marathon for me around the same time.
And I found one! I decided to register for the Fargo North Dakota marathon on September 25th!
I had registered for Fargo in 2020, but when it was cancelled, I opted to get a refund instead of running it virtually; virtuals are fine but they aren't exactly the way that I want to check off the 50-states, you know? I want to get my 50 states by actually running in all 50 states!
Fargo, North Dakota, here I come!
I'm excited for a flat (NOT downhill!) marathon. Fargo is also on a Saturday, which I love. It's is only a 4-hour drive from Minneapolis, so totally doable for an inexpensive weekend.
Now, onto the regular weekly recap!
Monday: 3 cabin miles with Ruth and Dustin, 8:20 min/mile average. SO many bugs on this run. Ugh.
I did two 10-minute arms and then convinced Dustin to do a 20 minute stretching class with me on the Peloton app.
Tuesday: 3 rainy miles with Ruth at the cabin, 8:09 min/mile average
Wednesday: 4 mile lunch run with Ruth, 8:25 min/mile average, final bocce game of the season after work! (We did sign up for another season.)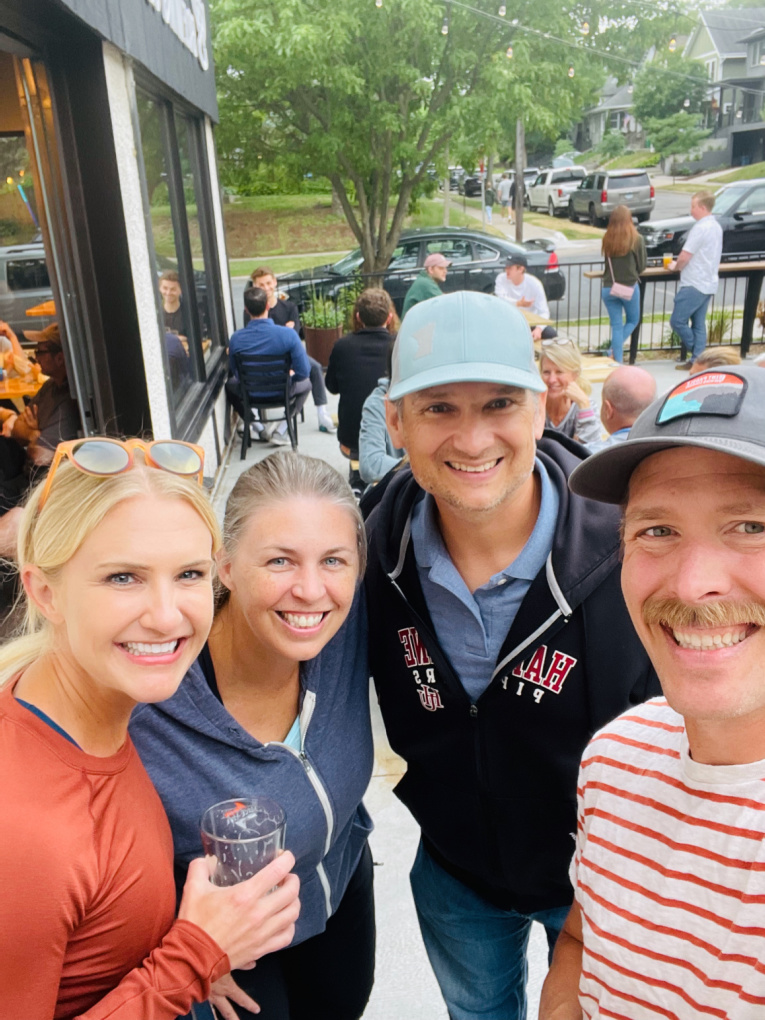 It was also Dustin's birthday; a few of his presents had an "up north" theme!
Thursday: 5.2 miles with Isabelle and Christie before work, 8:48 min/mile average. I did three 10-minute arms classes on the Peloton app and then a 10-minute core class.
Friday: 5.2 miles with Christie and Ruth (the vizsla) before work, 8:45 min/mile. Ruth isn't as used to running with people other than Dustin and me; she kept trying to jump on Christie as we ran!
Ruthie took a nice nap after her morning run.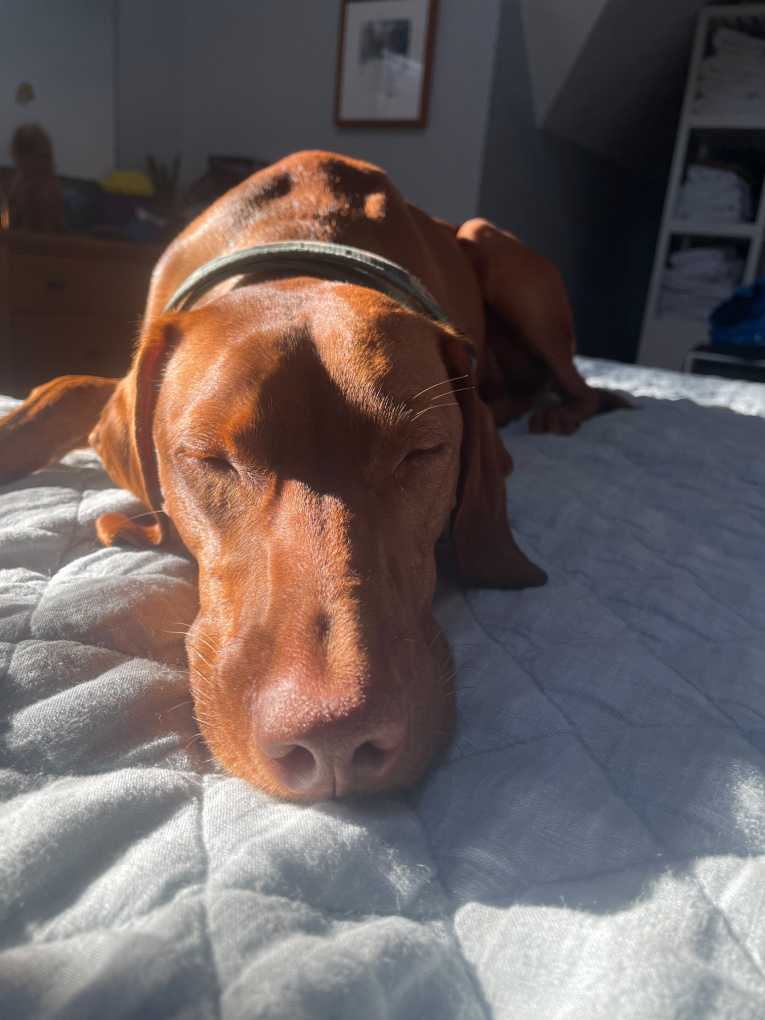 I would have liked a nap, but instead I took a barre class at the Bar Method later in the day.
Saturday: 10 mile long run with Isabelle & Sarah. Sarah is my friend who joined us at the cabin over the 4th, but she hasn't been running with us lately. It was so nice to have her back!
She did 4 miles with us, and then Isabelle and I continued on to get to 10 miles. Time to start building back for Fargo!
Sunday: I joined my friend Christie for an early morning Solidcore class. I hadn't been to Solidcore in QUITE some time! I used to be really into it; in fact, I was SOO excited when the founder, Anne Mahlum, was on our trip to Antarctica! (Remember when I ran the Antarctica marathon? That feels like forever ago! So glad we did that trip before the pandemic. I'm not sure I'd want to be on a small boat with 200 other people and their germs after living through Covid!)
Have any of you taken a Solidcore class? I have a feeling I'm going to be really sore tomorrow! It's a great full-body workout.
After the class, we changed into our running clothes for a 5 mile run together. Quite a full morning of fitness!
Summary: 35 miles of running, 1 barre class, 1 solidcore class, and a few Peloton strength/stretching classes.
That's a wrap! Stop by next week to follow along with my training for the Fargo marathon, which is just 11 weeks away!
I'm linking up with Running on the Fly and Confessions of a Mother Runner; check out their blogs to connect with other fitness bloggers for workout ideas and inspiration!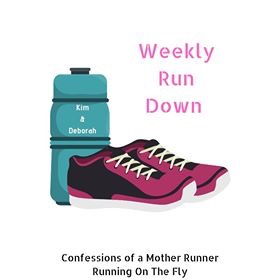 (Visited 403 time, 1 visit today)