Okay, I know last week's post was "8 Weeks Until the Antarctica Marathon" but I was wrong. This week is actually 8 weeks until the race, 7 weeks until we depart on the trip. Whoops!
**And for any potential burglars planning to stop by while we're gone, my sister's family is going to be housesitting for most of the time, so I wouldn't recommend it!
Back to the recap of training for the Antarctica Marathon! Here's how this past week went:
Monday: I had the day off of work for the holiday. I eventually made my way to the basement to run 8 miles on the treadmill. I also fit in a solidcore class at 4:30, which would never happen on a regular work day! It was a nice treat.
Tuesday: 300m repeats: 2 mile warm-up, 8x300m repeats at a 6:45 min/mile pace, 2 mile cool down. 6 miles total. The 6:45 pace felt really fast on the treadmill, like I was going to lose concentration and fly off the back! I had 1 minute to recover in between and I just walked it.
Whew!
Wednesday: 6 easy miles on the treadmill before work.
Thursday: A heat wave! The weather really improved on this day, rising up to the 40's! I decided to run after work when any icy spots would hopefully be melted.
I was supposed to do a tempo workout, but I was huffing and puffing just during my warm-up miles! I called the workout off and just did 8 miles at a 9:15 min/mile pace. Dustin had even waited around for me to get home on the bus as he was going to pace me for the tempo workout, but I was just not able to do it…sorry Dustin.
It seems to me that all that treadmill running did not translate very well to the outdoors! I know that the paths were still covered in slippery snow, but man…I struggled. I need to get outside more, no matter what! I mean, obviously Antarctica is going to be outside in the snow, so I need to toughen up. Plus clearly the treadmill is not doing me any favors with regard to fitness.
Anyone else ever had this issue? My coach once trained for a record setting half marathon entirely on the treadmill, so he thinks it's a great training tool. Yet on my first run outside after so much treadmill time, I honestly felt like I hadn't even run at all in the past few weeks, even though I was running on the treadmill every day! Ugh.
Friday: Another run outside and another very 'out of shape' feeling. I ran 6 miles at a 9:30 pace and felt like I was really working for those miles. Yuck.
Saturday: 15 miles at a 9:30 pace; the sun was shining, it was in the upper 30's, a great day for running, but once again, I really struggled. Tough day.
I did come home to a plate of cinnamon banana pancakes, thanks to Dustin. That helped!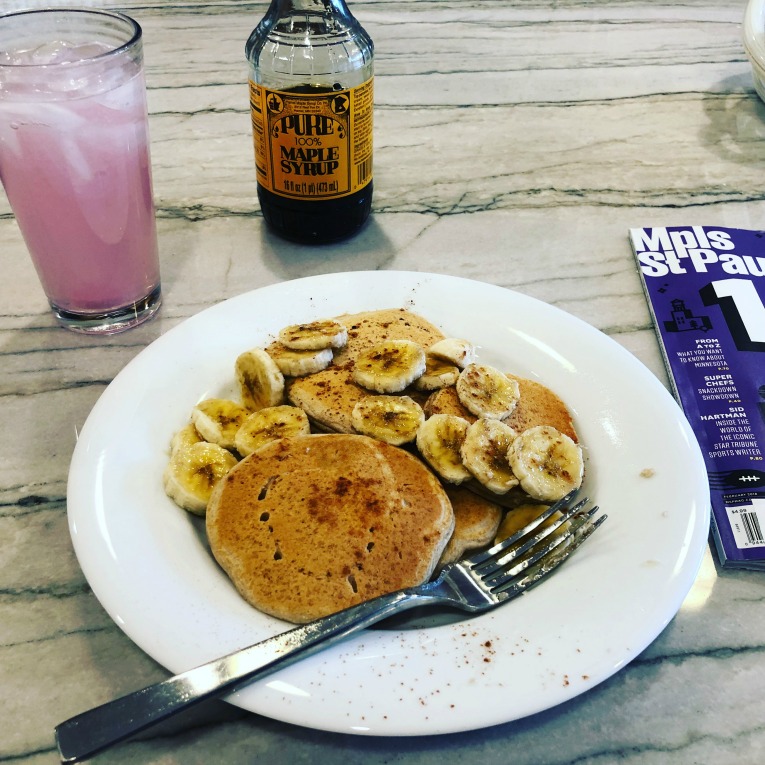 Sunday: solidcore arms & abs class, then 4 mile run with Dustin and Matilda. The sidewalks to get to the lakes were pretty slippery, but once we were on Lake Calhoun, it was pretty clear. I was actually able to run at a normal-ish pace, though it felt tougher than it did just a month ago when I ran 26.2 at 3 Bridges at that pace!
Summary: 53 miles of running, 2 solidcore classes
I had a call with my coach on Saturday and voiced all my frustrations about my fitness level. How did I get so out of shape? He reminded me that winter running in Minnesota is challenging. I am also still dealing with IT band issues, which makes things harder, physically and mentally. (I am currently going to Orthology twice a week for Graston/soft tissue work). For IT band issues, he would usually recommend the treadmill, but since I'm training for Antarctica, he knows how important it is that I get outside to train, or I'll be way too wimpy come race day. He told me to stick with the training, ideally outside, and I'll start to feel normal again.
We have a winter storm warning right now that is predicting up to a foot of snow though; if we really get a blizzard, I will probably have to run on the treadmill for a few days, but after that I will velcro on my Yak-traks and get outside…The treadmill won't be an option in Antarctica!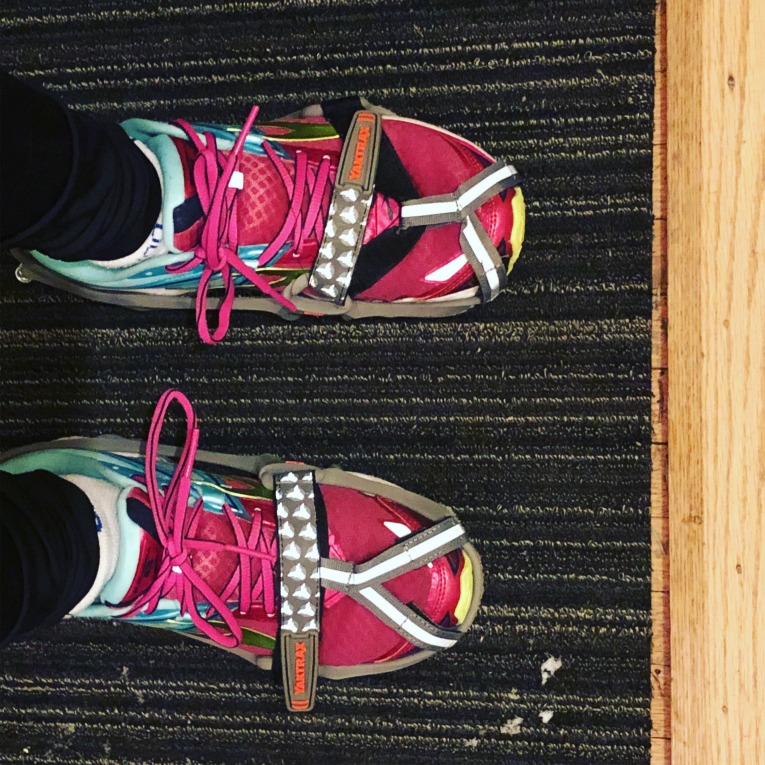 Other than the soft tissue work at Orthology, I'm also trying my best to fit in about 15 minutes a day of the exercises they gave me to strengthen my glutes, etc.
For example, clam shells, 1 legged squats, leg lifts, and side-stepping with a resistance band:
In non-running news, we walked over to Lake Harriet to check out the art shanties on Saturday afternoon.
It was an interesting (and free) event for locals, although it was more of a dog show than an art show- EVERYONE had their dog along!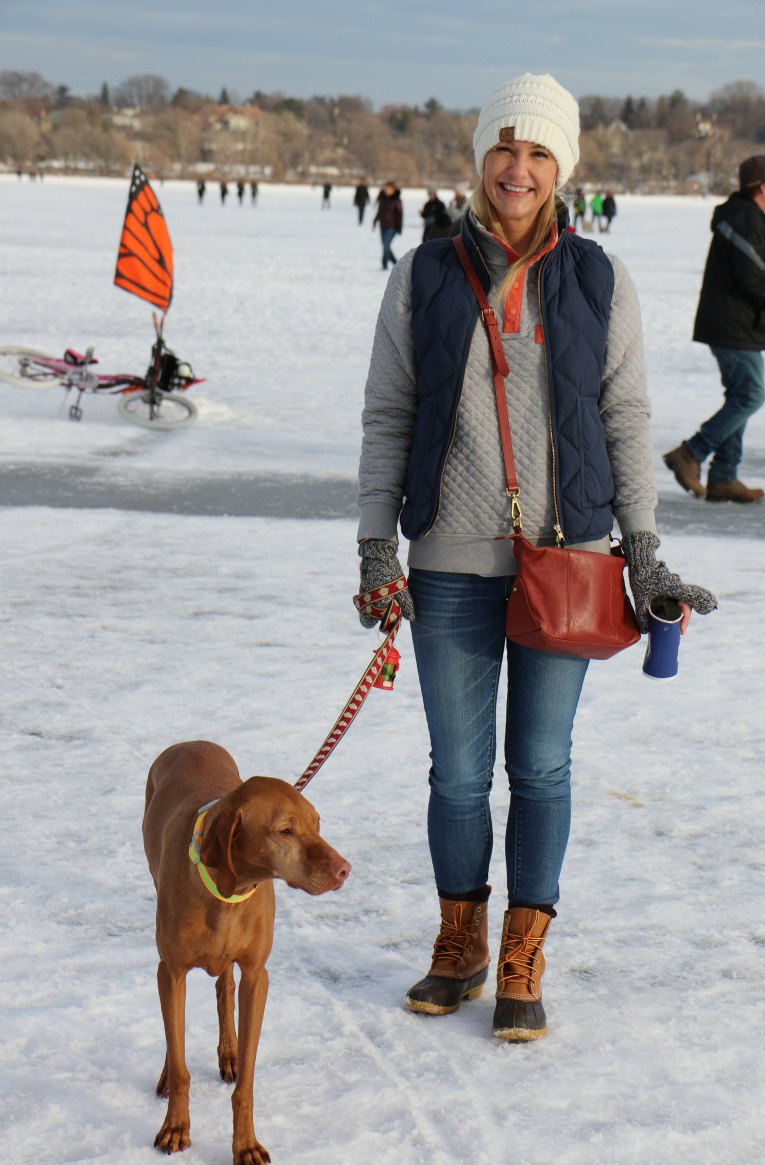 Saturday night, we had dinner with some friends at Hai Hai in NE Minneapolis.
It's the same owners as Hola Arepa; totally different menu but just as good and lots of fun drinks. We will be back!
These next few weeks are going to be interesting with so much going on in the Twin Cities for the Super Bowl on February 4th. I'm lucky that my bus maintains its regular route, but I'm sure it will be busy. It's an exciting time to be in Minneapolis!
And just for fun, here's a picture of Matilda. She was napping upstairs and this blanket was "stuck" on her when she came down to greet me. Silly girl.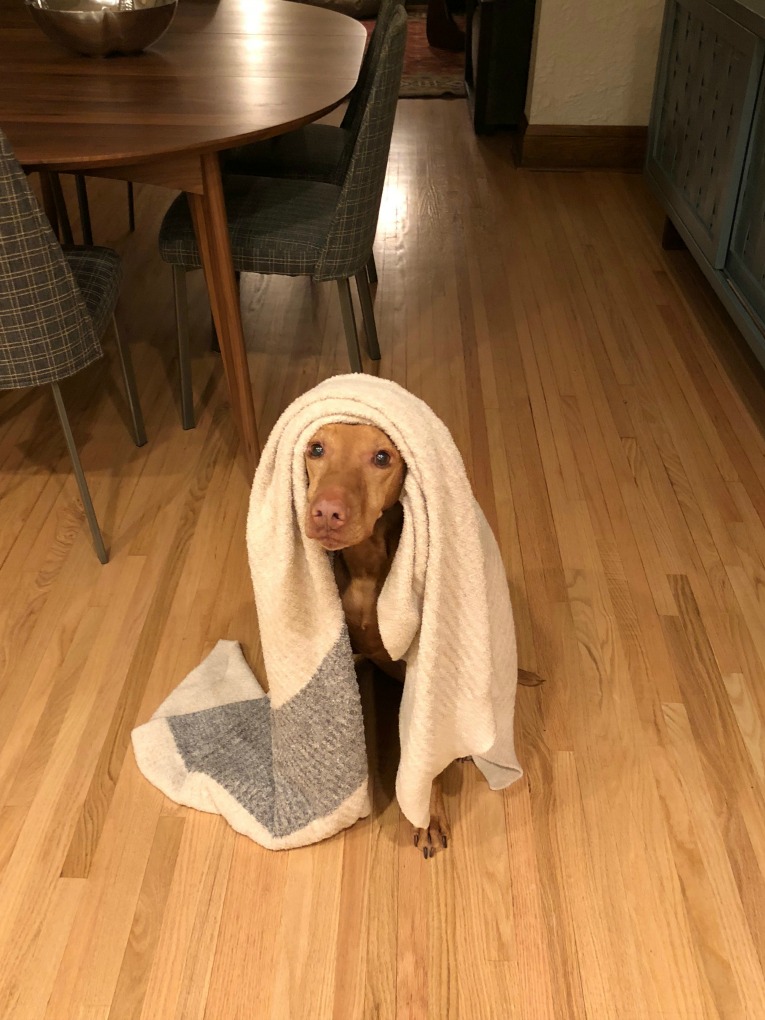 I'm linking up with HoHo Runs and Taking the Long Way Home for their Weekly Wrap link-up, check it out: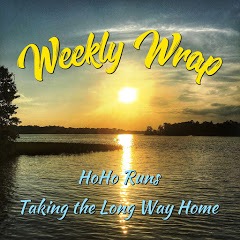 (Visited 378 time, 1 visit today)