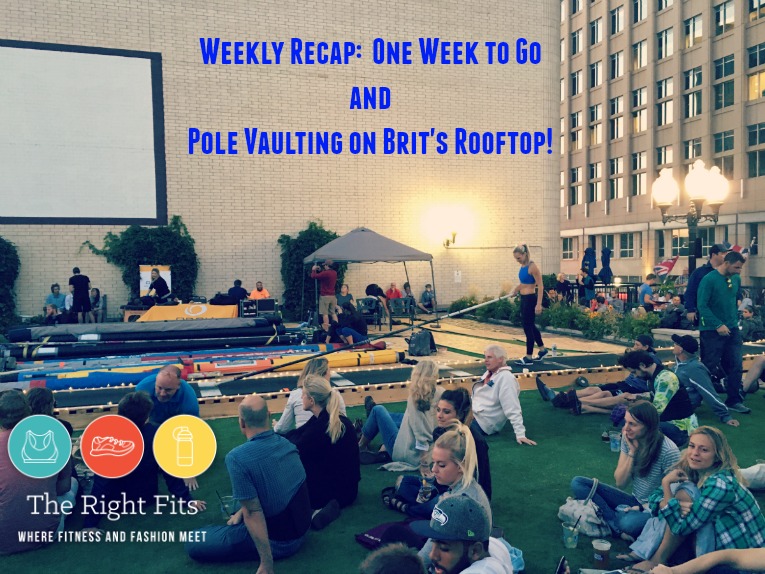 Happy Labor day weekend! I hope you have been able to relax and enjoy this last long weekend of summer. Did you run a race? Go on a weekend getaway? Please share!
I stayed close to home the whole weekend. Between traveling for my grandma's funeral, Napa, and then a wedding last weekend, we've been gone a lot. I was really looking forward to being home.  With the marathon so soon, low-key time at home was just what I needed.
Here's how training worked out this week:
Monday: An 'easy taper' tempo run: 2 mile warm-up, 3 miles at a 7:30 pace, 2 mile cool-down. 7 miles total. Considering I had tempo runs twice as long as this one during training, this should have felt very easy. But that's the challenging part of the taper. It didn't feel that easy! My legs were tired. My coach reminded me that this is normal! My legs will start to feel better throughout the taper.
Tuesday: Easy 5 miles in the morning.
Wednesday: Rest from running. I did a 45-minute barre class at the Barre. I took the legs part really easily and just focused on the core/arms.
Thursday: Short speed session: 1 mile warm-up, 8x300m sprints with 90 second recovery, 1 mile cool-down. 4.75 miles total. I did this run with Matilda and she quickly learned what the beeps on my Garmin meant (the beeps would indicate the start of a sprint.)  She'd start speeding up as soon as she heard those beeps! It was cute. She kept me on pace!

Friday: 6.8 miles at Flapjack Friday at Mill City Running with my friend Monica.
(You can bet I bought one of the "Minneapolis is for runners" tees!)
The Flapjack run starts at 6:30 am so we met earlier to get in a few miles. 6:30 is actually quite a late start for me in order to make it to work on time. I ended up still being very rushed, throwing my hair in a ponytail and putting on some makeup (while parked) in the Starbucks drive-thru!
(I wrote a post quite a while ago with tips to get ready quickly- read it HERE. I plan to revisit that post with more shortcuts for getting ready quickly!)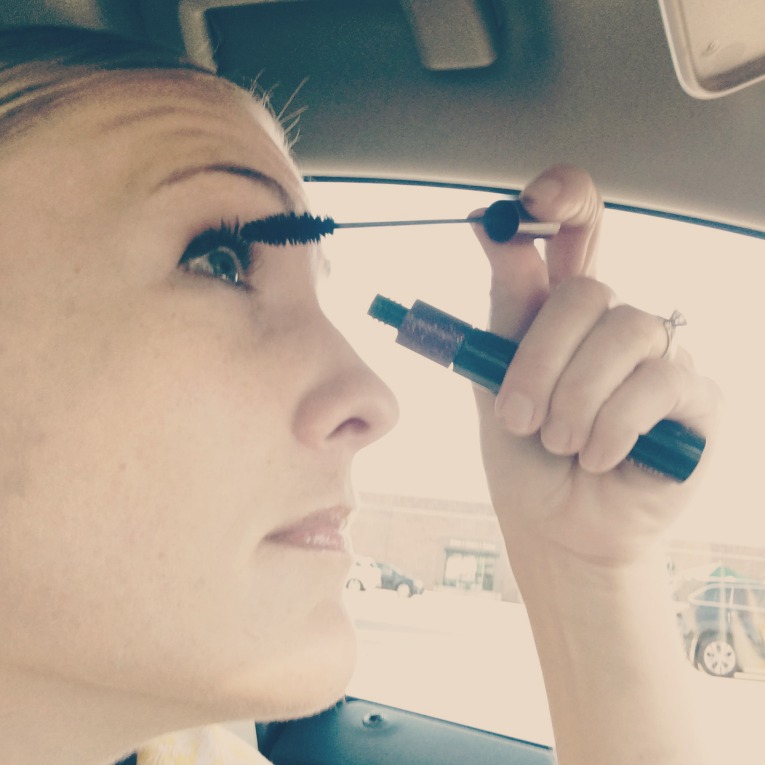 After work I took an Arms & Abs class at [solidcore]. I figured it was safe to take this class in the taper since it didn't include any leg work. It was an AWESOME class too- it was a guest instructor from the D.C. studio (where solidcore started) and he was so, so good. My abs are still sore today, two days later, when I laugh!
Saturday: 12 mile long run. Nice and easy in the name of the taper. I wore all the yellow in order to support Carlee McDot's campaign:

It was cool to see all the yellow runners out and about and on Instagram. I definitely did my part with all my Oiselle yellow, with the Scantron tank (no longer available) and Mac Rogas!

And for your vizsla fix…Saturday afternoon, we took Matilda to the dog park and then stopped by Bachman's for some plants. Matilda has been to Bachman's a TON of times this summer. She's basically a regular! She knows exactly where to go to get a treat 🙂 (inside at customer service!)
Sunday: 4 mile easy run with Matilda.
Summary: 40 miles of running, 1 barre class, 1 arms & abs class
Saturday night, Dustin and I joined several of our running friends at Brit's Pub downtown for "Brit's Pub Vault!"
This event was organized by Twin Cities Track Club. It started early in the day with amateur pole vaulters and ended at 8 pm with the professionals. We only attended the professional part, which was amazing. These men and women are incredible athletes.
I believe this was the 3rd year of the event, but it was my first time attending. It was SO cool! The rooftop at Brit's is a good venue to begin with, and to have a pole vaulting competition up there was very unique.
I love my runner-friendly (and pole vaulting- friendly) city. Minneapolis rocks!
Here's a short video of one of the vaulters:
I will be back next year!
So, there is less than a week to go until the Big Cottonwood Marathon. The weather is looking pretty good- 35 degrees at the start in Brighton. It looks a little warm at the finish in Cottonwood Heights, but hopefully with a 6:45 am start, I'll be finished by the time it hits the high of 80 degrees.
You're welcome to track me HERE.
And be sure to join Jess and my weekly link-up below!
(Visited 406 time, 1 visit today)