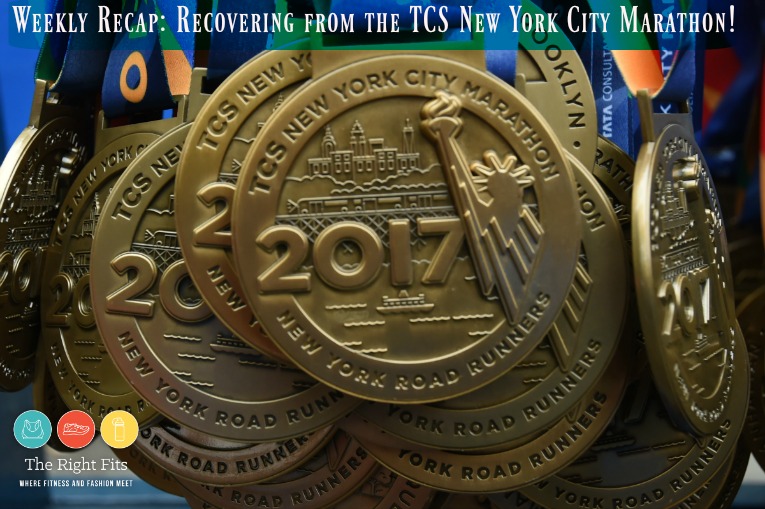 Hi all! Did you read my recap of the 2017 TCS New York City Marathon? Catch up here!
I'm linking up as usual with Jess from Jess Runs ATL. Join us!
(I am also linking up with HoHo Runs/Mississippi Piddlin, who host similar link-ups to Jess and mine. Check them out!)
Monday: Total rest. We flew back from NYC this day.
Tuesday: [solidcore] class.  It felt great to do some strength!
Wednesday: First run back! Just an easy 5 miles in the morning with my friends Christie and Aaron.  Even though it was daylight savings last weekend, it's still very dark in the morning. Definitely using some of the gear I talked about in this post!
Thursday: I ran with Dustin after work, 7 miles at an 8:35 min/mile pace. My coach had suggested a short tempo, but my legs weren't ready yet so I ran a little faster than 'easy' but not tempo.
Friday: Flapjack Friday at Mill City Running! 5.75 miles total. So, so cold! I mean, I know it's Minnesota, but this was even cold for us for November. True temperature was in the teens but the "feels like" was single digits. Brrr!
Saturday: 14 mile long run with the Calhoun Beach Running Club. It was much nicer than the day before, sunny and in the 30's. Great running weather!
Later that day, Dustin and I took a cocktail making class at Constantine. Good times..with a little bit of learning 🙂

Sunday: My younger sister Laurie was visiting; she was mostly visiting my older sister, but she joined me for an 8 mile run Sunday morning. (Okay, she did 7 and then I did 1 with Matilda.) 7 was the longest she had run in awhile. She did great!  My friend Christie hopped on for a few too.
So great to catch up over some easy miles.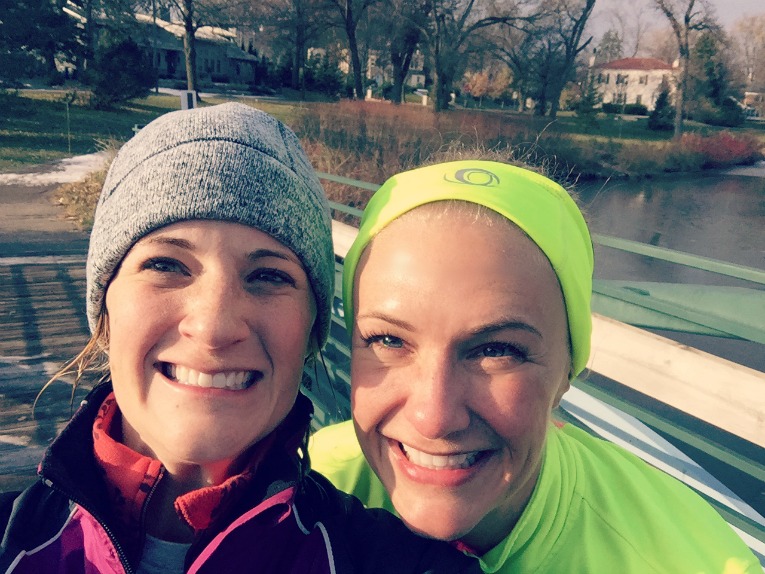 After the run, she headed back to Iowa, where she lives. Dustin and I met some friends at Penny's for coffee and a crepe and then checked out the Holiday Market at Sunnyside. It's basically the same as the Linden Hills Farmer's Market, just inside a heated tent instead of outside. It was great! I picked up a few items 🙂

Summary: 1 solidcore class, 40 miles of running, all easy pace running
I'm going to be ramping up quickly for the Three Bridges Marathon December 15th! Anyone know anything about Little Rock, Arkansas?
Join Jess and me for our weekly link-up, details as follows:
(Visited 389 time, 1 visit today)