Hello! I hope you're having a fantastic weekend!
Did you watch the footage of the Berlin Marathon? A new world record, so exciting!
I ran the Berlin Marathon in 2013. Though it wasn't an awesome race for me, it was still a cool experience. Read all about it HERE.
It was my first international marathon and one of the 6 races that got me my 6-star finisher's medal last November!
I was late last week with my weekly recap, so feel free to catch up on that one HERE. We were in Georgia for a wedding, so I just didn't have time to sit down and blog. I'm hoping to share more about our trip there, as it was lovely!
Anyways, as always, I'm here to share my weekly recap of training for the Houston Marathon. It's officially 'training' season, as the race is 18 weeks away! Doesn't that seem crazy that the end of January is only 18 weeks away??
Here's how things went this week!
Monday: Long travel day back from Savannah (We were in Georgia for a wedding on Jekyll Island last weekend). We landed in Minneapolis around 3 pm, and I quickly looked at the Corepower Yoga schedule to find a class that would work. There was a 4 pm C2 (vinyasa) class so I headed right there! It felt so great to stretch and sweat in a heated class. It had been awhile since I went to yoga, but I was happy with how much more mobility and strength I had in the broken leg.
Tuesday: Back to running! I ran 8 miles before work combined with a run commute. I've mentioned it before, but I'm pretty lucky right now that my husband works in the same building as me downtown. We don't normally carpool to work, since he goes in very early (6:30 am) so I normally take the bus. But since he has a car there, I'm able to leave my work bag and a bag of clothes in his car, run-commute to work, grab the bag from his car, and then shower at the gym in my building. It works out very well, so I am taking advantage of it while I can!
I mentioned before, but I recently joined the Oiselle Volee. I already had an online shopping problem with their apparel, but now it's worse! I love the new crest that just came out.
Wednesday: Another run commute! This time I ran to my 6:30 am PT appointment at Mayo Sports Clinic downtown. I wore my Patagonia backpack so I could put on fresh clothes for PT (what can I say, I'm a heavy sweater, and I didn't want to be THAT patient). The run commute to PT was 5.5 miles.
At PT, we did a lot of mobility and a little bit of strength. Apparently, I'm losing mobility, which is why I am having pain in that side tendon. I NEED to do a series of warm-up stretches & mobility before every run or things are going to get worse…I do not want that to happen! And here, I thought during yoga that I was so much stronger and more mobile! Guess not.
Thursday: Another run commute. I know, I'm on a roll! This time 7.8 miles. It's pretty dark in the morning right now, so I am wearing THIS headlamp. It's rechargeable and designed for runners, i.e it doesn't bounce around. It's also very bright.
It's expensive ($65) but worth it.
Friday: Fourth run commute of the week! 5.25 miles. That's the shortest possible route; on the other days, I added on a bit to get the mileage I needed.
Saturday: 12 mile long run.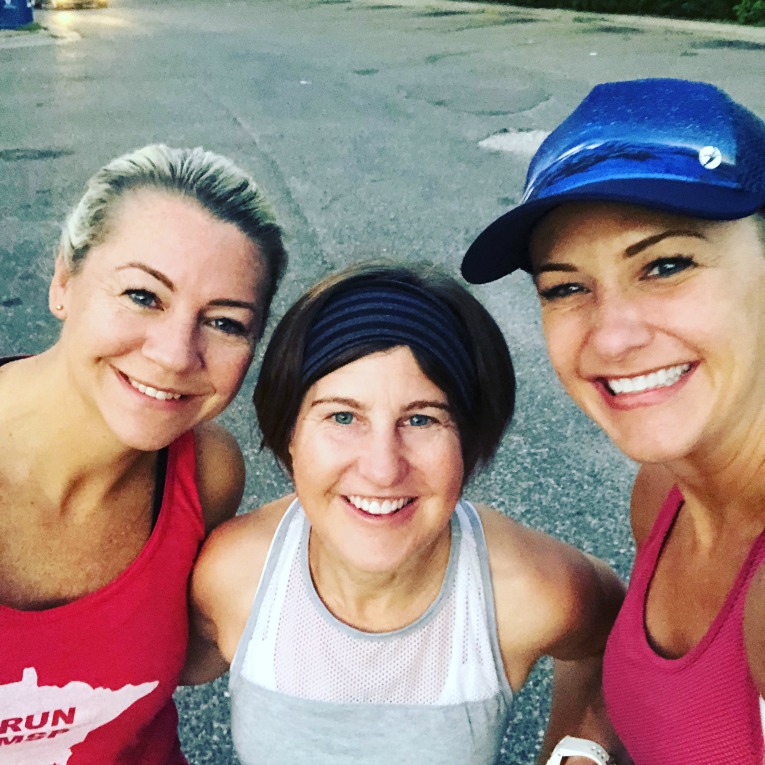 I met up with my friends Vicki and Tricia at 6:30 am, but we still did not beat the heat. There was a heat advisory, and man, it was tough conditions. Not good for running at all. But we managed the 12 miles…lots of water breaks.
(Seriously a sweaty mess.)
After the run and shower, it was a quick brunch/lunch at Centro @ Popol Vuh for tacos. Delicious.
I swear, this wasn't ALL mine…
Dustin and I decided to avoid the heat and went to see the documentary "Pick of the Litter" at the Uptown theater. It was so heartwarming; it follows a litter of puppies that get trained to be guide dogs for the blind. If you love dogs, you will love this movie. The theater even had a few puppies in the program there to watch the movie. So cute.
Sunday: I ran 5.5 miles with Dustin and Matilda. Hot and sweaty once again.
It was probably a little too hot for Tilda; we took plenty of water breaks during the run (including ones where she jumped into the lake to cool off) but I worried that we pushed her too much, even though she was running at my pace instead of her much faster pace.
Those ice cubes are from the bowl of ice water I gave her as we cooled down on the back porch.
She's getting older (turns 10 in March), but I hope we still have a few more years of running together…maybe just not on the hot days.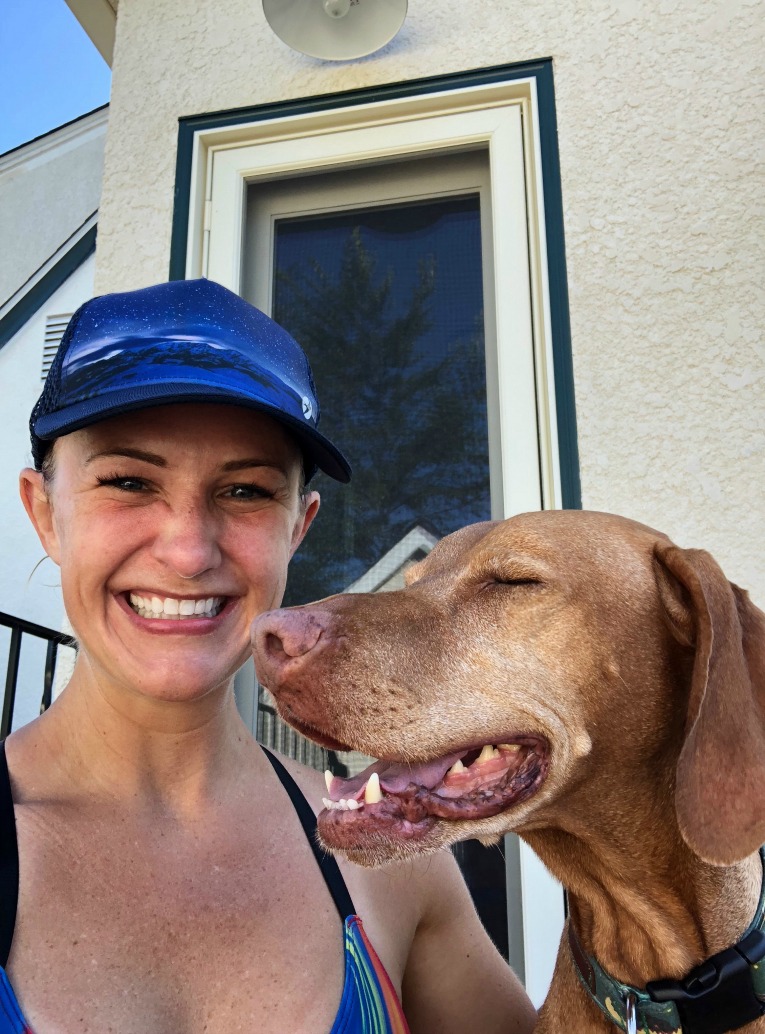 Summary: 44 miles, 1 yoga class.
Overall a good week in running, though I didn't fit in the rest of it- the strength training, the swimming (I miss it!), but at least there was one yoga class.
I feel like my plate is pretty full these days with a very busy day job and then coaching (which I LOVE) and blogging…and of course all the working out. But I'm not complaining, I really enjoy coaching and blogging. It's just the day job that sometimes gets in the way, jk. 🙂
I spent a lot of Saturday afternoon working on athlete's schedules and really enjoyed myself. Tilda kept me company.
And just for fun, I saw this on someone's blog earlier this week and thought it was pretty funny.
I also finally picked up a copy of the new Shalane cookbook. Dustin and I do a lot of Hello Fresh meals in our house, but that only accounts for 3 meals a week. I'll be using this cookbook quite a bit for other meals, I hope!
Thanks so much for reading and be sure to check out all the other great weekly recaps that are a part of HoHo Runs and Taking the Long Way Home 's weekly recap link-up!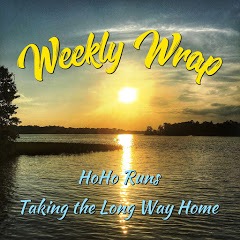 (Visited 328 time, 1 visit today)